Everyone has been obsessing with Ola Abdel Sabour's (Hend Sabry) look in Finding Ola, and rightfully so. Her styling is a mix of chic, modest, colorful, and fresh, which is a mix rarely ever balanced.
This is why we did some research to find you some of the pieces and looks Ola had in the series so you can either get yourself or maybe buy something similar to it to fit your budget.
It's worth noting that the costume designer and stylist for the series was Omnia Aly, who previously worked on film and tv projects. Still, we have to say, our personal favorite works by hers were Hepta and Anesa Farah.
First, lets start with the hair
Knowing that Hend Sabry is the face of a hair dye brand, you shouldn't ever expect her to have a bad hair job. However, Ola's hair was a transforming point for her in the series, and it's what gave her look the touch of elegance needed.
Ola opts for a simple and subtle ombre on brown hair and a shoulder-length bob that is always a classic.
The scene in the hair salon was shot at Ooh Lala Beauty Salon. However, this is Hend's everyday look, and we think the scene with the long brown hair was only a wig, and her hair wasn't actually done at the said salon. With that said, numerous hair salons can provide you with the look.
However, just because it works on Hend, it doesn't mean it will work on you. This look works on most people, but we still recommend consulting your hairstylist first.
The Jewllery: All Cultrually Inspired
The jewelry used was mostly by Egyptian designers (or at least those that poped to us). They all had a very Egyptian touch, with many pieces, including Arabic calligraphy.
We noticed some of the designers were Azza Fahmy, Jude Benhalim, J's Jewels, and Laila Wahba.
For the first birthday event in the series, Ola appeared wearing a simple charm necklace by Azza Fahmy.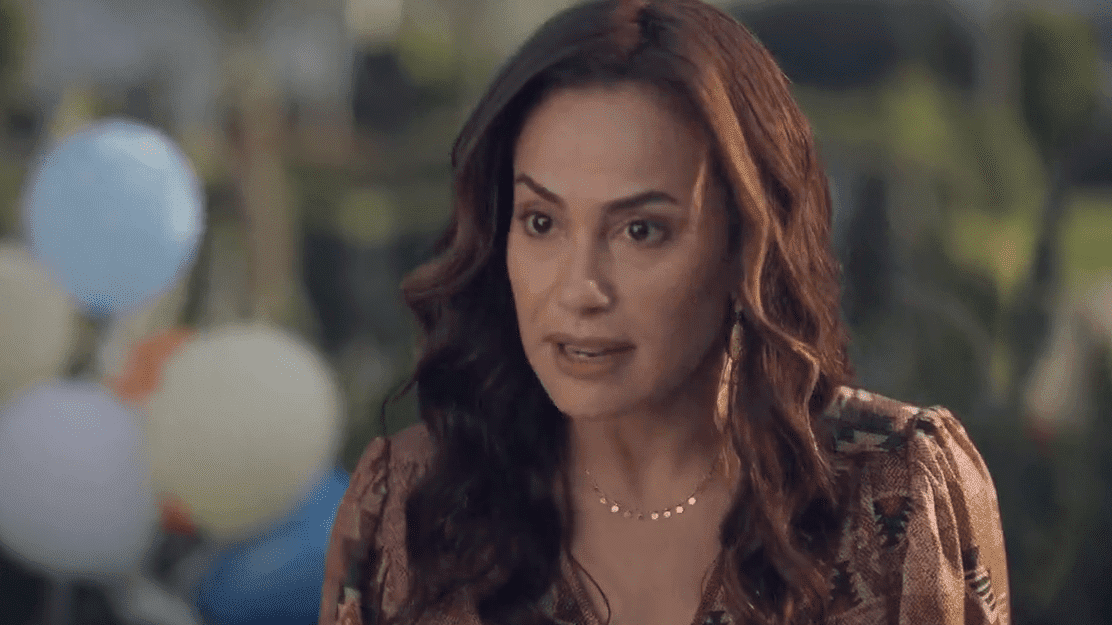 Ola was also seen wearing many layered necklaces, which Fahmy is known for.
Now, if anyone knows anything about Azza Fahmy, the items are all simple and elegant, yet they make a loud statement. And her style is also known to be very Egyptian-inspired, which sets the tone for the rest of her styling.
The Arabic calligraphy jewelry also included the Lapis earring by J's jewelry Engy Fayad. J's Jewelry is a perfect blend of Arabic calligraphy and the tribal look, which is a theme we've been seeing throughout her looks.
We've seen her wear many items by Jude Benhalim as well. Jude's style is usually very tribal and texture-based that you can spot from a mile away.
One of my personal favorite looks for Ola was during the dinner with her and Hisham's friends, and mostly because of the necklace by Jude Benhalim. Ola was there to make a statement, and without anything, this necklace said it all.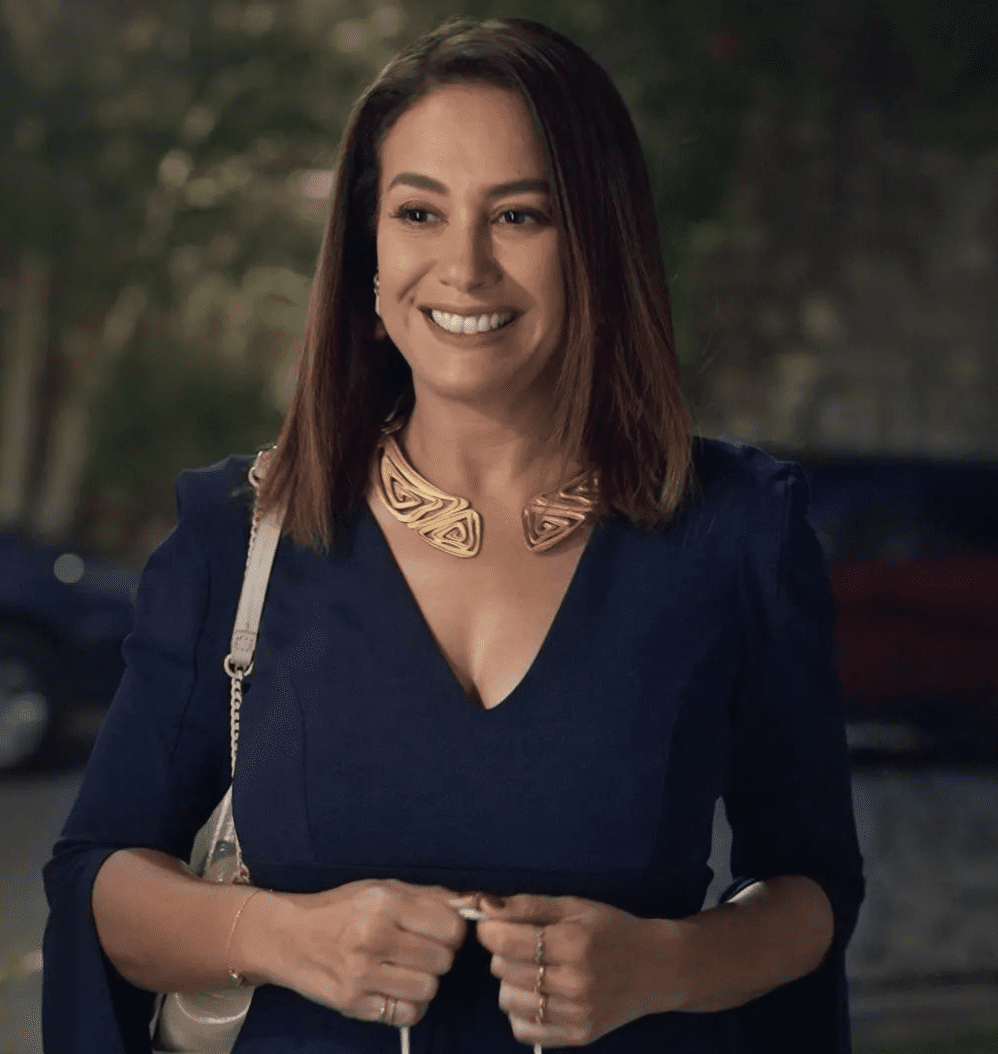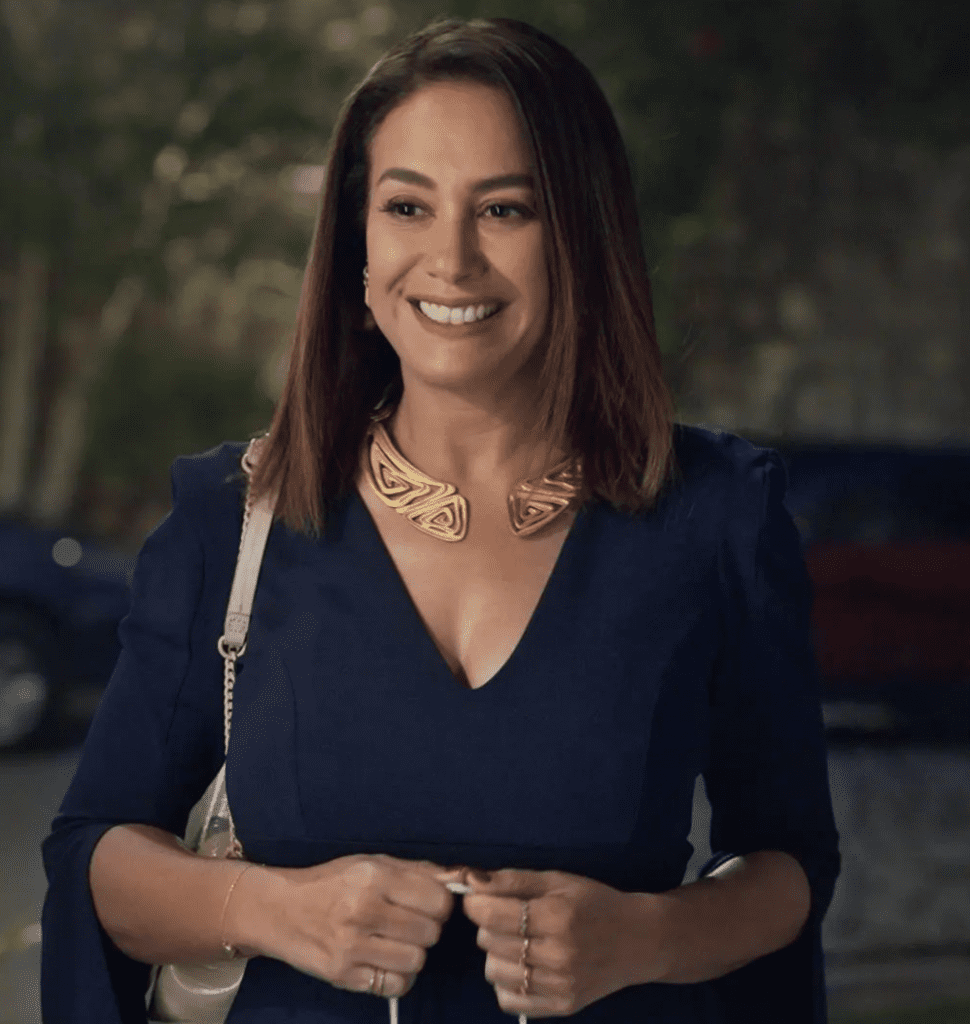 Other items by Jude Benhalim we've seen in the series include the black lava earrings, the Nostra Terra earrings, and the Sulla Luna earrings. Again, you can see the ancient civilization style but with a modern twist in all the pieces, just like Azza Famy's.
So now we're starting to see that her style is fully realized and developed yet doesn't feel or look repetitive.
Take notes!
Now we're moving to pieces we've seen by Laila Wahba; another designer with a similar vibe as Benhalim and Fahmy, where the pieces are all classical statement pieces inspired by the tribal/ancient feel.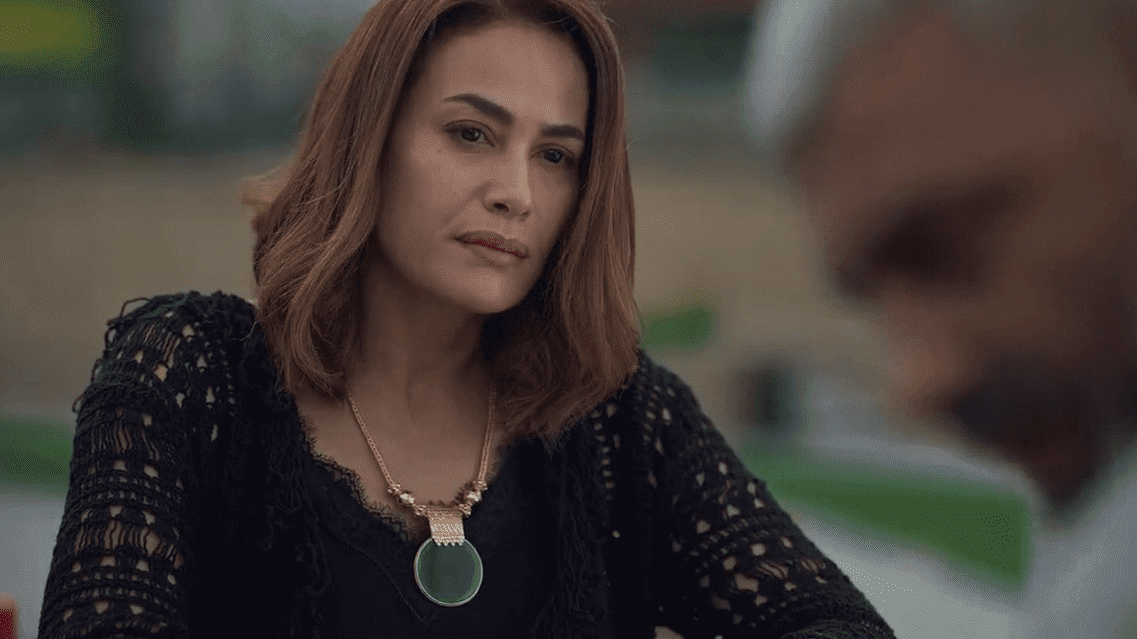 What I enjoyed most about the pieces by Wahba are the cuffs that were strategically worn in scenes that Ola was in control of, a situation she would usually doubt herself in. The cuffs do give her the powerful badass boss look to fit the narrative.
One thing worth mentioning about Laila Wahba is that the jewelry is sustainable, and we love sustainability, especially with fashion. But we'll get into details about that later.
Now let's move on to the clothes: Tribal, Earthy, and Layer-y
The theme to Ola's looks with her clothes were tribal patterns, Earthy tones, waist belts, and most importantly LAYERS, LAYERS, AND MORE LAYERS!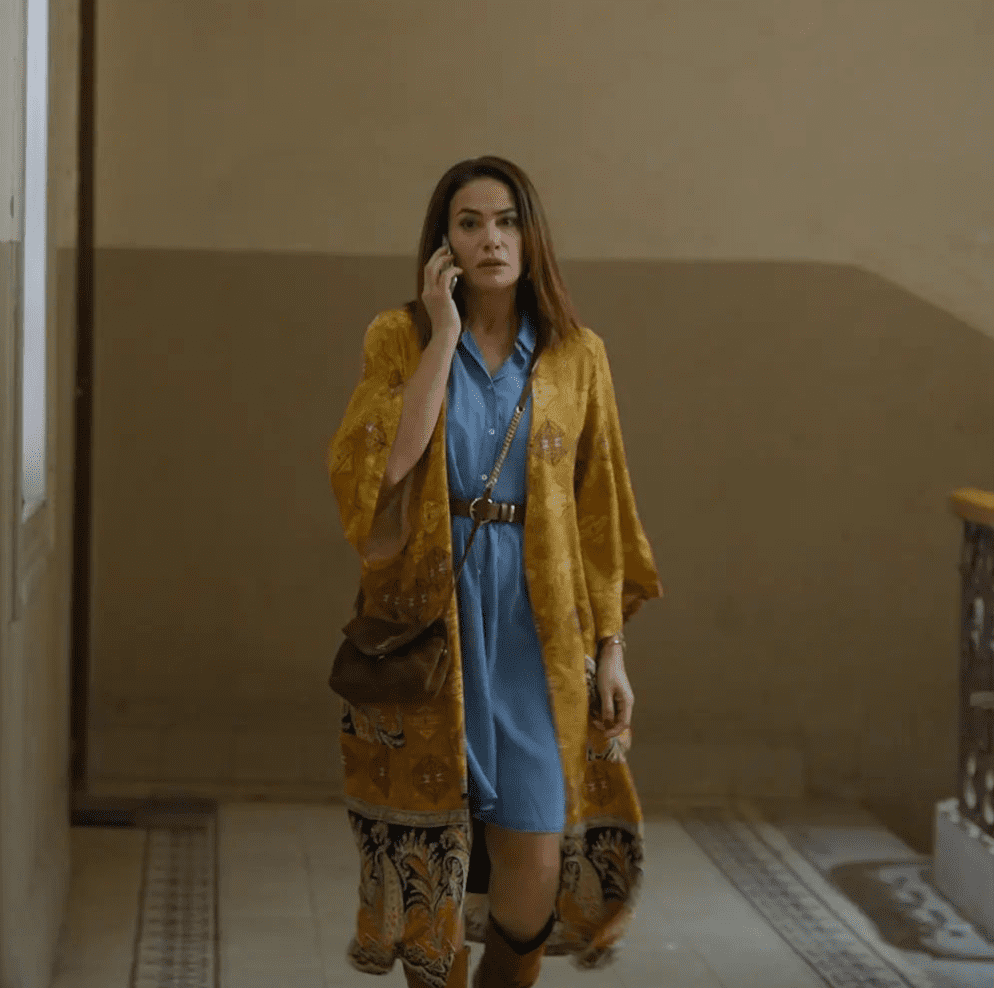 The tribal look continues from the jewelry to the clothes, and you can see loud patterns, which complete the look with the simple and subtle statement jewelry we spoke about earlier.
The best thing about tribal patterns is that it's always diverse. You'll rarely find similar patterns and can always look different with them.
The best way to wear tribal patterns is to have a break them with something else. Using the two pictures above as a reference, you can see one layered with a plain dress shirt. As for the dress has a belt that works as a separator to the eyes and the body, so the pattern won't be too much.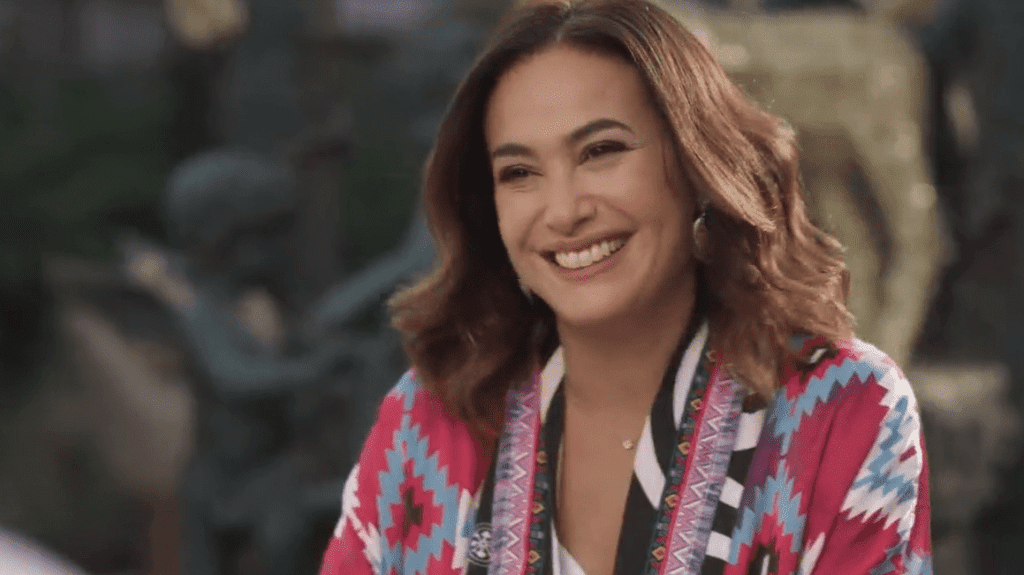 Layers are also a major part of Ola's look, and honestly, I had to take notes from the looks personally. Layers can give you a sophisticated and sharp look in a minute. It's also the easiest way to look like you tried without trying that much.
With that said, layering can easily make you look hideous.
So based on the looks by Ola, here are our layering tips:
One layer is to be patterned, while the other is a solid color.
Belts are your best friend. They can be worn above or under the outer layer.
Kimonos are your best friend. They're the forgiving for any body shape and can easily make you look tall and regal.
While we didn't particularly find where the items were from like we did with the jewelry, we can always recommend Vintage Boutique. Vintage has items by many Egyptian designers of similar styles as Ola's, and the prices are more than fair.
With our article coming to an end, we'd like to end it with the most important tip: to wear what fits you, not others. Of course, you can always get inspired by celebrities and characters, but make sure to add your own personal twist to it. And don't forget the most important item; confidence. Even if you don't have it, fake it till others believe you. That's what Ola taught us, eh?