Yesterday, we were shocked to receive the sad news that actress Dalal Abdelaziz passed away after a long battle against COVID19 complications. Dalal passed away at the age of 61 following her beloved husband Samir Ghanem, who passed away earlier in May.
We want to extend our deepest condolences to family and friends. Most importantly, we want to express our gratitude to Dalal and her family for sharing her art and life with us. In the next few words, we want to appreciate Dalal's brightest moments and thank her one last time.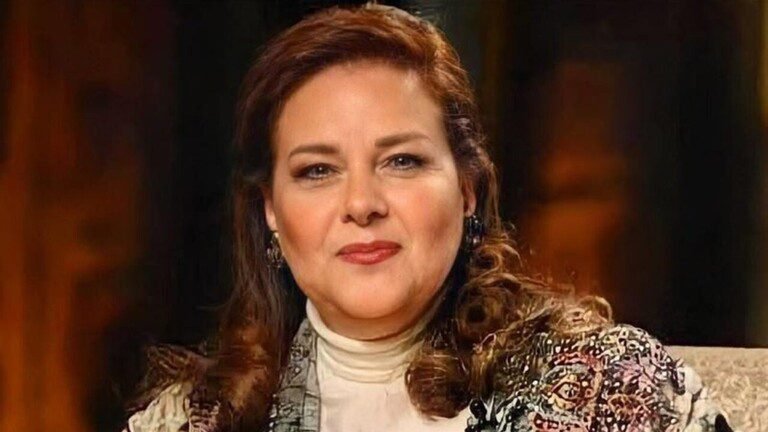 Dearest Dalal Abdelaziz,
The news of your passing broke our hearts deeply. We were sure that Dalal, the fighter, will come back stronger from this. But we understand. We understand you had to go. We know you couldn't be later to Samir, And you couldn't wait longer to thank your mother who helped raise Amy and Donia. You were probably waiting to check on your friend Ragaa as well.
Dalal, we want to say thank you. Thank you for making us cry in 'Hadith al Sabah Wal Masaa'. Thank you for making us laugh in 'Ya Rab Walad.' No one could keep up with the comedic genius of Samir Ghanem except you. Maybe you were even the funny force at home?
We watched you bring the funniest in Samir in all these interviews; how you teased him with your sense of humor, only so he can come up with the best comebacks. 
You were a fighter in every aspect of your life. You had faith in your art, your career, and in your love for Samir. You did not care about the age difference, and you made it happen. You made it successful. Your loyalty is exuberated in your long-lasting friendships as well.
On top of having a career spanning over 30 years. You managed to earn four degrees in different literary fields. You were the ultimate role model for every young lady out there.
Thank you for being our mother in 'Sabe Gar,' for keeping it all-natural and real till the very last moment. For being a part of our family through your performance and allowing us to be a part of yours.
In one of your interviews, we remember how you talked about loving Fesikh and how you didn't shy away from saying you come from the countryside of Egypt. You cherished the beginnings and shared them with us. We saw Amy and Donia's pictures when they were little. We heard the funny stories and the little anecdotes, and we were grateful for being a part of your little family.
This is merely a simple reminder of the loyalty, beauty, and strength you put out into the world. A reminder of how deeply you affected your audience through screens. We can only imagine the impact you had on everyone around you. And for one last time, We want to say :
انستونا و شرفتونا .. بجد بجد هتوحشونا
Our hearts go to Donia and Amy.
Love, 
Your fans