In a series of collections inspired by nature and its life forms, Azza Fahmy reintroduces its most admired theme in preparation to launch its latest collection 'Wonders of Nature Reimagined'. Composed of four artisanal chapters that fuse between Azza Fahmy's classic style and a combination of eccentric gemstones, 'Wonders of Nature Reimagined' is both versatile and fun. Head of Design, Amina Ghali creates pieces that are astonishingly creative, blurring the lines between the perfect and the imperfect, comparable to nature itself.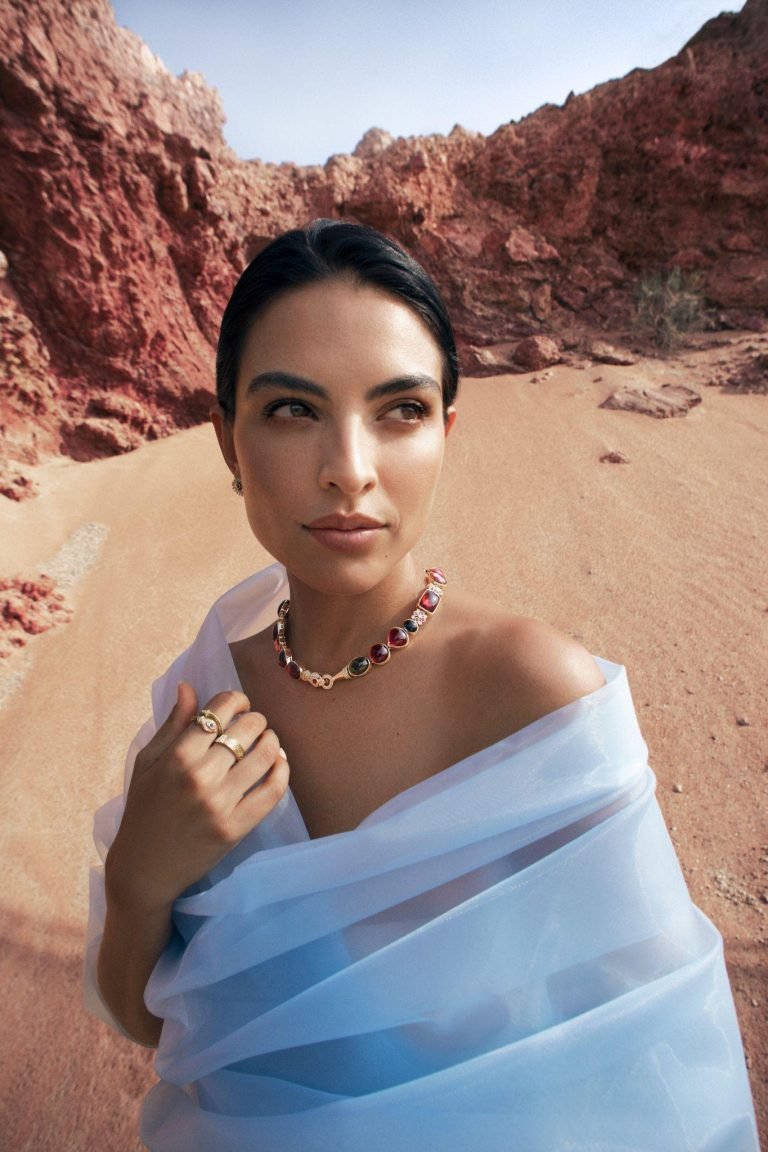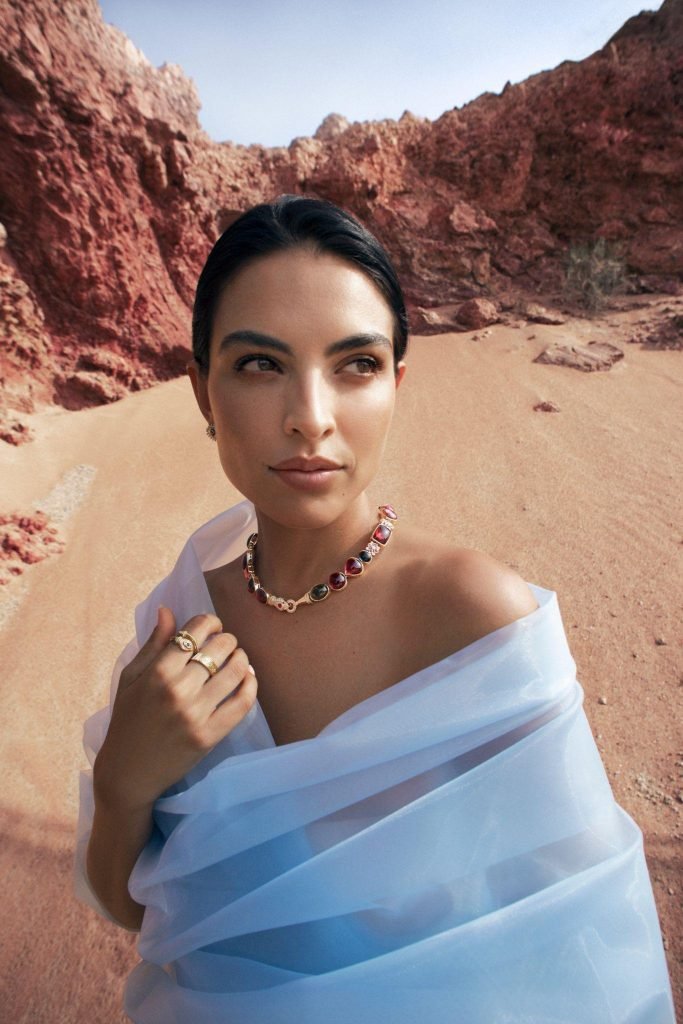 The snake has been a signature element in traditional peasant jewellery for over 200 years, moreover in Ancient Egypt the snake stood to represent both fertility and power. Here, the snake is used as a symbol for rebirth, transformation and healing, as evident in the stunning 18Kt Gold Cabochon Snake Necklace. This piece is adorned with 21 color-enhancing cabochon gemstones, available in an amalgam of rich shades and stone options. Amina Ghali employs the Mabarim Technique in creating an 18Kt Gold Wrap-around Snake Ring, embellished with sapphire and diamonds or emerald and turquoise.
Symbols of protection and rebirth blend together with one of history's most powerful dynasties, the Ottoman Empire, to create the Eyes & Stars chapter of this collection. Through the use of twisted wire work, Azza Fahmy reimagines the medal awarded to civil servants by the Sublime Porte and utilizes the star and crescent for the studs, referencing prominent symbols in Ottoman history. Fashioning the Ottoman Star Earrings, they are decorated with filigree work and set with different stone options for an embodiment of sophistication and state of the art design.
The third chapter in the 'Wonders of Nature Reimagined' focuses on power and strengths, as a personification of nature. Influenced by floral motifs, the collection showcases four sophisticated handcrafted masterpieces. Echoing the words once sung by renowned Egyptian singer Abdel Halim Hafez, the 'الهوى هوايا Earrings' are inscribed with handwritten calligraphy by Azza Fahmy, expressing words of endearment and affection. These intricately crafted earrings capture Azza Fahmy's superb craftsmanship through hand-pierced floral patterns adorned with emerald, ruby, or sapphire.
Wrapping up this collection is the Classics medley of pieces, which highlight positive affirmations through poetic words, all the while featuring Azza Fahmy's identifying wirework. The art deco influence is apparent through the classic yet modern Tassel Art Deco Necklace and the Multi-Way Art Deco Necklace, capable of being styled in a multitude of ways, from a necklace, bangle, or belt. Decked with natural south sea pearls and diamonds, the former features Amethyst and Turquoise, where the latter uses rubies at the tassel ends for an intricate ornate finish.
The collection is now available at all the Azza Fahmy Jewellery stores, or online at www.azzafahmy.com.