Our very own Egyptian actress, Rosaline Elbay, is starring in the new 'Kaleidoscope' series by Netflix (previously named Jigsaw). She plays the character of Judy, a member of the world-class heist group attempting to break into an impossible vault to steal $7 billion.
I am very proud of everybody's work, whether behind or in front of the camera. The idea of streaming the episodes in a different order for each viewer on Netflix is ambitious and new.

As actors, we were all blown away by the script. Besides, writer Eric Garcia's trust in us and the freedom he allowed me while creating Judy's character together is one of my most cherished experiences.

Rosaline Elbay exclusively reveals to El-Shai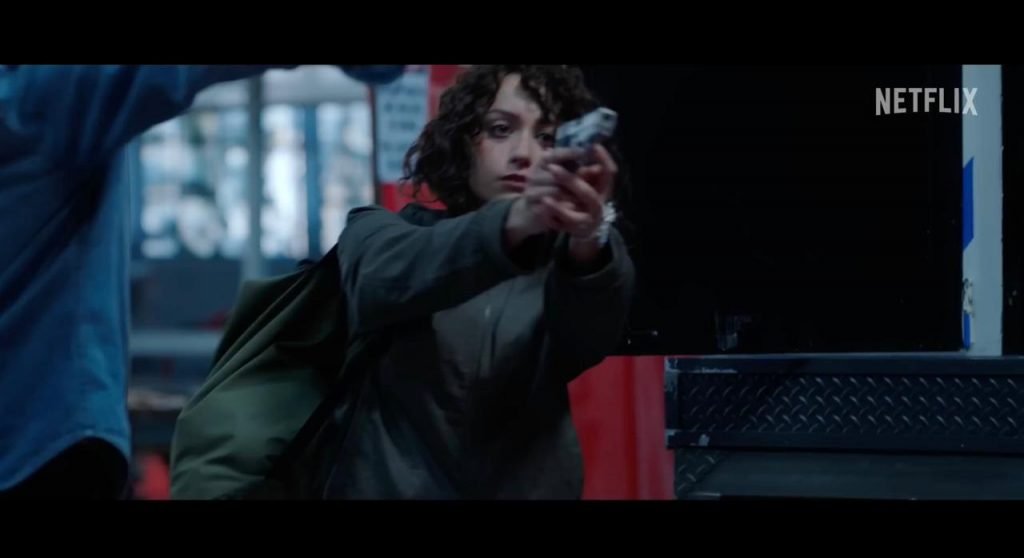 Elbay previously starred opposite Egyptian-American Golden Globe-winning actor Ramy Youssef in his self-titled TV show Ramy, where she played Ramy's cousin/love interest in Egypt. She also participated in the Egyptian TV series Qabeel alongside Amina Khalil, Mohamed Farag, and Mohamed Mamdouh, as well as Ahmed Mourad's novel adaptation, Diamond Dust.
Kaleidoscope is different from any series you've ever watched because of its unusual order of episodes. They are titled with an array of colors that allow each viewer to enter the Kaleidoscope universe at different points in the timeline. Hence, some key elements are uncovered in certain episodes that you may not be aware of, guaranteeing enticing plot twists.
Elbay stars alongside familiar faces; Breaking Bad's Giancarlo Esposito and Suicide Squad's Jai Courtney, along with Paz Vega, Peter Mark Kendall, and Rufus Sewell. As we examine the show's creativity, we can't help but be instantly reminded of Netflix's interactive film Black Mirror: Bandersnatch. You'll be able to dive into Kaleidoscope upon its release on the 1st of January, 2023.