On Friday, journalist Amr Adib announced that he had filed four reports against the artist Mohamed Ramadan to the Attorney General through his lawyer Tariq Jamil Saeed.
In a statement during the Al-Hekaya program on the MBC Misr channel, he said:
I am not one of those who like to file reports, but one must take his right by the law. Whatever is determined by the law and the judiciary, I will comply with it.
Adeeb added:
I want my right because I am not a bully, and I take my right by the law, not by insults. Any money that I will get as compensation will be donated to Abu Al-Rish Children's Hospital, and since we are in Ramadan, I will equal the amount from my own money.

I do not want money from him to throw it in the pool or the air as he does. In front of the law and the judiciary, we are all equal, not number one, nor am I the great journalist.
Mohamed Ramadan had renewed his attack on journalist Amr Adib on his Instagram account through a video from the series Nesr Al Se'id.
Amr Adib criticized Ramadan during the past few days after he reacted to a ruling against him to pay 6 million pounds in compensation to the pilot Ashraf Abu Al-Yasser, who sadly passed away today, where he appeared throwing money in the swimming pool.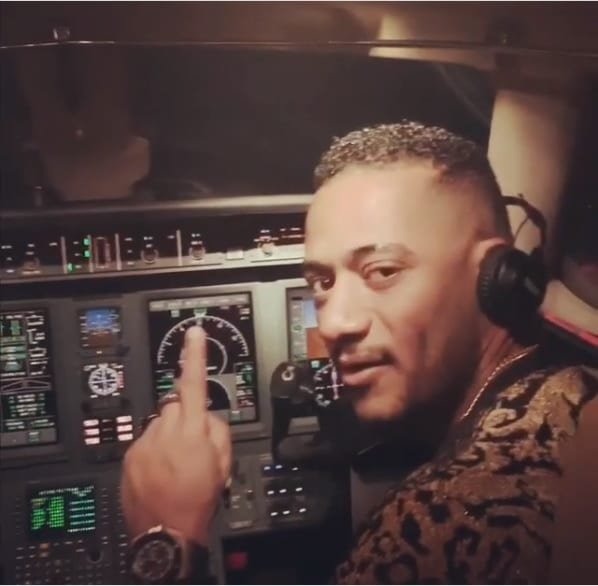 Adeeb commented: People do not find money, and you are throwing it even if a fake is what they think of him Musa turned out to be Pharaoh, referring to the name of the new Ramadan series, Musa.
It's worth noting that Mohamed Ramadan was subjected to severe attack during the last period through social media and several artists after he decided to present a film for the character of King Ahmose.