Uber Bus expanded its route network to 4X in one year 
As part of recovery, Bus introduces unlimited trips subscription packages with 65% reduced fare to become more affordable for riders
Bus witnessed a 15% increase in demand in back-to-school season 
Uber shared for the first time how its mass transport product – Bus – responded to the COVID-19 pandemic, having to temporarily alter its business strategies to scale down its operations during the outbreak. The company revealed that, despite the challenges, it was able to grow its routes network 4x in one year by connecting central Cairo with outskirts like Helwan, Al Shorouk, Sheikh Zayed, and Hadayek El Ahram, and by optimizing existing routes to become less deviating, thus making the product more accessible and convenient to commuters.
"At Uber, we are constantly driven by our mission to provide riders and drivers with solutions to their commuting challenges, especially during the outbreak of the COVID-19 pandemic. People were practicing social distancing and afraid to take mass and public transportation, so we had to respond quickly to the challenges. While the journey was not easy, I am proud that our objectives to make Bus safer, more accessible, and more affordable has been a success so far," commented Ahmed Khalil, Uber Egypt General Manager.
First weeks: responding & coping with the uncertainty: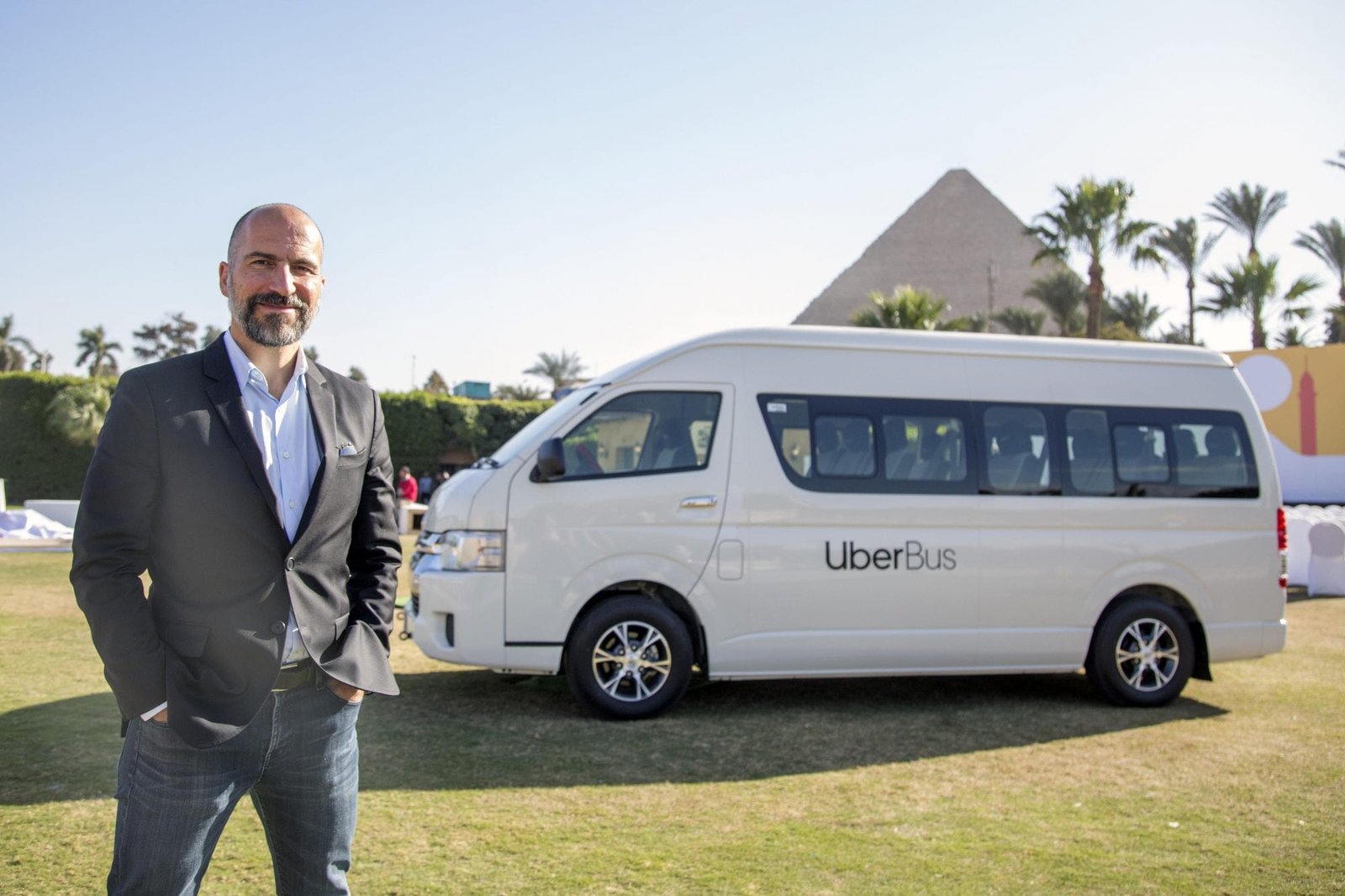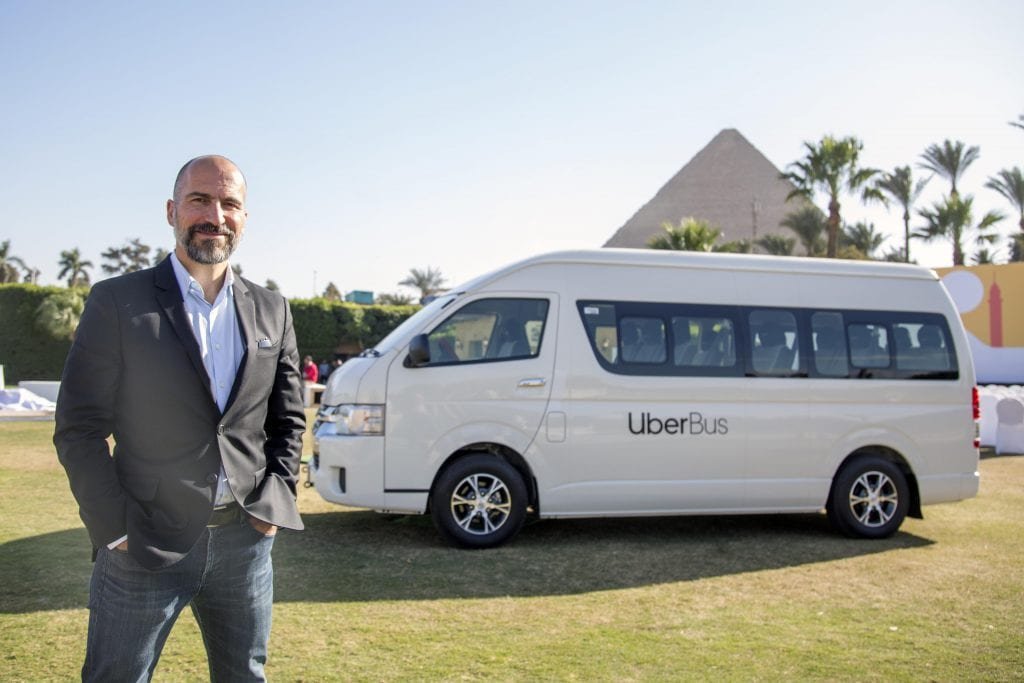 During the pandemic outbreak, the ridesharing industry saw a drop in demand due to curfews set by the government, leading to a more virtual shift for companies and institutions.
Accordingly, Bus had to scale down its business and cancel a number of routes. "All industries were facing drastic changes, and to avoid having to let Bus drivers go due to low demand, we introduced weekly driving shifts to ensure that Uber Bus would continue to operate efficiently while supporting drivers," added Khalil.
Safety is key for survival:
Following Uber's global strategy to prioritize user safety, Bus had implemented a range of safety measures to make those who are required to commute feel more comfortable, which included: reduced the maximum rider capacity from 14 to 8 to allow physical distancing inside the vehicle, provided drivers with free masks and sanitizers, installed in-vehicle sanitizer dispensers, and created policies for mask-wearing according to the government's guidance. Additionally, following the global push to encourage more cashless payments to reduce virus transmission, Uber revealed that it witnessed an increase of more than 30% in credit card payments made for Bus trips in only one year.
Paving the way towards strong recovery in the 'new' normal:
As cities started to reopen, the company witnessed an increase in demand, specifically a 15% increase during the resumption of schools and universities in September 2020. To further riders, Uber Bus launched Unlimited Subscriptions Packages in January 2021, where riders can subscribe to have unlimited trips for 30 days on their route of choice with a 65% reduced fare, aiming to make the product more affordable to riders.
"We have been working around the clock to navigate the pandemic with all products, especially with Bus as we, on a global level, continue to see its great potential to facilitate affordable commutes to the riders which in return will positively impact drivers' earnings. Thus, with the launch of unlimited subscriptions, we are taking yet another step forward in our road to recovery, which also reduces the daily exchange of cash between riders and drivers to help curb the curve," added Ahmed Khalil.
Uber commits to continue to support riders, drivers, and the community while navigating through the pandemic.
About Uber:
Uber's mission is to bring reliable transportation to everywhere, for everyone. We started in 2010 to solve a simple problem: how do you get a ride at the touch of a button? Seven years and more than two billion trips later, we have started tackling an even greater challenge: reducing congestion and pollution in our cities by getting more people into fewer cars.
In the Middle East, Uber is already in Amman, Bahrain, Beirut, Dammam, Dubai, Doha, Istanbul, Jeddah, Karachi, Lahore, Madinah, Makkah, Manama, Riyadh, and in 11 cities in Egypt: Greater Cairo, Alexandria, Mansoura, Tanta, Damanhur, Zagazig, Hurghada, Damietta, Ismailia, Port Said, and El Suez, in addition to the Eastern Province with plans for expansion across the region. To request a ride, users must download the free application for Android, iPhone, Windows Phone, Blackberry 7, or sign up at uber.com/app. For more information, please visit: https://www.uber.com/cities/