As the distribution of COVID-19 vaccines expands, people continue to turn to Twitter to find the latest authoritative public health information. Continuing its efforts to remove harmful and misleading information from the platform, Twitter will now be applying labels to Tweets that may contain misleading information about COVID-19 vaccines.
Starting today, labels will appear in the account's display language and may link to either the curated content tab and the official public health information or the Twitter Rules page. Twitter's team will initially apply labels to content that violates Twitter's policies. Those assessments will be used to further inform Twitter's automated tools to identify and label similar content across the service.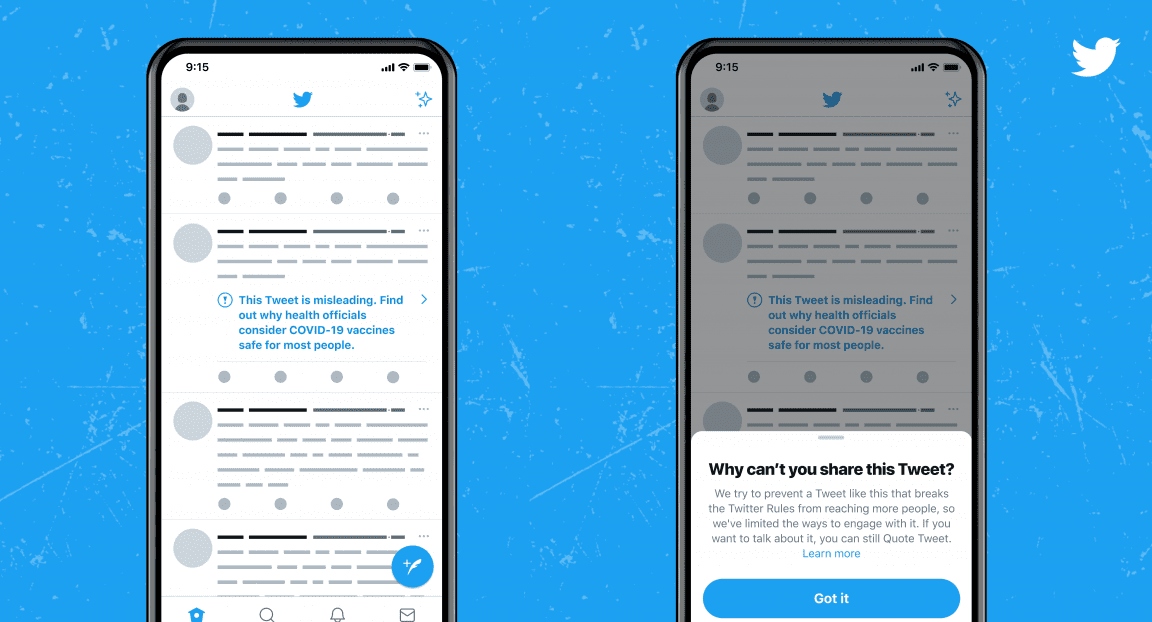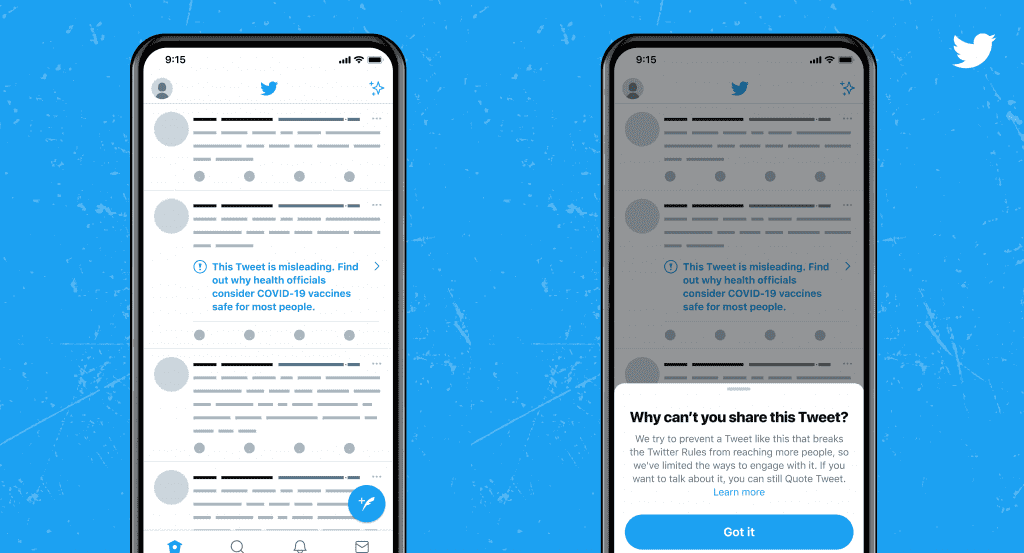 In addition to labels, Twitter will be introducing a strike system that will determine when further enforcement is necessary. The strike system will help educate the public on Twitter's policies and further reduce the spread of potentially harmful and misleading information on the platform, particularly for repeated, moderate and high-severity rule violations.
Repeated violations of the COVID-19 policy will be enforced on the basis of the number of strikes an account has accrued for infringing Twitter's policies:
One strike: no account-level action
Two strikes: 12-hour account lock
Three strikes: 12-hour account lock
Four strikes: 7-day account lock
Five or more strikes: permanent suspension
Twitter is committed to protecting the public conversation, with a goal to make it easy to find verified information. In December 2020, Twitter shared updates on its work to protect the public conversation surrounding COVID-19. Since introducing its COVID-19 guidance, the platform has permanently suspended 2,400 accounts and challenged 11.5 million accounts worldwide.
Twitter has continued to prioritize this goal, with the launch of a dedicated COVID-19 search prompt feature. When the term 'COVID-19' is searched on the platform, credible and authoritative content appears at the top of the search results. This has now been expanded to over 80 countries worldwide to date and is currently available in 29 languages. In some countries, the prompts now include an additional button which links to information specific to the COVID-19 vaccine.
Additionally, Twitter continues to partner with organizations like Team Halo, UNICEF, NHS, and the Vaccine Confidence Project. To support the vaccination drive, Twitter has activated an emoji when #Vaccinated is Tweeted, building upon its earlier efforts to encourage people to #StayHome, #WashHands, and #WearAMask. Twitter also continues to host a weekly live Q&A on an event page for the World Health Organization at #AskWHO.
As health authorities deepen their understanding of COVID-19 and vaccination programs around the world are rolled-out, Twitter continues to amplify the most current, up-to-date, and authoritative information on the platform by partnering with experts and consulting with local, national, and global public health authorities worldwide.