Egypt's Ministry of Tourism and Antiquities announced on Thursday the discovery of a 9-meter-long and 2-meter-wide tunnel in the north face of the Khufu Pyramid.
The Supreme Council of Antiquities reported that the "Scan Pyramids" project revealed the existence of a passage inside the Khufu Pyramid, which is likely intended to reduce the weight of the structure.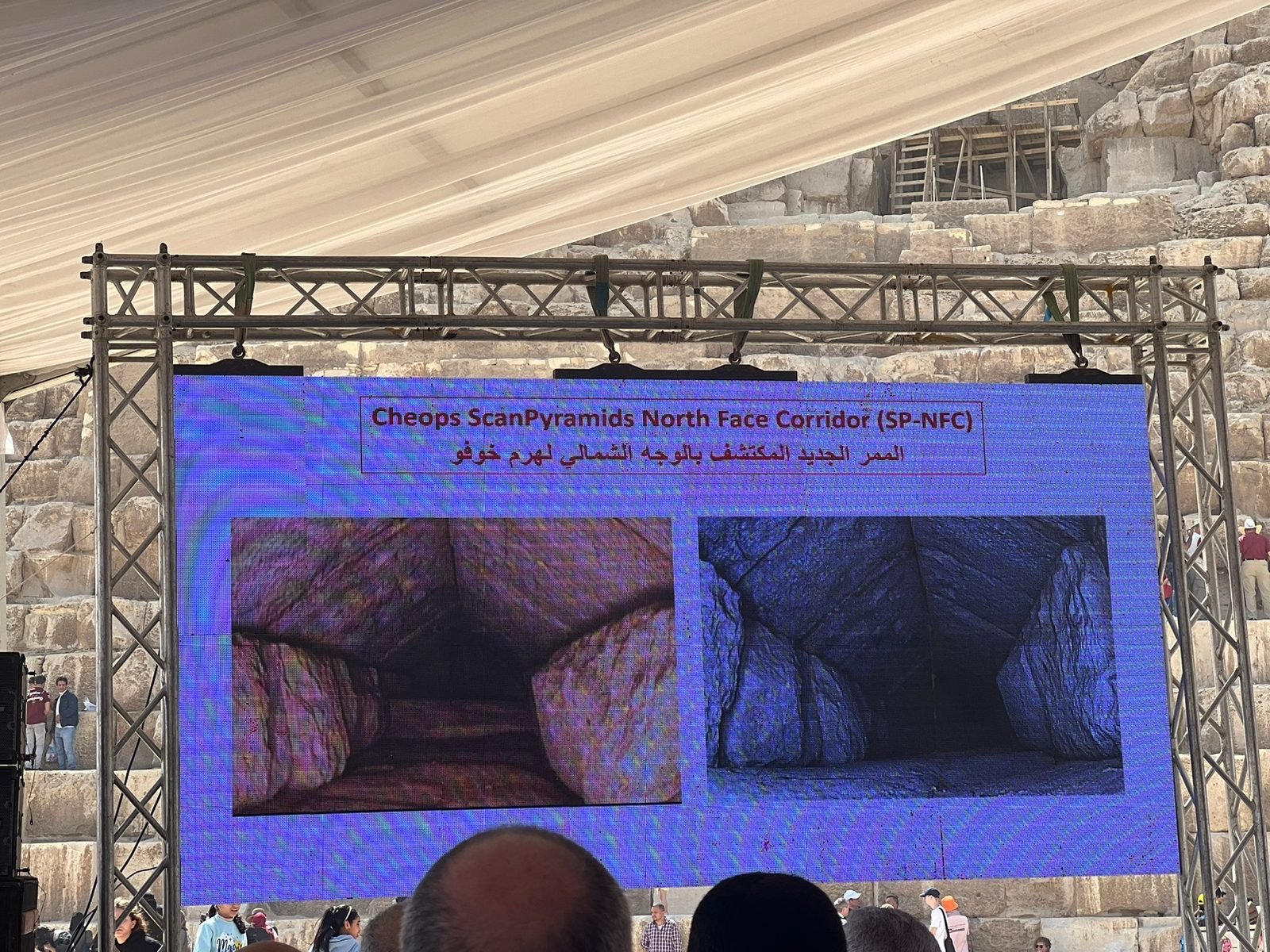 The Scan Pyramids project began in 2015, collaborating with the Ministry of Tourism and Antiquities, the Faculty of Engineering at Cairo University, and the Heritage, Innovation, and Preservation Institute (HIP) in Paris. The project utilizes advanced scanning techniques, such as muon radiography and cosmic-ray particles, to survey the pyramids.
According to renowned archaeologist Zahi Hawass, a robot was used to explore the newly discovered tunnel and reach its end. He added that the burial chamber of King Khufu had not been found yet.
Egyptian Minister of Tourism and Antiquities Ahmed Issa emphasized that the Pyramids area is one of the most important and prominent archaeological sites in the world. Visiting the Pyramids has been and remains the dream of millions around the world. The Egyptian state is committed to preserving its heritage and civilization.
The discovery of the tunnel is a significant addition to the ongoing efforts to uncover the mysteries of the Pyramids. As new technologies and methods are developed, it is likely that more discoveries will be made, providing further insights into one of the most fascinating and enduring wonders of the ancient world.