Renowned Egyptian rap artist Wegz will put on the biggest virtual concert in the Middle East this month.
The concert, created by celebrity-fan engagement platform Minly, will feature the debut of Wegz's latest hit song, "Kefey Keda" for the first time to his worldwide audiences, as the final track of the concert. The online concert will be streamed live on the Minly application on the 28th of September 2021 at 8:00 pm CLT.
Using the second largest CGI screen in the world, and the largest in the Middle East, the technology will allow the use of computer-generated imagery to storytell Wegz's lyrics, through immersive real-life scenes.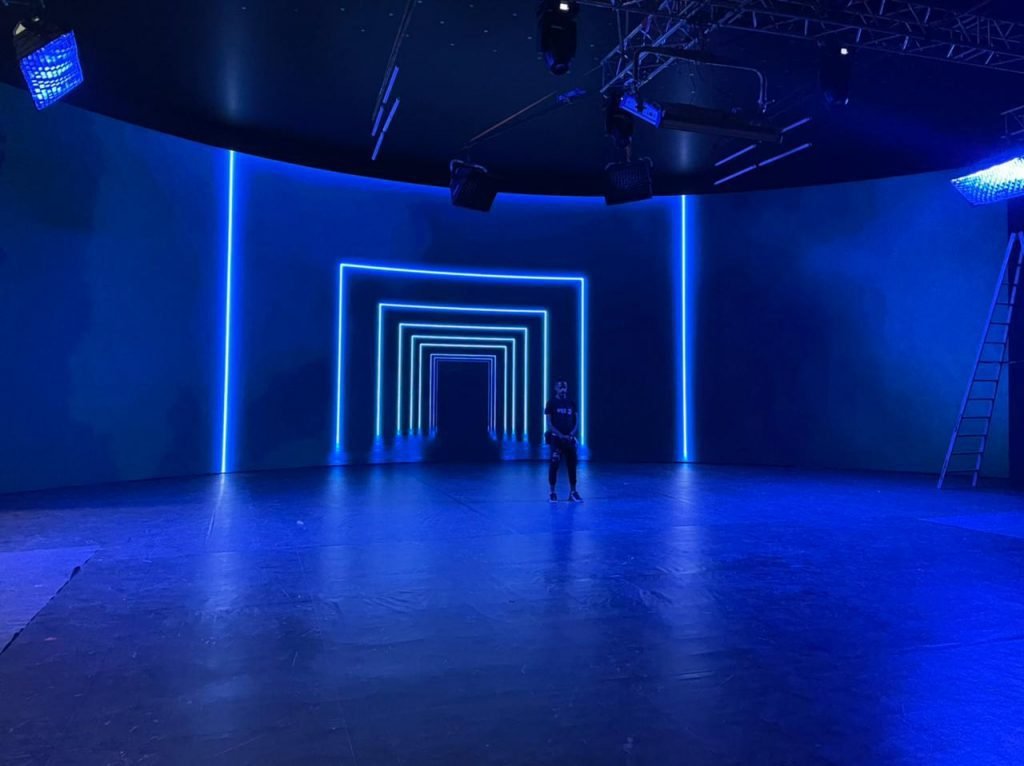 This event is the first of its kind in the region and marks the launch of Minly Watch, through which people can virtually attend exclusive online events performed by the region's biggest stars, from anywhere in the world. These experiences will include both live and recorded broadcasts of concerts, celebrity interviews and festivals.
Minly is a platform where fans can connect with their favorite celebrities through various Minly Experiences, such as personalized video shoutouts, direct text messages, voice notes, and most recently online concerts and events.
"We're extremely excited to be launching Minly Watch through this monumental CGI concert with Wegz,"

says Mahmoud Abouyoussef, GM of Minly Watch.
"It's been our vision to empower content creators to deliver meaningful experiences across multiple mediums to their fans, and to create more authentic, exclusive content. The goal of Minly Watch is to give artists from the region the opportunity to multiply their fan base through the power of technology. Virtual experiences may have boomed during the pandemic, but they were coming anyway."

Minly has experienced rapid organic growth since launching in late 2020, and already has tens of thousands of registered users on the platform, along with an impressive list of tier A regional celebrities.

Ticket prices start from EGP 17 and can be purchased online, with different ticket categories: "VIP" – which allows fans to watch the full concert and receive Wegz signed merchandise right at their doorstep, "Standard" – that allows watching the full concert, and "Preview" – that allows watching the first two songs only.
"One of the most telling signs that we're on the right track with Minly Watch, is how this debut concert has attracted big brands to be involved,"

"Our sponsors for this upcoming concert with Wegz include Lorenz, Wich, Orange, Uber, and Noon, and we couldn't be more excited to bring it to life".

says Mohamed El-Shinnawy, CEO & Co-Founder at Minly.
About Minly
Minly is a platform that enables the spread of positivity from (min/من) a star to (ly/لي) their fan, with the purpose of creating joyous and unforgettable moments through personalized experiences.
Minly is available on Android, iOS, and Web, allowing fans to connect with hundreds of superstars including athletes, musicians, and actors on the platform. The company's founding team brings experience from leading companies including Uber, Careem, MBC's Shahid, Emerge Technology, Microsoft, Disney, Apple, Netflix, IBM, and Vodafone.