Are you a high school student looking for ways to shape your future? Get ready for the coolest event of the year! iSpark, Egypt's top Career Development Company, is bringing you the 8th edition of the Traverse Summit for high school students.
It's not just any event; it's the BIGGEST high school summit in the MENA region. We'll tell you all about Traverse and how it's going to help you explore your dreams and future career.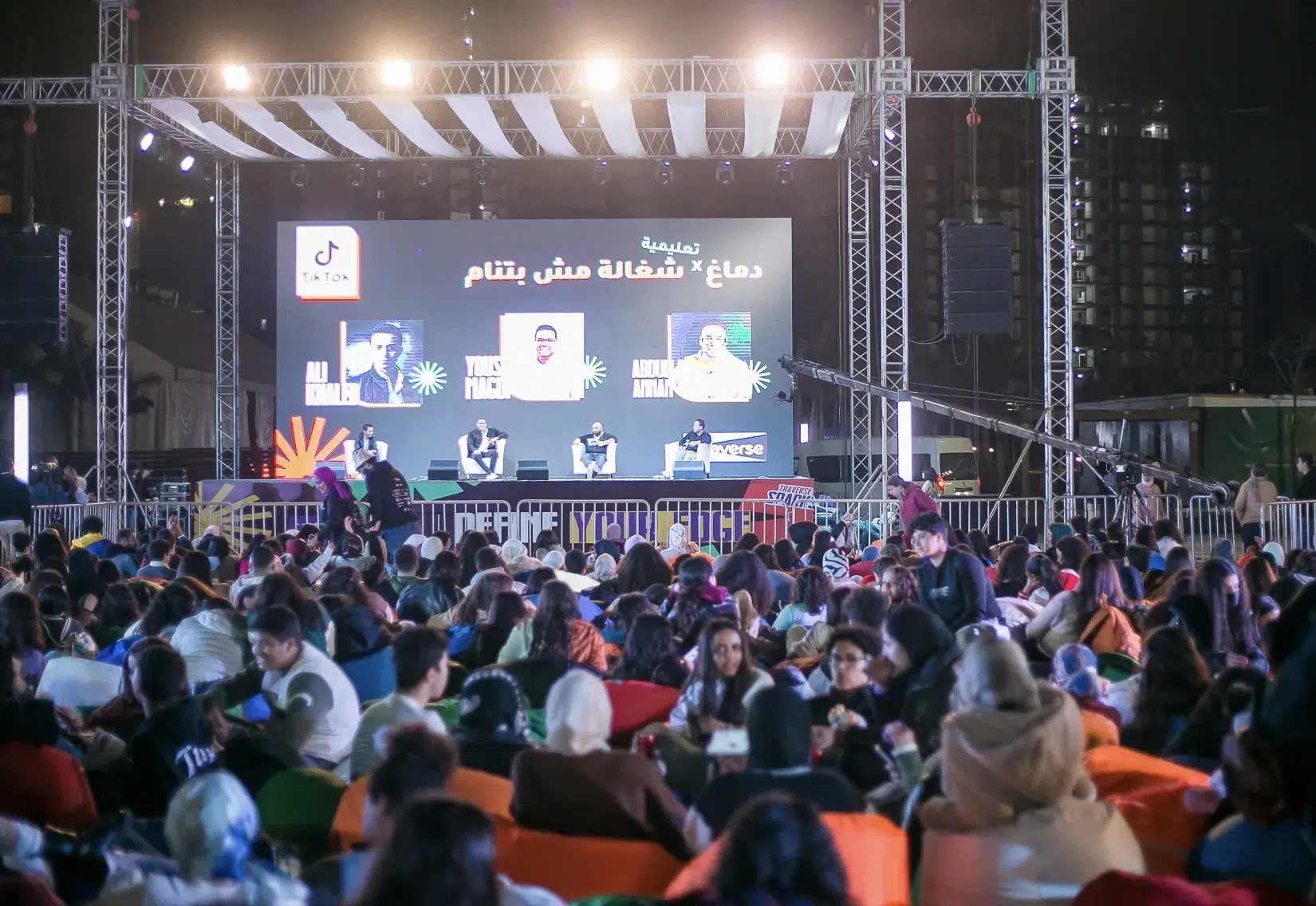 Meet the iSpark Heroes
iSpark was created in 2015 by young and dynamic leaders, Mostafa Hashisha and Ahmed El Rosy. In just eight years, they've done amazing things!
They've worked with lots of schools, teamed up with the Ministry of Youth and Sports and the UN, and helped thousands of young people like you get ready for the real world. Their mission is simple: they want to show you what it's like to work in the real world and help you find great job opportunities.
Commenting on the event, iSpark's COO and Event Director Ahmed Salem said:
"Thinking of students and analysing their unique capabilities, aspirations, and passion each year ensures that Traverse becomes the perfect go-to event with a fully transformative experience that inspires high school students to believe in themselves and trust their abilities."
Traverse: Where Dreams Come True
Traverse is like a magical journey where you get to meet awesome people who've made it big in their careers. They'll tell you their stories, and you'll be inspired to make choices that lead to your dream future.
Ahmed El Rosy, one of iSpark's founders, said,
"Through Traverse, we hope to give high school students the chance to succeed and the exposure they need to develop their talents and prepare for life after high school."
Incredible Opportunities Await
Traverse is all about showing you the incredible opportunities out there. You can meet universities from around the world and discover cool internships and activities. It's like a treasure chest of possibilities for your education and career.
Power to the Parents
Traverse isn't just for students; it's for parents, too! The Parents' Track is back for a second year. It has sessions to help your parents understand how to support you in making the right choices for your future. It's a chance for them to be your heroes, too!
Partnerships that Make Traverse Awesome
Traverse wouldn't be possible without some fantastic friends. From universities to companies and government agencies, they all work together to make Traverse an amazing experience for you.
Traverse, the paramount event for high schoolers in the MENA region, gains its exceptional stature through pivotal collaborations. These partnerships extend far beyond sponsorship, embodying a collective commitment to youth empowerment and holistic development.
University Collaborations: Global Education Unveiled
In alliance with prestigious institutions like The American University in Egypt, Misr University for Science and Technology, ESLSCA University, Egypt University of Informatics, The European Universities in Egypt, University of Prince Edward Island, University of Hertfordshire, Arab Academy for Science, Technology & Maritime Technology, Traverse opens gateways to diverse academic journeys.
These partnerships offer more than information; they grant students direct access to representatives, fostering a deeper understanding of potential educational paths.
Private Sector & Educational Allies: Real-world Experiences
Partnerships with Vodafone, Fast Forward, and Ministry of Youth and Sports Volunteers transcend traditional learning. These collaborations bring internships, volunteer opportunities, and engaging activities to the forefront, enriching the educational experience and preparing students for the dynamic professional landscape.
Showcasing a Diverse Marketplace: Traverse Shop
The Traverse Shop, a unique feature, is made possible through collaborations with local businesses. From Oudies, Yawza & FullSlang, this curated marketplace transforms Traverse into a vibrant hub for discovering and supporting local talent, adding a creative dimension to the event.
Entertainment and Insight: Traverse Talks
Traverse Talks, a highlight of the event, features luminaries like Haya Khayrat, Sedky Sakhr, Tasneem Elaidy Ahmed Hayman, and the founders of In Your Shoe. These partnerships create an engaging and inspiring environment that goes beyond conventional career guidance, offering valuable insights into diverse paths to success.
Culmination of Creativity: Traverse Competitions
Partnerships with organizations, and a bazaar with over 100+ local brands infuse excitement into Traverses. These collaborations not only add a layer of fun but also present students with opportunities to showcase their talents, win prizes through various competitons, and connect with potential mentors.
The Tea?
So, why should you attend Traverse 8th Edition? Because it's all about YOU! This event is your gateway to a brighter future, packed with inspiration, opportunities, and support. Get ready for the experience of a lifetime, and don't miss out on the chance to shape your destiny.
For more info and tickets, check out the Traverse Summit Website.