Get ready for the ultimate romantic comedy experience with the newest series, Alf Hamdela Al Salama, featuring the talented actor Ahmed Abd El Wahab as Officer Hossam, who uses his expertise to solve various crises.
Alf Hamdela Al Salama, produced by El Adl Group, is written by Mohamed Zu Al Faqqar and directed by Amr Salah, and will be exclusively aired on CBC channel and WATCH IT platform during the Ramadan 2023 season.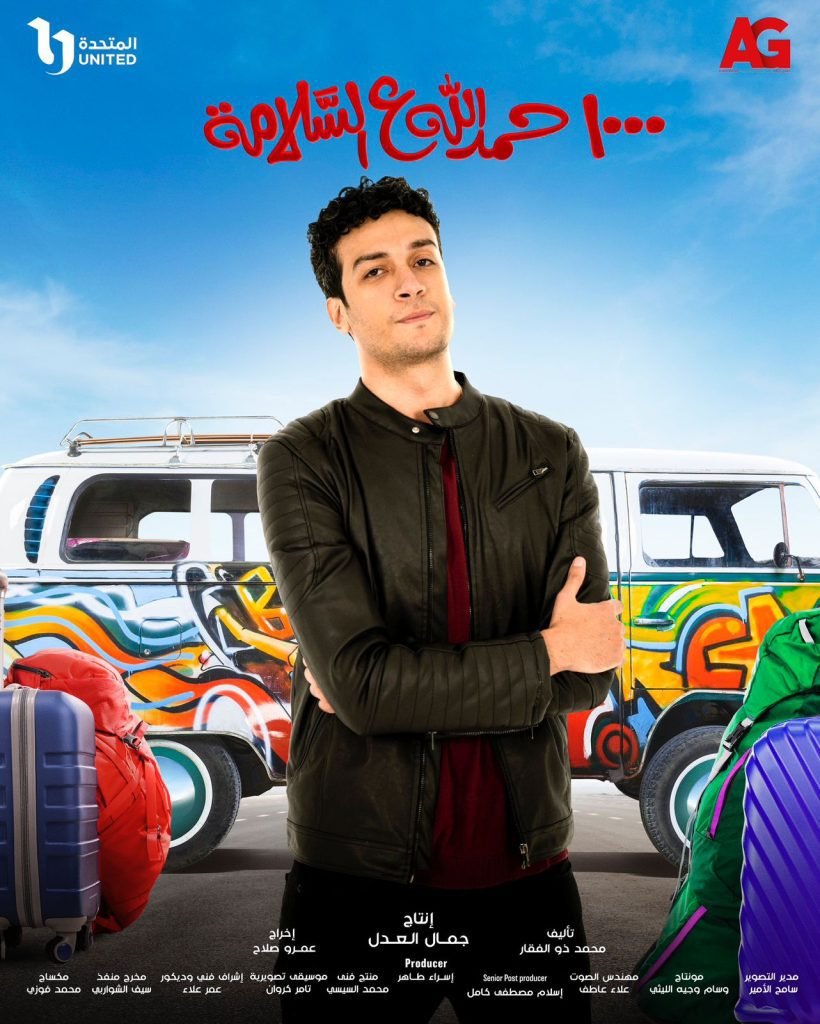 Joining Ahmed Abd El Wahab in Alf Hamdela Al Salama is the beautiful actress Mayan El Sayed, who portrays his love interest in the show. The plot revolves around a woman who returns from abroad to claim her inheritance from her husband. Alongside Yousra, Shaimaa Saif, Mohamed Tharwat, Adam El Sharkawy, and Enaba, the series promises to be a thrilling social comedy.
Ahmed Abd El Wahab gained massive popularity with his role in the series El Beit Beity, which was exclusively aired on Shahid VIP and topped the platform's watch lists during its airing. The talented actor played the character of Samir, a man who struggles with mental illness after being forced to separate from his wife by his family. He also played the role of the maestro in the play Anistoona, starring Donia Samir Ghanem, which he also co-wrote.
Apart from his acting skills, Ahmed Abd El Wahab is a creative genius who has co-written numerous plays, films, and TV series. He has contributed to the success of many works such as El Khetta El Aayma, El Daawa Ammah, Masrah Masr, El Lokanda, Sabahya Mubarka, A'elat Tess, and Shamsya w Arbaa' Karasy. He is a true inspiration to all aspiring writers and artists.