With Sandy beaches, breathtaking views, and clear waters of the Mediterranean Sea, Sahel has been the go-to destination for Egyptians and tourists alike. For holidays, Sahel promises unmatched travel experiences.
If you're looking for a morning swim with your family or a buzzing party at night with friends, here's where to hit in Sahel this Eid:
Mountain View Ras El Hikma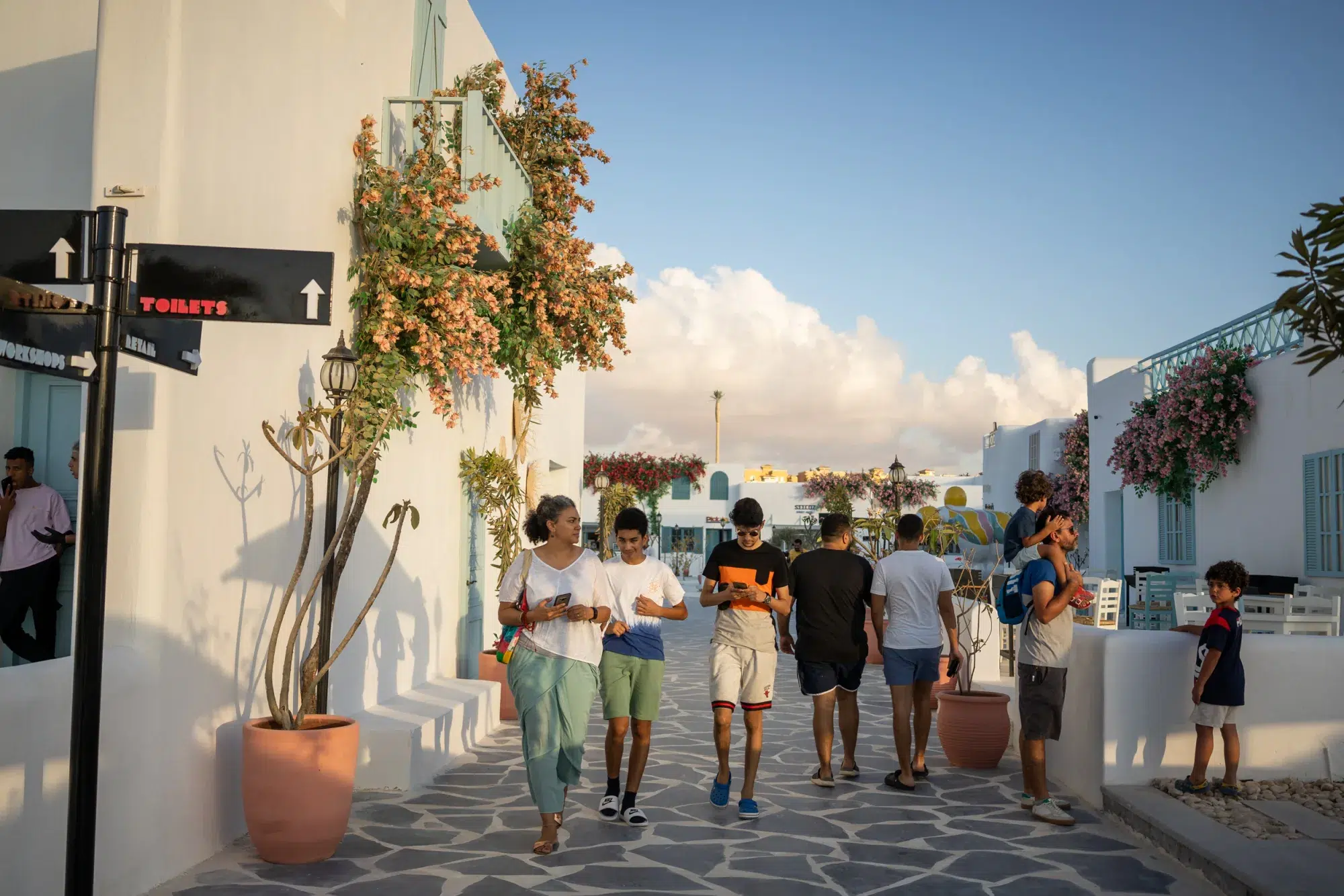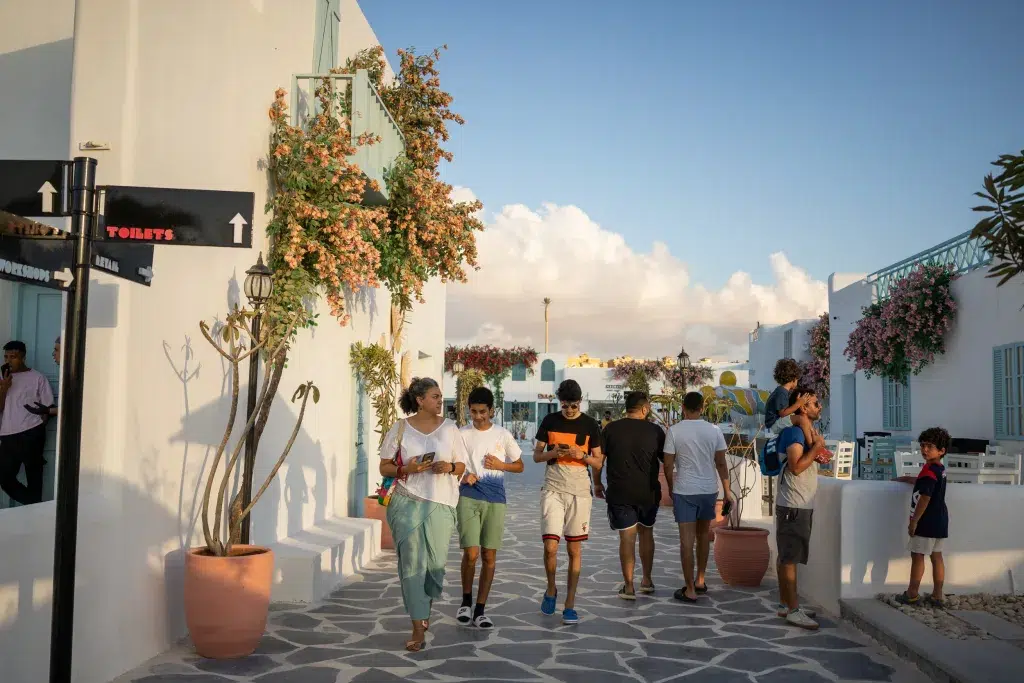 Mountain View Ras El Hikma is the ultimate family destination in Sahel for a cozy, quiet vacation. With white sandy beaches, crystal clear waters, and Greek-style buildings, Mountain View brings the Greece vacation experience right to the North Coast.
Ras El-Hikma is close to Sidi Abdel Rahman, El Alamein Airport, and Marsa Matrouh. Depending on how many people you are taking a long time, from apartments and chalets to townhouses, you'll find your perfect stay-location.
Kiki's Beach Bar at Hacienda White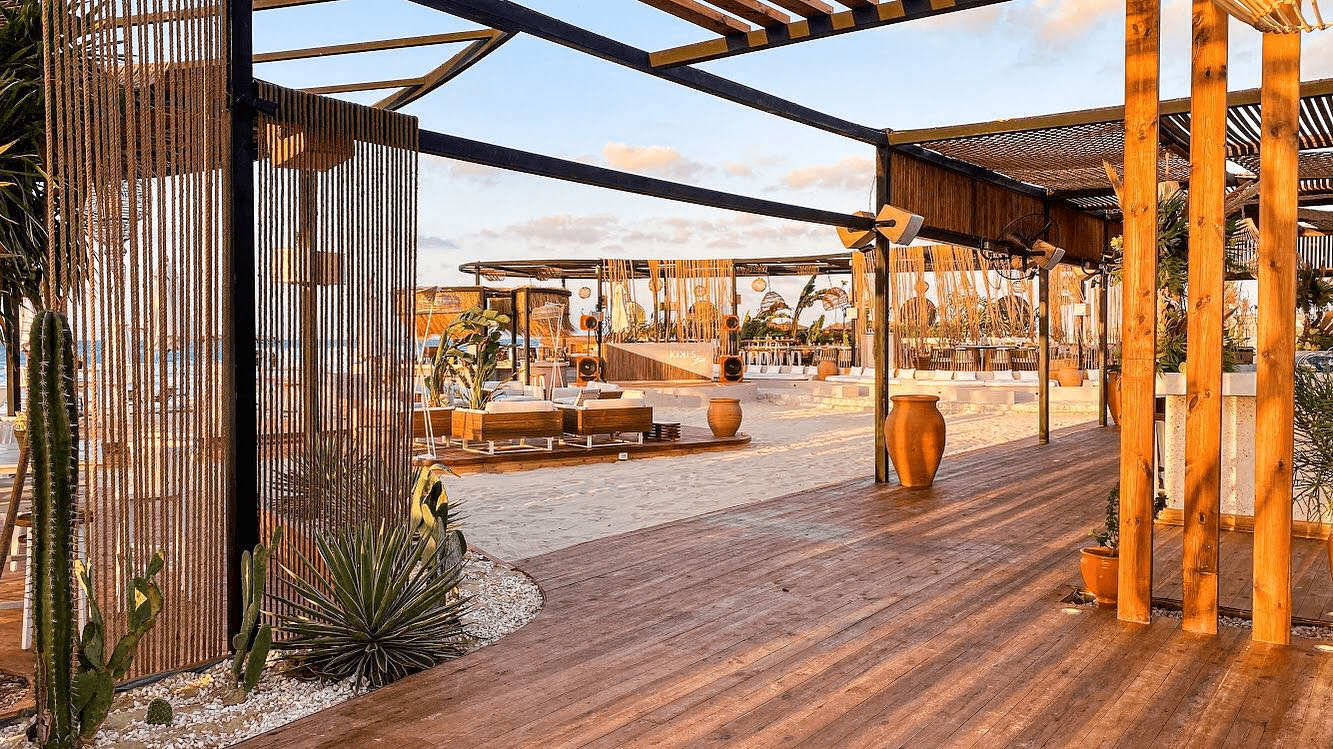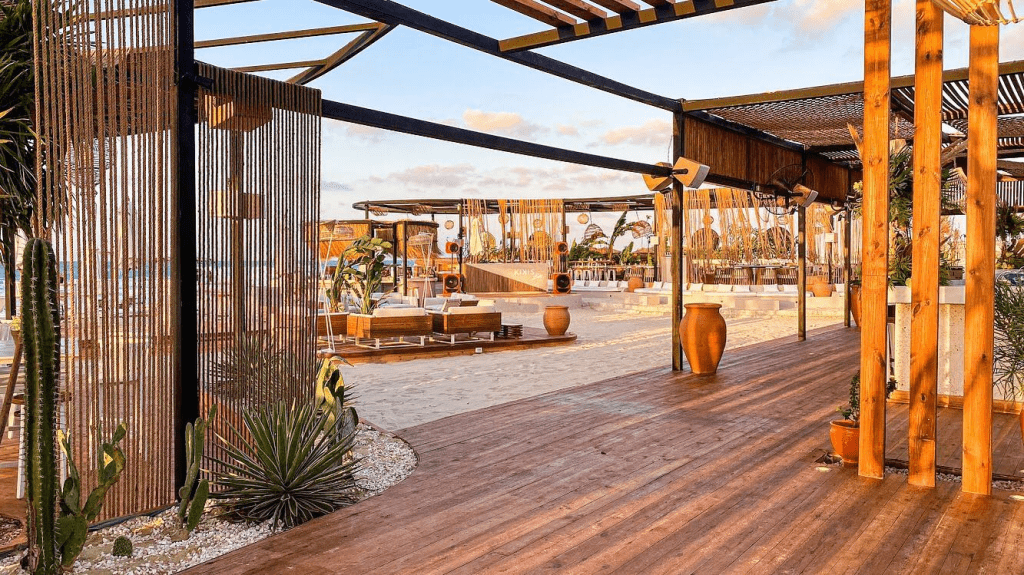 This Eid, renowned DJs and experimental musicians are spinning their grooves at Kiki's opening nights, running from June 29th to July 2nd. Lineups include Disco Misr, Jess, Kaz James, Doomaz, and their Kiki's resident DJ, Kareem Saber.
Swaying to a mix of our favorite tunes, dancing to the beach breeze with sand between our toes? Sounds like a plan!
Babbo's Taverna at Sidi Heneish Village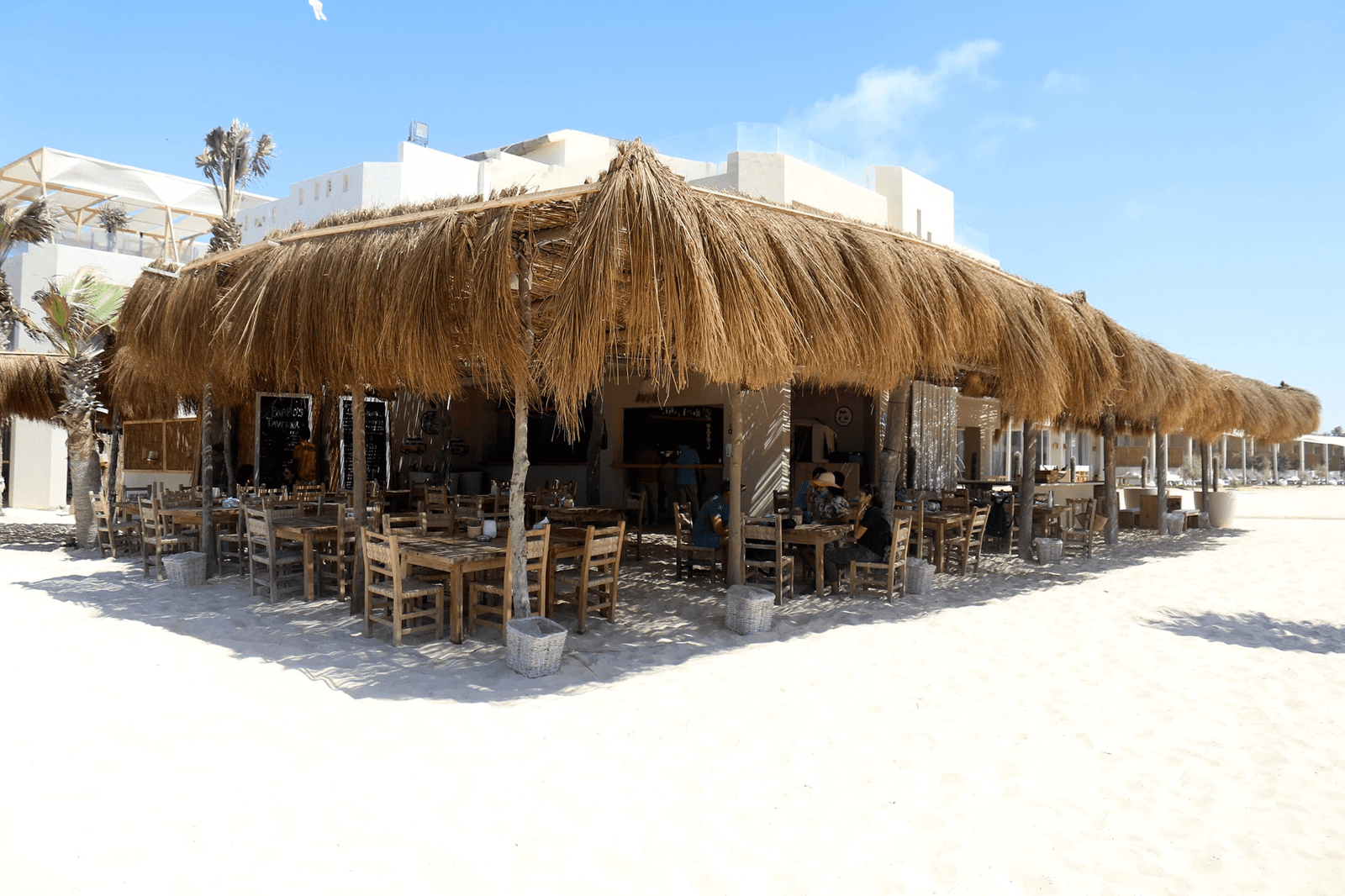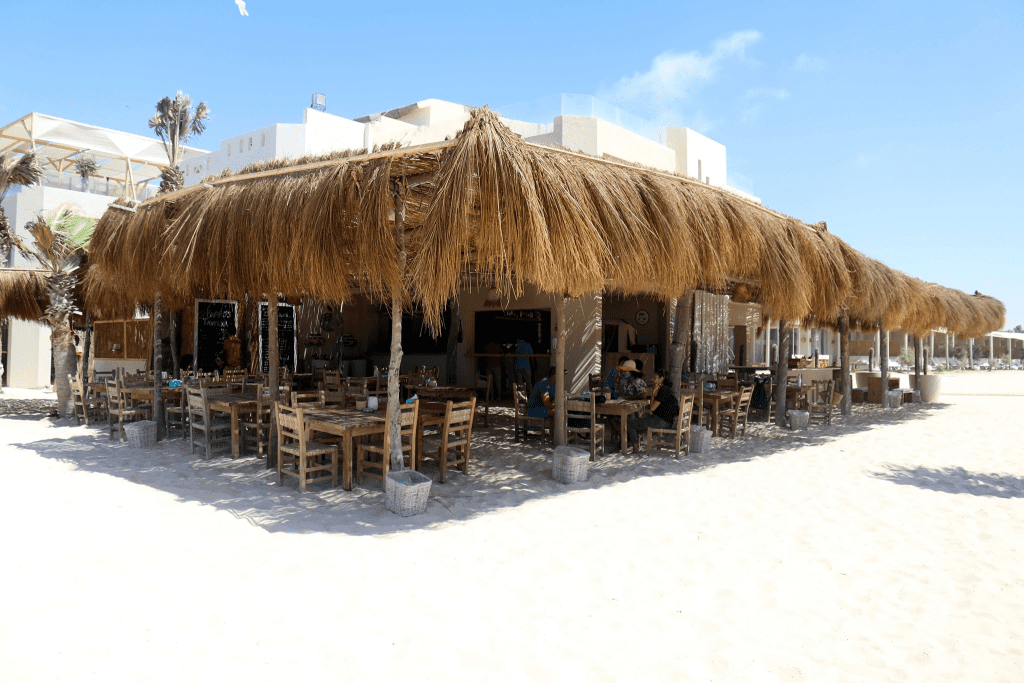 With its unmatched eats and boho-chic style, it's definitely on our Sahel go-to list for Eid. Located by the Sidi Heneish Village seaside, near Marsa Matruh, to indulge in a boho dining experience of mouth-watering dishes. Babbo's Taverna is where good food, light music, and sea breeze collide.
Sachi Restaurant at Almaza Bay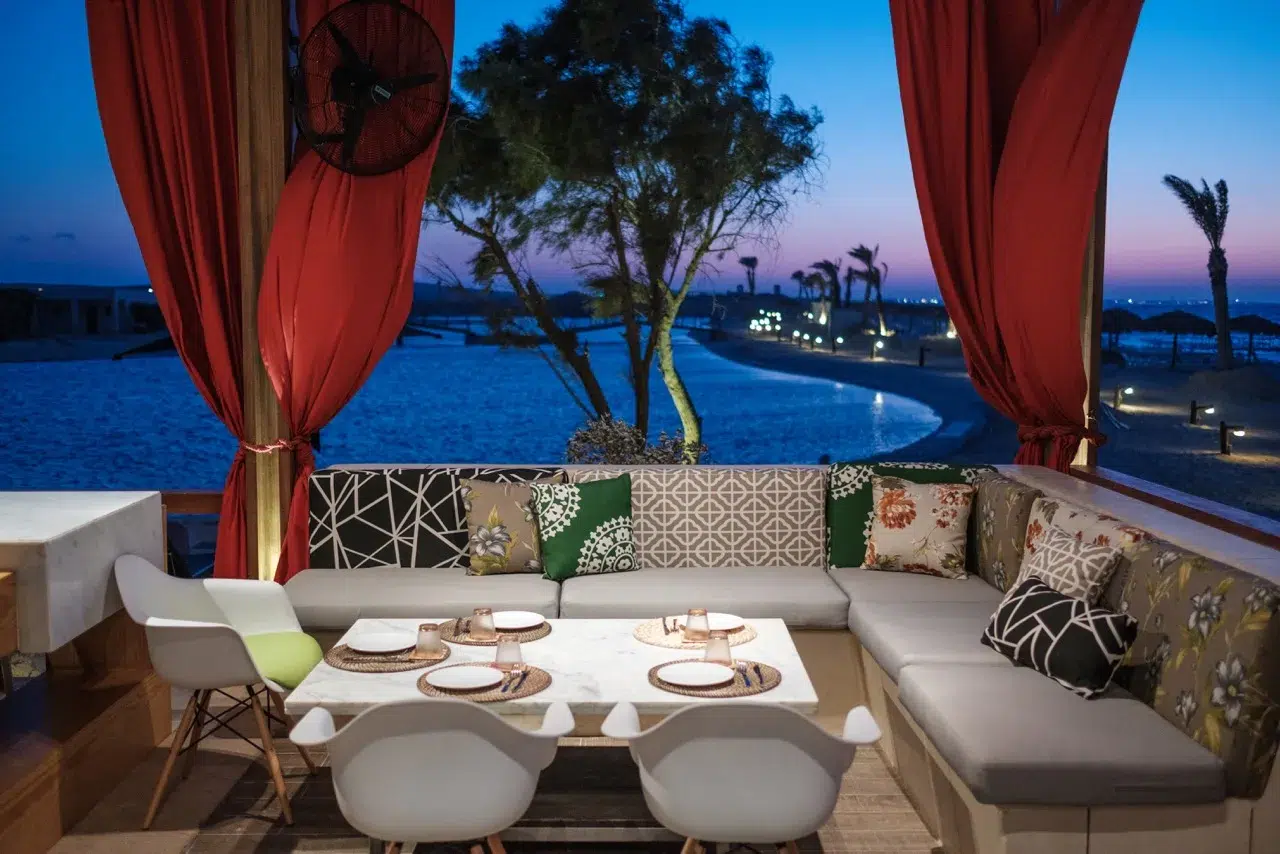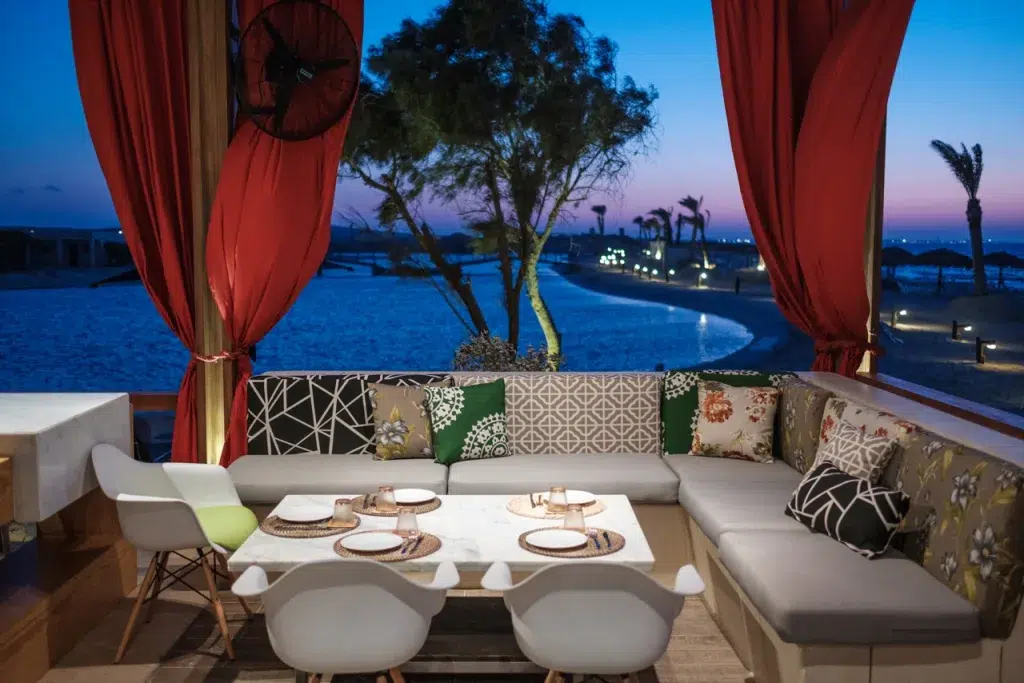 Getting ready for the season, Sachi opened its doors on June 15th. The restaurant offers a cozy space and a curated menu inspired by the Mediterranean Coast and the North Coast rough environment for a unique wine and dine experience. Located by Almaza Bay, Sachi is the main focus of the area.
Mistiqa Island at La Vista Bay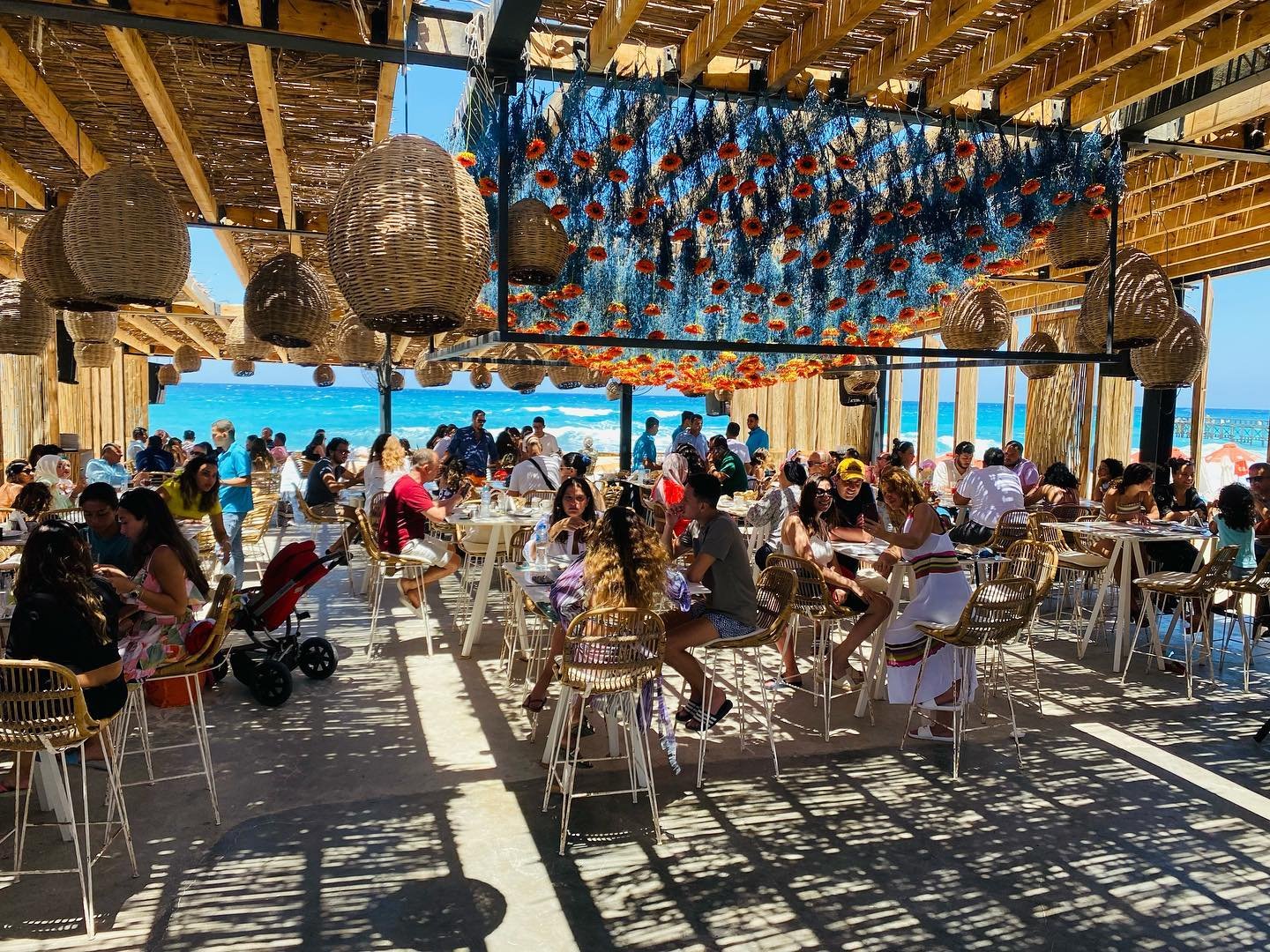 Following Sachi, Mistiqa Island is returning for the Sahel season starting on June 22nd. Located by the beach at La Vista Bay, Mistiqa Island offers multi-genre music nights and a concept of day-long fun.
Akoya Aqua Park at El Alamein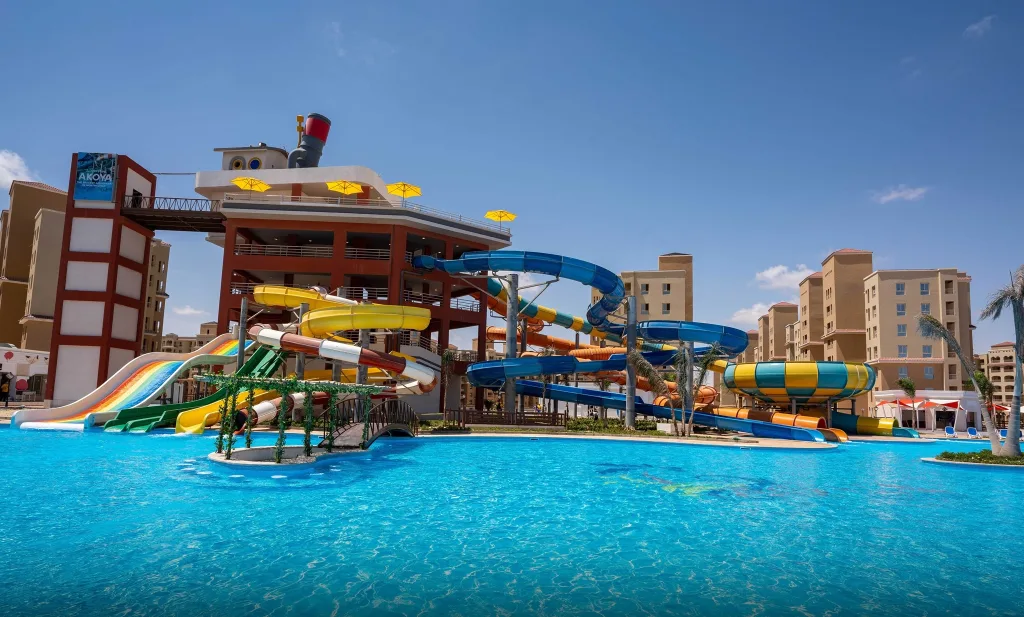 The perfect family-friendly spot for splashing around in the water all day long!
Akoya Aqua Park includes sports activities, such as aqua aerobics, beach volley, darts, pool games, club dance lessons, water polo, and so much more. As well as so, entertaining animation, magic shows, and even disco nights take place. In addition, the place offers a ton of activities for children. Whether you're one for running around all day or relaxing in the sun, you'll find what you need.
Crimson Bar and Grill at Marassi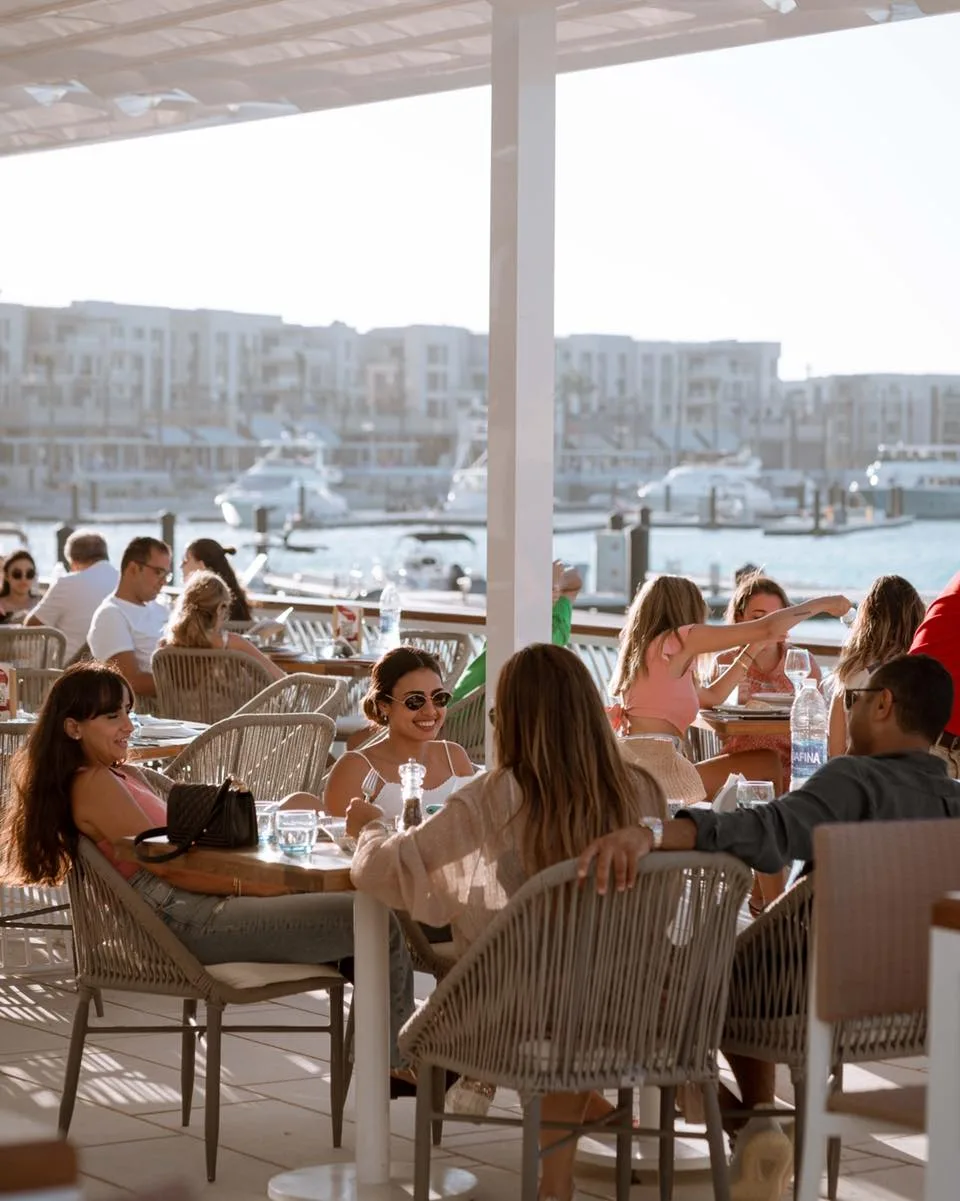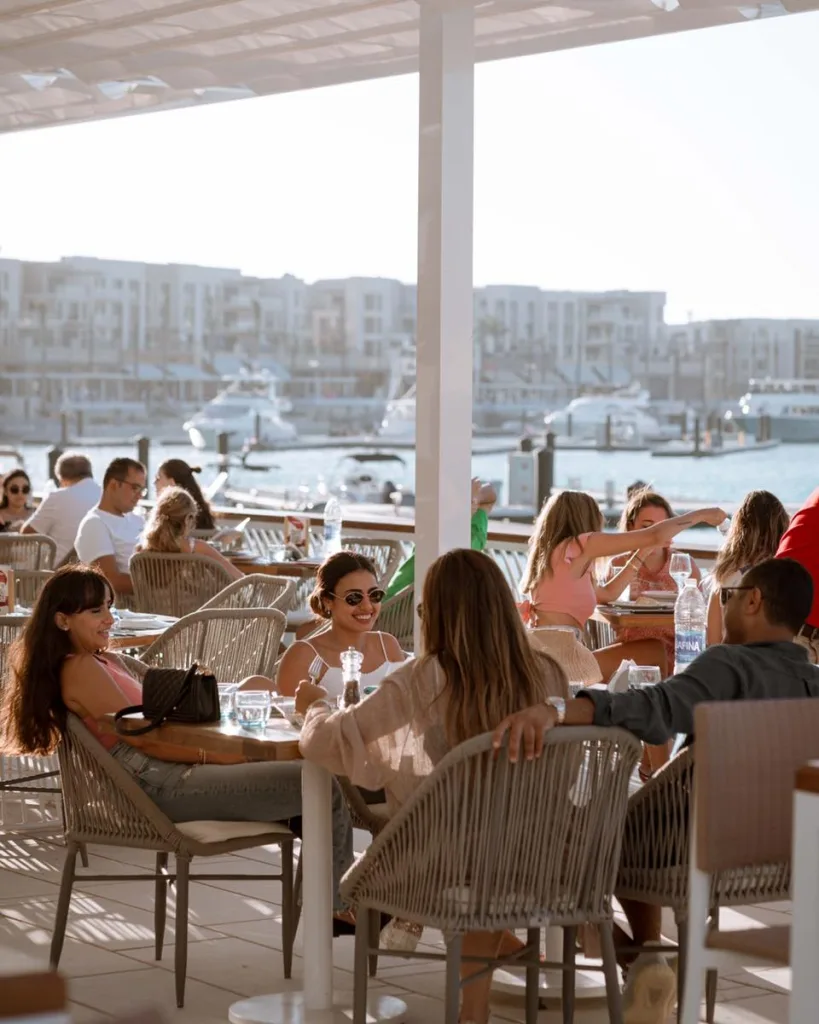 Crimson, where the art of mixology meets the atmosphere, is back for the Sahel season. Located by the Marassi seaside, indulge in a fancy dining experience of mouth-watering dishes influenced by Italian and Mediterranean cuisines.
Sax at Marassi
Returning for Eid on June 28th! Our Cairo-favorite wine, dine, and dance spot brings its glamour, sensuality, and soulful vibes to Sahel. With its mesmerizing music performances and fancy modernized internal décor, nights at Sax are on an unrivaled level of glamor.
Surf Camp Egypt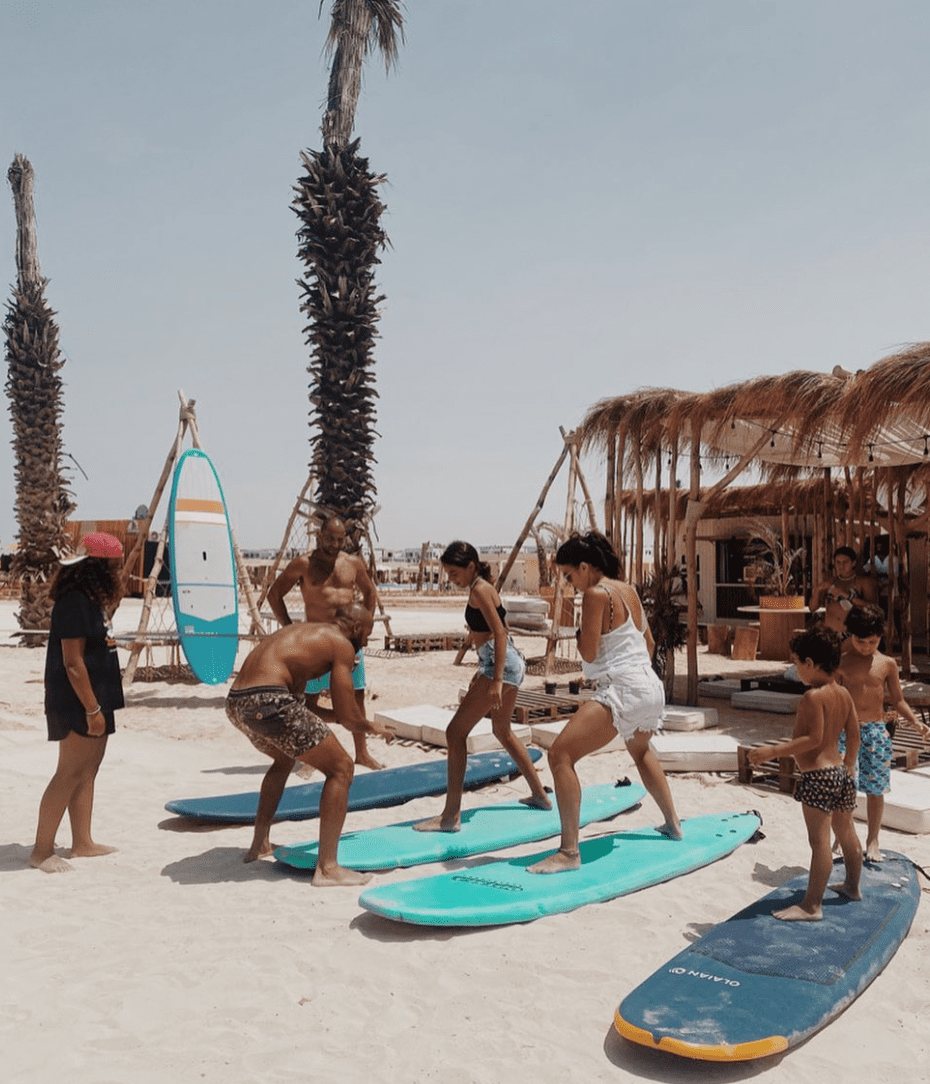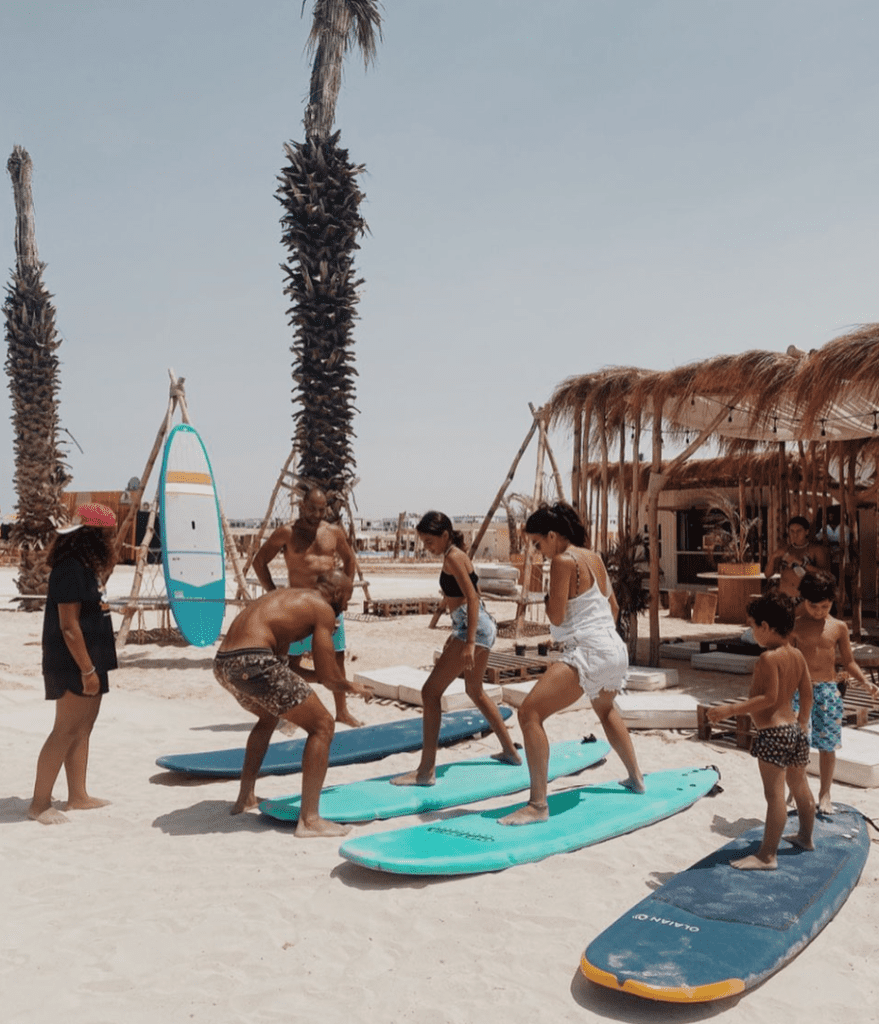 If catching waves is your way of celebrating holidays, then Surf Camp Egypt will catch you this summer. Whether you're a professional or a beginner, you can learn to catch a wave or two -of your size. Surf Camp is found in three locations; Hacienda Red, Hacienda White, and Swan Lake compounds.