Salma ElZarka was a strong, beautiful woman; she passed away on the 22nd of November, 2021. Unfortunately, some only know that she was a cancer survivor. While being a cancer survivor is commendable, Salma had so much more to her.
Yes, Salma ElZarka had been battling cancer for 6 years now. However, she was more than this to Alexandrians, Egyptians, and women.
In this article, we will let you know who Salma was and who her family is.
Who is Salma ElZarka?
You surely have heard her name once or twice before. Salma ElZarka, an Ex-EGCian, was a Marketing Teaching Assistant at the Arab Academy for Science, Technology and Maritime Transport – Miami branch.
She also worked in the marketing department at multiple companies. She was a successful hard-working soul. Her former students always talk about how loving, kind, and intelligent she was. She loved marketing, and it's all she could talk about. She also loved Coldplay.
Salma has just recently received her Academic Masters of Business Administration (MBA) that she has been working on for more than 6 years now. But, unfortunately, Salma couldn't attend her graduation ceremony to receive her master's degree certificate.
Salma's heartwarming and inspiring journey
6 years ago, Salma's battle started with sarcoma (bone cancer), where she lost her right arm that is the key to her work as a teacher. Salma did not give up, and she got her bionic arm (intuitive artificial limb). Salma did not know what "giving up" meant. She learned how to write with her left arm to continue doing what she loves, teaching.
Salma's most famous words are
"The source of my pain is how I achieved my dream". Salma's goal has always been to inspire people. And she truly did!
Later on, Salma battled Leukemia twice before her third and last battle. During these, she got a bone marrow transplant.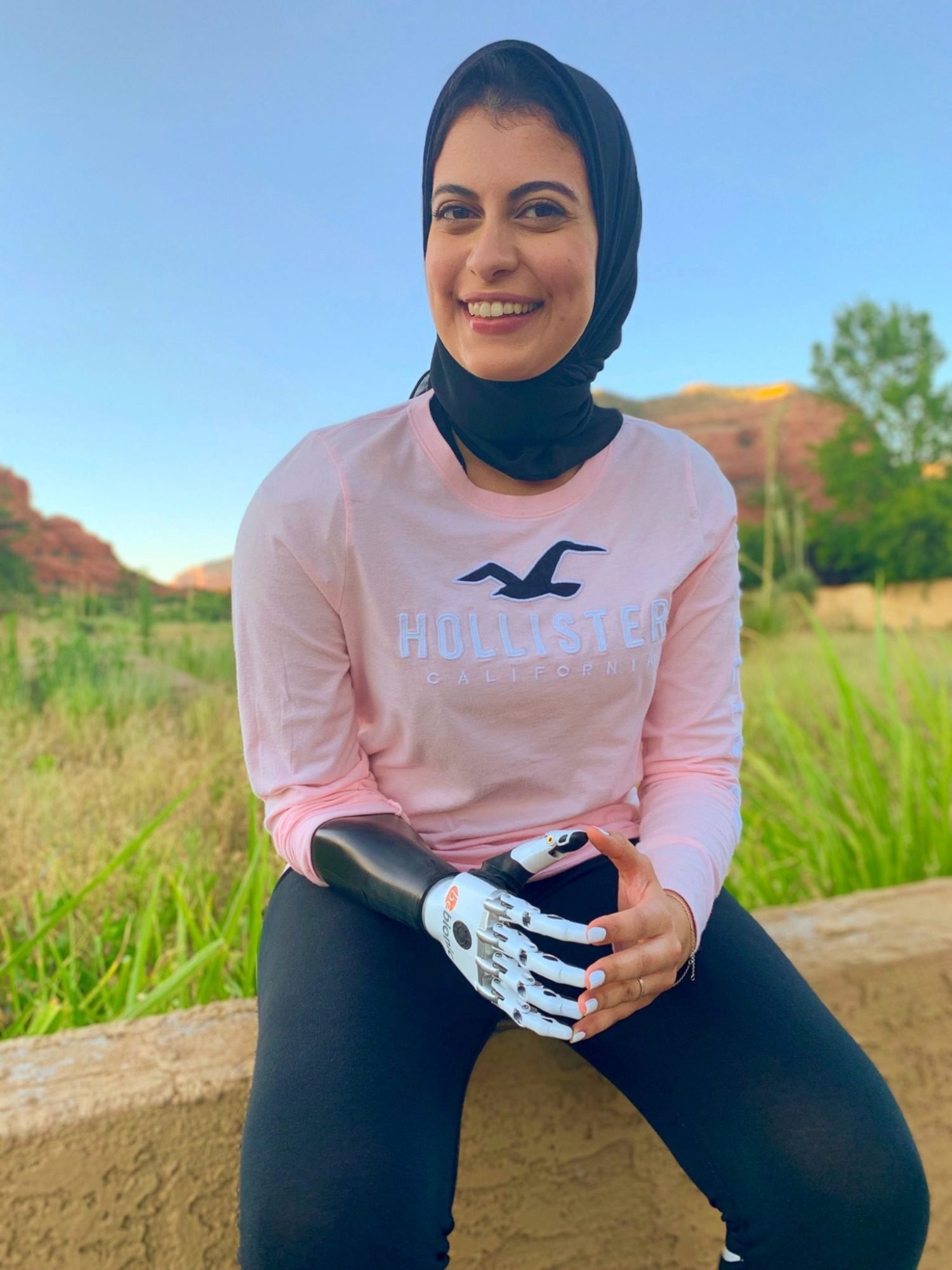 Salma was a lovely person with a lovely family
Salma's family is also an inspiration for how successful you can be in the worst time.
Her husband, who she got engaged to in 2015 and married to in 2019, Engineer Islam Arafat, is also an MBA holder and one of the most supportive, inspiring people you can ever meet. He has been through it all with her since day one. Yet, he didn't give up. He was always loving, supporting, and always prayed for her.
Her sister, Sara ElZarka, is a recent Ph.D. holder in Supply Chain Management from Huddersfield in the UK. Dr. El Zarka has written various papers on supply chain skills and competencies, as well as distribution. She also works as a freelance consultant for the EIB (European Investment Bank) and the EU commission on projects in the MENA area, including transportation and logistics.
Her father-in-law is Walid Arafat, the recent president of Egyptian Premier League side Smouha SC. Arafat was the club's vice president throughout Farag Amer's tenure, which lasted for 23 years, from 1998 to 2021.
Her mother-in-law said
"God knows, ever since I met you and I've considered you as one of my children, and during your battle, I forgot that Islam is my son. May God give you strength, and light our lives back. We all adore you, the kindest and bravest Salma. Stay strong, and it too shall pass"

Her last few months of pain
Salma's birthday is on the 28th of November, and this is how she said she spent her "Sweet November."
"I haven't eaten in 44 days, I've lost all muscles and was moving in a wheelchair. I'm living on IV nutrition, chemotherapy, and antibiotics"
Not really a Goodbye
Sadly, we are saying goodbye, but we would like to see it as more than just a goodbye. We believe that people are more than just living with us, more than just a body. Today Salma left us, but the memory of Salma will never leave us. We will never forget the name Salma ElZarka because everything she did and said touched our hearts and resided in our memories.
A few hours before her passing away, Salma posted a story saying Al-Shahada alongside "Surah Al-Fajr.
Salma taught us what it means to survive and to fight. She taught us to admit that when life gets tough, we keep going and keep fighting because there is no battle that is bigger than our ability; we can fight anything. May her soul rest in peace, and may her loved ones know that Salma changed the lives of many people just by being Salma (Bionic) ElZarka.