When going to the premiere of Ritsa, I was excited to see Amir El Masry and May Elghety coming back to the Egyptian cinemas after various successful projects and being awarded and nominated to several significant awards. As Egyptians, they made us proud to live when we can finally have young stars making waves and a name for themselves in and out of Egypt.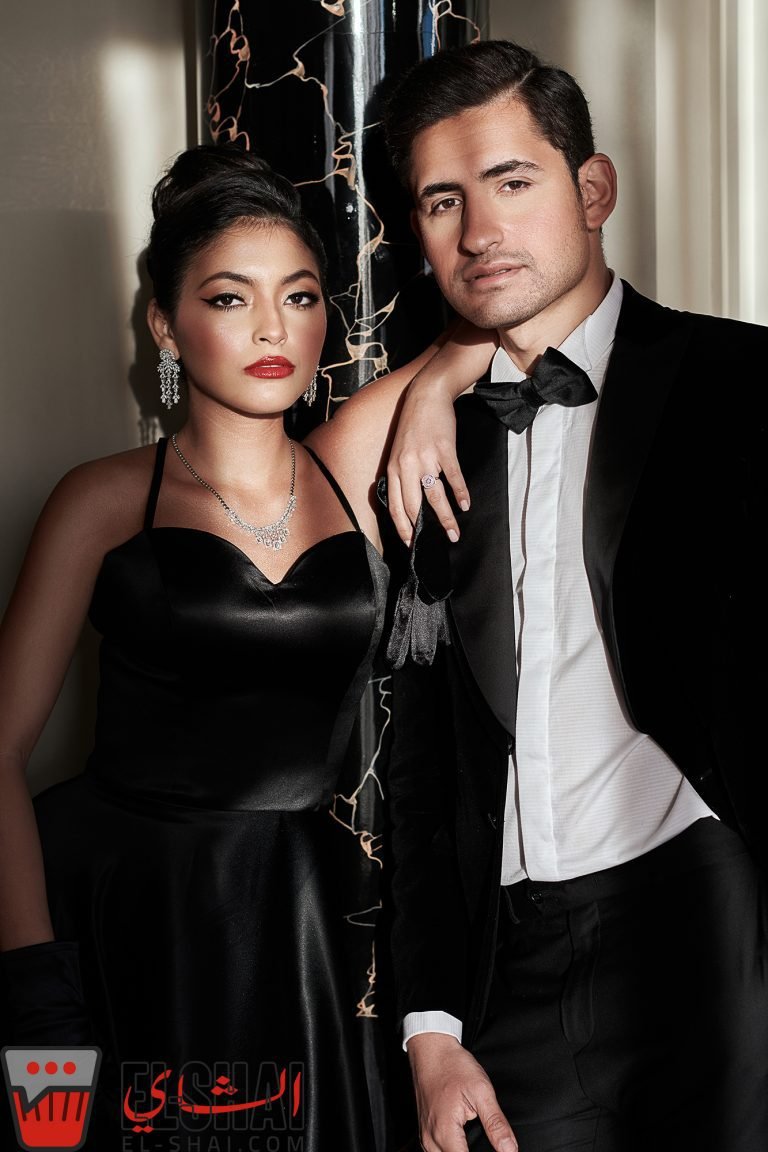 To see Amir El Masry and May Elghety with an actor like Mahmoud Hemeda in the movie Ritsa was just the cherry on top of everything.
Abotu Ritsa
Ritsa follows the storyline of three different characters in different timelines, each within their separate path. Driven by love, they make decisions that disturb their lives. But will love put their lives right back on track?
The movie is directed by Ahmed Yousry, written by Moataz Feteha, and produced by Elgozour Film Production, starring Mahmoud Hemeda, Amir El Masry, Mai Elghety, Mariam Elkhosht, Aicha ben Ahmed, Youssef Othman, Ahmed Elfishawy, and Caroline Azmy.
And here we come to Amir El Masry, winner of the "best actor" award in BAFTA Scotland, who is currently one of the best actors in the generation. Amir recently was listed by the international publication The Playlist for the best acting performance in 2021 for his role in the movie Limbo. Moreover, acclaimed British critic, Peter Bradshaw, chose El-Masry in his list of the best actors this year, in an article he published in The Guardian.
Additionally, his film Limbo won a prize in CIFF42 last year.
Back to Ritsa, Amir was playing the role of Hossam. Amir was in his peak and professionally played the part of the husband who had problems with his wife, May Elghety, that would affect their relationship.
It was all a coincidence. First, I was talking with May that we should work together before she told me about a movie project she's working on. And then I was talking to a director who told me about Elgozour Film Production, which introduced to me the same project.

Amir El Masry to El-Shai
Speaking about his work with May Elghety and the chemistry they had together.
May and I work in the same way. She studied her scenes two weeks before starting, and I loved this. We studied our lines together and watched other references to help us make our line better. And the director Ahmed Yousry helped us with this too.

Amir Elmasry to El-Shai
Jumping to his "wife" in the movie May Elghety, she was excellent as usual in playing the role of Mariam, Hossam's wife, the painter who discovered new things that may affect her relationship at the beginning of the movie with Hossam. I loved how she expressed mixed emotions like love and fear at the same time in her scenes. She had her master scene in the film, which had everyone attending the premier have goosebumps, and you can hear a pin drop from the silence she caused in the theater from how good she was.
I have been a fan of May, and looking back to her history, she attended the Cannes Film Festival for her role in "Eshtebak" film when she was only 17.
And when I asked her what she liked the most in the movie, she said that the script was unconventional.
I liked the script the most because it is not just three different love stories. Instead, the movie discusses how love changes over time by showing the different phases of love through characters of different ages.

May to El-Shai
I wondered how Amir and May had great chemistry together, even though it's the first movie they're working on together. Is there any secret recipe?
We were lucky because we were friends a year or more before shooting the movie. We had great chemistry, which helped us show our roles in the film in this way. And I think it is essential for the actors to be comfortable with each other, especially when making a romantic movie.

I was lucky to be with Amir, someone who always supports and provides you with a safe space to express your art as you wish.

May to El-Shai
The movie overall was too close to perfection. The scenes were artistically crafted, and the coloring of the past era (the 1960s) was acceptable. The actors' performance was impressive.
In the end, I was lucky to meet Amir and May after the movie, and I loved them being honest and open.
I enjoyed our conversation about theater and why it is not spreading recently like movies and series. The discussion extended to various topics like the relationship between psychology and acting and their upcoming projects.
Photoshoot credits:
Production: Raghda El-Sayed at El-Shai
Photography: Vertical Angle Studio @verticalanglestudio
Stylist and Art Director: Kariem Fadel @kariemfadl
Interview: Omar Bakry
Video: Nada Amr
Dresses: Samar Elganainy
Suits: Moamen Awad @moamenawadofficial
Amir's shoes: Brava
May's shoes: Sarah Khaled Designs
MUA: Sara Soudy @makeupbysarasoudy
Hairstylist: Khaled Elmadni
Jewelry: IRAM JEWELRY
PR: Nour Dawood and Marwa Elsawy
Hotel: Grand Nile Tower