In the presence of Saba Mubarak and Tarra Abboud, Amira film's world premiere received a standing ovation and garnered immense acclaim from the audiences at the 78th Venice International Film Festival (Sep.1-11).
Directed by Mohamed Diab, the Amira film is competing in the festival's Orizzonti competition.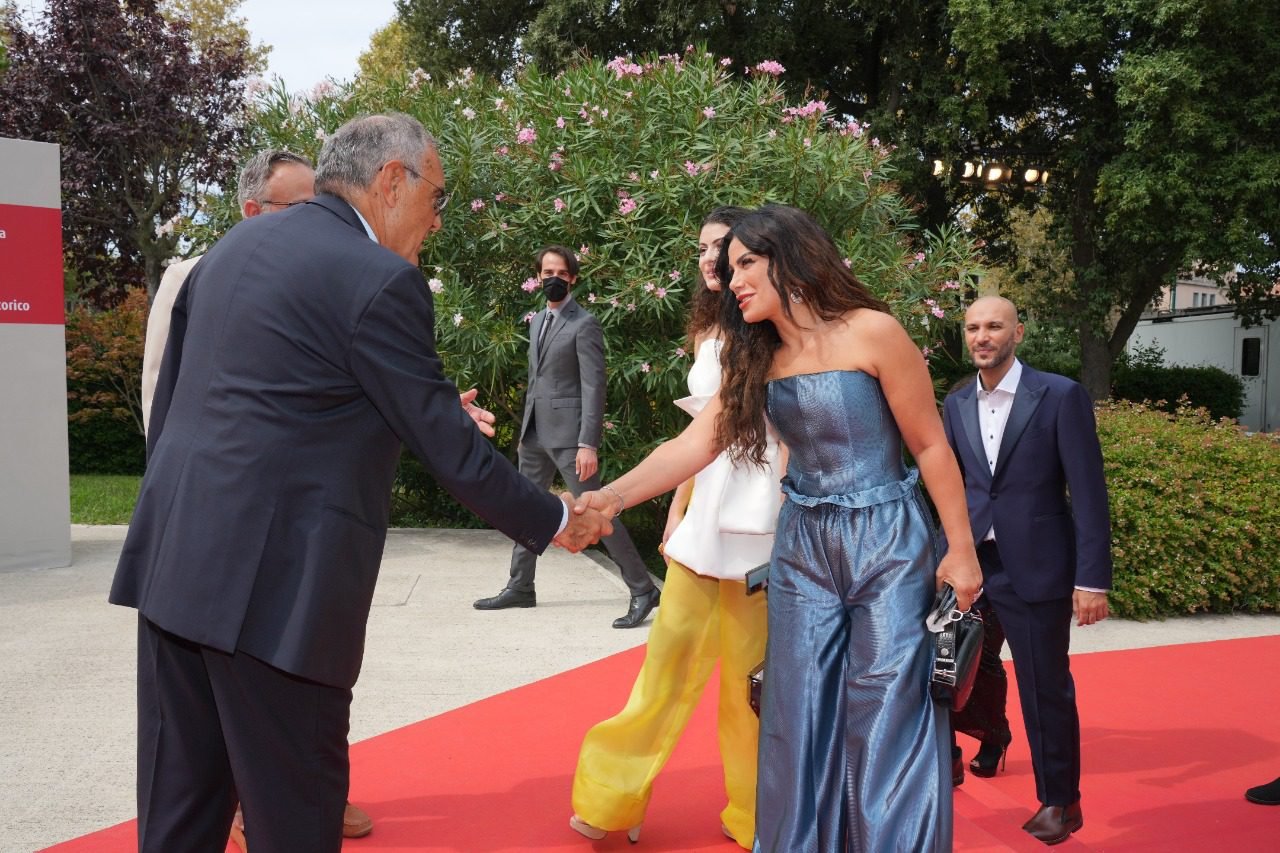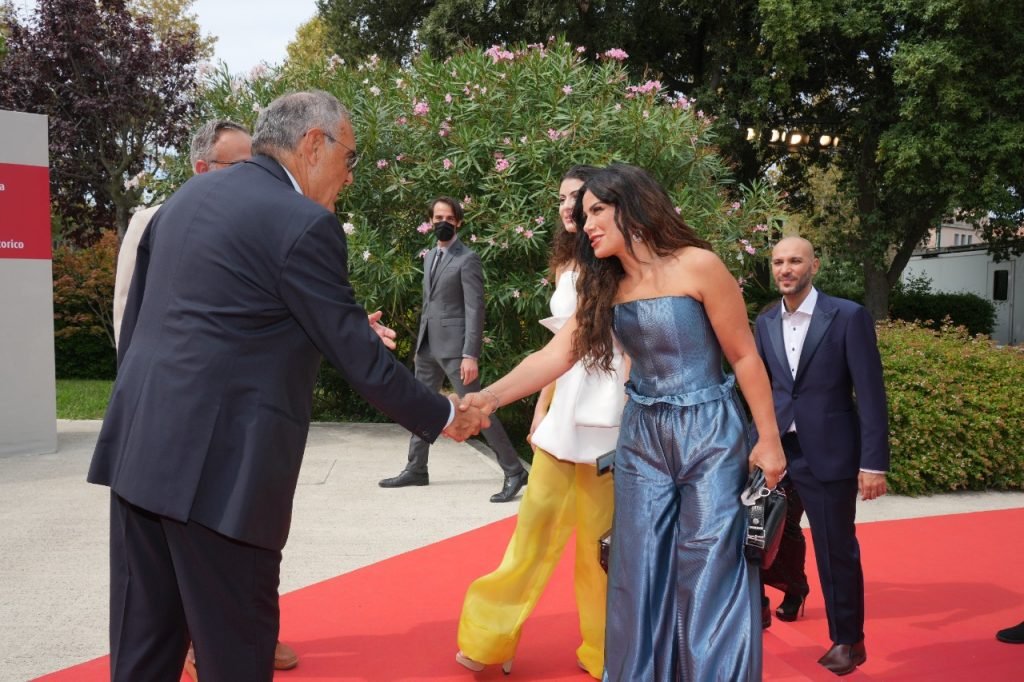 Amira, a 17-year-old Palestinian, was conceived with the smuggled sperm of her imprisoned father, Nawar. Although their relationship since birth has been restricted to prison visits, he remains her hero. His absence in her life is overcompensated with love and affection from those surrounding her. But when a failed attempt to conceive another child reveals Nawar's infertility, Amira's world turns upside down.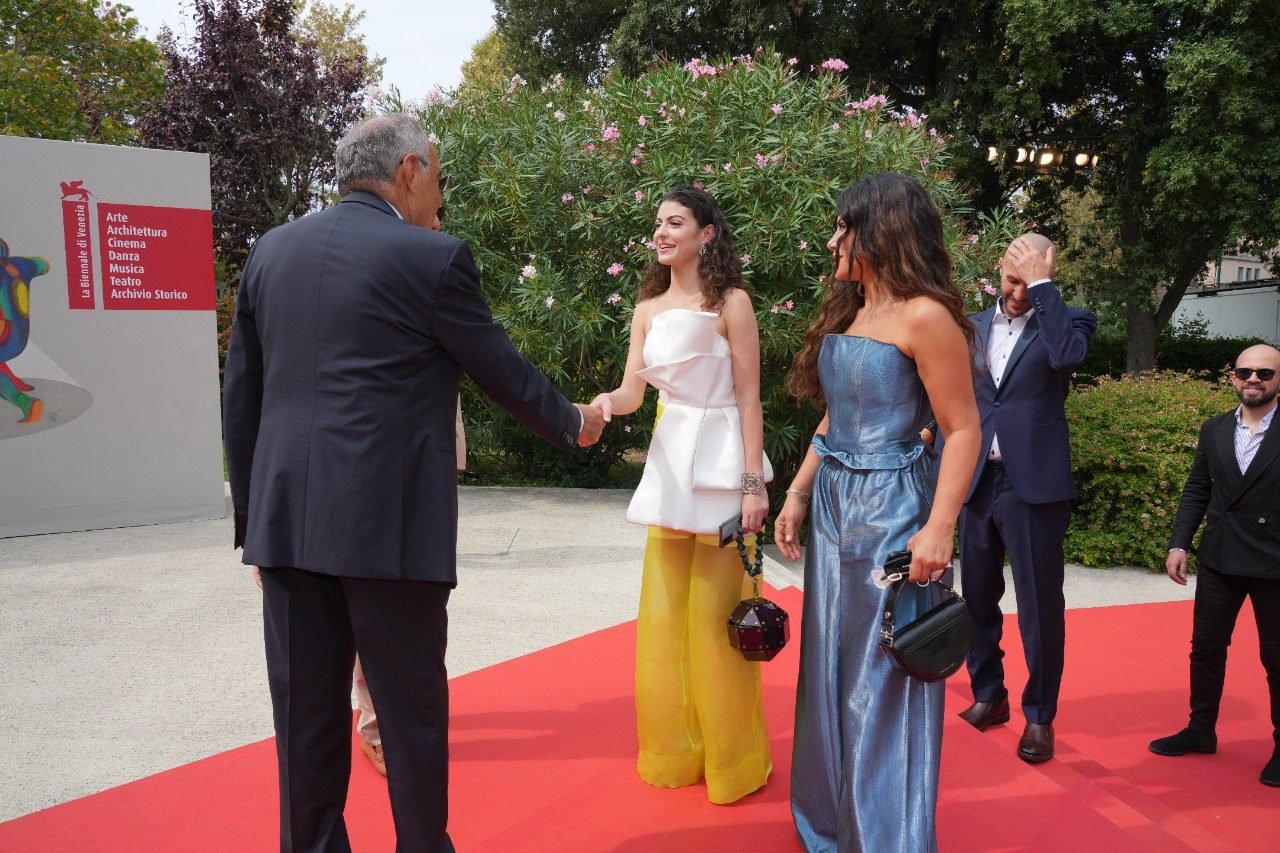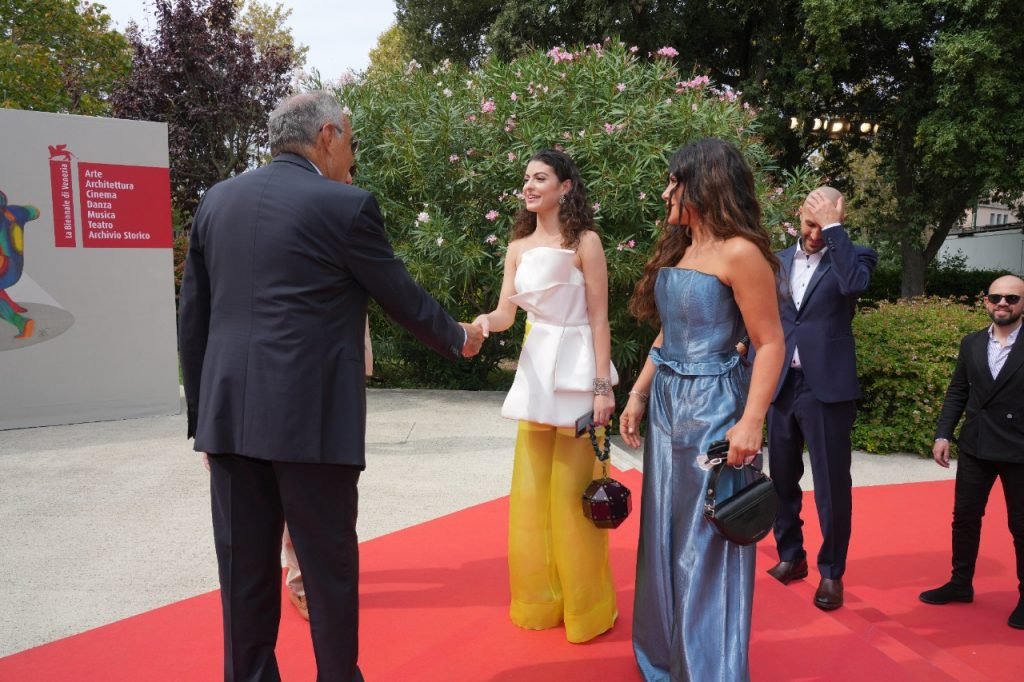 Amira's cast beholds a handful of Arab stars such as Saba Mubarak, Tara Abboud, who lands her first international role as Amira, and Ali Suliman, as well as Kais Nashif and Waleed Zuaiter. The film is a joint production between Egypt, Jordan, and Palestine and is written by the trio Mohamed, Khaled, and Sherine Diab.
Held annually in Venice, Italy, Venice International Film Festival is one of the world's most prestigious film festivals. Featuring world-class films, the head of the jury committee in this year's edition is Bong Joon Ho, the Oscar award-winning director of the South Korean film Parasite.
Jordanian producer and actress Saba Mubarak is one of the few Arab stars whose repertoire includes a number of successful works throughout the Arab world and internationally. From the Gulf, the Levant, Egypt, and the Maghreb, Saba has won many titles and awards that reflect her ability to present the issues and conditions of Arab women with contemporary and historical variations in more than 60 works between cinema, TV, and theater.
With her diverse repertoire in cinema, TV dramas, in addition to theatre, Mubarak received several awards and accolades, including the Special Jury Award at the Arab Theatre Festival, Best Actress Award at the Middle East Now Festival in Italy, two-time Best Jordanian Actress in 2009 and 2010, Dubai Drama Award for her role in Balqees, and the Jordanian Tyche Awards for Best Arab Actress in 2012.
Most recently, Mubarak won the Best Actress Award at the Silk Road International Film Festival in Ireland for her role in The Guest: Aleppo-Istanbul that also won five other awards at international film festivals, including the Antalya Film Festival, Arab Film Festival in Korea, and the European Film Market (EFM), held as part of the Berlin International Film Festival.
Tara Abboud is a Palestinian-Jordanian actress who Screen International was selected among the 4th Arab Stars of Tomorrow 2020, introduced within the 42nd Cairo International Film Festival. Her first foray into the film industry was at the age of 10, through the graduation film projects by directors at Red Sea Institute for Cinematic Arts. These projects included Motaz Matar's film Min Wara' Albab and Tima Shomali's film Log In. Afterward, Tara played her first leading role in director Amjad Al Rasheed's project Princess of the Mountains (2009) alongside artist Amer Alkhuffash.
Following that, Tara took part in two more filmmaking graduation projects for directors at the SAE Institute in Amman; a 12 CM (2014) film by Zaid Khaled and Hayat (2019) by director Leen Awad won awards.
Tara's latest works include the Jordanian TV series Oboor (2019) alongside Saba Mubarak, which follows the refugee camps and their everyday struggles.