Several Fayoum portraits and a sizable funerary structure from the Ptolemaic and Roman eras were discovered by the Egyptian archaeological team working at the Gerza archaeological site in Fayoum.


These are the first mummy portraits found in Fayoum during an archaeological dig since Flinders Petrie found 146 of them In a Roman-era cemetery between 1910 and 1911.
According to Dr. Mostafa Waziri, Secretary General of the Supreme Council of Antiquities, what was found at the site shows the variety and differences in accuracy and quality of the decomposition process between the Ptolemaic and Roman eras, which indicate the economic importance of the deceased, ranging from high-quality mummification to simple burials.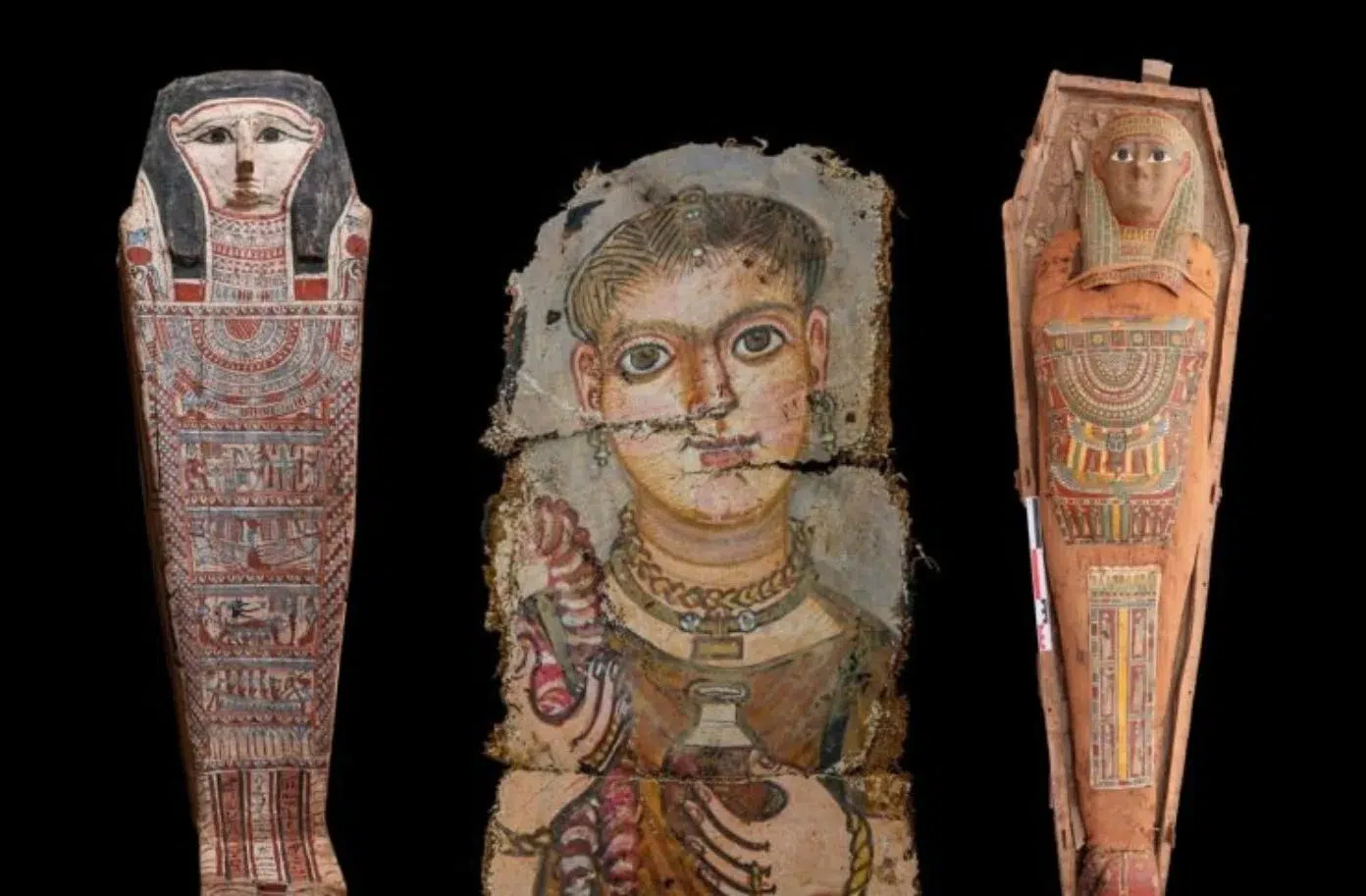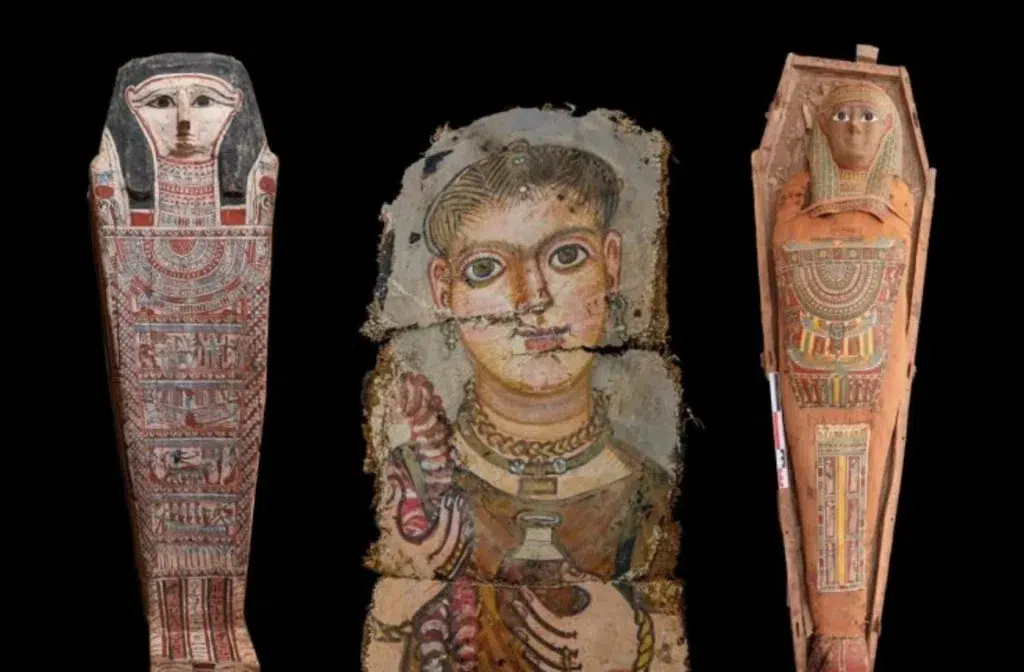 The most incredible collection of ancient paintings to have survived are mummy portraits,referred to as Fayum portraits because more have been found in the Fayoum Oasis than anywhere else in Egypt. These works are notable for their social significance and artistic merit.
Dr. Adel Okasha, the head of the Central Department of Egyptian Antiquities in Central Egypt, said in regards to the architectural remains that what had been discovered was a relatively large structure of the funerary house type, with a floor made of colored lime mortar and embellished with interchangeable tiles.
On its southern side, there is a colonnade of which four columns stand still till today; a narrow alley is also accessible through the building.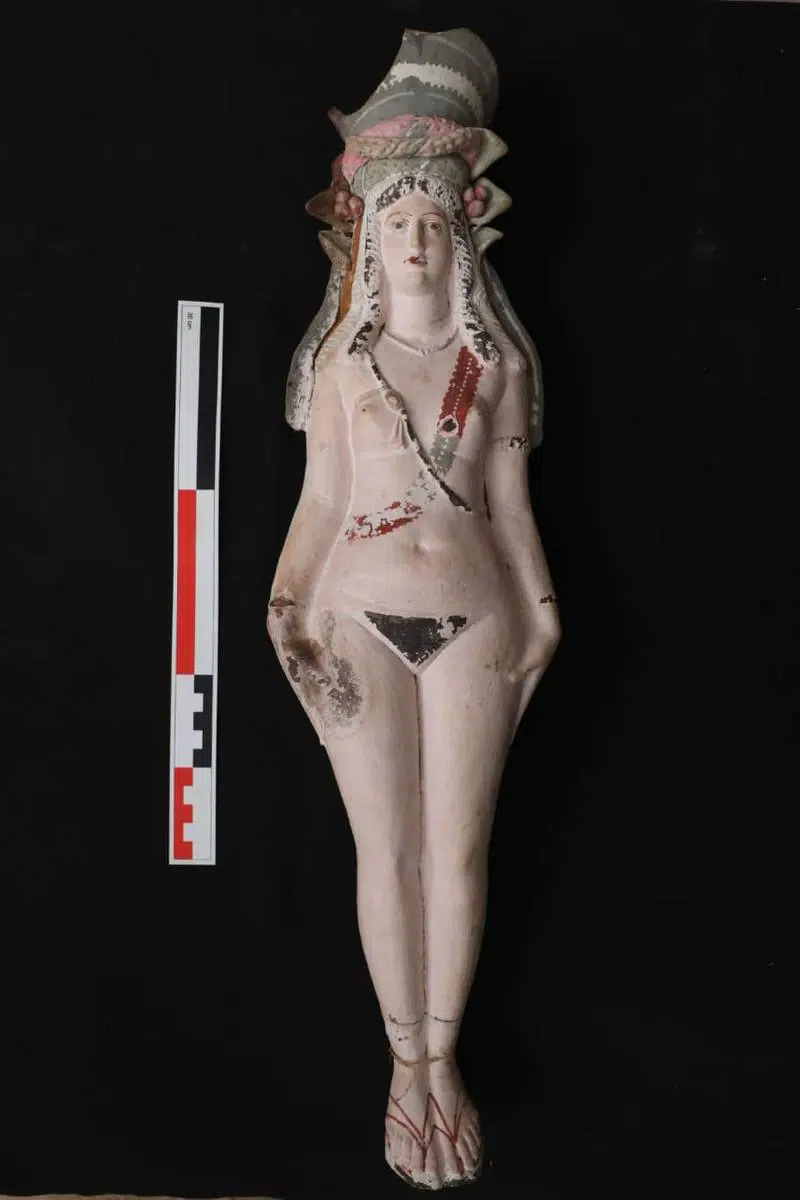 A unique terracotta statue of the goddess Isis-Aphrodite was also discovered inside a wooden coffin at one of the tombs.