"My interest in ancient Egypt is about the stars and the sky. It's that fascination with the ancient world and the parallels with what we look at today; what we inherited from them and what we are still learning from the past. It links to Christian Dior in that sense and by way of his fascination with symbols and superstitions that recur throughout his life and work, one of which is the star. In both the collection and the show there is an idea of 'guided by the stars' and what that can entail in many ways. It's about how the past shapes the future or an idea of the future from the past."

Kim Jones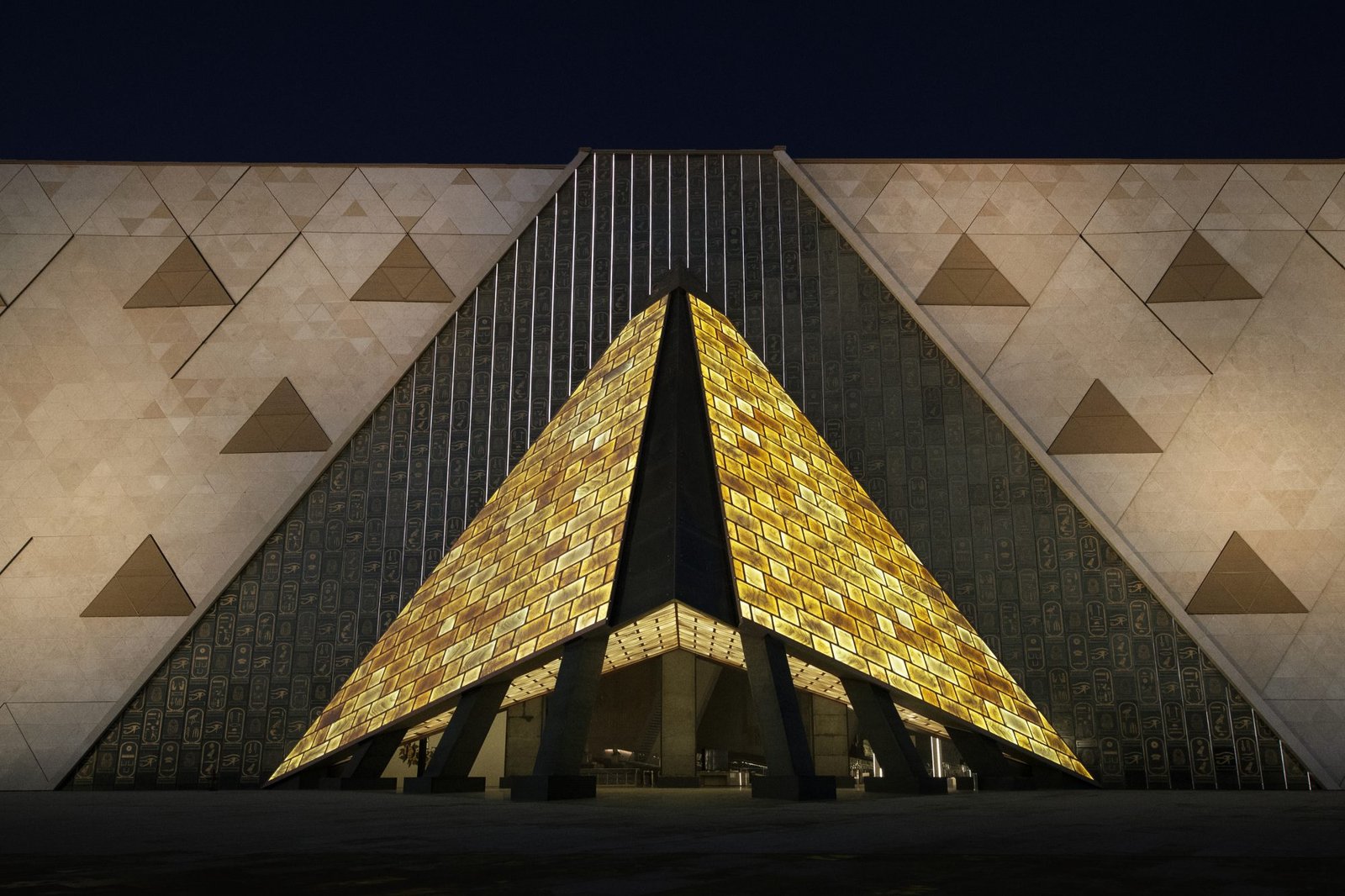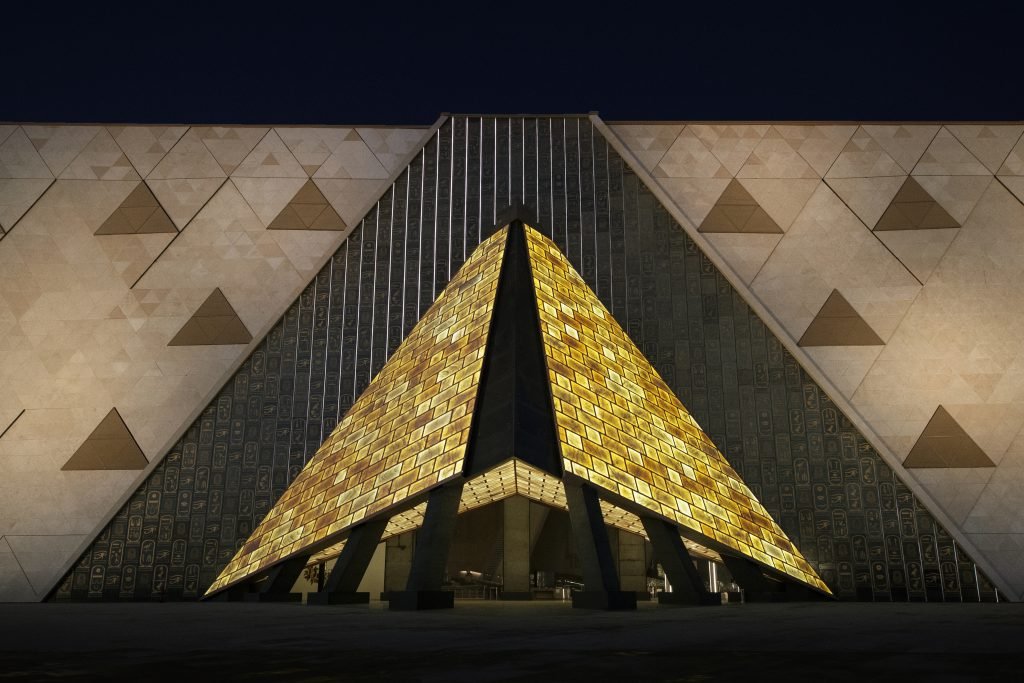 An autumn's evening in Giza, at the setting of the sun behind the Great Pyramid… As the light changes, silhouettes emerge from the desert, in motion, reflecting the colors of the sky, the landscape, and the passage of time. As night falls the stars reveal themselves; an influence on ancient and modern civilizations alike. After all, the star was and is part of Dior lore –for both the man and the brand. It was Mr Dior's tripping over his 'lucky star' – a literal object found on the Rue du Faubourg Saint-Honoré – that convinced him his destiny was to start his own haute couture house, a house frequently guided by his belief in astrology. His debut collection, with its 'new look', revolutionized fashion; we are here today, in its 75th anniversary year, to celebrate that event. It is a culmination of this year's shows that began at dawn in winter on the Pont Alexandre III, traveled via Granville and Charleston during a balmy summer's day, to be in Egypt this evening at the Great Pyramid, where an idea of the future from the past emerges. Here, Kim Jones, the Artistic Director of Dior Men, presents his Autumn collection, part of the continuum of past, present, and future at Dior – with very much the future in mind.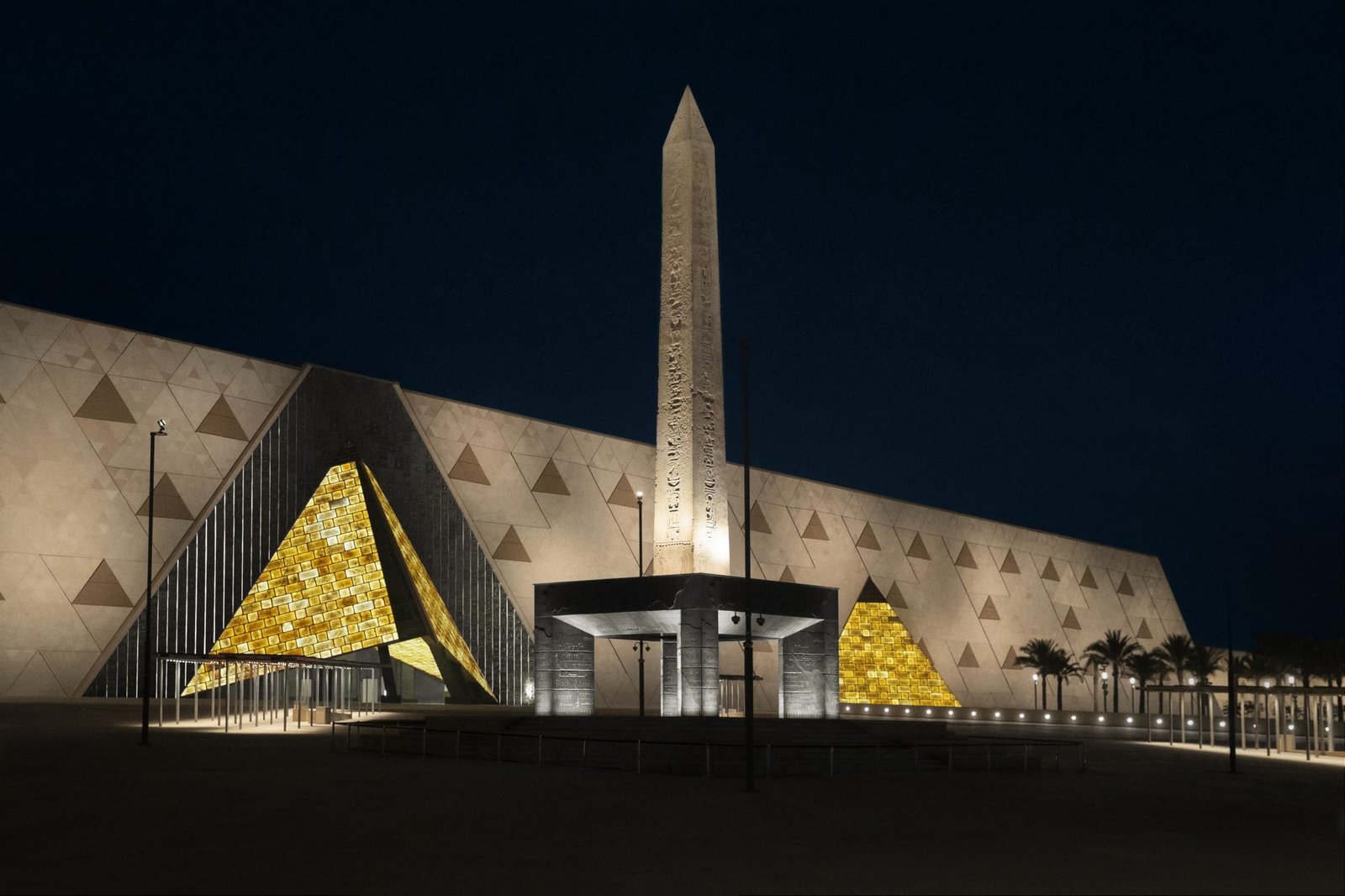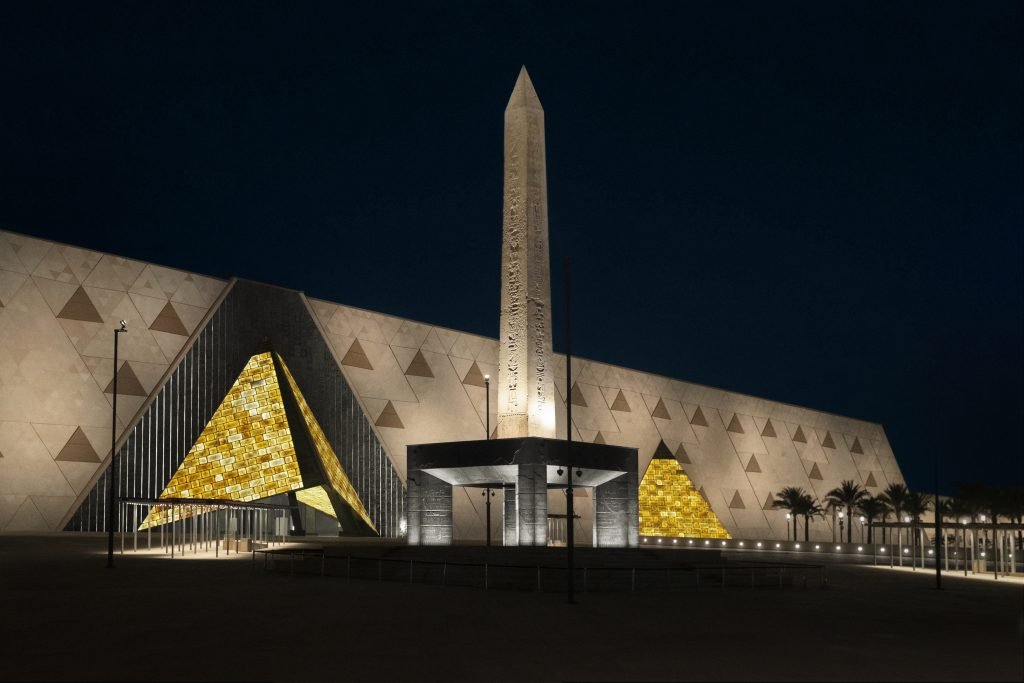 In the collection, a gradation of greys gives way to the palette of the desert – from daytime to nightfall, with hints of a fiery sunset filtering in between. There is a movement from our closest star to ones in galaxies far, far away observed by NASA's space telescopes, light years away brought near in engineered prints. Behind all are the principles and rigor of the Dior archive past and the men's atelier present, with a practiced focus on pattern cutting. The collection absorbs the lessons of the past and applies them to the present and future: metamorphosing the feminine to the masculine in tailoring; uniting couture finishings with technical practicalities in outerwear; archival embroideries take on a notion of futuristic armory; leather goods reinterpret luxury into a new, organic utility; footwear flirts with futurism, but not without a grounding in traditional savoir-faire united with excellence in contemporary, technical know-how.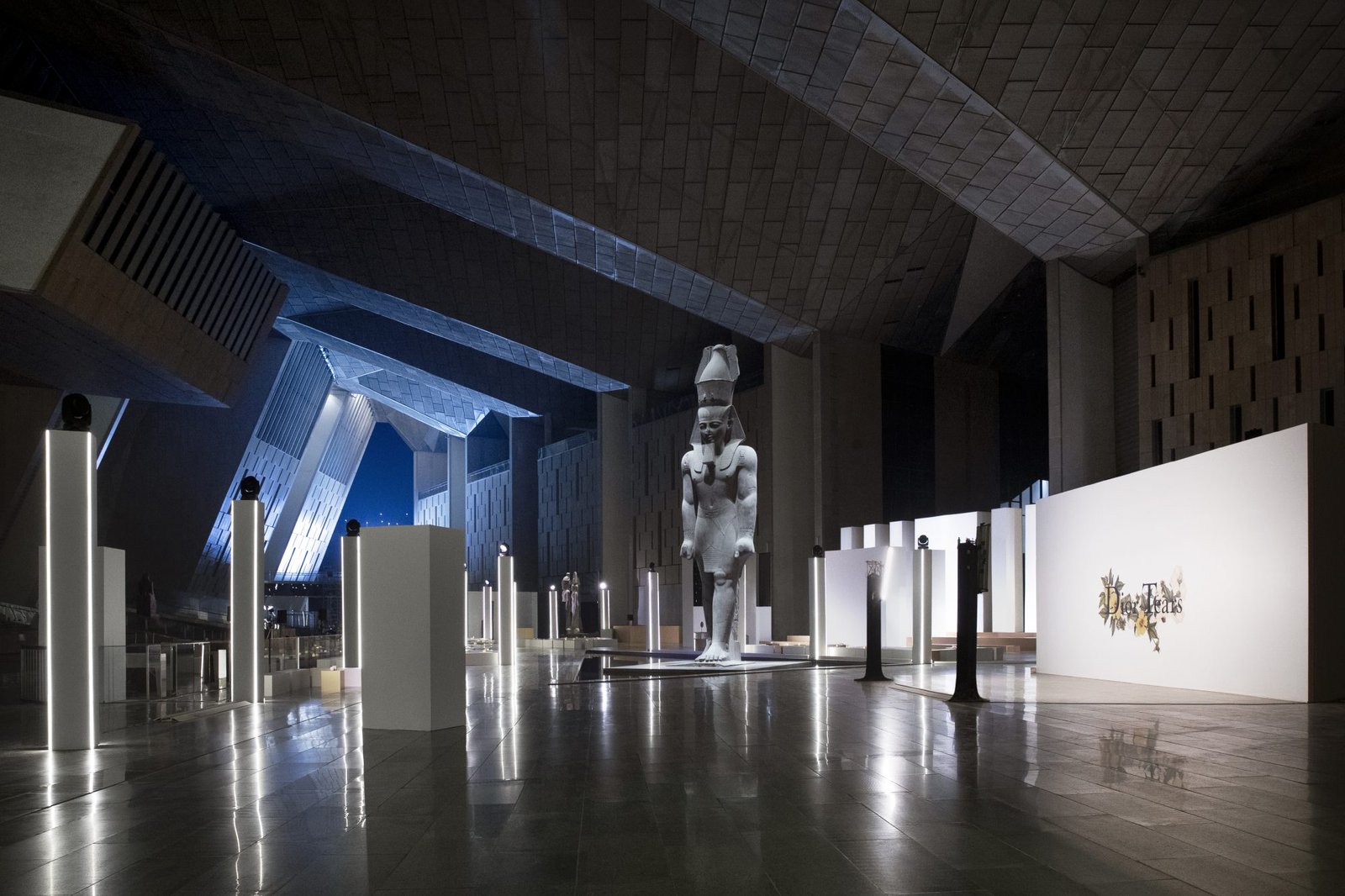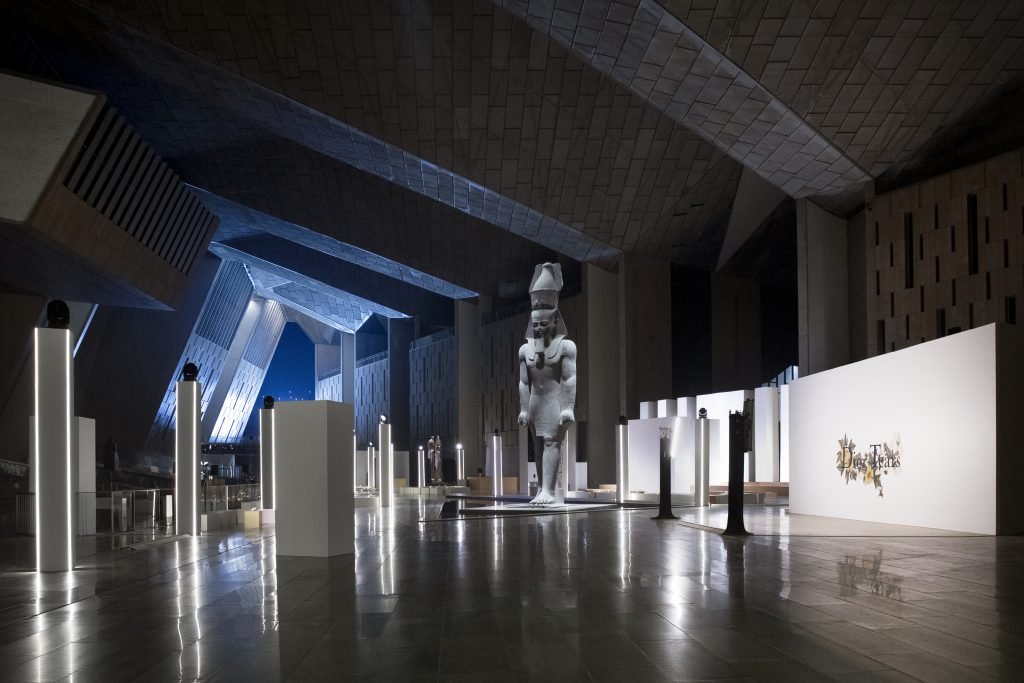 In short, extravagance is achieved with an easeful, pragmatic elegance. Like a stratification of history, clothes are layered textures, outerwear, and accessories swathe, with cocooning protection attained by all. In this living history, always in flux, movement, ease, and fluidity are key; from the purposeful technical jacquard transparencies that reveal rigorous underpinnings in tailoring and outerwear; to the new, crin-like wool demi-kilts – originating from the bias pleated skirt of a Dior archival dress from the fifties called 'Bonne Fortune' – that becomes at once a nod to this most ancient of men's garments and part of a new technical language as an over-garment. Bags and shoes unite, working with the carnage and the diamond codes in a mix of contemporary techniques and textures, from high-frequency neoprene paneling and injection molding to anodized metal finishes. At the same time, nothing negates the need for comfort and practicality: the ultimate luxuries