Director Morad Mostafa released the official poster for his third short film, Khadiga, in preparation for the fifth edition of the El Gouna Film Festival's short film competition, which will take place from 14 to 22 October 2021.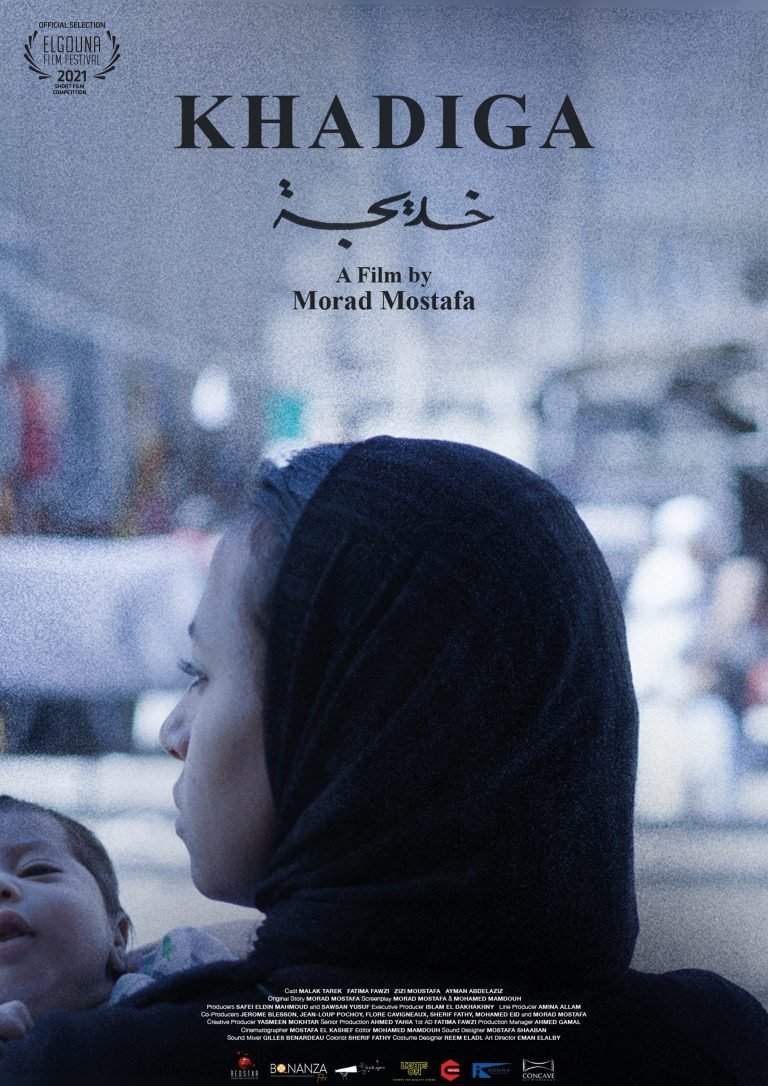 The film is about Khadiga, a young mother of 18 who lives alone with her baby after her husband left for work in a remote city. On an ordinary day, she makes her way through the hustle of Cairo streets to do some visits where she feels uncomfortable with the surroundings. And about the participation in the film.
"I am thrilled that El Gouna Film Festival chose the film in the competition. The film completes the idea of social pressure and is complementary to my previous films, Hennet Ward and What We Don't Know About Mariam.

The film is an end to a three films series, featuring three mothers of different ages, nationalities and social backgrounds, yet they all expereince violent social pressures.

I'm proud to be able to accomplish in a year and a half, following mothers of different ages, nationioalities, and social statues.

Said Mourad
The films don't particulily have a certain messge or try to solve anything. I only wanted to showcase reality, and raise questions.

Mourad continued.
Director Mourad Mostafa has deliberately chosen actors who have no previous experience to star in the film series so that the film looks as authentic as possible.
Khadiga is a French joint production with La Belle Affairs Productions, and the Italian company Lights On distributes the film, and it stars Malik Tariq.
The story is written by Morad Mustafa, while Muhammad Mamdouh joined Morad in writing the script and dialogue. Red Star and Sawsan Youssef produce the film, while French Jerome Blisson, Egyptian Sherif Fathy (The Cell), Mohamed Eid, Islam Dakhakhni co-produce.
D.O.P Mostafa El Kashef, Editing by Mohamed Mamdouh, costume design by Reem El-Adl, Art director by Iman Al-Elaby, sound design by Moustafa Shaaban, and mixing by for Galis Benardo.
About Morad Mostafa:
Morad is an Egyptian Filmmaker, born in 1988 in Cairo. He started his career in the film industry as an Assistant Director in various independent Films.
He Collaborated as an Executive Director in "Souad" feature film which was in the official selection in Cannes Film Festival 2020 and Berlinale 2021.
He wrote and directed two short films "Henet Ward" and "What we don't know about Mariam" both had their world premieres in "Clermont-Ferrand" and has been selected in other major festivals (BFI London – Palm Springs- Busan – Thessaloniki – Stockholm – Karlovy Vary – Valencia – Shanghai – Buenos Aires- Durban – Cairo ) and has won more than 30 international awards.