Don't you love it when a TV series provides more real-life drama than the drama intended on the show? We know we do!
With the start of Ramadan being the time where all artists brag about their series with the release of their first episode, the series "Kolo Bil Hob/All with Love" did the exact opposite, and it's obvious that kolo is NOT bil hob!
"Kolo Bil Hob" stars actor Zeina, Sabreen, Ahmed El Saadani, Bassem Samra, Youssef Othman, Samer El-Masry, and directed by Essam Abdel Hamid.
Let's be fair, the combination of actors doesn't make much sense, and it shows because the show already has 2 actors drop out and threatening to sue!
Actor Ahmed Al-Saadani shocked the audience by announcing his withdrawal from the series right after the first episode's screening.
Ahmed Al-Saadani also described Kolo Bil Hob as a "sham."
He confirmed that he submitted a formal complaint to Dr. Ashraf Zaki, against the production company, for violating the contract signed between them.
This was not the first time that Al-Saadani spoke about problems in the series. He had previously confirmed that he was upset, but he preferred not to withdraw in consideration of all the participants in the work.
And because it gets better, only a few hours later, he was joined by the actor Mustafa Darwish, who also announced his withdrawal from the same series.
Darwish confirmed that he would also file a case against the producing company of Kolo Bil Hob for breaching the terms of the contract.
But why are actors dropping like flies from the show?
According to Al-Masry Al-Youm, a source close to Ahmed Al-Saadani said that the first issue was about Zeina interferes in the editing. At the same time, producers promised Ahmed Al-Saadani to have his own poster, which, at the time, didn't happen.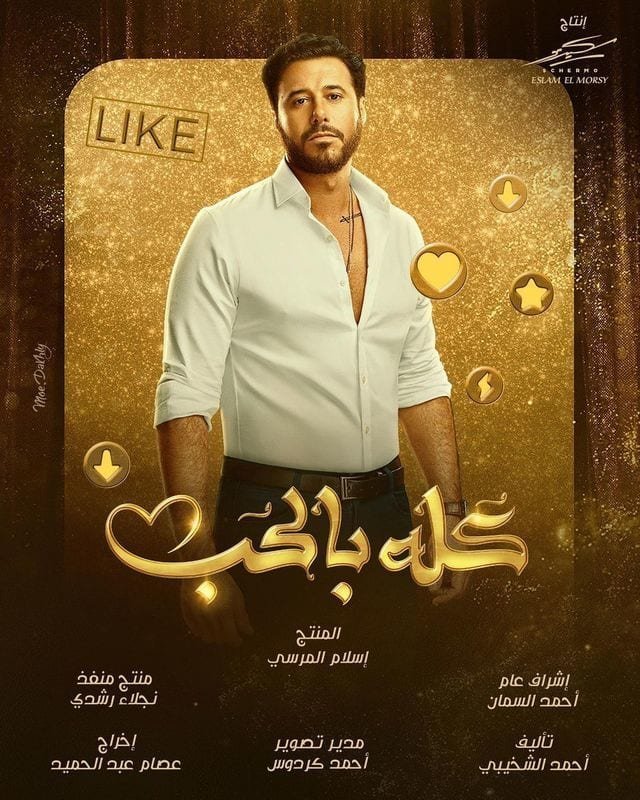 He did get his own poster after all, assuming that was really the issue.
But the probably confirmed reason they all left is that Zeina's name in the series intro is not mentioned, once or twice — ZEINA'S NAME IS MENTIONED THREE TIMES.
THREE!!!
What does Zeina think of the drama? In true dive fashion; she was present at the filming location and refused to communicate with anyone until an agreement with the producer was reached to resolve the crisis.
While we're not sure of how the contract agreement with the actors went, it's not the first time that we hear an actor's heavy involvement with the production of their series.
Yes, having her name in the intro three times, and micromanagement might be a bit too excessive, but it's definitely not the first time we hear of this.
Anyway, what are your thoughts and who's side or you on? Do you think they have a point, or its made an issue just because Zeina is a younger female actor?