It was a magical evening at the foot of Cairo's Great Pyramid at Giza. In a dazzling performance in front of an enthusiastic audience, world-class violinist Daisy Jopling and Egyptian stars Hany Adel and Noha Fekry created a powerful fusion of Western and Middle Eastern music.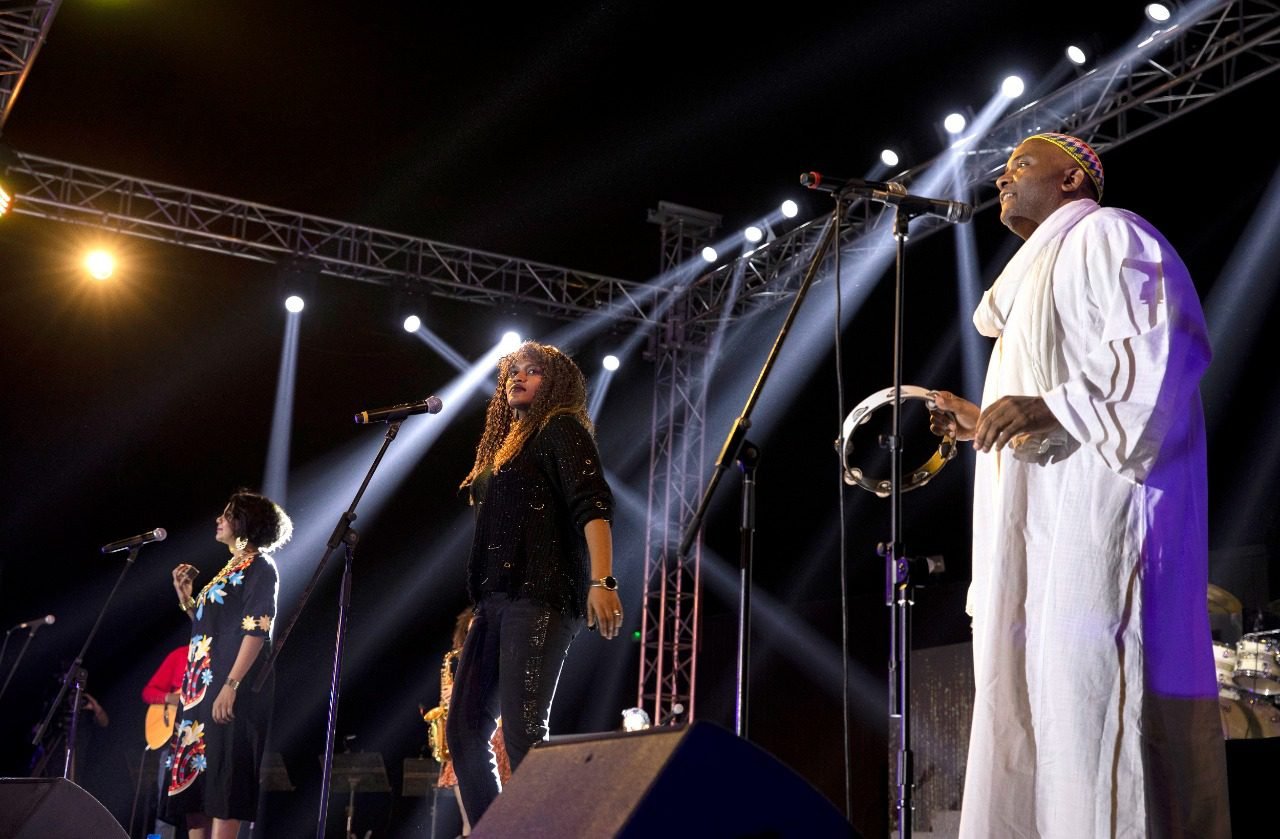 Friday's concert, Irradiance at the Pyramids, was a memorable and beautiful experience that left no one untouched. The concert was opened by a band of African and Egyptian musicians from the AfriCairo Collective, brought together by the concert's Musical Director, Ahmed Omar. The famous Egyptian rock band Wust El Balad closed it by performing some of their most popular tracks. The main act ended with a beautiful rendition of the Egyptian composer and conductor Omar Khairat's song Feha haga helwa where Daisy Jopling was joined by 16-years-old singer Mariam Magdy and a young chorus from the Children's Arts Program Harakat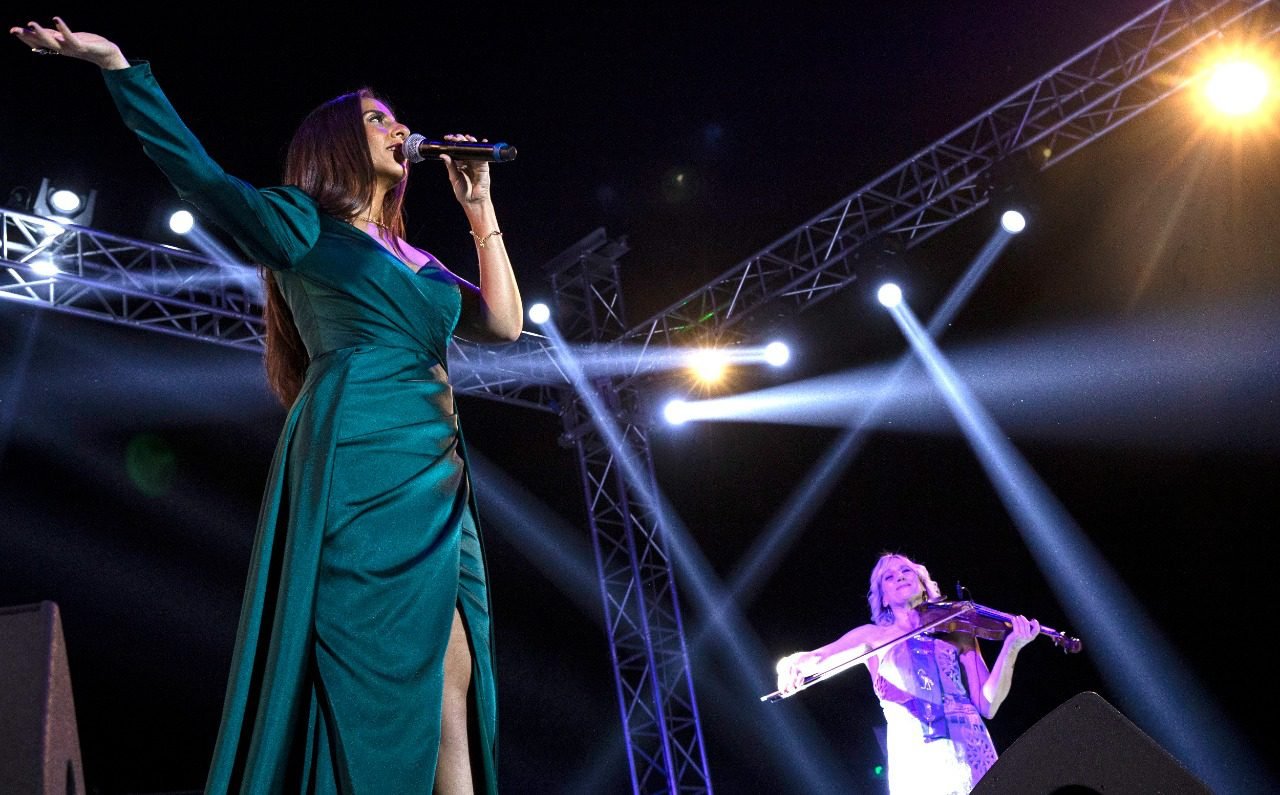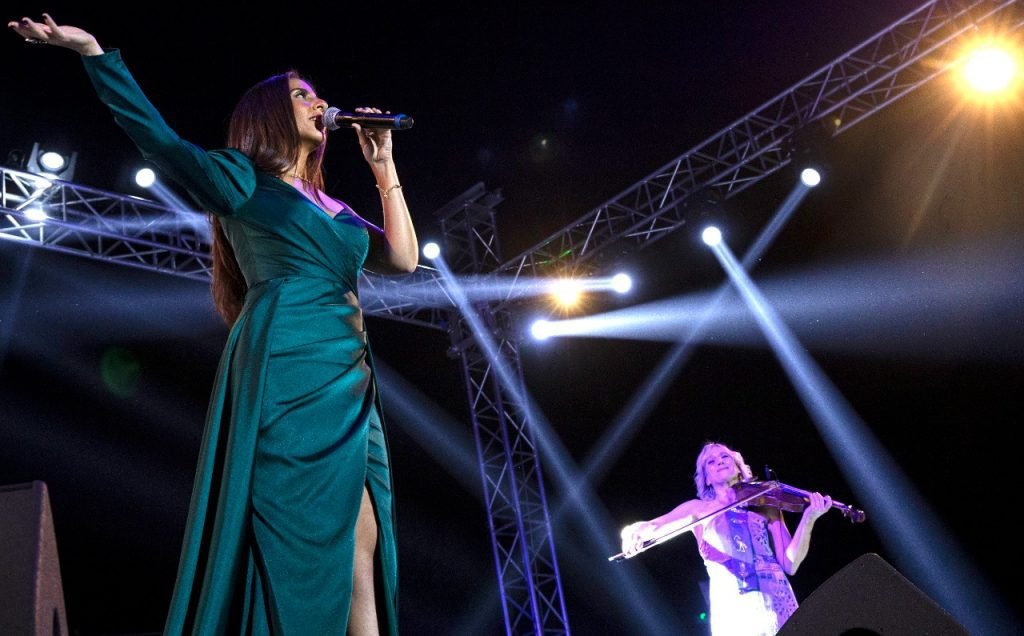 "I am having an amazing time, I feel invigorated by being here playing with these musicians, and I would like to make more music with them in the future!" – Daisy Jopling.
You now have the opportunity to see this magnificent show yourself!

This special evening is made available digitally, allowing audiences around the globe to participate on 6 November 2022. There will be two showings only, catering to different time zones. Tickets are available here.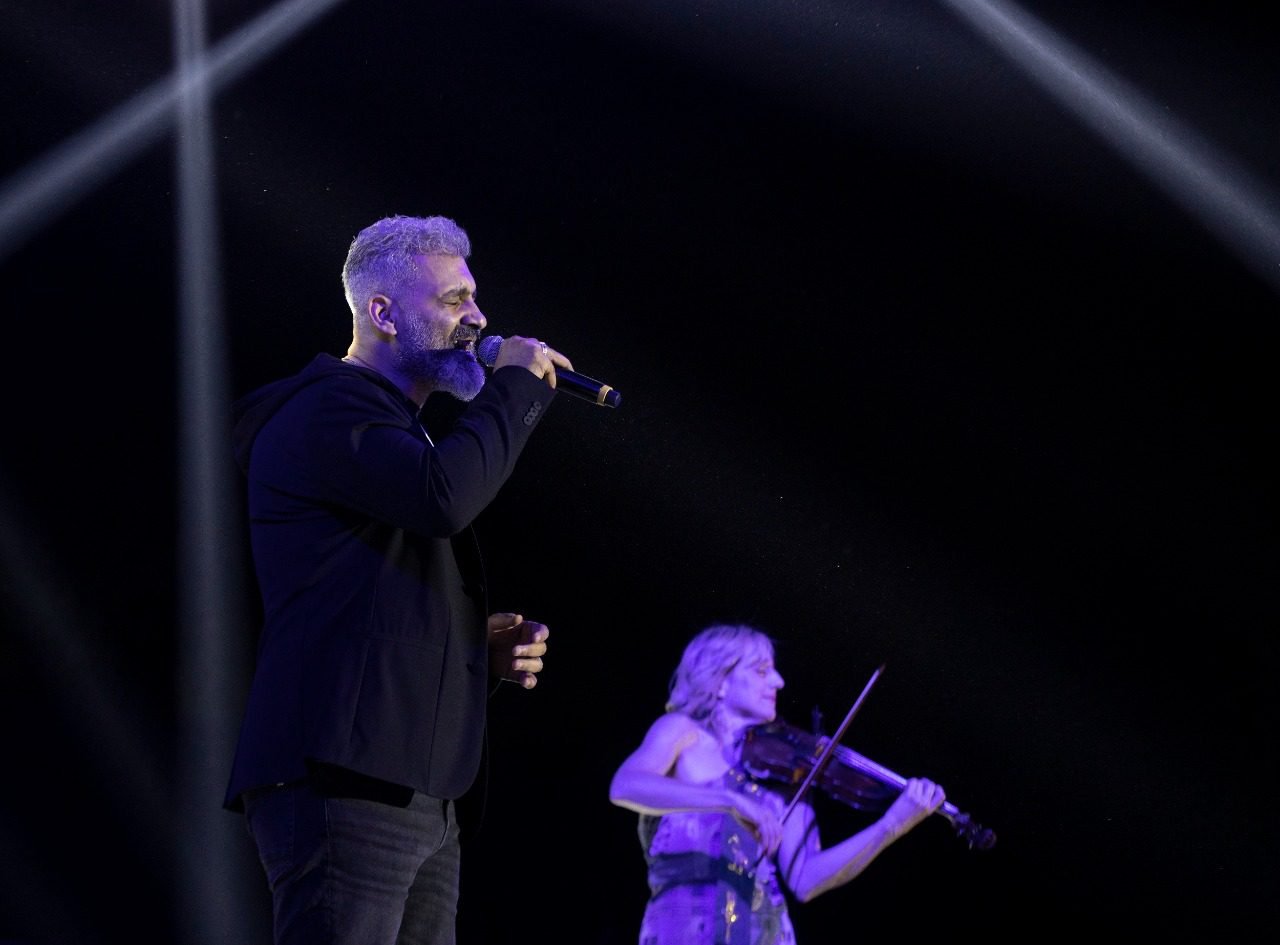 The concert was also an opportunity for refugees engaged in music, film, and event production to work alongside Egyptian professionals as part of a project by UNHCR, the UN Refugee Agency, and IEFTA that aims to facilitate their access to the creative sector of the Egyptian job market.
"It was a challenge to arrange the music for this event, with so many different influences, Eritrean, Egyptian, and Western classical music. What I did was to make Daisy's music fit together with oriental music." – Ahmed Omar.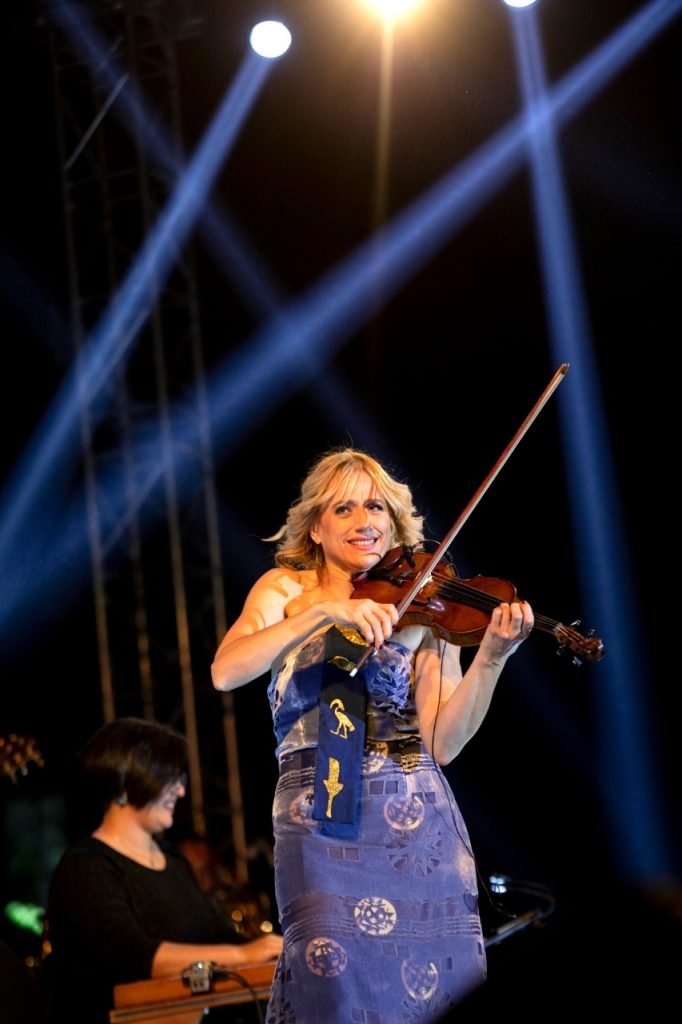 Two of Hany Adel's songs were specially arranged for this event. "The arrangement of my songs was perfect! It was the first time I sang them solo on stage, and Daisy and her talented band brought a very good sound to them." – Hany Adel.
Inspired by Daisy's energy and seeing how her dreams became a reality, Noha Fekry, playing with these musicians for the first time, performed the song A Thousand Voices. "I'm really honored to be playing in this venue because the pyramids mean so much in our history. I'm not here alone; so many ancestors have been here before me." – Noha Fekry.
Irradiance is produced by Red Amber Events in partnership with Daisy Jopling's World on A String and takes place at the spectacular location, the Kundalini Grand Pyramids.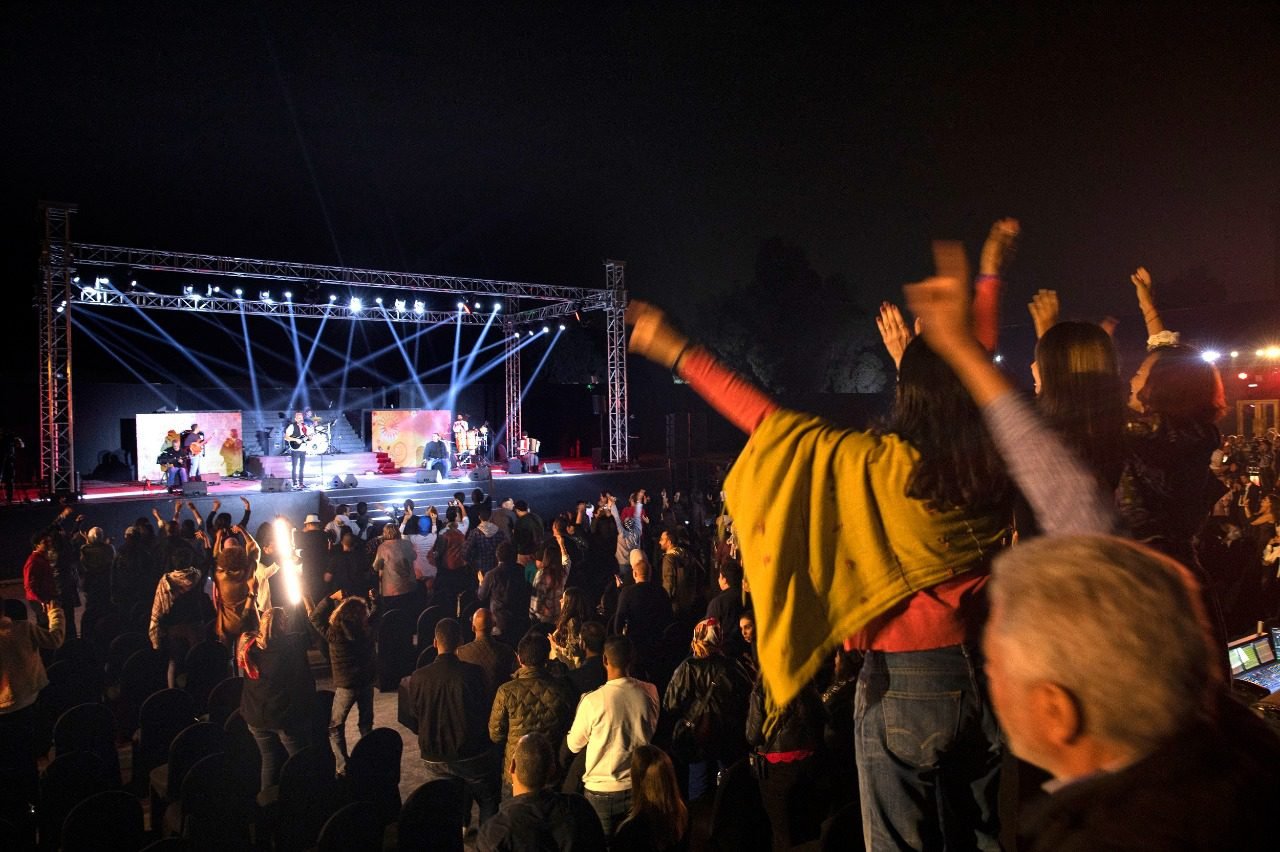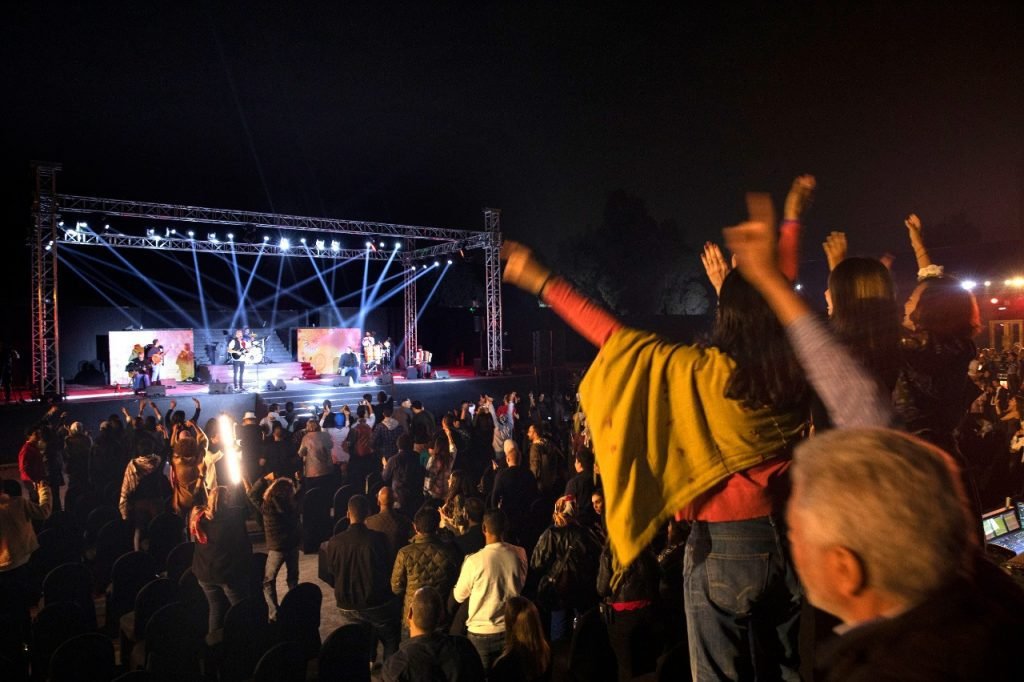 The artists
Daisy Jopling is an internationally renowned violinist and composer who has played at world-class events since the age of 14. She has toured globally with her Daisy Jopling Band and with the creative string trio Trilogy, recorded major albums, collaborated with superstars worldwide, and composed music for various ensembles performed in major concert halls throughout the world.
Hany Adel is a legendary Egyptian guitarist, vocalist, and screen actor. He has played in live performances since 1999 and is the lead singer and guitarist of the rock band Wust El Balad. He is well known and admired for his incredible musical styles, varying from folk to jazz, blues to reggae, rock to rap, and Nubian to Spanish. This astonishing versatility makes for exciting listening and has given him a solid fan base among music lovers of all kinds.
Wust El Balad is one of the most popular rock bands in Egypt and the whole Arabic-speaking world. The band consists of eight talented men with different musical backgrounds who perform a blend of sounds, giving traditional Arabic music a modern and Western twist.
Noha Fekry is a singer, songwriter, and an established figure in the Egyptian jazz scene. She sang with the Riff Band from 2008-2016 before forming her jazz group and Janan, a pop/rock band. In her performances, she interprets Arabic and traditional tunes into the language of jazz. She performs regularly in Egypt and the Middle East, collaborating with musicians who inspire her.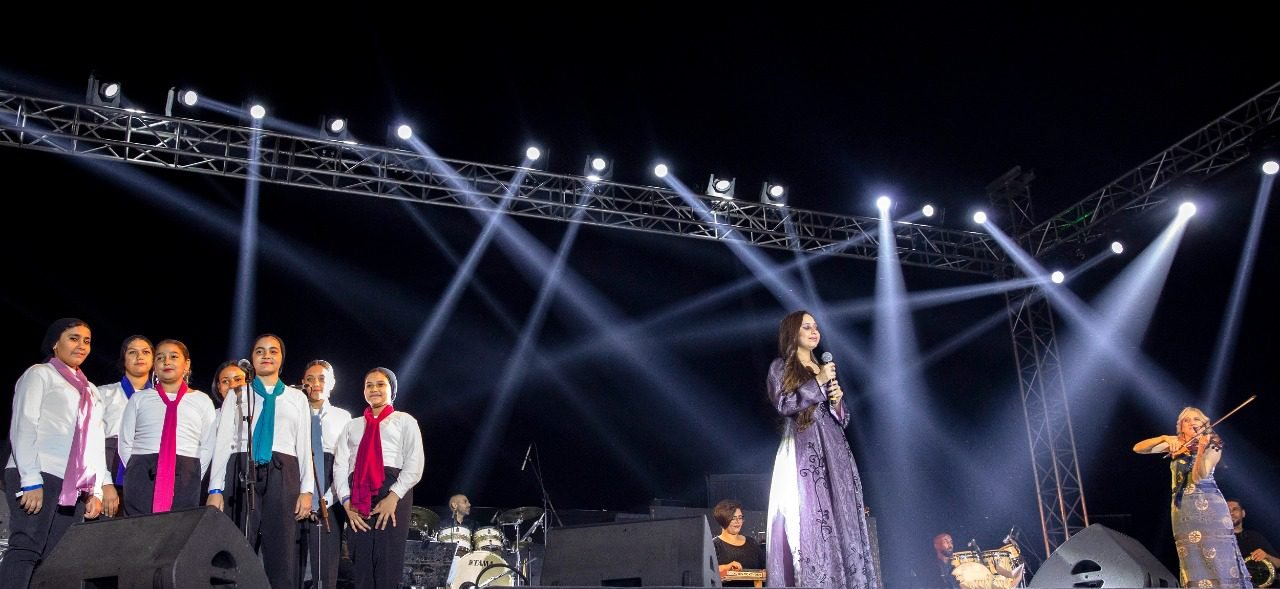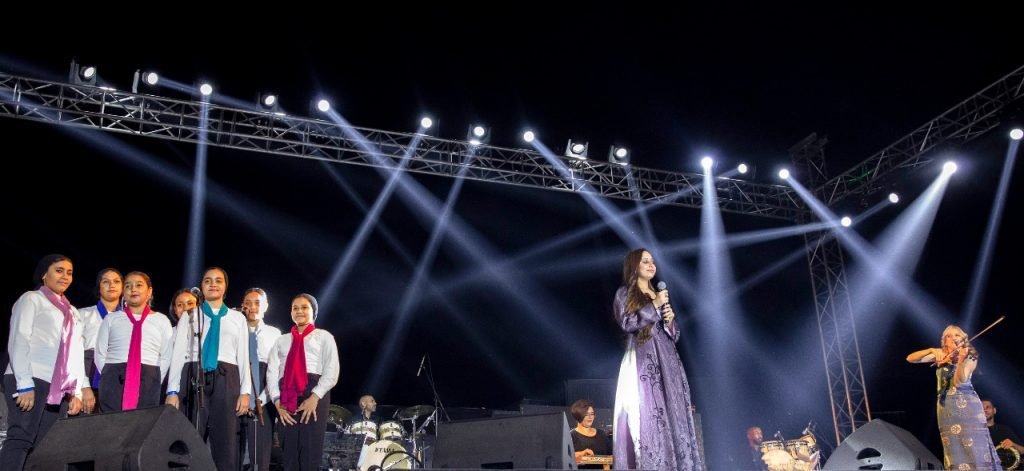 The AfriCairo Collective is for this concert, presenting a group of seven talented musicians from Egypt and other African countries, including refugees, who will treat us to vibrant ethnic sounds. The Collective was founded by Ahmed Omar, the Musical Director of the concert at the Pyramids.