Within the framework of the collaboration between the Alexandria Short Film Festival and MEDFEST Egypt, actor/doctor Mina El Naggar attended a number of film screenings, followed by a panel discussion. During the panel discussion, Mina El Naggar presented two short films, First and AMA, to discuss the relationship between health and films. The Alexandria Short Film Festival takes place from 16 to 21 February 2023.
The panel discussion was moderated by Dr. Shahenda Khalil, a specialist psychiatrist, and psychotherapist who received her master's degree in psychiatry from the Faculty of Medicine, Alexandria University. During the panel discussion, Mina El Naggar shed light on the idea of self and societal acceptance, the use of social media platforms that may turn into psychological pressure on a person, and the public's awareness of that.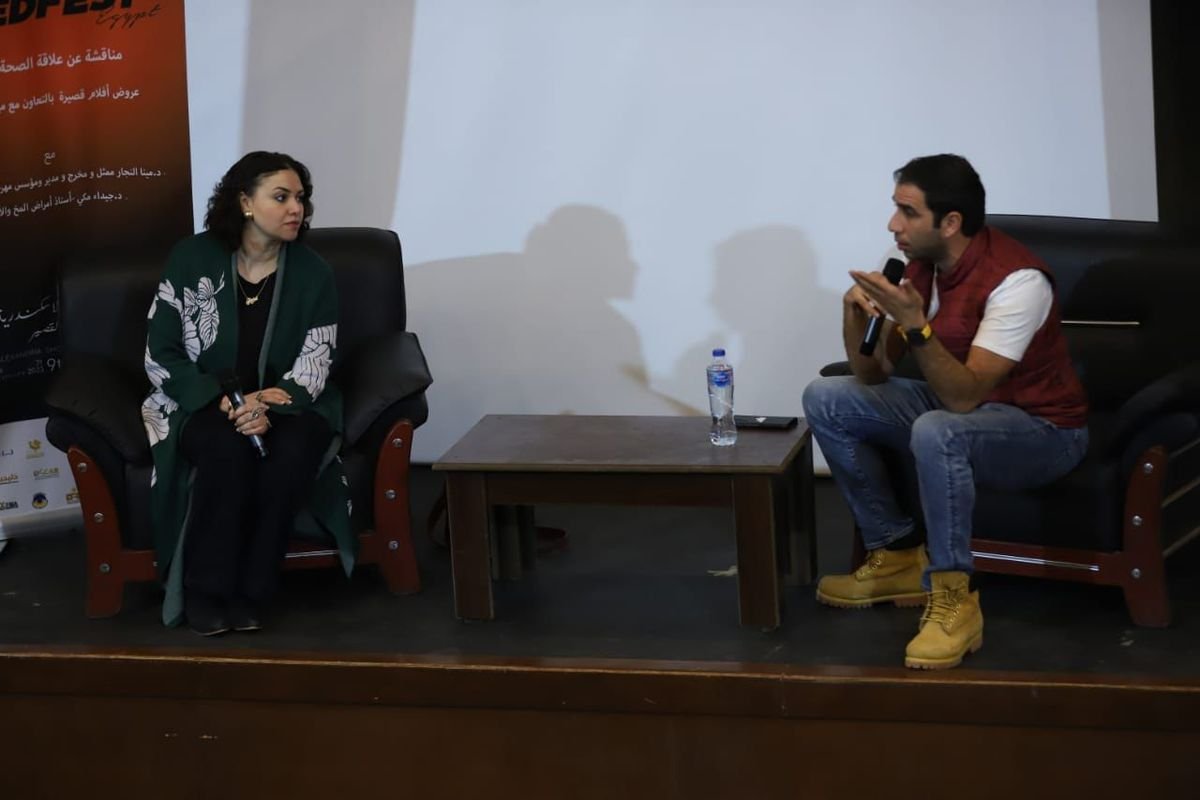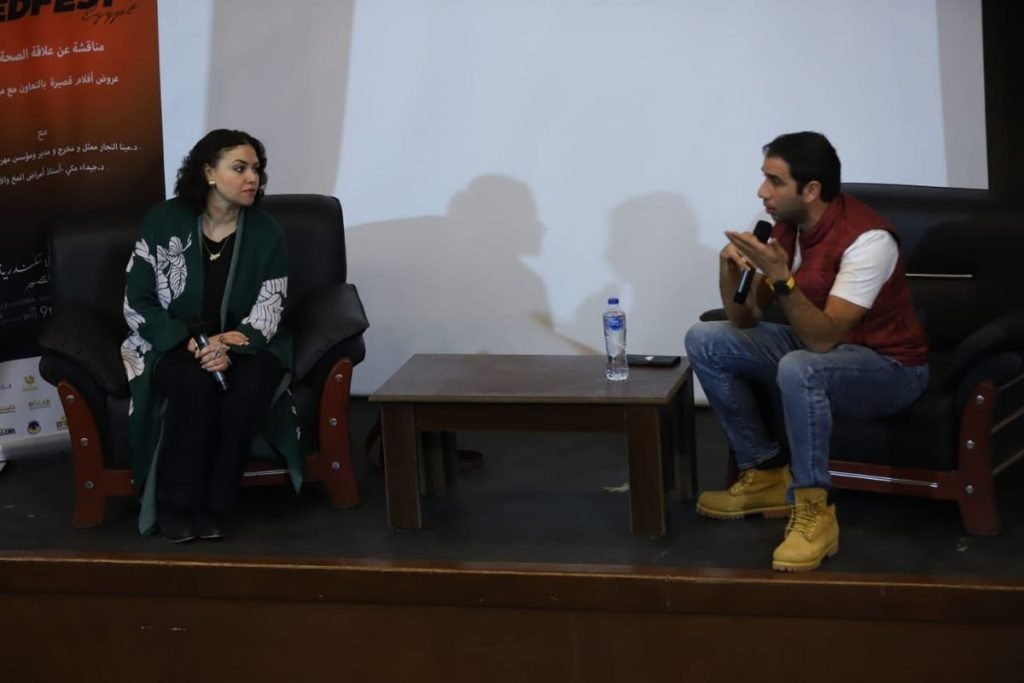 The Alexandria Short Film Festival is established by the Art Circle Association in Alexandria. The festival is held annually, and its first session was in 2015 to provide a suitable atmosphere for the exchange of experiences between filmmakers from all over the world and to provide the opportunity for short filmmakers to present their films, whether narrative, documentary, or animation in front of the audience, with the aim of developing short cinema.
Dr. Mina El Naggar is the Founder and Managing Director of MEDFEST Egypt, a touring international short film forum that explores the human condition from a well-being and health perspective. It is the first of its kind in the MENA region. Founded in 2017, MEDFEST Egypt is bridging the gap between films, medicine and Art.
On the other hand, Mina is an award-winning filmmaker and an actor with numerous roles in TV and film, including Rivo, The Brotherhood 2, Gabal Al Halal, and Eza'et Hobb. Additionally, Mina El Naggar has a passion for mountaineering and traveling around the world, as he traveled to more than 60 different countries and climbed 20 mountain peaks, including three of the seven highest peaks in the world.