After two years, Egypt recovered a part of a sarcophagus that was stolen and illegally smuggled from Italy. This comes after Egypt recovering 195 artefacts and 21,660 coins that were illegally smuggled to Italy in 2018.
Egypt's Ambassador to Italy Hisham Badr obtained the artefact on Thursday on the headquarters of the anti-cultural property unit of the Italian gendarmerie "Carabinieri", and it will quickly be returned again to its homeland.
Supervisor General of Antiquities Repatriation Department, Shaaban Abdel-Gawad mentioned that the piece has been seized by the related safety authorities within the Cagliari area in Italy in 2018.
Soon afterwards, the piece was seized by the Italian authorities, all mandatory measures have been taken between the ministry of tourism and antiquities and the worldwide cooperation workplace on the Egyptian legal professional normal's workplace.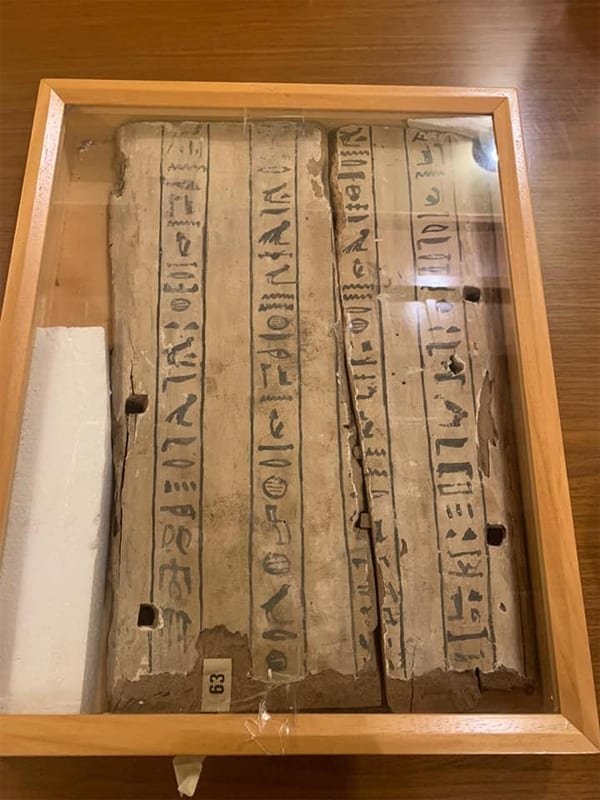 A request for authorised help was then despatched to the Italian authorities.
The recovered piece is a part of a wooden coffin lid. It seems to be the centre a part of the physique of a coffin coated with a layer of plaster. It is adorned with 4 bands of hieroglyphic writing with black ink courting again to the 'Late Period'.