Egypt's '112' hotline to become the country's first-ever single emergency hotline to replace the many emergency helplines that now exist.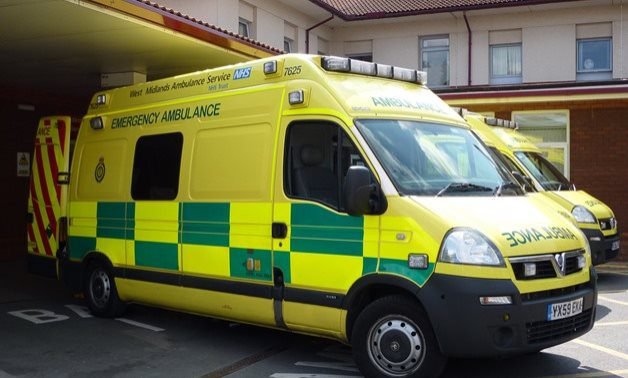 If you have ever been to the United States or enjoy watching American movies, you are undoubtedly familiar with the emergency hotline 911. However, until recently, Egypt did not have a unified helpline.
Similar to the 911 emergency hotline in the US, the 112 network's objective is to quickly respond to emergency calls across the country, according to the Minister of Health Khaled Abdel Ghaffar on 31 October 2022.
What you need to know about the 112 emergency number
The hotline will offer police, ambulance, and other rescue and support services.
You can call the number in case of emergencies, such as a car accident, home fire, serious medical emergency, or security concern.
The network aims to connect control centers to emergency responders and vital installations such as electricity, water, gas, internet services, and GPS.
The center is operated in two shifts around the clock.
The service should be available in each of the 27 governorates of the country.
The center is considered one of the Middle East's largest and most advanced systems. Its network covers six governorates already, including Port Said, Ismailia, Suez, Luxor, Aswan, and South Sinai, where the 27th session of the UN Conference on Climate Change (COP27) is scheduled to take place from November 6–18 at Sharm El-Sheikh on the Red Sea.
Emergency calls will be routed to the appropriate authorities and tracked by the network's primary control center. The network offers secure communication services to 2,187 sites split into nine provinces, with 537 locations will cover Greater Cairo, including 78 sites that will cover New Cairo.
A 31,300 km fiber optic network nationwide connects the network; in addition, an optical transport network (OTN) technology was introduced as a messaging system that provides super-capable data transmission capacities/speeds at a total financial cost of 1 billion dollars as per the Egyptian Presidency.
It's important to mention that all of Egypt's civil mobile phone networks and the national network in the New Administrative Capital have been connected to the network's fiber optic cables using what is known as a "front haul" system to minimize cost and land use.