PUBG MOBILE is preparing to launch the region's first digital mini-series titled CREW UNKNOWN.
The comedy series was created and filmed in the region to entertain the gaming community in the Middle East during the hot summer months.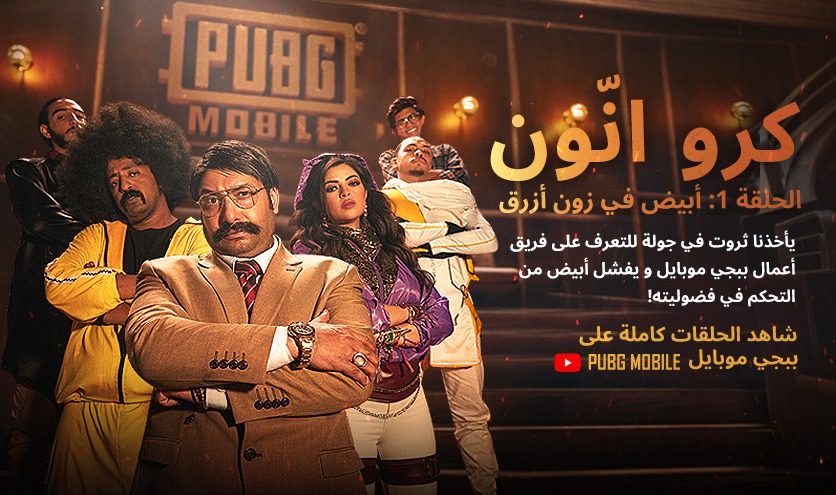 The hilarious mini-series will follow the journey of Crew Unknown, the development team responsible for developing PUBG Mobile and making it the most popular mobile game in the world.
The five-part series will be broadcast in-game and via the PUBG MOBILE MENA YouTube channel, and the first episode will air live on August 20.
Crew Unknown was filmed entirely in Egypt and directed by Moataz El Tony, Santiago Arbelaez, and Pablo Rivera.
The series includes the appearance of a very special guest, the famous actor Mohamed Henedy, and the most prominent comedians from Egypt and Saudi Arabia, including Mohamed Tharwat, Mirna Jamil, and Utaka.
The short series is the first-ever digital series created for fans of electronic games in the Middle East and was filmed as part of the summer season of entertainment and PUBG Mobile game activities.
PUBG Mobile is available to download for free on the App Store and Google Play Store.