Narrative PR Summit, Egypt's first international public relations forum, held a press conference announcing the intricate details of this year's round, "Narrative PR Summit 2023." Titled "Egypt forever forward," the summit will take place in the magnificent Soma Bay, Red Sea, in September 2023, featuring an exceptional group of local and global speakers. The groundbreaking event is under the auspicious of the Ministry of Tourism and Antiquities and the Egyptian Tourism Authority.
The press conference witnessed announcing the members of the Narrative PR Summit 2023's Board of Directors, which is chaired by the businessman and former Minister of Transport, Mohamed Mansour. The board's members include Mrs. Rawya Mansour – Chairwoman of RAMSCO Construction & Eco-Villages, Mohamed Sultan – CIB Chief Operating Officer, Ibrahim El Messiri – CEO of Abu Soma Touristic Development Company, Ahmed Ebeid – Founder & Managing Director of RMC, Hesham Gadallah – Chairman and CEO of Orascom Pyramids, Amy Mowafi – Co-Founder and CEO of MO4 Network, and Mai Salama – co-founder of Creative Industry Summit.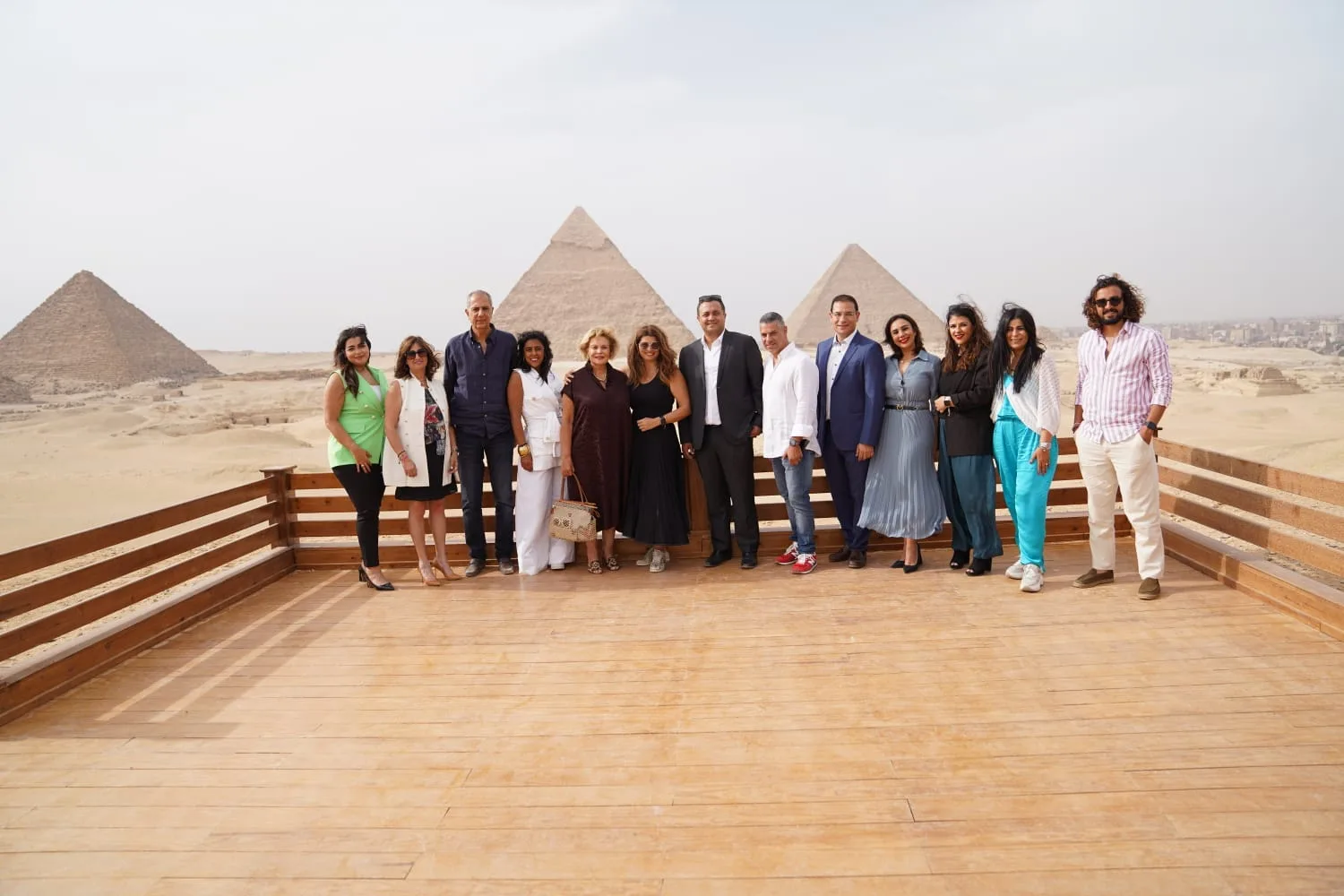 Furthermore, a significant number of the summit's esteemed local and international speakers were declared, including Sir Ben Elliot, an international businessman, tourism and investment expert, and Founder of Quintessentially, Steve Shepperson-Smith, President-Elect of the Chartered Institute of Public Relations (CIPR) and a top senior executive at Vodafone, Dr. Ashraf Salman – Chairman of United Media Services and former Minister of Investment, Dr. Khaled Al-Anani, former Minister of Tourism and Antiquities and candidate for the position of Director General of (UNESCO), Eng. Ahmed El Sewedy – President and CEO, ELSEWEDY ELECTRIC (EE), Azza Fahmy, the international jewelry designer, Dr. Zahi Hawass, the renowned Egyptologist and former Minister of State for Antiquities Affairs, along with Mohamed Diab, the Egyptian director residing in the United States and the director of the famous Marvel series Moon Knight.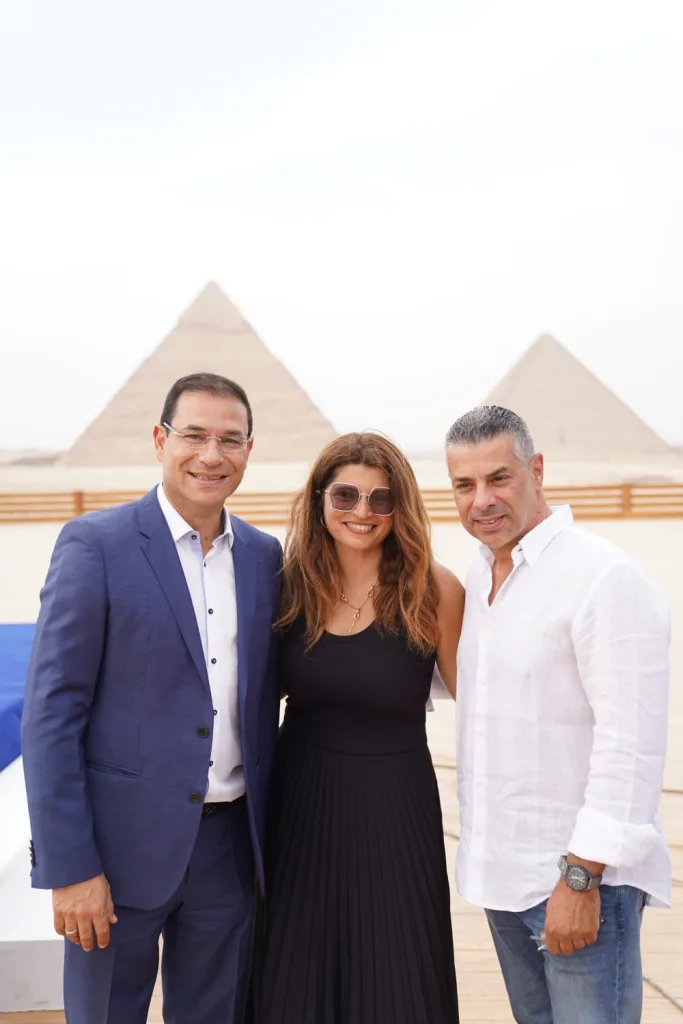 "I am proud to announce the return of the Summit on the ground, once again, to bring together the most prominent leaders and decision makers from investors, businessmen and tourism experts. For a whole day in one of Egypt's most alluring coastal spots on the Red Sea; Soma Bay, the summit's esteemed guests will share ideas and futuristic vision. Subsidizing the private sector's role, we serve our mission to boost Egypt's image in the international world, promote it as a global touristic destination, as well as thriving with the Egyptian investment sector,"

Stated Lamia Kamel, Founder of the Narrative PR Summit and the Managing Director of CC Plus, a full-fledged multi-disciplinary communications and PR firm, and the former Assistant Minister of Tourism and Antiquities for Promotion.
"I was honored to launch the Narrative PR Summit for the first time in October 2016 to become an annual event that gathers distinguished leaders and experts in various sectors. We successfully reshaped the concept of public relations, emphasizing its vital role in tackling the important and critical concerns of the state. In addition, it serves as a bridge between the private sector and the state, leading to valuable partnerships. Following the summit's entrenched impact throughout the recent years, the Narrative PR Summit's Board of Directors was formed,"

She added.
"My previous experience in the tourism sector as the Assistant Minister of Tourism and Antiquities for Promotion has contributed greatly to my vision. We worked on developing a strategy to rebrand Egypt's image and spread a positive message, as well as promoting tourism by offering comprehensive touristic experience. Pursuing the same path while working in the private sector, I strive to highlight the true meaning of PR. With this exceptional gathering, we can make a substantial difference in all areas,"

Kamel further explains.
"The Narrative PR Summit contributes to conveying Egypt's positive image to the world, attracting esteemed businessmen, investors and tourists to visit Egypt and experience its unique culture. This comes in line with hosting Cop 27, which subsidized Egypt's position globally, highlighted its investments, environmental projects and eco-tourism ventures. I proudly observed this during my participation in the conference introducing RAMSCO for Eco-Villages with zero waste,"

States Mrs. Rawya Mansour, Founder and Chairwoman of RAMSCO Construction & Eco-Villages (Egypt), and Oasis Company (Monaco).
"I believe that all sectors ought to launch similar diverse initiatives to support our national goals, reinforce tourism, and entice more investments to our country,"

Mansour added.
"We are excited to have Narrative PR Summit implemented in Soma Bay, overcoming the biggest challenge that faces any event, which is choosing the perfect venue and time. This remarkable summit coincides with local and global difficulties to emphasize the prominent role of private sector in fortifying the economy and investment,"

Ibrahim El Messiri, CEO of Abu Soma Touristic Development Company.
During their speech, the other acclaimed members of the Narrative PR Summit 2023's Board of Directors commended the forum's endeavors to deliver one voice and one view of modern developed Egypt. This outstanding event enables prominent participants to unleash their innovative ideas and establish cooperative strategies, while underscoring the past and future achievements realized by Egypt through cultivating partnership between private and public sectors. Launching the Summit at this pivotal moment in time, which coincides with the state's vigorous efforts to conquer hardships and challenges, it will send a strong message to the world. It emphasizes that Egypt is a leading state that competently overcome challenges and proceed with the development strategy thanks to its numerous promising and innovative minds, reflecting an honorable image worthy of Egypt's status.