Are you ready to embark on an exciting journey into the world of retail? Look no further than RiseUp Retail & Bazarna Summer Expo, a groundbreaking joint event happening at District 5 on the 9th & 10th of June. This event aims to empower the retail industry by showcasing 250+ local talents, offering matchmaking opportunities, and hosting talks and workshops by some of the region's most beloved brands.
RiseUp Retail: A Laser-Focused Summit for the Retail Industry
RiseUp, the visionary company in Egypt with a mission to connect startups to relevant resources worldwide, is launching the first-of-many series of industry-focused summits. RiseUp Retail, a summit dedicated to the fine details and needs of the retail industry, will take place on the 9th & 10th of June. With a decade of experience and success, RiseUp is known for its annual RiseUp Summit, which has become a renowned catalyst for entrepreneurship in the region.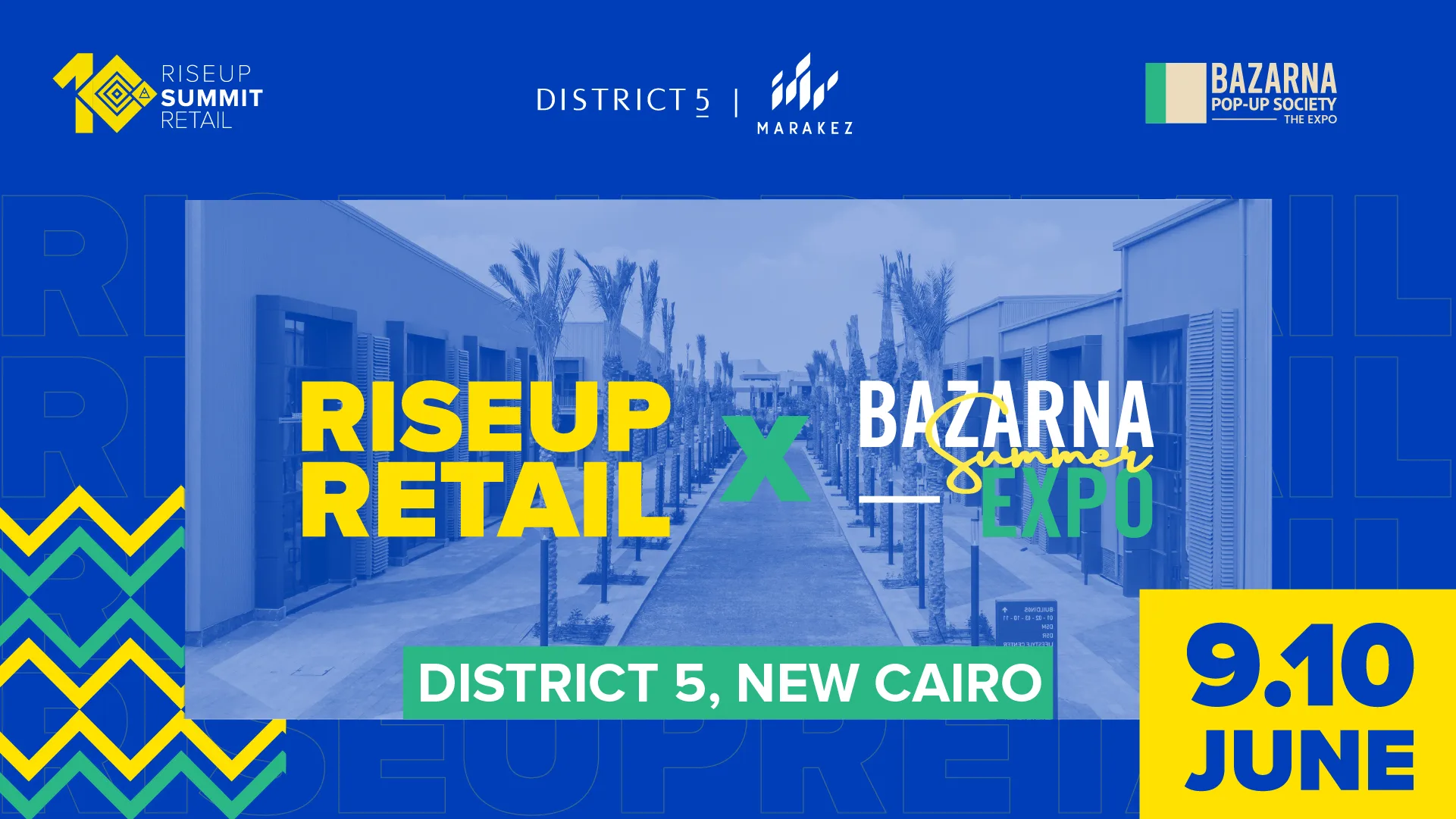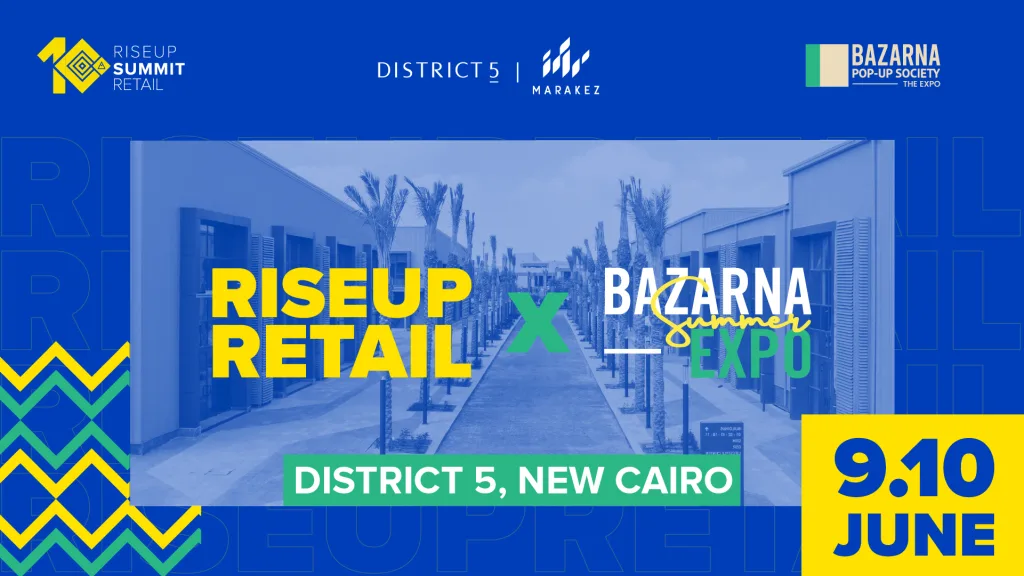 Powered by Marakez and Joined by Bazarna Summer Expo
Marakez, the development company behind the multipurpose business hub, District 5, is proud to power the RiseUp Retail Summit. District 5 has been a frequent host of similar events over the past year, making it an ideal location for this exciting joint event. Alongside the summit, Bazarna Summer Expo, organized by Bazarna Pop Up Society, will take place—a shopping extravaganza and the largest shopping expo in Cairo!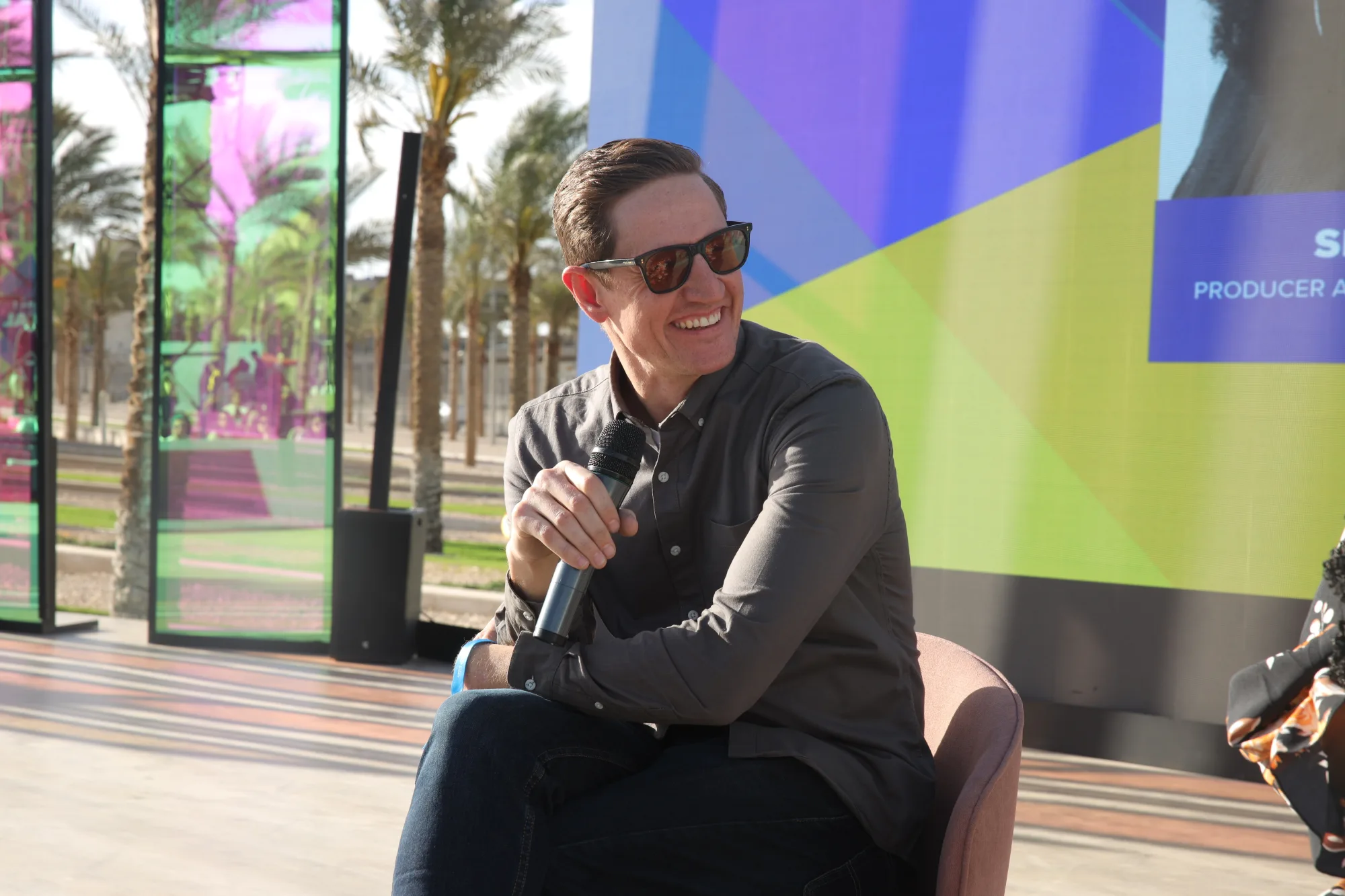 Features That Will Take the Retail Industry by Storm
RiseUp Retail & Bazarna Summer Expo are planning to revolutionize the retail industry with a range of groundbreaking features. Let's take a closer look at what you can expect:
1. Talks, Panels & Fireside Chats by Renowned Brands and Speakers
Get inspired by industry leaders! The event will feature talks, panels, and fireside chats by some of the most renowned brands in the region, including In Your Shoe, Palma, and 2oolameme. Moreover, esteemed speakers from world-class companies such as TikTok, Amazon, and Unilever will share their insights and expertise.
2. Workshops for Skill Enhancement
Expand your knowledge and acquire valuable skills through workshops running throughout the weekend. These workshops will cover various aspects of the retail industry, providing attendees with actionable takeaways and practical tips to enhance their businesses.
3. Bazarna Summer Expo: The Ultimate Shopping Opportunity
Don't miss the chance to explore the Bazarna Summer Expo, where you'll find an array of products from local retailers. It's the perfect opportunity to support and shop from the region's talented entrepreneurs. Discover unique items, engage with passionate sellers, and experience the vibrant atmosphere of the expo.
4. RiseUp's Exclusive Matchmaking Feature
Exhibitors at RiseUp Retail & Bazarna Summer Expo have access to an exclusive matchmaking feature designed to enhance their business prospects. Here's what's included:
Talent Matchmaking: Connect with the region's top talent for potential hiring opportunities.
Mentor Matchmaking: Receive guidance and valuable advice from industry experts.
Investor Matchmaking: Pitch your brand to potential investors and secure funding for growth.
B2B Matchmaking: Connect with partners, suppliers, e-commerce providers, delivery couriers, wholesalers, and more through this unique RiseUp Retail feature.
Thinking of Exhibiting? Apply Now!
If you believe that your business could benefit from exhibiting at this summit, RiseUp has opened applications for last-minute slots. Don't miss this chance to showcase your brand and connect with industry professionals. Apply now by visiting: https://form.typeform.com/to/gBlD93mO https://form.typeform.com/to/gBlD93mO 
To come watch the future of retail get built live, book your tickets now at: http://bit.ly/3ZjAdFh.
If you'd only like to shop at the Bazarna Summer Expo, entry is completely free.