October marks breast cancer awareness month, where many individuals and organizations spend efforts to raise awareness and show their support and solidarity with breast cancer survivors and fighters.
In light of this, several celebrities and artists posted mysterious personal photos that included a hand movement with a butterfly symbol, accompanied by the hashtag #Behind_her_a_story. They asked their followers to tell their stories. 
Many Egyptian celebrities participated in the awareness campaign, including Elham Shaheen, Radwa El-Sherbiny, Hisham Maged, Ahmed Amin, Hisham Kharma, Engy Wejdan, Ramy Ashour, Basma Bousil, Engy El-Mokadam, Dina El-Najjar, Farida Tamraz, and other artists. And celebrities.
As pictures and posts started to go viral, the audience started wondering about the meaning of that symbol and what stories the celebrities would like to hear.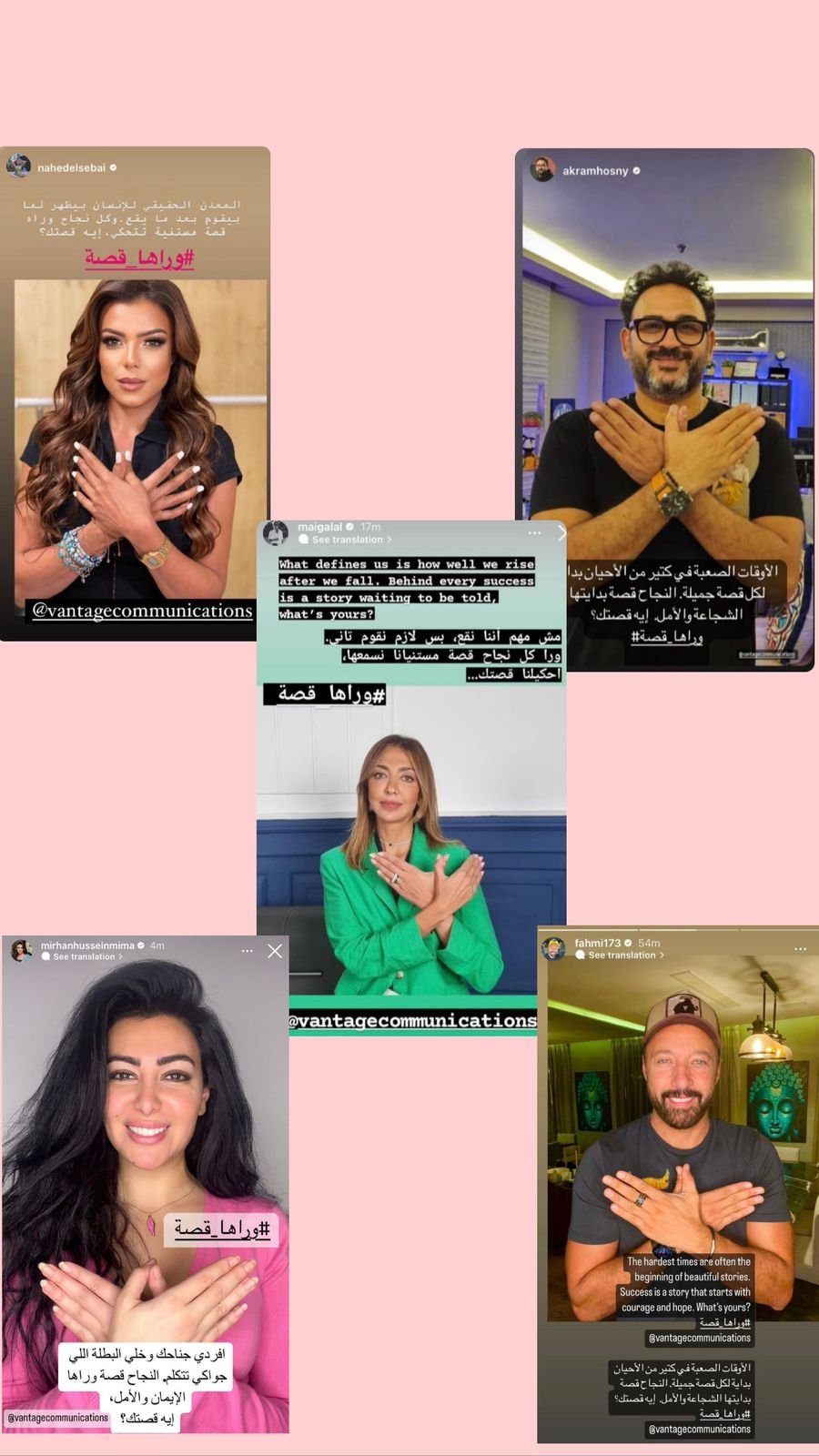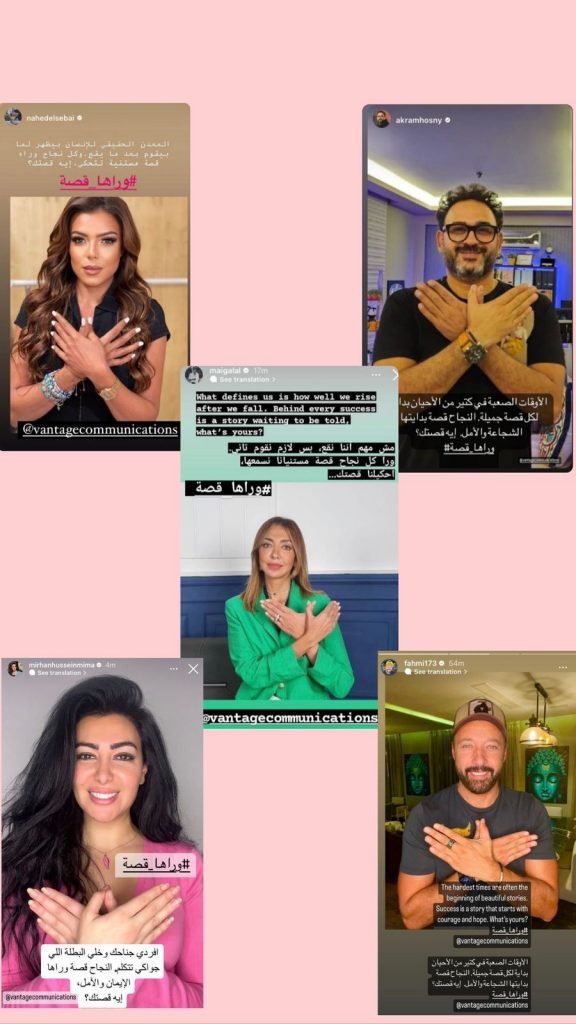 Two days later, the curtain was revealed, and the campaign's information came to light. Behind Her, A Story is a campaign that Baheya Foundation launched in cooperation with Novartis Egypt. It aims to encourage breast cancer heroes to tell their stories and inform people about the different challenges they face to raise awareness of this disease.
The hand movement symbolizes the butterfly, which expresses the concepts of rebirth, hope, and courage, reflecting the spirit of solidarity and support for those affected by breast cancer.
Following the unveiling of the campaign, many celebrities shared their photos using the customized frame for the #Behind_her_A_Story movement, characterized by its pink color that is famously used as a symbol for breast cancer globally. 
Later on, many social media influencers began publishing and sharing videos to tell inspiring stories about breast cancer and those who fight with determination and hope. Among them are Ghada Salah, a breast cancer survivor who published a book about her journey with cancer, and Maha Nour, owner of the "My Arms, is a Red Line" campaign, one of the largest groups to support cancer patients in Egypt.
As a part of this campaign, the Baheya Foundation and the Novartis Egypt team hosted an art workshop in cooperation with Alwan and Awtar, in which a large number of volunteer artists, painters, and several breast cancer patients participated. The workshop drew a large painting at the entrance to Baheya Hospital of the sentence "Behind her a story" decorated with pink butterflies, leaving a message full of hope for all breast cancer patients.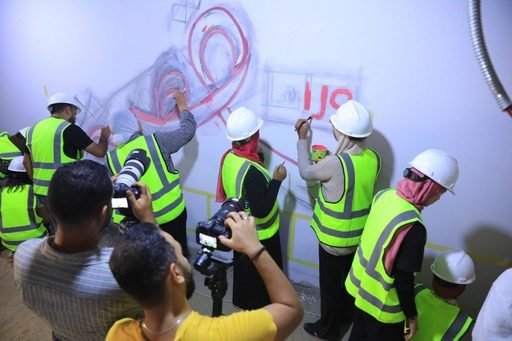 Breast cancer is the most common cancer among women in Egypt, and 1 out of 8 women is at risk of developing breast cancer.
Join the movement, raise awareness and always check up on yourself!