Last night we were saddened to learn that creative mind, fashion designer Virgil Abloh lost his brave battle against cancer. At the young age of 41, Abloh's passing has left both the fashion and creative worlds in great grief. 
Who is Virgil Abloh?
Chicago born and bred, Virgil Abloh was the artistic director of menswear for luxury brand Louis Vuitton. In addition to that, He was CEO of his own fashion house Off-White, making him one of the youngest designers and the first African American to fill such positions. Abloh graduated as an architect but started his fashion career when he interned at Fendi in 2002. His internship at Fendi is where he met rapper and artist Kanye West. They then became friends and fellow collaborators. Abloh will go on to design some of West and Jay-Z's album covers.
Why was Virgil Abloh's impact on fashion so important?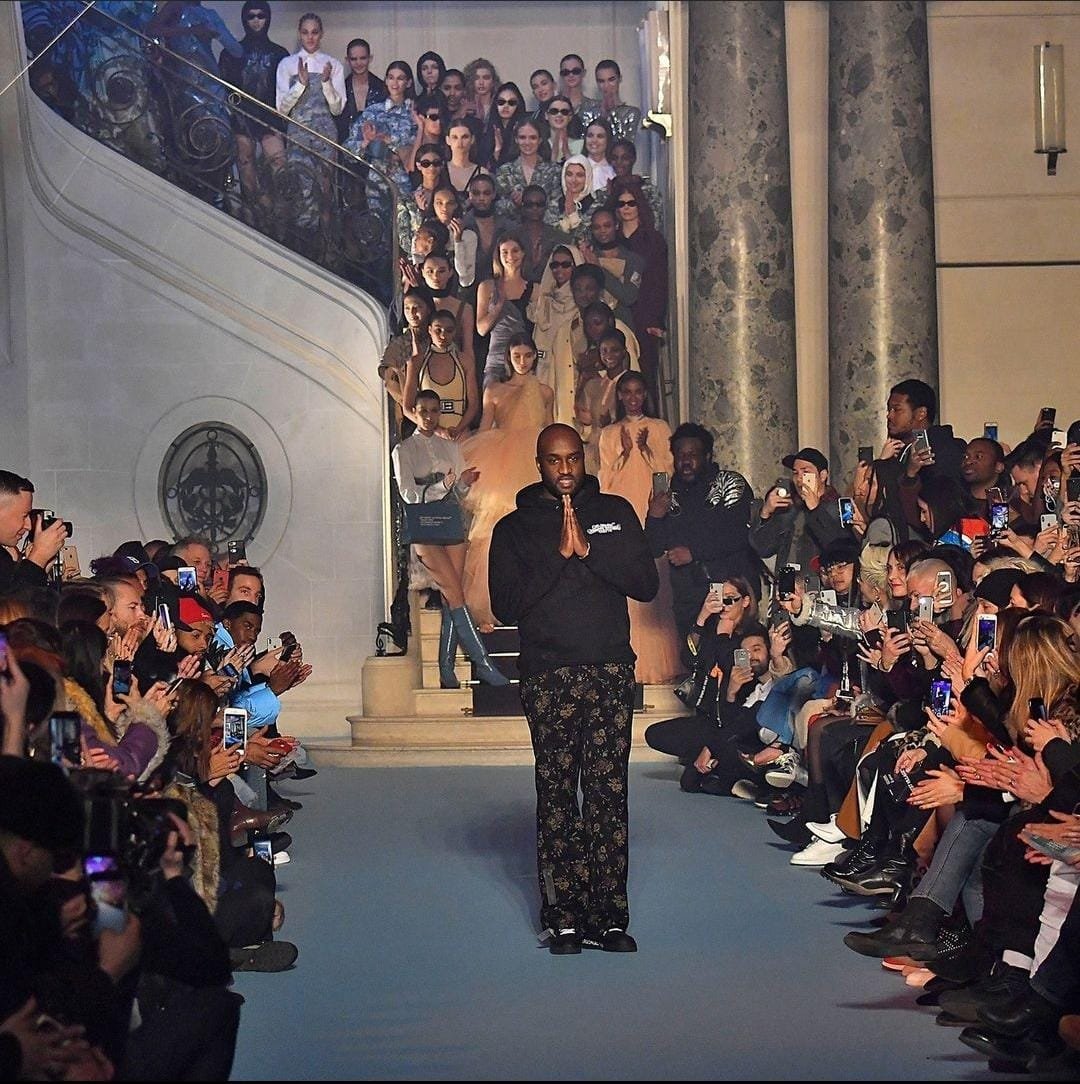 So coming from Chicago and having worked with big names in the rapping industry such as Jay Z and Kanye, Abloh gained mainstream popularity. In addition, he was an important figure for African American aspiring artists.
But is that all he is? Were his rags to the riches success story that made his art so appealing? Was Abloh only a token of diversity in an industry known for its elitism?
The short answer is – No.
I mean, Have you ever wondered about why the stereotype of a millionaire young man is wearing just plain and simple clothes? That the rich don't look necessarily luxurious anymore but opt for a more casual breezy look? This is Virgil. Virgil made streetwear luxurious. He transformed everyday clothing into unique pieces representing the individual. For Virgil, clothes formed one's identity and personality. Clothes show who you are.
His creativity was unstoppable. At Louis Vuitton, he combined high fashion, streetwear, and unisex clothes that ended gender norms. All with paying tribute to his African culture.
This is one of his masterpieces that he designed in Louis Vuitton's Fall-Winter 2021 collection. You can see how the piece shows how he reimagined cultural attire with modern looks.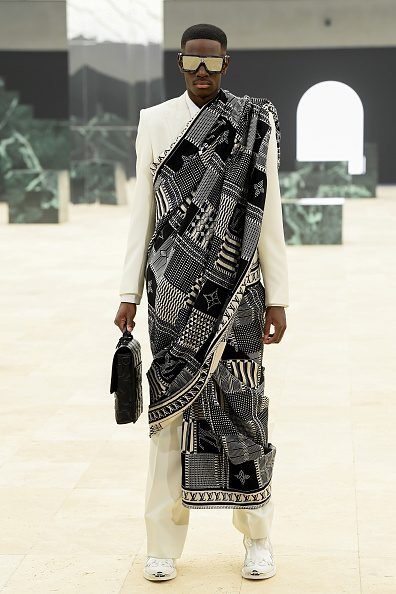 He wasn't only a fashion designer. He was also a DJ and a furniture designer. Due to his endless desire to create art and express his creative mind, he has always referred to himself as a "maker," not a designer. He is credited for changing what a modern fashion designer should be, act like, or be limited to. 
The CFDA mourns the loss of our esteemed member of the board and longtime CFDA designer Virgil Abloh. Virgil changed the landscape of American fashion with his groundbreaking Off-White label and broke barriers as the first Black artistic director of Louis Vuitton. We are thinking of his family and friends during this difficult time

CFDA chairman and fashion icon Tom Ford
Every true influencer can not escape controversy
Abloh was named by Time magazine as one of the 100 most influential people in the world in 2018. So each real influencer – one that has a true cultural or artistic impact – is breaking new barriers and making controversial moves. Abloh, however, was controversial by just existing. Being Black and a son to Ghanaian immigrants in a predominantly white industry, every move was under the microscope. 
During the George Floyd protests in mid-2020, Abloh received backlash for uploading a screenshot on social media revealing that he had donated $50 to a Miami-based art collective to help protesters with legal costs, stating that he was crazy inspired.
Later, on Twitter, he stated that "I understand your frustration if you think my contributions were limited to $50, but that is purely false when it comes to the total. I have donated $20,500 to bail funds and other causes related to this movement," he said. Adding, "I will continue to donate more and use my voice to urge my peers to do the same."
He was also repeatedly accused of plagiarism. However, Abloh noted that one of his guiding concepts – his designing philosophy- is that a new design may be generated by modifying an original by just 3%. A philosophy practiced by other artists as well, like Duchamp.
Delving into his background and illness: Full details
Abloh was born in Rockford, Illinois, in 1980 to Ghanaian immigrants. He grew up in Chicago. He received a Bachelor's degree in civil engineering from the University of Wisconsin-Madison and a Master's degree in architecture from the Illinois Institute of Technology, laying the groundwork for his future work.
In 2020, he founded the Post Modern Scholarship Fund, where he raised $1M to help Black students.
Abloh passed away due to cardiac angiosarcoma on the 28th of November, 2021. He died at the age of 41 after a long silent battle with cancer.
A statement from Abloh's family on his Instagram account and the official Off-White website said:
He chose to endure his battle privately since his diagnosis in 2019, undergoing numerous challenging treatments, all while helming several significant institutions that span fashion, art, and culture.

Virgil Abloh's Instagram
Abloh was diagnosed with cardiac angiosarcoma, a rare form of cancer, more than two years ago. They are tumors that form in the heart.
When he died suddenly, He was planning a fashion show in Miami, Florida. It coincided with the launch of a new Louis Vuitton Men's store there.
Controversial or not, we can not deny the struggles Abloh endured to reach such levels of creativity and success.
We mourn the loss of a great artist and creator. And we extend our condolences to all his loved ones. Abloh is survived by his wife Shannon Sundberg, and his two kids, Grey and Lowe Abloh.