People love a good mystery. Thanks to scientific tools that didn't exist at the time of the occurrences, investigators have figured out the solutions to many unsolved mysteries.
Somerton Man's true identity is revealed in family photographs and divorce papers.
The finding of an unidentified man's body slumped by a sea wall ne.ar Adelaide in 1948 has puzzled amateur and professional sleuths for years.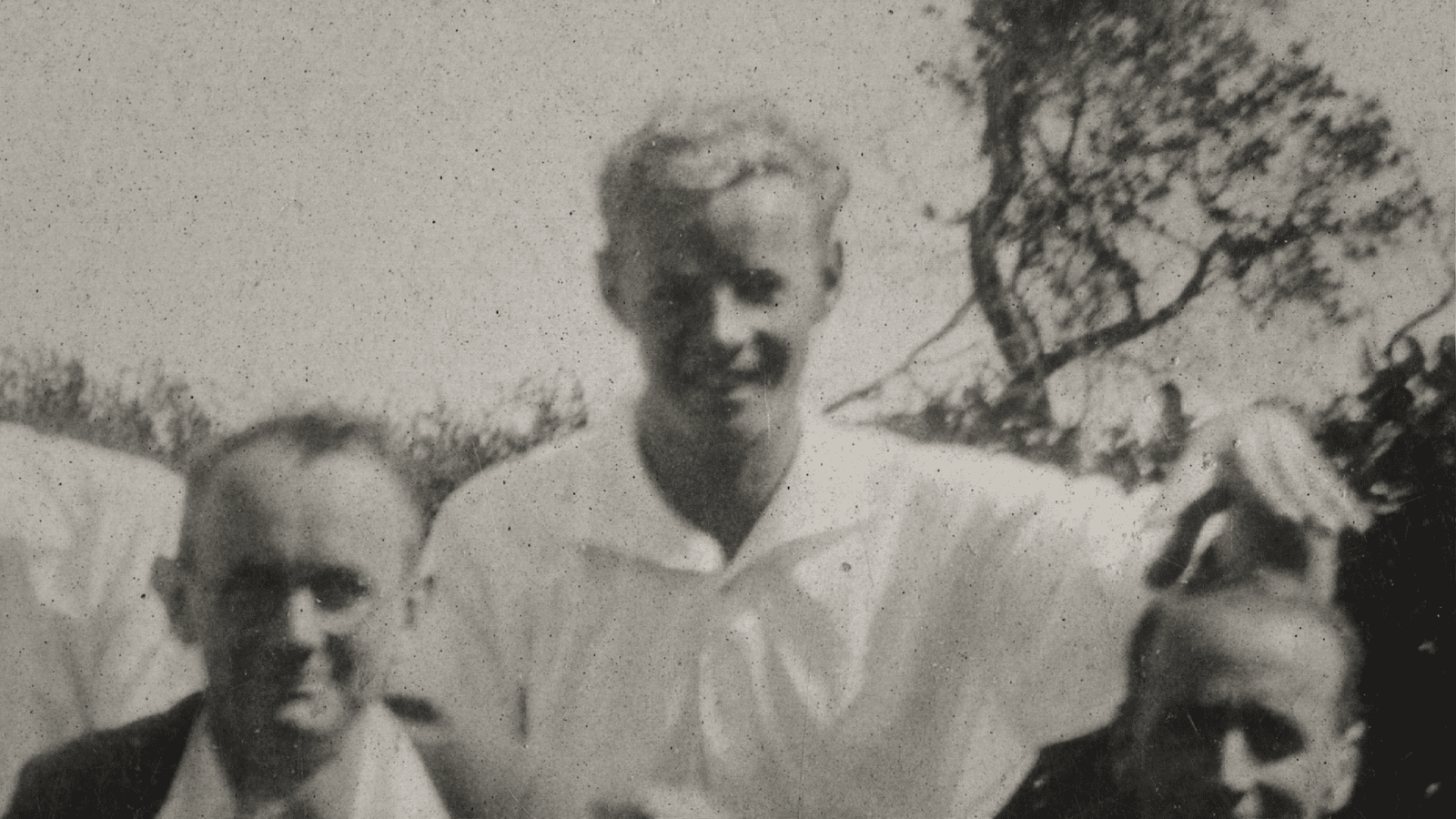 The most infamous cold cases in Australia, the 74-year-old mystery is the Somerton Man's identity and appearance, whose body was discovered on an Adelaide beach in 1948. The Somerton Man has finally had his face shown in the flesh for the first time.
For 73 years, the identity of a well-dressed man discovered collapsed by a sea wall on Somerton Beach, South of Adelaide, has remained a mystery, giving rise to stories involving betrayed lovers and cold war spies.
In an Australian cold case that has stumped detectives for 73 years and sparked ideas about espionage, smuggling, ballet, and teeth, two researchers using forensic genealogy finally named the so-called Somerton Man. But, unfortunately, authorities were left with only vague clues to guide them after no one came forward to identify the "Somerton man." Unused train and bus tickets and a scrap of paper with the words "tamám shud," which translates to "completed" in Persian.
The man's remains were buried by South Australian police last year, but they have not confirmed his identity and stated that they have no new information to share. A spokeswoman said they would make a statement after receiving the forensic examination findings.
A biomedical engineering professor from Australia who has been researching the case for more than ten years and a genetic genealogist from the United States, whose company works on cold cases around the world, claim they have reached a breakthrough. The name they came up with rules out, if not the more outrageous theories involving spying and codes, at least one leading theory that connected the man to a woman the police spoke with in the 1940s according to BBC
In an interview, University of Adelaide professor Derek Abbott stated, "We're just saying this is what the DNA tells us." "It's up to the cops to make the legal determination of who this guy was."
He and the genealogist Colleen Fitzpatrick, head of Identifinders International, began piecing together the mystery in February, thanks to recent advancements in extracting DNA from rootless hair.
In December 1948, the man was discovered dead against a sea wall on Somerton Beach, near Adelaide, South Australia. He wore a jacket tied with the tags ripped off, a partially smoked cigarette on his collar, unused train and bus tickets, chewing gum, cigarettes, a box of matches, two combs, and a scrap of paper in his pockets. It contained a line of type that reads "tamám shud," which means "completed" in Persian.
The cops discovered a suitcase belonging to the man at a nearby train station. Some items and a laundry bag in the luggage were labeled "T. KEANE" or "KEANE," but the police discovered no one missing with that name.
Dr. Abbott had spent years investigating the case by 2011, claiming the police allowed him to retrieve roughly 50 hairs off the death mask for analysis. According to him, the University of Adelaide collected some DNA from his hair in 2012 and 2018. Dr. Abbott and Dr. Fitzpatrick finally gathered enough information in February, with the assistance of a California firm, Astrea Forensics, to launch a full-fledged search.
They discovered a distant cousin on the Somerton Man's paternal side using GEDmatch, a genealogical research service similarly used in the Golden State Killer investigation. They then created a family tree of almost 4,000 people.
The research team discovered a man called Carl Webb, also known as Charles, in March with no date of death or documents. They began by looking for historical documents, such as electoral rolls, and attempting to verify some of the information inside them. They discovered that Mr. Webb was born in 1905 in Victoria, the state where the authorities believed the Somerton Man was from in the 1940s and had worked as an electrical engineer and instrument maker.
Charles Webb was discovered to be Somerton Man through DNA and genealogy testing. However, the Webb family did not know their connection to the long-running mystery.
The suspected bomb maker behind the Lockerbie bombing, the Pan Am 103 blast, is in US custody.
Another mystery is the bombing of Pan Am .flight 103 over Lockie in 1988.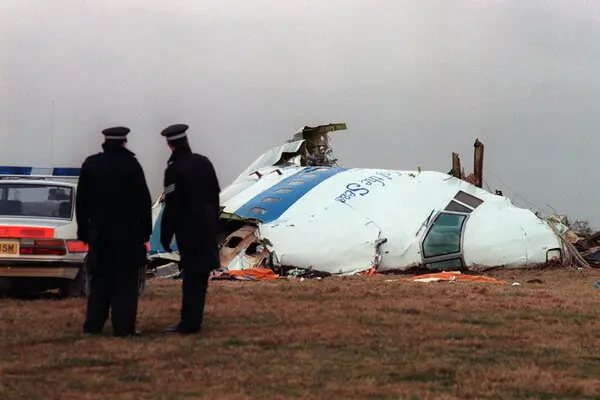 Two years ago, American authorities filed charges against the suspect, Abu Agila Masud. He is accused of having a key involvement in the explosion that left 270 people dead. All 259 persons on board the Boeing 747 jumbo airplane, traveling from London to New York, were murdered in the explosion, along with 11 civilians in Lockerbie who were killed when the plane's wreckage damaged their homes.
The suspect is said to have been abducted by militia in Libya last month with the expectation that he would be turned over to US officials.
After a trial at a specially convened Scottish court in the Netherlands, Abdul Basset al Megrahi was found guilty of bombing Pan Am 103 in 2001. Megrahi was given a life sentence, but the Scottish government released him in 2009 after learning he had cancer. He died in 2012, according to BBC.
Boy in the box case is finally solved after 65 years
Philadelphia police have been confused by the "Boy In The Box" case since it was investigated in 1957. Genetic testing, however, has identified the four-year-old victim as Joseph Augustus Zarelli.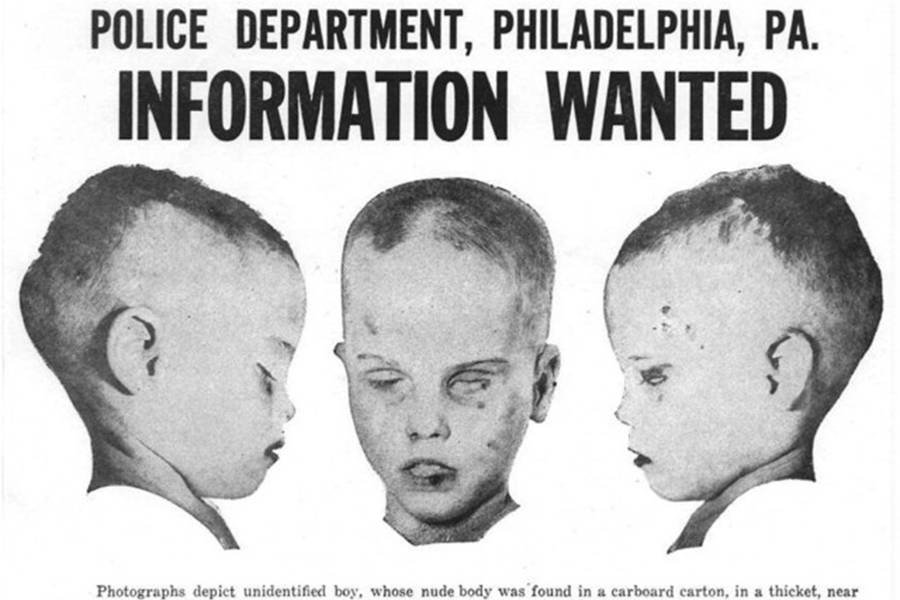 A headstone at the Ivy Hill Cemetery in Cedarbrook, Philadelphia, has the message "America's Unknown Child." It is a constant reminder of the young boy who was found beaten to death in a box some 65 years ago and buried beneath it. He has since been referred to as the "Boy in the Box."
The identity of the "Boy in the Box," who committed one of Philadelphia's most infamous unsolved killings, confounded detectives for many years. Detectives in the city have followed thousands of leads—some better than others—since his discovery in 1957 but have come up empty.
But the Boy in the Box now has a name, thanks to genetic genealogy and some traditional detective work. He was ultimately recognized in 2022 as Joseph Augustus Zarelli, age 4.
A La Salle College student first understood the Boy in the Box on February 23, 1957. The student was in the area to check out the girls residing at Sisters of Good Shepherd, a home for troubled kids. But instead, he spotted a box hidden in the woods.
The student spotted the boy's head but assumed it was a doll and continued. On February 25, he returned to the area after learning that a young woman from New Jersey was missing, discovered the body, and dialed 911.
According to the Associated Press, when police arrived on the site, they discovered a boy's body inside a JCPenney box that had once held a crib. The boy was believed to be between the ages of four and six. Investigators found him starved and beaten to death; he was naked and covered in a plaid blanket.