As part of Tatweer Misr's vision to establish sustainable smart and happy communities and with Huawei Technologies Egypt's expertise in technology strategy, production ideation, technology development, and deployment, both parties have merged forces to deliver sustainable and smart technological software solutions throughout Tatweer Misr's projects to help build a fully connected intelligent world.
This came as part of a signing ceremony held today by both parties that witnessed an agreement signing with attendance by Tatweer Misr's President & CEO, Dr. Ahmed Shalaby, Huawei Northern Africa Enterprise Business Group's Presdient, Mr. Michael Li, alongside representatives from both companies and the media. The partnership is an important strategic agreement for Tatweer Misr, helping deliver its ambitious plans to launch fully connected sustainable & smart cities in Egypt.
Sustainable cities and technological solutions would serve as a win-win situation for developers/ business owners and residents. This would result in a 50% increase in the energy consumption efficiency and a 30% cut back in operational & maintenance costs. Therefore, Tatweer Misr has so far invested over EGP 4.5 Bn in smart solutions.
The partnership is a powerful combination between Huawei technologies' understanding of complex digital and technological products interactions, its deep engineering expertise, and Agile, collaborative applications, and Tatweer Misr's constant readiness for creativity to develop the innovative active network solution where the sustainable & smart city services meet the Internet of Things (IoT).
Supporting Tatweer Misr's strategic vision to establish sustainable, smart & happy communities in Egypt, bring a unique product to the market, and always surpassing clients' expectations, Huawei technologies will provide a variety of IoT-enabled software products and services. A full-fledged platform that connects to every sensor connected to the central infrastructure, Analytics Technologies, Video Management Systems (VMS), Switching, and a platform that monitors all actions.
The platform will allow Tatweer Misr access to data-driven analytics that will support in assessing their residence behaviors leading to more smart and sustainable decisions; achieving its Renewable Energy and Urban Infrastructure holistic vision, such as streetlight controls, water network controls, electricity network controls, security network controls, surveillance cameras controls, air quality management, and smart irrigation systems.
Huawei Technologies would provide a range of value-added services, leveraged by Tatweer Misr to strengthen engagement among the communities, enhance the lives of its residents and maintain the efficient development of sustainable & smart communities. As a result, all residents will be able to control all the smart technologies in their homes, pay their bills, request additional services, and overall lead more efficient, convenient, and tech-savvy lives through a click of a button.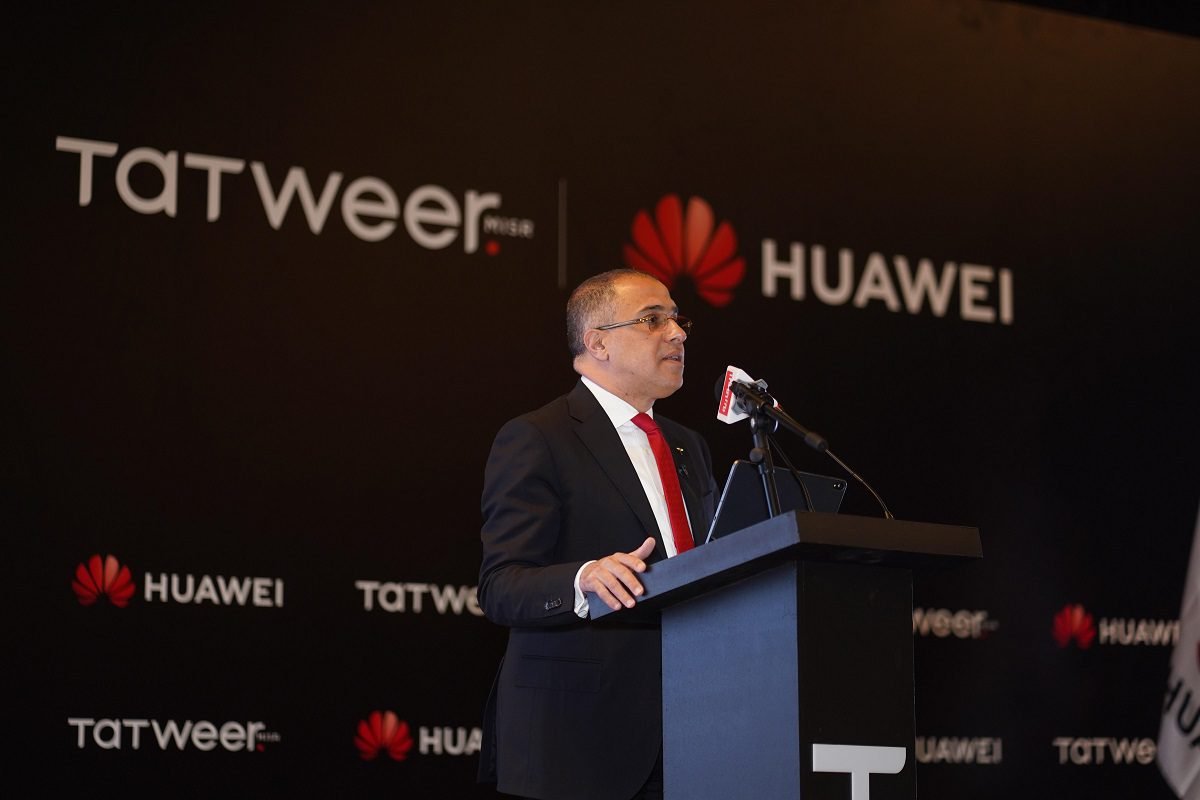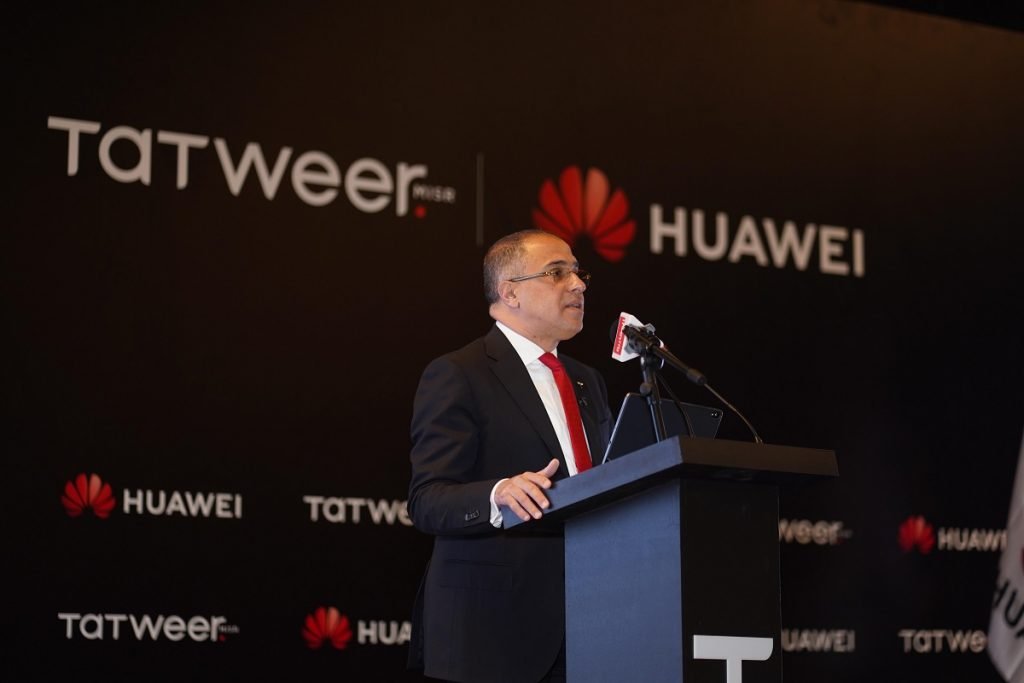 "With smart cities shifting from a luxury to a necessity, we have succeeded in working towards our ultimate vision of creating sustainable, smart, and happy communities. Today marks an eventful milestone in our journey to establishing fully integrated sustainable cities,"

"We aim to provide our clients with added-value services and a unique product in the market, and therefore, at Tatweer Misr we make sure to partner with the best in their fields. Today, we took the word smart cities to heart and focused on every detail starting from the infrastructure and up till the different software and technologies ensuring that all our projects are fully sutainable & smart in every way possible."

stated Dr. Ahmed Shalaby, President and CEO of Tatweer Misr.
From his side, Mr. Michael Li, Huawei Northern Africa Enterprise Business Group's Presdient commented,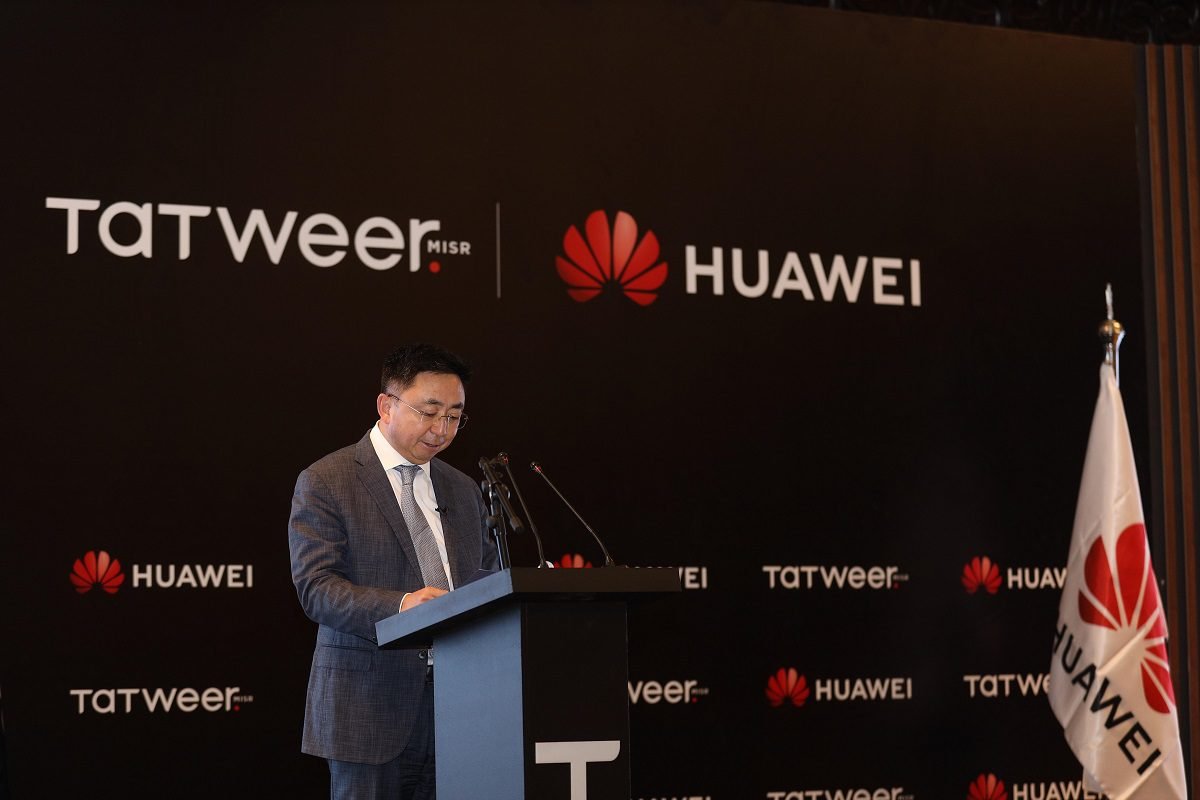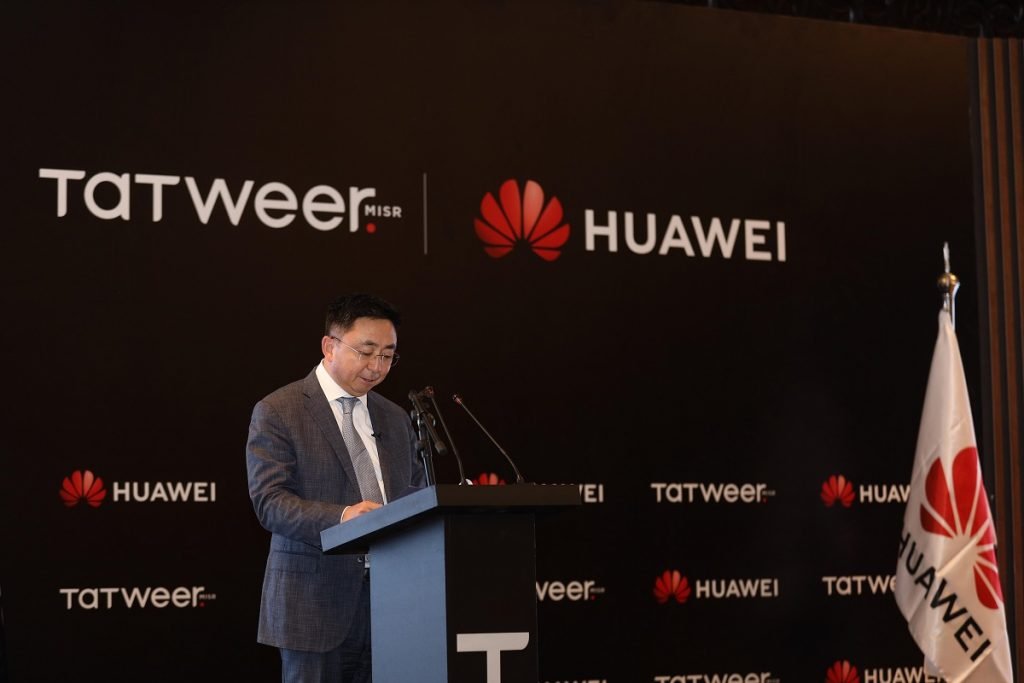 "Huawei Technologies is one of the few companies in the world that can provide collaborative ICT solutions. We are the leaders in integrating the digital and physical worlds. Together with our partners, Huawei is helping its customers reach the ultimate goals of Smart City projects by building intelligent cities, enriching the residents' lives with technology, and boosting the economy."

"Powered by its dedication to reinforcing smart city services, Huawei Technologies is proud to bring its leading expertise in IoT to Tatweer Misr, thriving with its residents' quality of life. We will support our partner with state-of-the-art technology, providing a single connected platform that ensures exceptionally Luxurious and safe homes. This comes in line with our unceasing endeavors in the local market employing innovative solutions and cutting-edge technology towards contributing to Egypt's vision 2030 to establish cities of the future."
Li concluded,
"Today is a special day, where we celebrate this cooperation. Huawei Technologies, with its wealthy heritage and witnessed presence in around 100 countries and regions, has previously assisted more than 160 smart cities and is now supporting Tatweer Misr in securing its projects' operations while facilitating the lifestyle of its elite residents."
About Tatweer Misr
Established in 2014, Tatweer Misr is a leading Egyptian real estate development shareholding company. It involves a vertically-integrated business model with various development fields and an ambitious vision of developing sustainable, smart and happy communities. Built on innovation, sustainability, high quality and creating added value to their clientele, Tatweer Misr currently has four projects in various stages of development and planning. Projects include their award winning flagship project "IL Monte Galala," built on around 545 acres; "Fouka Bay" in the North Coast built on around 220 acres; "Bloomfields"; a mixed-use first home development located in Mostakbal City on an area of 415 acres with a dedicated 90 acres for an educational zone and their latest project "D-Bay" spanning over 200 acres located in Dabaa at the North Coast.
For more information visit: www.tatweermisr.com
About Huawei
Founded in 1987, Huawei is a leading global provider of information and communications technology (ICT) infrastructure and smart devices. We have more than 197,000 employees, and we operate in more than 170 countries and regions, serving more than three billion people around the world.
Our vision and mission are to bring digital to every person, home, and organization for a fully connected, intelligent world. To this end, we will drive ubiquitous connectivity and promote equal access to networks; bring cloud and artificial intelligence to all four corners of the earth to provide superior computing power where you need it, when you need it; build digital platforms to help all industries and organizations become more agile, efficient, and dynamic; redefine user experience with AI, making it more personalized for people in all aspects of their life, whether they're at home, in the office, or on the go. For more information, please visit Huawei online at www.huawei.com or follow us on:
http://www.linkedin.com/company/Huawei
http://www.facebook.com/Huawei