We all witnessed the beauty of the Sphinx Avenue Parade, starting from the organizations, songs and singers, lighting, until the beauty of the décor that was part of the parade. We want to thank everyone who helped with last night's fantastic parade and to do so we must talk about everyone! So why don't we tell you about the amazing production designer Mohamed Attia?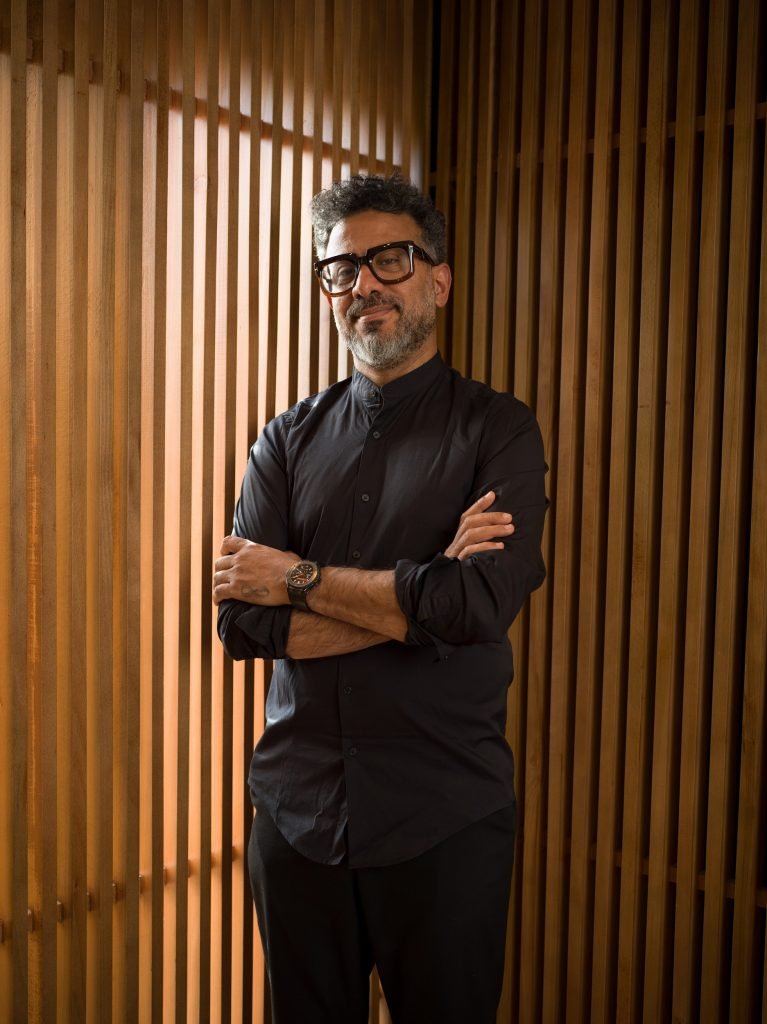 Mohamed Attia – an architect-turned production designer- was the production designer for the Sphinx Avenue Parade, but he had the same role in the Pharaohs' Golden Parade, where he wowed all of us!
So here is a thank you from us for his role in the Royal Mummies Golden Parade and for his work today, where he designed and oversaw the decoration of Al-Kabbash Road's opening.
If you didn't get the chance to see Attia's skill live during the parade, we would give you a quick rundown.
The events began at sunset, where we saw symbols of the pharaonic deities of Amun, Mot, and Khansu; it also included the launch of colorful sailing boats. 
The parade aimed to promote tourism to Egypt and Luxor, and if you want to know everything about it, that's why we are here! 
Mohamed Attia's works are also worth the mention because no one can deny that Attia is seen as one of the best production designers not just in Egypt but in the Arab world as well. 
We saw the parade, and we can agree with that! 
Attia has received many well-deserved awards because of his outstanding work, and his name will forever be tied to these great parades. Still, we can't mention his work without mentioning how his work also exists in a lot of different media.
His work:
Mohamed Attia's work is diverse because he worked at the parades and worked in plays, TV programs, movies, and series.
Attia designed and oversaw the decoration for the lovely Sherihan Coco Chanel play.
As For Movies:
The Knower: Yonis' Return.
Welad Rizk.
The Cell.
Klephty & Fi Shaket Masr El Gedeeda:
Which were both directed by the late Mohamed Khan.
The Blue Elephant 1 and 2 & El-Asliyyin & Diamond Dust:
All of them were directed by Marwan Hamed.
Let's Not Forget About TV Series:
Attia also joined the highly anticipated series The Eight, which cast includes: Asser Yassin, Khaled Al-Sawi, Ghadah Adel, Reem Mostafa, and many more! 
Where Attia managed to take the audience into the world of the seventies' theatre through the series we all loved, Afrah Al-Qoba was directed by Mohamed Yassin.
Did We Mention TV Programs?
Abla Fahita & Abla Fahita: Drama Queen:
We don't know who is luckier for working with the other, the daring Abla Fahita or the amazing Mohamed Attia? 
Sola with Assala
Sahraneen with Amir Karara
So we have plays, TV programs, series, movies, and we aren't finished yet!!
Attia also worked in marketing and advertising as he was part of many Ads collaborating with many international and national brands such as:
We
Pepsi
Coca-Cola
Vodafone
Orange
Etisalat
Telecom Egypt
Nope, We Still Didn't Finish.
Attia also worked in music videos as he worked with:
Amr Diab
Assala
Angham
Samira Said
And Finally!
We must thank Mohamed Attia for his fantastic work in the Sphinx Avenue Parade and the Pharaohs' Golden Parade, but Mohamed Attia also worked on the décor in World Youth Forum 2018 & 2019. 
We can end Attia's amazing works by mentioning how he worked in Cairo International Film Festival (CIFF) during the last 3 years and the third year of the El Gouna Film Festival.
Seriously, can we love him anymore?