With El Gouna Film Festival just passing, and Cairo International Film festival coming up, did you ever wondered how the pictures you see of festivals and events come about? And how hard those photographers work to under the fast paste circumstances, especially with Covid-19?
In case you were curious, we sat down with Mohamed Khatib, the head photographer for El Gouna Film Festival right before the Cairo International Film Festival to get a better understanding of how festival coverages happen.
What drew you to photography?
Capturing a connection with people is my greatest inspiration.
I always loved looking at photos either in books or on the internet; I always loved drawing or taking pictures with any kind of camera.
The thing that inspires me the most is trying to take my camera equipment do things I never thought possible.
Sort of like a violinist who plays his instrument like a guitar!
Why did you choose to work as a photographer?
Actually, I never choose or wanted photography as a job. I had my daily corporate job, and photography was a hobby.
I started out with a small "point and shoot" camera and went to upgrade to a full-frame to have better shots. Later, my friends started asking to take photos of their engagements and weddings, and it went very well, so they began to recommend me to their friends.
From there, I started doing photography as a professional job.
Was that your first job then? 
My first career was a sports journalist, and the pay was not enough, so I went to work in a multinational company for many years and had photography was a side job/hobby.
How did you start? What was the first event you covered?
I started shooting my friends' engagements and weddings, but my first ever paid photography job was shooting a club party. When I look back at the photos, I took then and compare it with my photography now I ask myself how in the hell did I take these awful photos?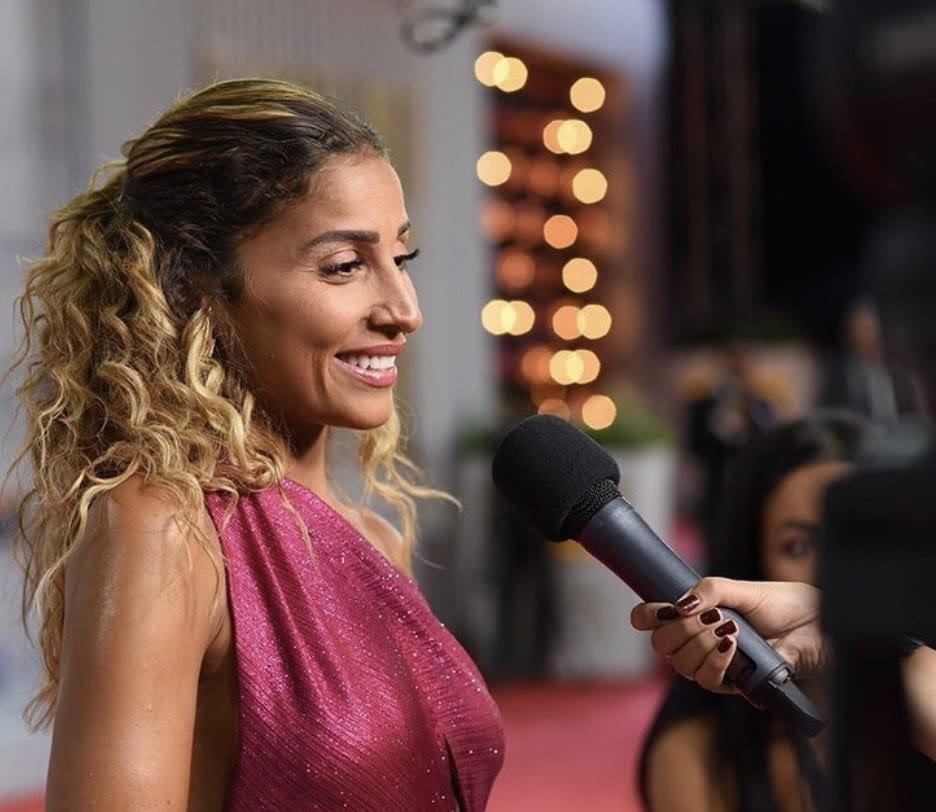 What are the most events coverage you work on?
For 5 years now, I have worked mainly on covering media, nightlife, corporate events and festivals.
How did you find working in festivals? What are the most challenging parts about covering festivals that people aren't aware of? 
It's very challenging and stressful, as you just have a few seconds and sometimes only moments to capture the best possible shot for the celebrity.
It is even more challenging when there is a massive lineup for the red carpet, every celebrity is allowed only 5-sec max on the carpet and the red carpet photographer must ensure to capture the best shots during those few moments.
What was the first festival you covered?
Before Gouna film festival, I used to cover the famous Cairo's International Film Festival, It was different back then in 2012 when I first started shooting festivals, and the red carpet didn't have the current glamour.
How did you find covering big festivals like El Gouna Film Festival?
I love it actually, Gouna itself as a city is fantastic and very well organised, the whole experience itself is excellent and cannot be described in words. Being able to not only shoot the red carpet but also other activities and interacting with local and international celebrities in different fields is priceless.
How did you find this year's Gouna Film Festival with the virus going on?
You could feel that the GFF organisers did all the possible precautions to provide a safe environment for everyone, we were asked to wear masks all the time, the number of photographers this year was decreased by almost 50%, and there were sanitisers everywhere.
And how do you do your work flawlessly under the pressure of the red carpet?
I remember my first red carpet coverage, I was stressed and inexperienced, and I didn't have the best shots. Still, with the experience, I managed to get a hold of things and improve until I became the first choice for the red carpet festivals during the last few years.
What do we miss as audiences on the red carpet? Are there moments behind the scenes?
You miss a lot!
You miss the interactions between the celebrities and the photographers line up, you miss the shooting bloopers that's why lots of media agencies send a dedicated person to take video shots of those moments on the red carpet, and these videos turn viral eventually.
How do you find working with celebrities in general? Is it fun and easy-going, or it has its obstacles?
It is fun and stressful at the same time, some celebrities are fun to work with and let you guide them to the perfect pose and take the shots you plan in your mind for them, and some are hard to please as they have special requests while taking shots.
For example, some celebrities prefer certain angel shots or pose although as a photographer, I have a different opinion, yet in the end, you have to please them!
Who was the best celebrity you worked with and who was the not easy-going one?
There are many celebrities I love working with Arwa Gouda, Amir Eid, Zeinab Gharib, Saba Mubarek, Raya Abi Rachid, Asser Yassin, Ahmed Dawood, and much more honestly.
Unfortunately, I cannot name the not easy-going celebrities I worked with, yet I can say that some of those celebrities are not easy to please and have lots of requests that sometimes ruin the whole shot.
What are you working on at the moment? Are there any plans after the Gouna Film Festival?
Since many activities are coming back to life after the lockdown, I am currently working on covering upcoming events and festivals that will occur in Egypt that hopefully will see the light before any 2nd wave of the virus.
If anyone wants to take photography as a career, can you give him/her tips on how to start?
Take as many photos as you can to fully understand the camera, watch online youtube videos for photography, attend photography workshops, have your own style of shooting and finally never ask to get paid. In contrast, you still cannot take proper professional photos!