After a magical three weeks, D-CAF's lineup of the newest and brightest of theater, dance, visual, and contemporary media arts has come to a close. This year marked the festival's tenth-anniversary edition, bringing together more than 60 artists and 25 groundbreaking works in a vibrant blend of disciplines and cultures.
The festival kicked off on 9 October with two showings of Jesper Pedersen and Nassim Soleimanpour's creative play, Cook. The performance featured an all-star lineup, with Egyptian television and movie stars Sayyed Ragab and Salwa Mohamed Ali each taking to the stage to act out a script they had never seen before. Audiences got to share a meal and a night full of laughter and emotion with these two wildly talented artists, with a lucky few spectators even sharing the stage of Rawabet Art Space with the beloved actors.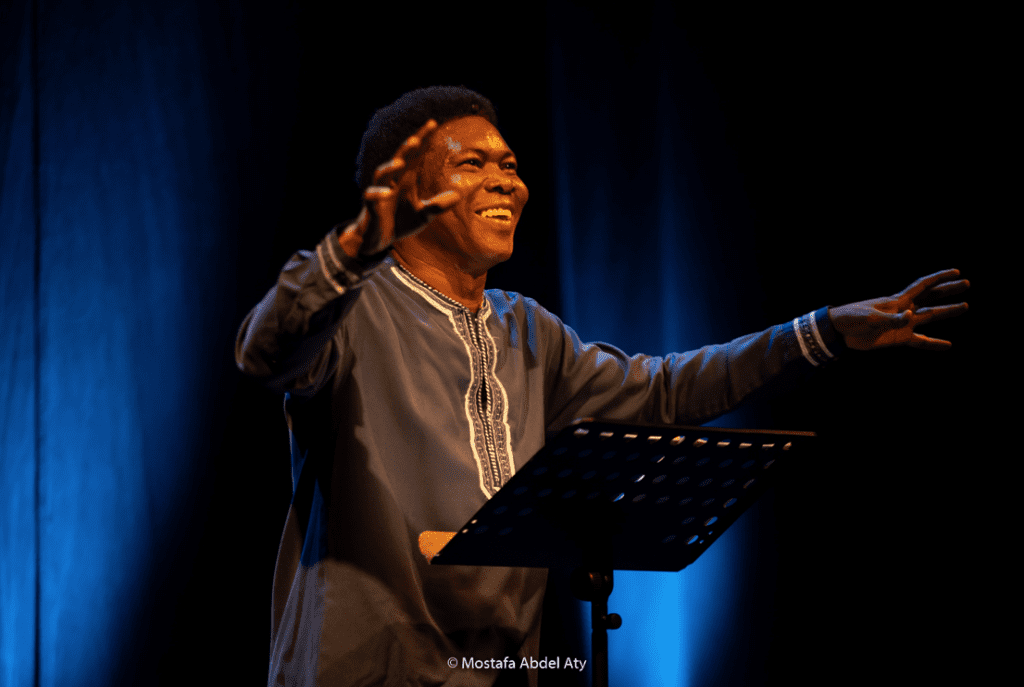 D-CAF's performing arts program continued to stun, with a wonderfully diverse showcase of theater from Denmark, Austria, Morocco, Egypt, the United Kingdom, and for the very first time, from Burkina Faso.
On 11 October, Rawabet Art Space hosted the beautiful performance Traces – Address to the African Nations. This thought-provoking text was written by philosopher Felwine Sarr and artfully interpreted by Etienne Minoungou to the tunes of Simone Winse's soulful accompaniment on the korra. This powerful show invited audiences to reflect on Africa's colonial past, the inequities still plaguing its present, and how a better way forward is possible for African nations.
In what has now become tradition, our new media and visual arts program brought a colorful selection of VR films and games to the Kodak Passageway, allowing visitors to embark on immersive voyages beyond the boundaries of space and time. Our Art & Technology showcase also featured an innovative AI Painting installation created by Egyptian multidisciplinary artist Omar Kamel to give Egyptian audiences a glimpse into this incredible technology.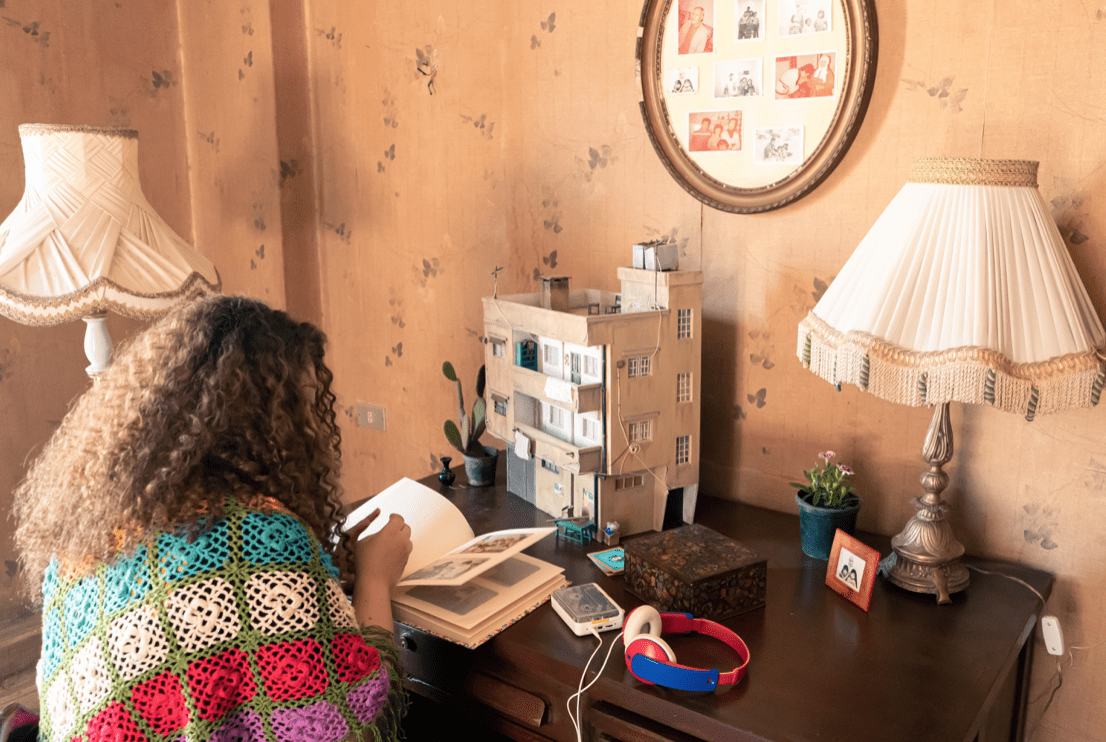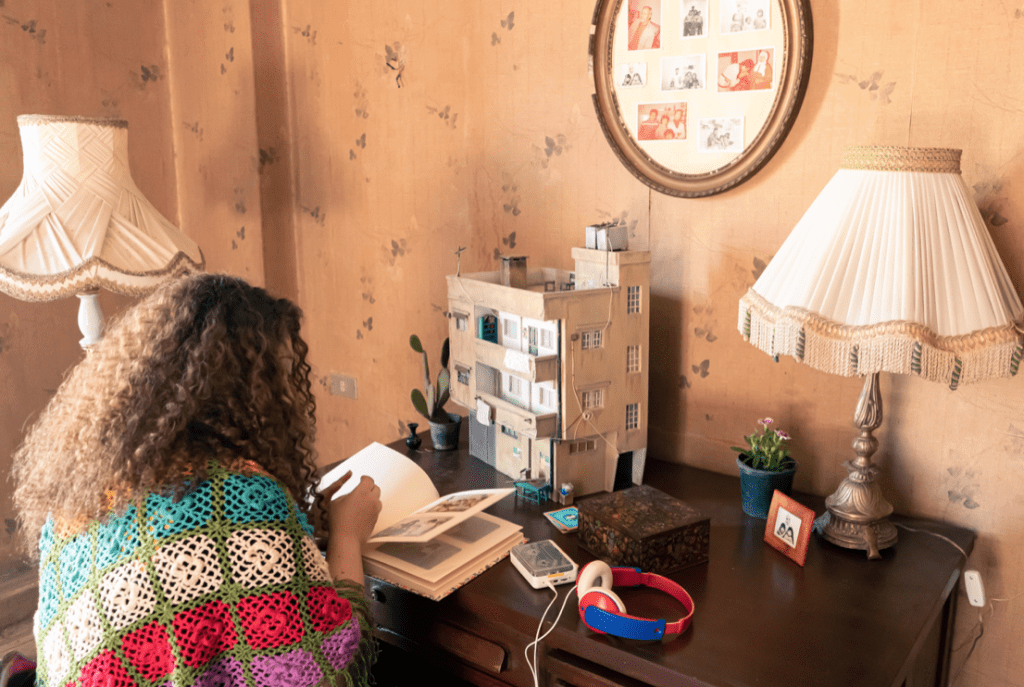 Meanwhile, this year's special events program placed the spotlight on dance in all its forms. On 21 October, audiences huddled together in the TCC garden with popcorn and refreshments for two spectacular screenings. The night kicked off with Haytham Sherif's documentary film, Characters of our Nether World, an eye-opening portrait of Ayman Farghaly, a wildly talented sculptor, visual artist, and dancer whose disabilities never stopped him from pursuing his passion for art. This first screening was followed by the live-streamed performance Cosmogony, created by the Swiss Compagnie Gilles Jobin and featuring three dancers whose movements were captured at the company's studio in Geneva and streamed in real-time in Cairo, defying the laws of gravity along their spectacular trans-border journey.
And of course, a highlight of this year's edition was the return of the Arab Arts Focus (AAF) program to Cairo –a one-of-a-kind event in the region where exceptional Arab artists get the chance to show their work to an international audience of programmers and producers. After a four-year absence, the AAF made a comeback with 30 artists, 100 international delegates, 12 pitches of new Arab work, six roundtables, and 13 spectacular works on display.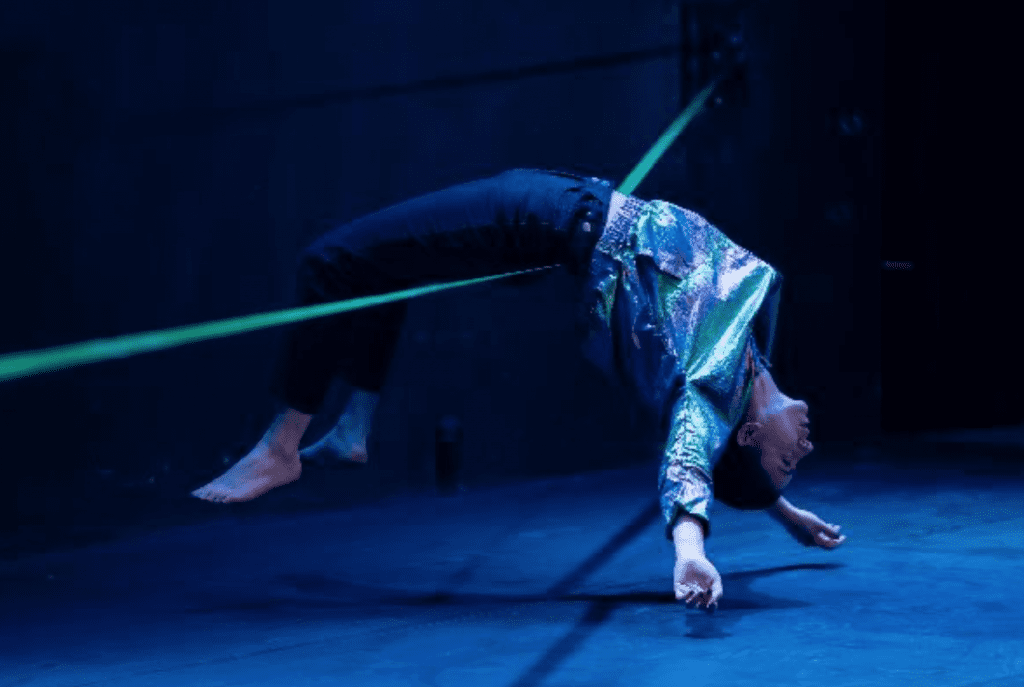 Among the performances showcased were five spectacular works of contemporary dance choreographed and performed by women. The dance frenzy kicked off at Rawabet Art Space on 27 and 28 October with Salma Salem's Anchoring, a soulful homage to the strength and resilience of women's bodies. The night went on with Samaa Wakeem and Samar Haddad King's Losing It, a powerful exploration of how the trauma of Palestinian occupation remains stored in the body; and finally, nasa4nasa's No Mercy, a highly innovative account of our feelings, cliches, and vanities in the digital age, surprising and stunning at every turn.
On 29 and 30 October, Rawabet Art Space saw two more groundbreaking shows: the Nafaq Collective's fourth enthralling choreography, Nafaq 4: Extending Further; and celebrated choreographer Shaymaa Shoukry's performance, Womb, a dazzling ode to the female body, likening the womb to the universe in all its vastness and mystery.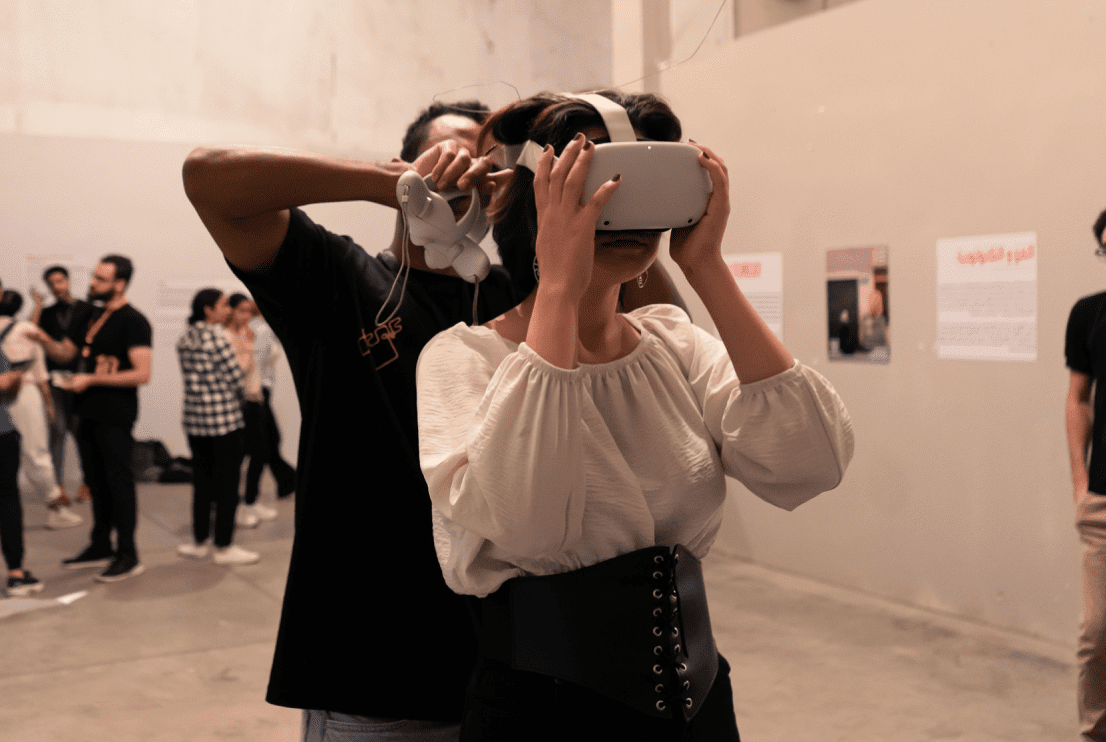 This year's AAF also saw the International Society for Performing Arts (ISPA)'s first-ever talk series in the Arab World. ISPA is one of the world's largest and most established networks of performing arts professionals, bringing together more than 500 artists, programmers, and producers. The talk series hosted by D-CAF centered on the theme of Arts & Borders and how artists can overcome the real and imagined barriers to international touring.
As D-CAF completes its first decade of success and innovation, we take the chance to thank all those who worked on and participated in the festival.
See you all next year!