The short film, "Isabel", by Egyptian director Sara Shazli is set to have its world premiere as part of the Cinema for Tomorrow competition at the upcoming 42nd edition of Cairo International Film Festival, which is scheduled to take place from December 2-12, 2020.
Also, the official poster and trailer of the film are announced as part of its pre-release campaign.
The film tells the story of Isabel, a shy and introvert little girl who lives with her workaholic mother. To take care of her daughter, the mother hires a maid who lives full time at home. After years of living together, Isabel experiences her first heartbreak.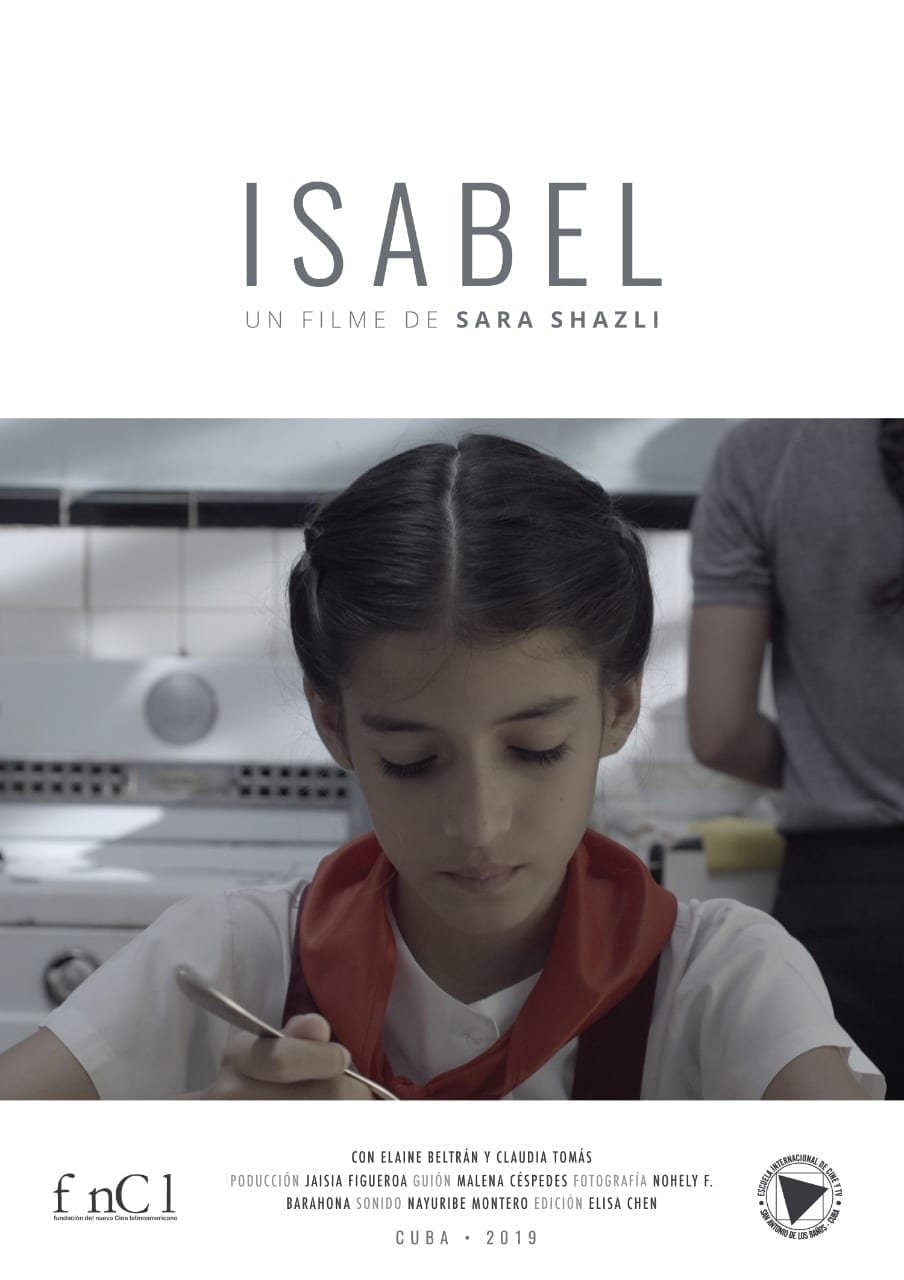 Isabel is produced by Escuela Internacional de Cine y de Television (EICTV, Cuba). The film stars Elaine Beltrán Lemus and Claudia Tomás Fuentes, and is written by Malena Céspedes Guarini and Sara Shazli. The crew includes cinematographer Nohely Flortiza Barahona, sound designer Nayuribe Montero Jiménez and editor Elisa Chen Hsiao.
Sara Shazli graduated from the American University of Paris with a degree in film studies; she also did the three-year program at the International School of Cinema and Television (EICTV) in Cuba specialising in directing fiction where she wrote and directed "Soma", "Mother", "Isabel" and "Christmas" short films who will soon start their festivals route. In between her cinema studies, she worked as an archivist at the French Cinematheque in Paris. She is actually preparing her first feature called "The Return", a film based on her love and hate relationship with her country and about her struggles to find her place as a woman.