Ayub Al Kady, an antique maker from Nagaa Hammadi in south Egypt, captured the hearts of thousands of Egyptians last month. It happened when a video of him went viral on social media this September.
Ayub's catchphrase "This ashtray!" and his endearing south Egyptian accent made him very popular on the streets. The talented craftsman was selling his handmade ashtrays on a train by using poetry and rhymes to capture his customers' attention with his unique voice. He was also encouraging people to support local products and small businesses.
Ayub makes his merchandise at home from gypsum and then colors them in various patterns, offering a local and much cheaper alternative to the Chinese products and home accessories common in the Egyptian market.
Since then, Ayub Al Kady has managed to stay in the limelight by participating in this year's edition of the Turathna Exhibition. The Turathna exhibition is an annual exhibition that aims to revive the traditional crafts and assist small manufacturers by opening outlets to market their products.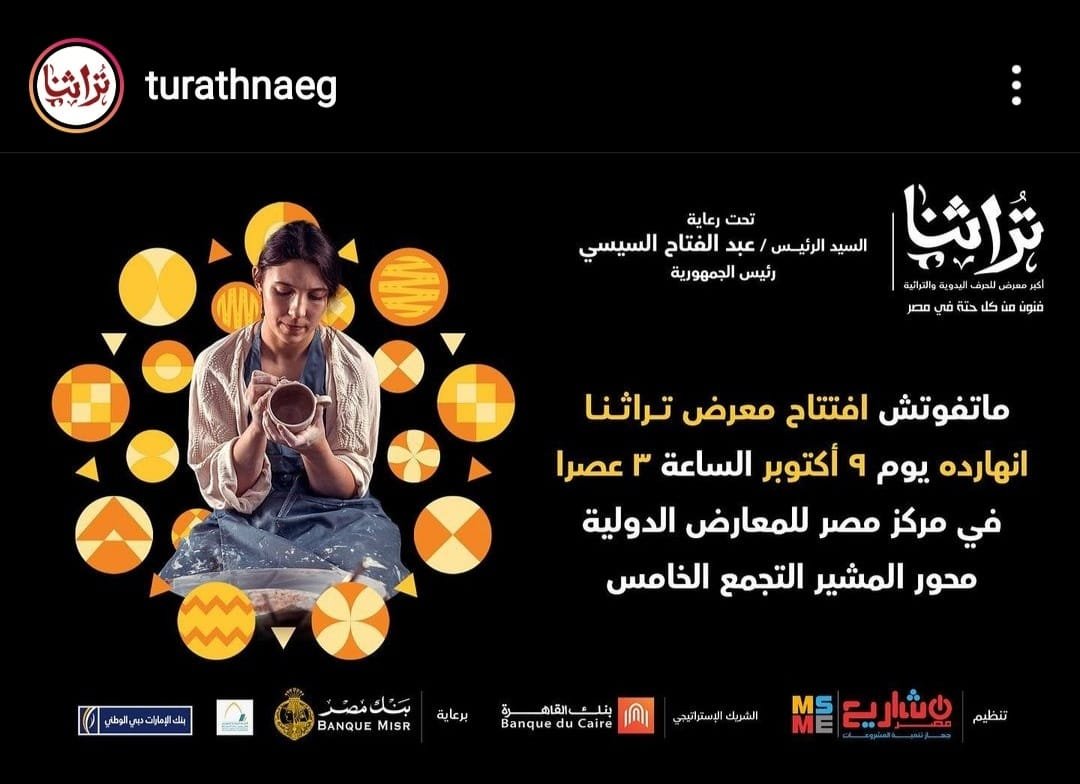 Ayub Al Kady shared a moment yesterday with president Al Sisi at the exhibition, which caused the hashtag 'Jaber Al-Khawatir' to become the no.1 trending hashtag on Twitter in Egypt. 'Jaber Al-khawatir' literally translates to 'aid to the hearts' in Arabic.
We wish only the best of luck to our favorite craftsman Ayub on his journey. And Make sure to check this edition of the Turathna exhibition at the Egypt International Exhibition Center in New Cairo. From October 9 to October 15.