It's safe to say that Netflix's Love Death and Robots volume 1 was probably my all-time favorite series. I've been impatiently waiting for Love Death and Robots volume 2 with high expectations. 
Due to my high expectations, I was expecting to also get disappointed. I know, I know; it's an oxymoron, but how many times have you been disappointed by a follow-up season? Especially since it's been announced that this volume was a lot shorter than the previous one.
Needless to say, volume 2 was not just good, but it's at least as good as the first volume.
Presented by "Deadpool" director Tim Miller and "Fight Club" David Fincher, the Emmy Award-winning anthology series was promised to be a hardcore series for "mature, messed-up" adults. 
Volume 1 definitely delivered that, with graphic nudity and extreme violence packed into 18 animated short movies.
With Volume 2, however, the shorts are much shorter, less violent, and a lot less nudity.
The shorts run on average, ranging from 4 to 15 minutes, and there are only eight shorts this time instead of 18 like the previous season.
While this volume is less edgy, I believe it has better storytelling.
With that said, there is still a lot of love, death, and robots in this volume.
Now, let's cut to the chase and start rating the episodes of Netflix's Love Death and Robots volume 2 from best to worst.
(Note, there aren't any bad episodes in the season. So "worst" is used loosely here)
Automated Customer Service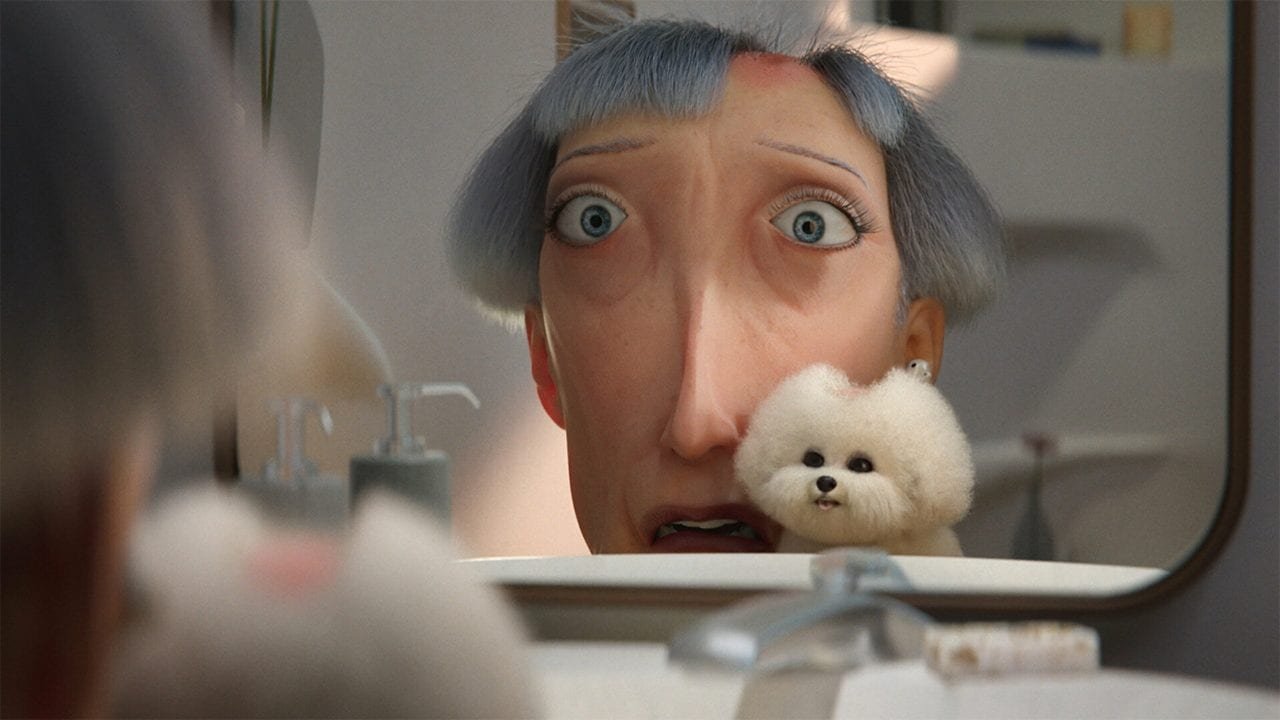 This is the first episode of the season, and it pretty much sets the tone. You know that the season will be more about stories, more family-friendly if you will, and still many love, deaths, and robots.
Now let's get to the short itself.
The short tells the story of an old woman and her dog who live in a robot-filled world, and they escape getting murdered by their vacuum.
The short is funny, cute, but with an exciting story. The creepy love story between the old lady and her neighbor is ridiculous, and the puppy being saved from getting murdered by a vacuum is pure stupid yet so entertaining!
It's not what you expect from the first episode, but it's excellent nonetheless.
We rate it 6/8.
Ice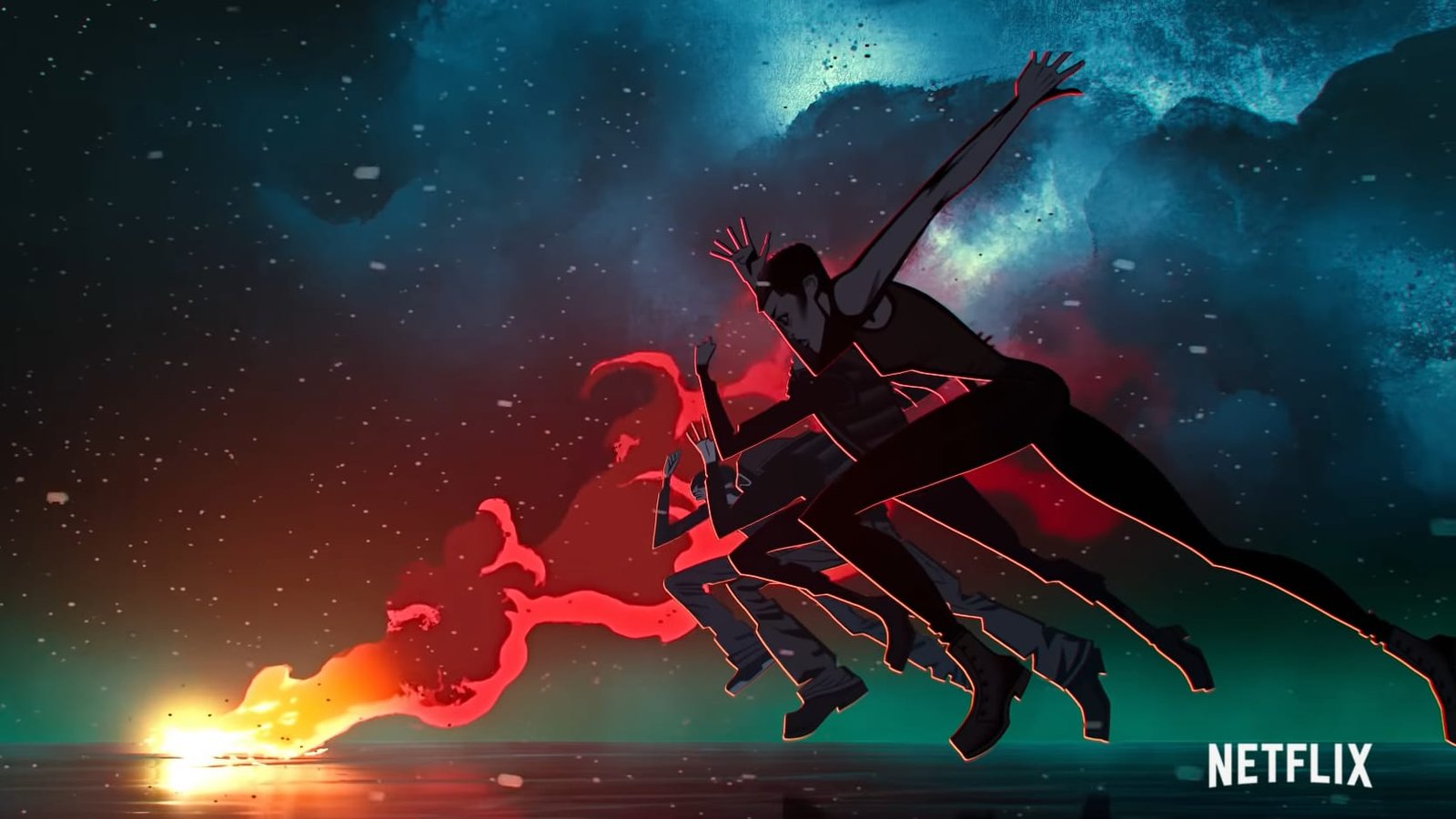 The short tells the story of two brothers, Sedgewick and Fletcher, who move to an ice-covered planet. The entire population of the planet has been modified to have superhuman abilities.
Sedgewick, who is not modified, struggles to fit in, so he joins his brother and their friends on a race across ice flows to catch a glimpse of the massive whale-like creatures that breakthrough to mate.
Visually, Ice is stunning. Not as high-tech with its animation as other shorts, but it's very visually pleasing. If you've seen volume 1, it reminded me a lot of the short "Zima Blue" when it came to visuals, especially since they're both done by the same animation studio, Passion Animation Studios.
We rate it 4/8
Pop Squad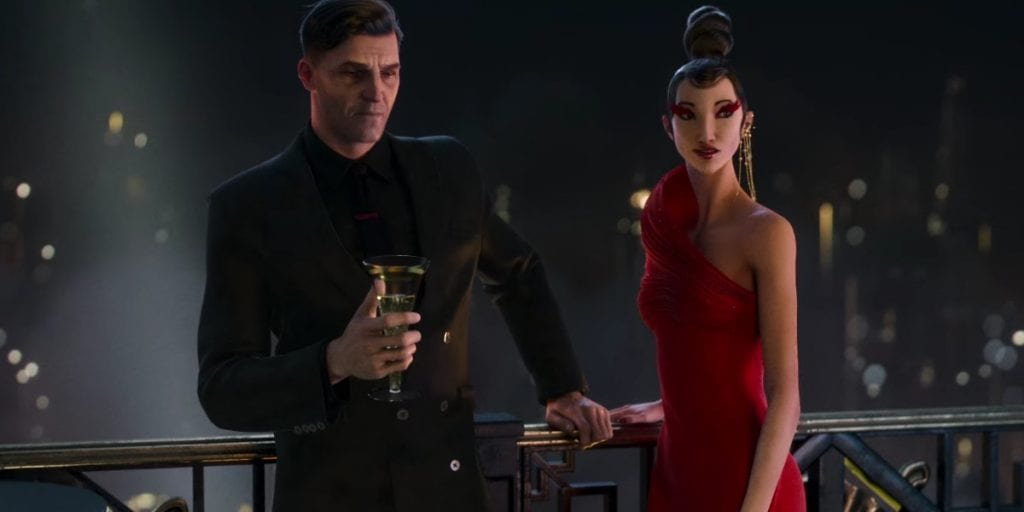 This is the longest short of the bunch, and honestly, my favorite.
The short is takes place at a time where biological immortality is discovered. To control overpopulation, procreation, which they call "breeding," is forbidden, and any children they find are executed.
The protagonist, who executes the children, starts reevaluating his stand after his lover told him casually that she would've had his kids.
He later finds a mother and her child, and instead of executing the child, he starts having a conversation with the mother about why she chooses to have a child.
We don't want to spoil anything, so we'll keep it at that, but the short is exceptionally dark but makes you think.
The executor and the mother's conversation is very well made, and I honestly wish it was a full-featured film, or maybe even a videogame.
This short is made by Blur Studio, who are responsible for were also responsible for the cinematic trailers of Batman: Arkham City, Batman: Arkham Origins, and Batman: Arkham Knight. They remade the Halo 2 cutscenes for Halo: The Master Chief Collection (2014) and produced the cutscenes for Halo Wars 2 (2017) after doing so for Halo Wars (2009). So gamers, you know what's up!
We rate it 8/8
Snow in the desert
This is the only short that contains nudity, so if it's something that bothers you, you might want to skip it.
Snow, an albino man, hunted for his body's unique regenerative ability that has rendered him immortal, hides on a barren planet.
An Earth agent saves him from bounty hunters in a bar and later asks him to willingly help them understand his physiology.
The story of Snow in the desert shows a vulnerable side of loneliness of all its kind and offers a romantic story, which you won't expect in a gore-filled short.
The animation is excellent and very photorealistic.
The best thing is that it shows a different side of immortality than the one shown in the previous short, Pop Squad.
We rate it 5/8
The Tall Grass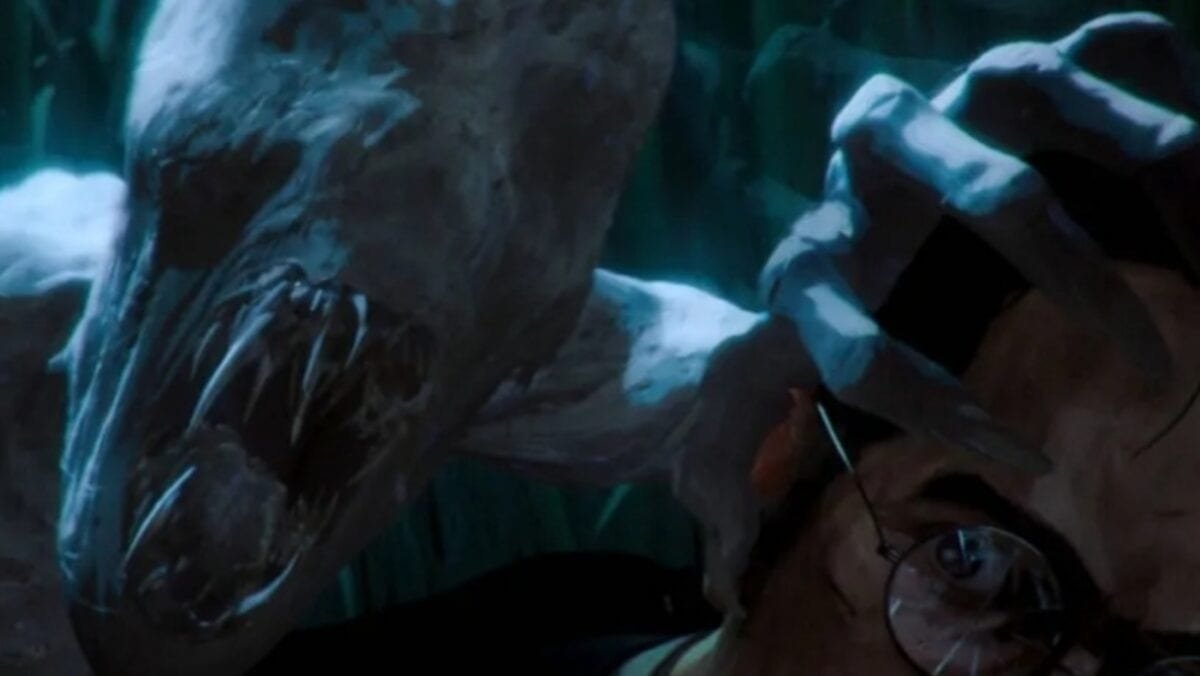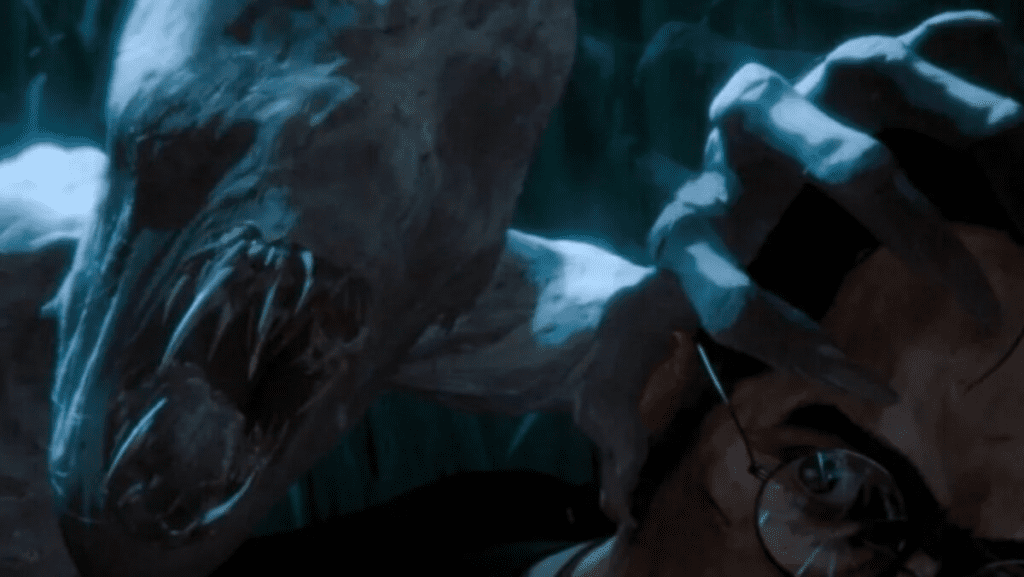 When his train briefly breaks down in a field of tall grass, a passenger leaves to investigate strange sounds and lights.
He soon becomes lost, and ghoul-like creatures come from the ground and attack him.
The story is a bit of a cliche, and the animation might not be the best, but it's still a decent short and is done well.
We rate it 1/8
All Through the House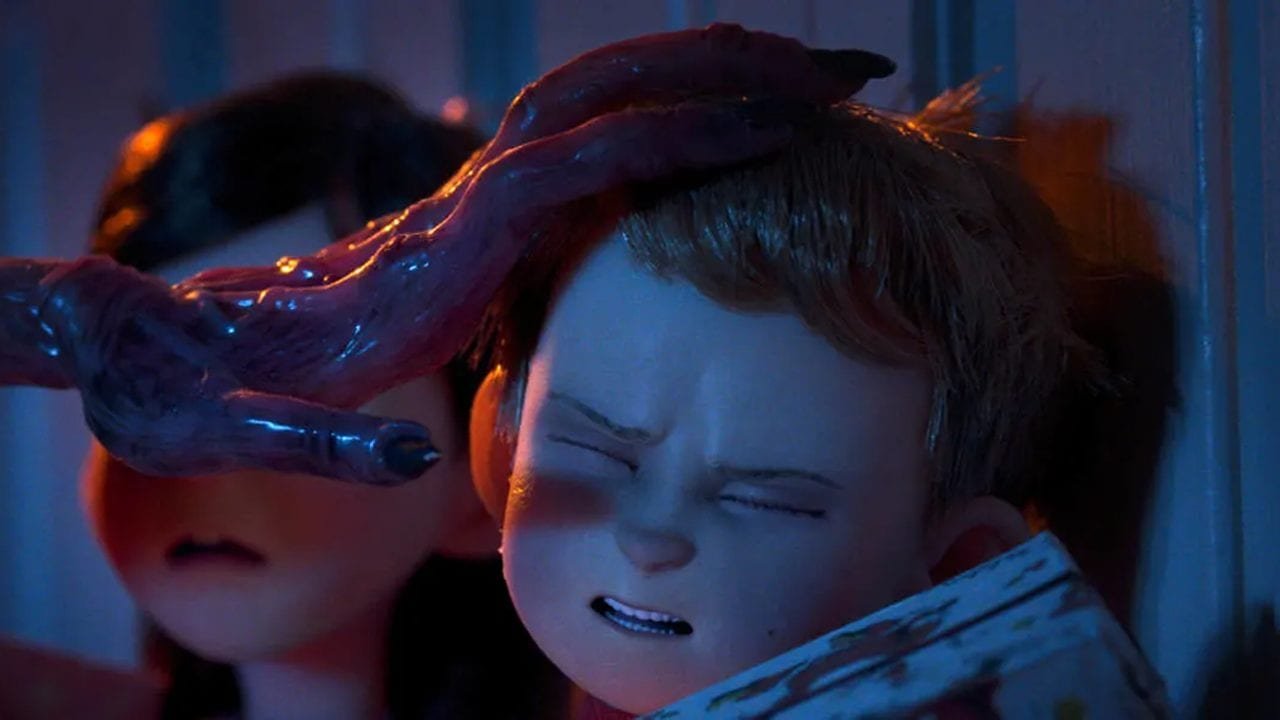 On Christmas Eve, a brother and sister are awoken by the sound of something rustling about downstairs. Believing it to be Santa, they sneak down to catch a look. They are horrified to find a monster who hears their approach and comes after them.
This short is only 4 minutes long, but it's honestly a funny yet spooky one. It puts a great twist on the idea of who "Santa" is.
We rate it 3/8
Life Hutch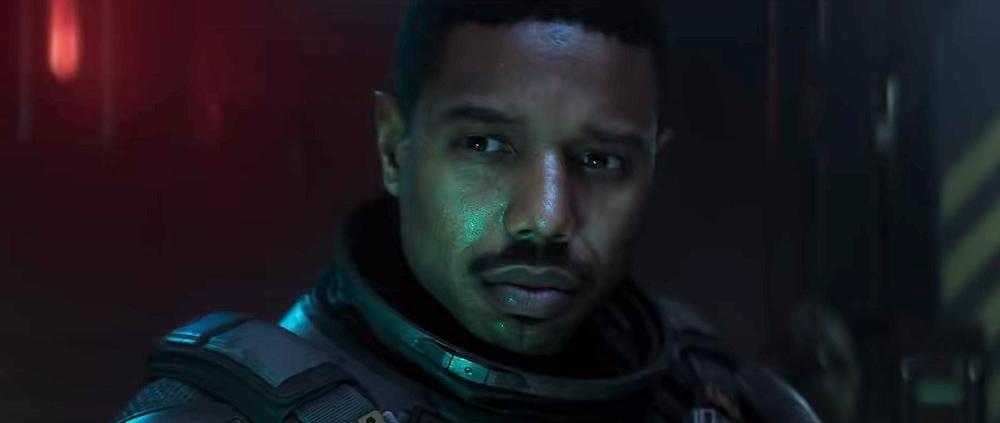 A pilot crash-lands near another small downed ship on an asteroid below a space battle against an unnamed alien enemy.
As the ship's automated systems activate, the maintenance robot malfunctions and attacks him and anything that moves.
The story is exactly like Automated Customer Service, but darker, gorier, and less funny.
We probably would've rated it higher if Automated Customer Service wasn't there, but given the comparison, Life Hutch doesn't win.
But regardless of the comparison, the short is good and has excellent photorealistic animation by Blue Studios as well.
It's worth mentioning that Michael B. Jordan is the star of the short, and the animation is so realistic; I had to google it to see if it's filmed or animated.
We rate it 2/8
The Drowned Giant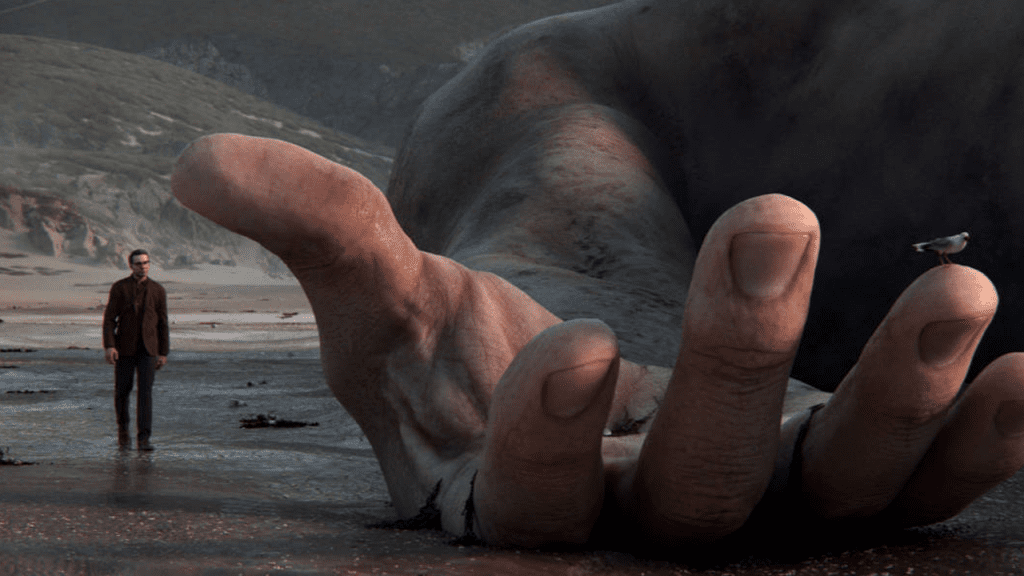 A gigantic, naked corpse washes up on the shore, and academics come to observe the giant, mounting him and encouraging spectators to do so as well.
One of the academics stays away from the giant and narrates the giant's decomposition of the corpse as time goes on, along with the waning interest of the townspeople, who eventually forget the giant's existence.
Okay, guys. This one got me. Maybe because I always have an irrational fear of being forgotten after I die. I'm not sure what it is, but it touched me on an emotional level.
Also, another Blur Studios creation. Yeah, I'm biased; deal with it!
We rate it 7/8