Egyptian short film "Microbus", starring Dalia Shawky, wins Jury Award for Best Short Film at the Festival de Cine Africano in Spain.
Written and directed by Maggie Kamal, and starring Shawky along with Dahaba Abuldahab, the film highlights harassment from a different and unprecedented perspective, which prompted its name to receive several awards and win nominations in different festivals, including the 21st edition of Encourage International Film Festival, Cinquest Film Festival in USA, and Mosaic International South Asian Film Festival.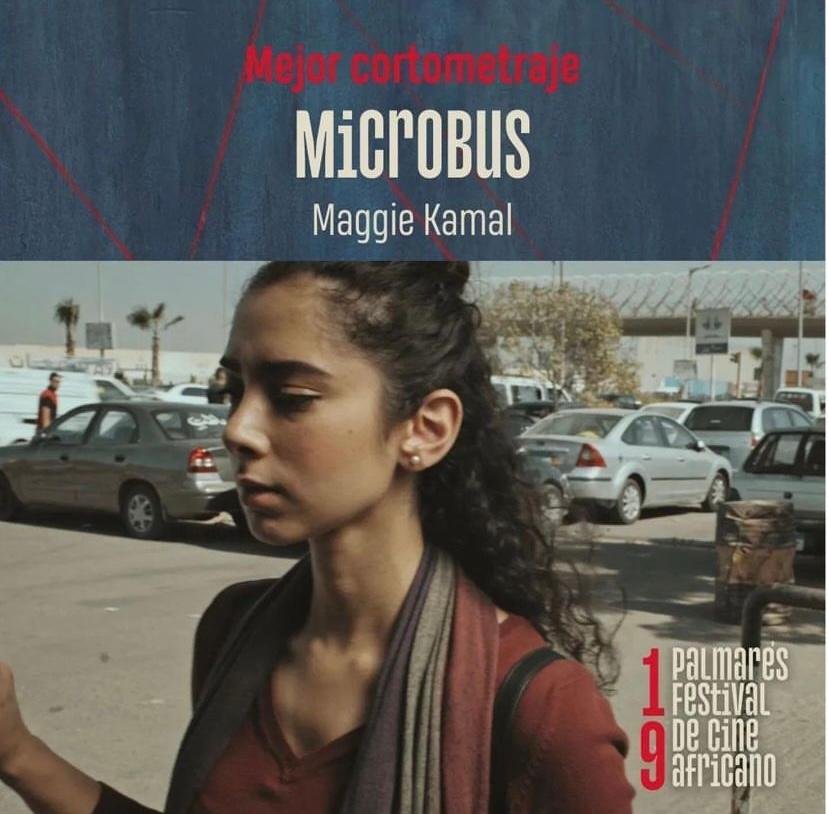 It's noteworthy to mention that Dalia's latest works include her participation in "Ahlam Saeeda", which premiered in Ramadan opposite Yousra and Ghada Adel, by Director Amr Arafa, as well as "AL A'edoon" by director Nader Galal, which is headlined by Amir Karara and Amina Khalil.
Earlier in 2022, Shawky's name came to stardom following her participation in "Finding Ola", opposite Hend Sabry, which is currently available on Netflix. Dalia also took part in the drama "Phobia", an episode starring opposite Fathy Abdelwahab, where she played the role of a young girl who suffers from a phobia that keeps her at home after the murder of her mother.
Dalia featured her first role in a serial drama in "Kaeno Embareh" in 2018, where she played the character of "Nahed Rostom" the aspiring young dancer, which was followed by a string of different works including "El Nehaya" in 2020, "Tawa'am Rouhy" film in 2020, and "Coco Channel" play where she stars opposite Sherihan in 2021.