We all know the show "Da7ee7" by comedian and educator Ahmed El-Ghandour. Ghandour started his project Da7ee7 on Youtube by himself.
After gaining a considerable fanbase, AJ+ took the rights for the show in 2017, and Ghandour started hosting his show on their channel.
By then, Ghandour was given better production, and his content was much more sophisticated and polished.
All, however, was free content.
Both Ghandour and AJ+ monetised through Adsense, where Google would put ads throughout the videos, making the content free for watchers, while having creators profit out of it.
While, obviously, Ghandour would have made more money by himself through his channel, AJ+ still provided him with better production and a larger audience, which we can only assume lead to more profit for Ghandour.
After moving to AJ+ Ghandour became a household name when it comes to educational content in not just Egypt, but the middle east in general. He was named one of the most influential people in the middle east in 2018 and won the most influential person in 2019 at IBC awards.
After 3 years of success, AJ+ announced the end of their collaboration with Ghandour due to budgeting issues, leaving the future of Da7ee7 in jeopardy.
Rumours started circulating on what will happen with Ghandour. Some stated that he'd go back to his own channels, while others confirmed that he would be signing with DMC. Some also said that he would be signing up with MBC, but nothing was announced, until today.
The MBC rumours were true. However, his new show "Mat7af el Da7ee7" will not be airing on the MBC TV channels, but rather their streaming service, Shahid.
This means people will have to pay to watch Da7ee7.
And of course, as you can imagine, people went to shit with the announcement.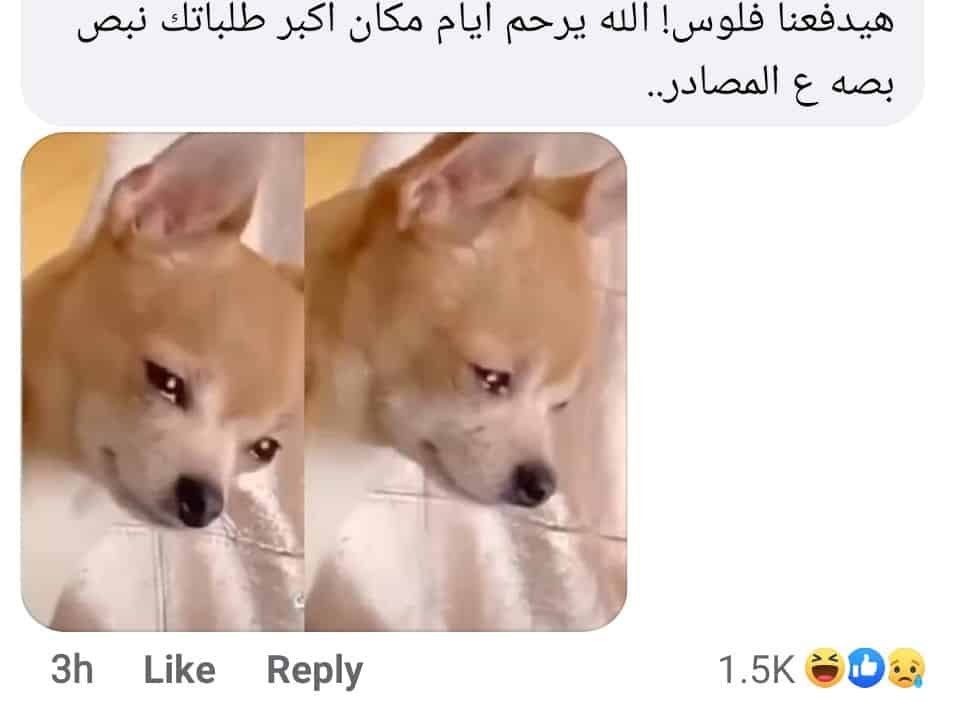 And of course, most said they'll be watching it on Egybest. Meaning they are proudly stealing from the man who is apparently so important to them, they can't live without his content.

I can understand that some people need his content, and maybe might not be able to make money yet, or can't afford it, but let's make things straight…
Shahid is for 14 EGP a week, is for 49 EGP a month, and if you pay a full year, it'll cost 29 EGP a month, and you get free 6 months of Spotify for free as well.
Additionally, they offer a free week trial, which means you can binge-watch for free!
49 EGP month is the price of one pack of cigarettes.
If this person's content is so crucial that you can't live without, I think it'll be fair enough to pay him 14 EGP or 49 EGP.
If for some reason you choose cigarettes over Da7ee7, then you can probably live without watching his content.
Bassem Youssef, who also started through YouTube just like Ghandour, chimed in and criticised those who refused to pay for Da7ee7's new show. Youssef was, of course, attacked from his comments.
Youssef also mentioned that there are services like Patreon and Crowdfunding were viewers help content creators financially, and receive extra exclusive content for their donations. These services are used by almost all content creators in other countries, but in Egypt, people don't even know what they are.
One of the interesting comments on Youssef's post was from another content creator, also verified, saying that he should know that "the youth are suffering" and can't afford to pay for content.
He even started by "are you living with us?" to shame Youssef for living abroad.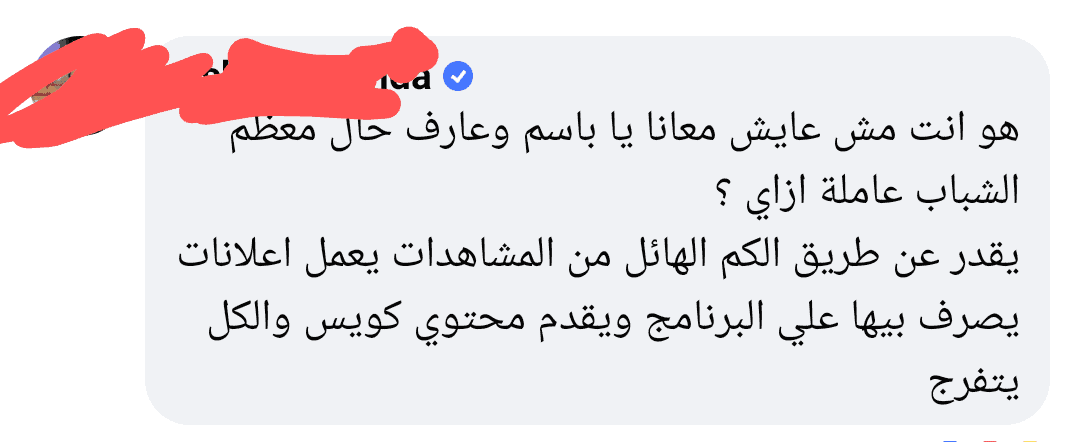 I'm not sure if this man is aware, but Ghandour happened to be one of those youth suffering as well. Why can't he make money?
Ahmed El-Ghandour is a content creator. It's his job. He's not running an NGO to save dying kids and partying with this money.
You want a product or service, you pay for it.
Simple as that!
Now, for transparency's sake, I'm not a fan of Da7ee7 at all, but I can definitely appreciate the effort Ghandour puts into his work. With that said, I'm glad people will get to pay for his content. It's time to give content creator what they deserve!