News broke two days ago about the arrest of three fraudsters, including fashion blogger Hadeer Atef, for scamming 16 people into investing over a million EGP in exchange for profits from various business fields.
The arrest report was published on the Ministry of Interior's official Facebook page, claiming that the blogger in question used her Instagram account to promote fraudulent businesses, including cars and real estate. In addition, the accused allegedly confessed to not reimbursing the victims with financial profits nor returning the originally invested amounts.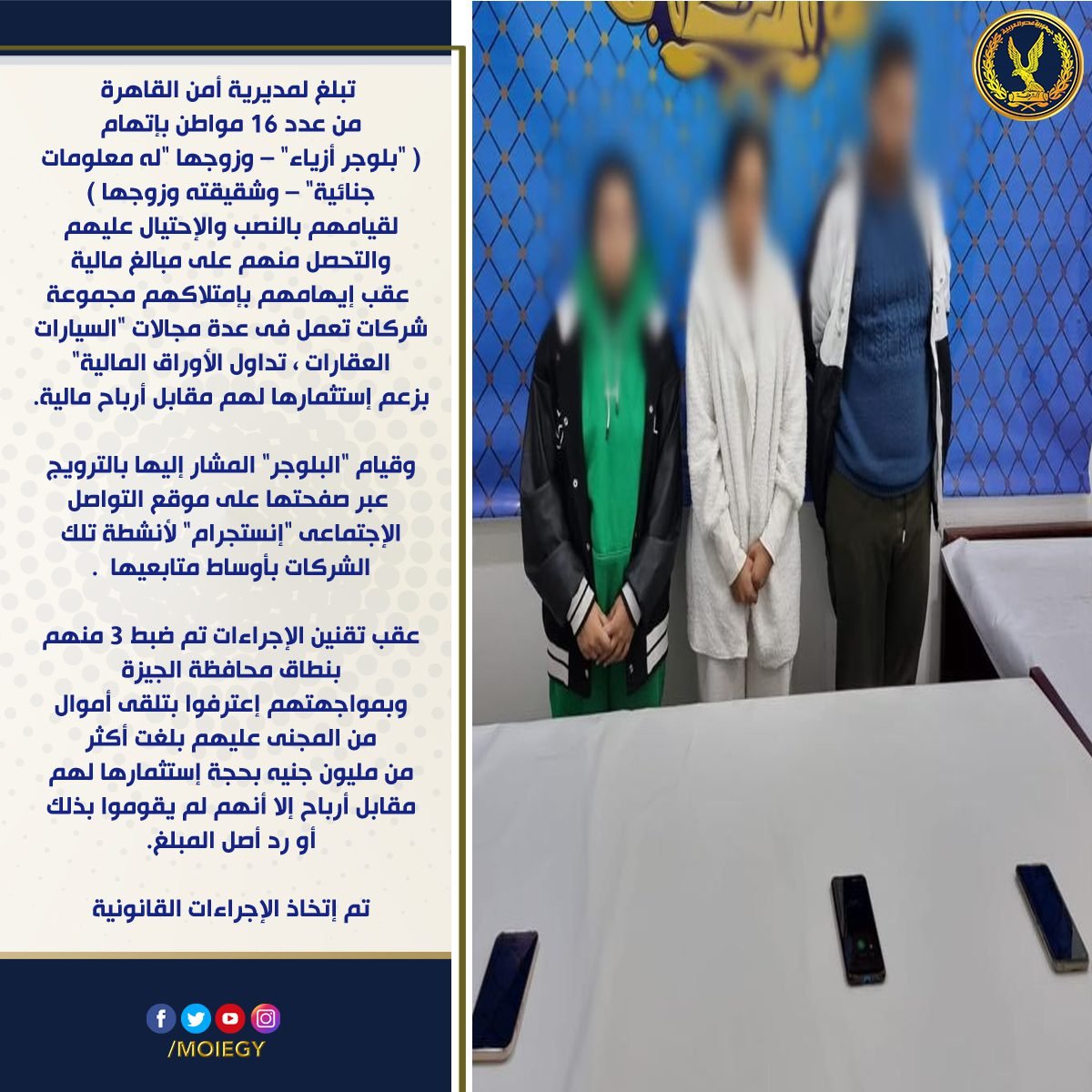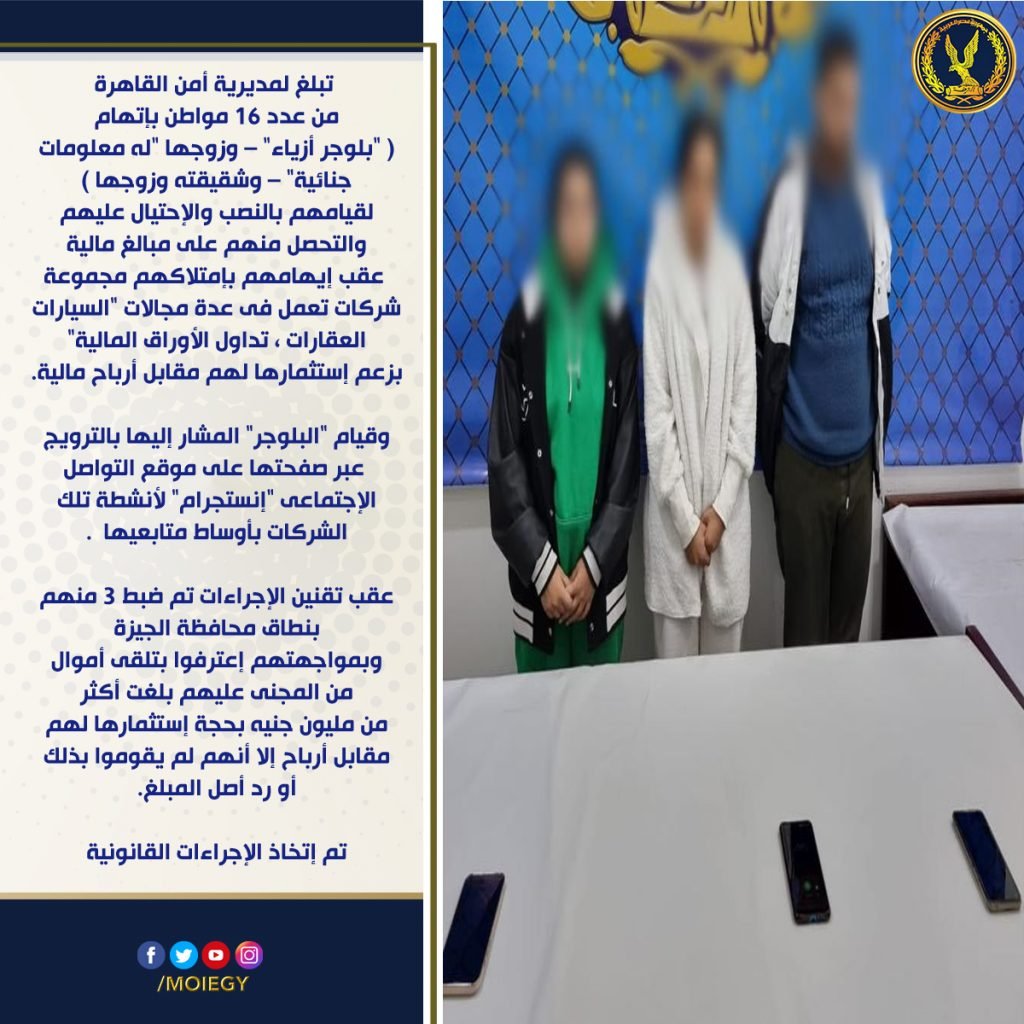 A video surfaced of Atef's mother hysterically claiming that unknown individuals had kidnaped her daughter in the early hours of the day. She also alleged that items were stolen from her house and that Atef's husband was the one who tricked her into scamming people.
Moreover, police forces were still searching for the fugitive, later identified as Bilal Mahmoud, Atef's ex-husband. Rumors circulated online that he had committed suicide; however, a day later, Mahmoud, whose sister and husband were also arrested in the case, was located by the police in Giza. Upon arrest, he also confessed to the crime.
As we await the verdict announcement for the undergoing investigation, stay tuned for any updates.