Jennifer Gates, daughter of Microsoft founder Bill Gates, walked the aisle on Saturday afternoon to marry Nayel Nassar, the Egyptian Equesterian in a beautiful ceremony.
Want to feel the vibes of the wedding? That's our job!
The love behind the lavish wedding
The couple Jennifer and Nayel Nassar are both Stanford graduates. Where Nayel studied economics and management, while Jennifer graduated with a medical degree and a major in human biology.
Their love for horses was the reason they reportedly met in 2016. Jennifer later visited his family in Kuwait, and he took her to Egypt as well.
And Finally, he popped the question in January 2020 while on a romantic ski trip together and got engaged.
Love was all over the air as 25-year-old Jennifer Gates posed for wedding pictures with 30-year-old husband Nayel Nassar among the autumn leaves on her farm.
Jennifer looked dreamy in a princess-like white dress, custom-designed by Vera Wang. Her bridesmaids rocked dark green gowns while holding her long tulle veil for her.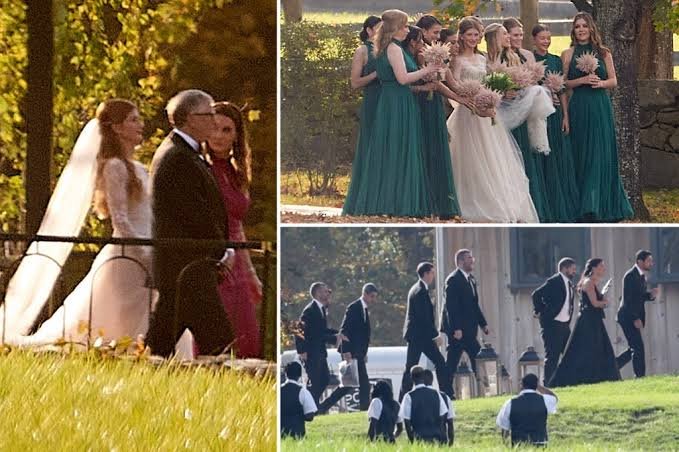 After the beautiful posing for pictures, light rain forced the guests to spend the rest of the day inside where a botanical glass garden specially constructed for the ceremony was waiting for them.
The ceremony was very private as very little is known about the guest list. We knew that novelist Georgina Bloomberg attended, as well as, the band Coldplay who performed at the reception.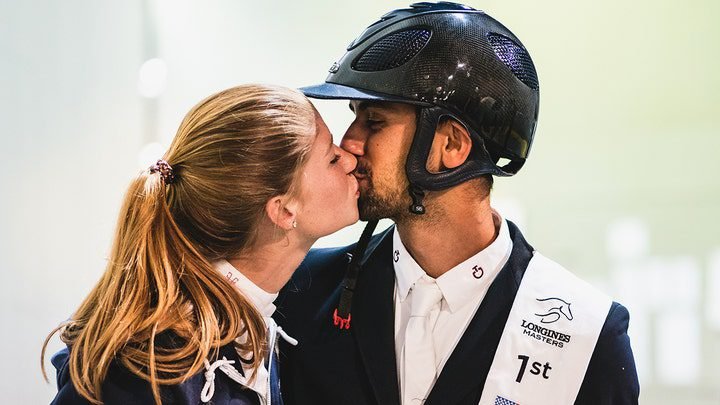 While Reports from the Daily Mail confirm that the couple was already married in a secretive Muslim Ceremony on Friday afternoon, followed the next day by a 2 million dollar civil ceremony on the bride's New York farm.
Jennifer's parents, younger brother, and sister were there for her big day. And It was the first time Bill and Melinda Gates got seen together since they announced their separation in May this year leaving behind a 27-year-long marriage.
More about Nayel Nassar and Jennifer Gates?
Nayel Nassar is a Muslim professional equestrian who represented Egypt in the 2020 Tokyo Olympics.
Born to Egyptian parents in Chicago, he was raised in Kuwait to return later to the US in 2009 for his education. He started riding at the age of 5 and is ranked 44th in the world.
Nayel's wealthy parents, Fouad Nassar and Iman Harby own an interior and architecture designing farm called Diwan Interiors International in Kuwait.
While Nayel's net worth alone is estimated to be around $100 million. He started his company, Nassar Stables LLC, in 2014. He is fluent in English, Arabic, and French.
What about Jennifer Gates?
Jennifer Gates has her own business as well. She is the owner of Evergate Stables and is set to inherit a portion of her father's fortune, as per the Insider.
We loved the Couple, we loved the wedding, and we wish them from our Hearts a Happy Life!