Nayel Nassar qualified for the Final of the Tokyo 2020 Olympics with no penalties, riding his Best horse Igor at Equestrian Park.
This is not just any achievement, it's MASSIVE and not just for an Egyptian, but in general.
Nayel Nassar, is known to be; a 30 years old Egyptian horse rider, born on 21th of January 1991, and a graduate from the faculty of economics, Stanford University, he was born in Chicago, to Egyptian parents, and grew up in Kuwait, later, he took the American nationality.
However, in the Olympics, he's competing as an Egyptian.
Oh, and did we mention that his father-in-law is Bill Gates?
But, in this article, it's more than just a bibliography. It's " discoveries" about a character which took, all social media platforms, recently and before, we will show you, 10 Facts About Nayel Nassar you didn't know before.
10- Nayel Nassar Was 5 Years Old In The First Time He Rode A Horse
Nayel Nassar is a professional equestrian. He first began riding at the age of five and jumping at ten. Nassar's published that, on his Instagram page, many times, he is always proud to say that he's been an equestrian since day one.
9- Nayel Nassar Won The Longines FEI World Cup Rase In 38.15 Seconds Only
In February 2019, he won the cup at the Longines FEI World Cup, Jumping to Wellington after he finished the race in 38.15 seconds. In 2012, he had won the Artisan Farms Young Rider Grand Prix Series at the Winter Equestrian Festival.
Nasser qualified for the International Federation for Equestrian Sports (FEI) Show, Jumping World Cup Finals in 2013, 2014, and 2017, and the FEI World Equestrian Games in 2014. In addition, he competed at the Longines FEI World Cup Finals in Paris. Also, he regularly competes on the international Grand Prix circuit.
8- It's Not the First Time Nassar Represents Egypt
Nayel Nassar is a real Egyptian who didn't give up on his roots. He represented Egypt at the 2012 London Summer Olympics. This year, at Tokyo2020, Nassar represents his home country -Egypt- again, in the Egyptian equestrian Olympics, and his first match is holding on the 3rd of August.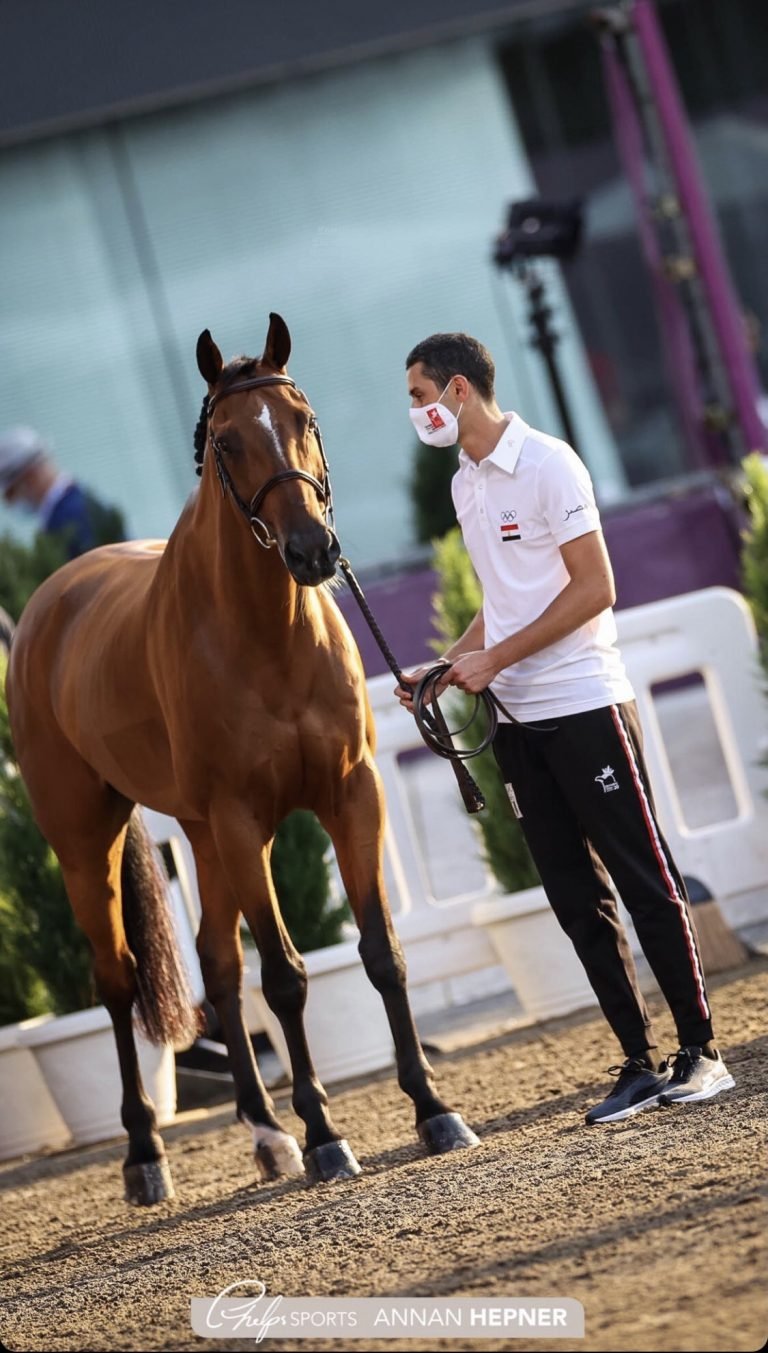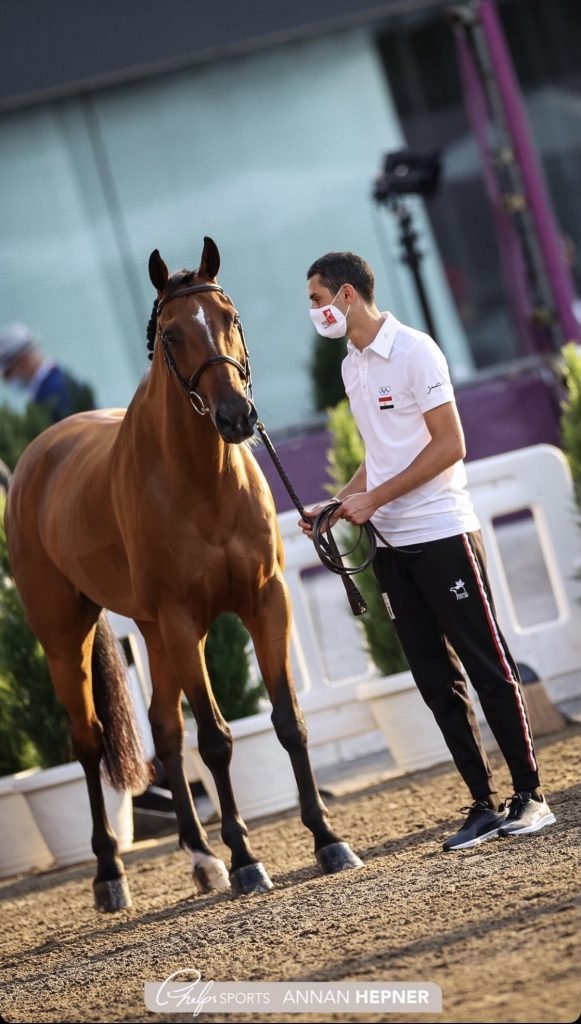 7- Nassar Brought Back The Egyptian Equestrian Team After Being Missed In The Olympics for 60 years.
It's a shocking surprise that Egypt didn't send its equestrian team for 60 years, but thanks to Nassar, who made it brave again and led it with honor.
6- Nassar Has His Own Horse Stables.
Being an athlete is not the only source of money. Sure Nassar knows that, and sure. But, he knows how to work in something he loves and build his own business from it. Nayel Nassar established his stables back in 2015 and named it: " Nassar Stables." The stables are located in Southern California. The business is based in the city of Encinitas in San Diego County.
5- Nassar Has His Own Dog, And His Dog Has His Own Instagram Account
It's cute to have a puppy, but what's cuter is making the puppy an Instagram account! Nassar has a puppy called "Earl." He announced, after a year of bringing Earl to the house, to make an account for him, and the puppy Instagram account has a bio including that " He is living his best pupper life all around the globe," with calling Nassar as a dad, and Jeniffer Gates, Nassar's fiancé, as his mommy.
4- Nayel's Best Horse Friend Is Named Igor.
Every Gates stable, the stables association, riled by Bill gates, Nassar's Father- In- Law, announced that Nayel and Igor, the two equestrian besties, we'll be together in the Olympics, for the first time, and huge preparation and cheers are going all over the place.

3- Nayel Is From Top 50 Equestrians World Wide
International Federation of Equestrian Sports ranked Nassar as #41 worldwide. A whopping 36 competition wins, since 2010, under his belt, including The Longines Speed Challenge, for the Longines Masters of Los Angeles 2016 the Global Champions League.
2- Nayel And His Future Wife Share The Same Life And Hobbies
It's something beautiful when your partner- in- life shares the loves and hates with you. Nayel And Jennifer Gates are doing that. Jennifer Gates is also an equestrian and a Stanford graduate and manages Gates Stables. Just like Nassar, they aren't just life partners but also in business.

Jennifer Gates is one of Bill Gates' daughters and the oldest one, born in 1996. She is an equestrian and had a Stanford degree In medical school. Jennifer and Nayel have been friends since 2017. Before, after a long and still continuous love story, their engagement was officially announced at the begging of 2020 and captioned this beautiful moment with:" The girl of his dreams."
1- Nayel Was The First Equestrian To Win 2 Races With One horse At the Same Time
Nayel made history and took home the $400,000 Longines Grand Prix of New York, the grand finale of the Longines Masters of New York. He is the first rider to win both the Longines Speed Challenge and the Longines Grand Prix at the same event and the first to do it with the same horse.