ElShai confirms news about fires in the main hall "Gouna Plaza" in which the ElGouna Film Festival should take place tomorrow. The civil defense was able to control the fires, however, the plaza was completely destroyed.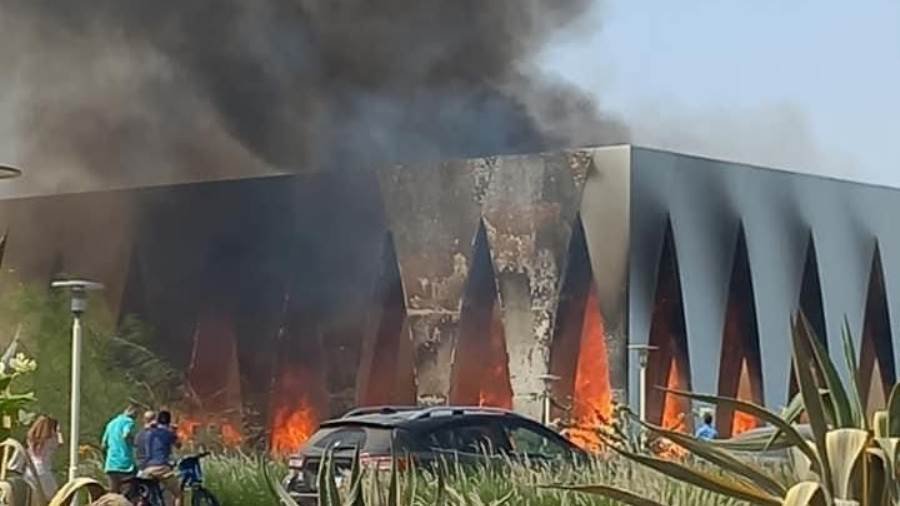 The main hall of ElGouna Film Festival is safe and far from the place of fire.

Theatre which the fire happened in was supposed to have the afterparty of the opening ceremony and instead of being high, it will be a bit lower.

Eng. Samih Sawiris, Founder of ElGouna
The causes of fire was an electrical short circuit in the high point of the theatre. We hope we can fix it before the opening ceremony.

The 5th edition of the ElGouna Film Festival will proceed as planned

Eng. Samih Sawiris, Founder of ElGouna
https://www.instagram.com/p/CU94ZasDp7r/?utm_medium=copy_link
This isn't the first time that this happens in GFF. In 2018, one of the halls in the Marina Theatre, which led to the cancellation of "Yomeddine" movie.
El Gouna Film Festival (GFF) is one of the major festivals in the Middle East and North Africa (MENA) area. GFF strives to present a diverse range of films for a passionate and knowledgeable audience, while also promoting greater cross-cultural communication through the art of filmmaking. It is planned to start on the 14th of October
We Hope Everyone Is Safe!