As the eagerly anticipated release of "El Batta El Safra" approaches Egyptian cinemas on the 9th of August, the excitement in the air is palpable. Rhyme Productions, the driving force behind the film, recently hosted an exclusive premiere night that set the stage for the upcoming cinematic sensation.
Penned by Mahmoud Ezzat and masterfully directed by Essam Nassar, "El Batta El Safra" boasts a star-studded cast including Mohamed Abdelrahman, Ghada Adel, Mahmoud Hafez, Farah Elzahed, Ebrahim Samir, Hassan Aboelrous, Ahmed Taalat, Salah Abdallah, Samy Maghawry, and Amr Ramzy.
Produced by a collaborative effort involving Ramy El Sokkary's Rhyme Productions, Mohamed Hefzy's Film Clinic, Karim Al Sokkary's Sugar K, and Hamed Mostafa's Legacy, the film promises an enthralling cinematic experience.
The Grand Premiere
The much-anticipated premiere of "El Batta El Safra" took place at the prestigious VOX Cinemas Mall of Egypt. The red carpet event was graced by the presence of the film's esteemed cast and crew, alongside a constellation of celebrities, prominent filmmakers, and public figures. The premiere night created an electric atmosphere, setting the stage for what is poised to be a cinematic triumph.
Plot Unveiled: A Peek into "El Batta El Safra"
At the heart of the film's narrative lies Ahmed Wafik, a meticulous academic researcher in psychology. His aspirations for a significant promotion hinge on his latest research, which takes an unexpected turn when he finds himself compelled to accompany Rasha, a dangerous registered criminal, on a field study.
This immersion into Rasha's life becomes a catalyst for a gripping adventure, one that fundamentally alters Ahmed's perspective on his research subject and his very existence.
"El Batta El Safra" transcends conventional storytelling, weaving intrigue and transformation into a captivating tapestry.
Rhyme Productions: A Cinematic Journey
Ramy El Sokkary, the CEO and Founder of Rhyme Productions, established the company with the ambitious goal of becoming a powerhouse in the Arab world's film industry.
Over the years, Rhyme Productions has carved a niche for itself by producing a plethora of successful advertisements and acclaimed TV shows.
From the uproarious "El Frenga" starring Ahmed Famhi, Hisham Maged, and Chicko, to the poignant "El Familia" by Ahmed Amin, and the thought-provoking "Mesh Mosalsal Hend Sabry" by Hend Sabry, Rhyme Productions has consistently delivered quality content.
The latest addition to their impressive repertoire, "El Batta El Safra," reaffirms their commitment to cinematic excellence.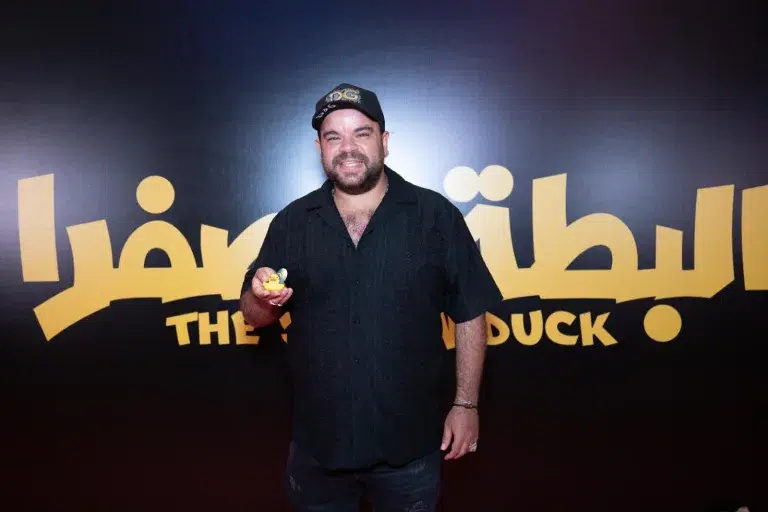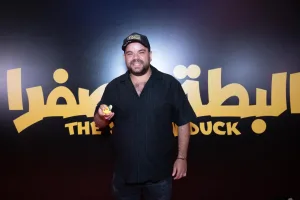 The Tea?
With the premiere night behind us and the release date just around the corner, "El Batta El Safra" has already generated immense buzz and excitement.
The synergy of visionary direction, exceptional storytelling, and a stellar ensemble cast positions the film as a must-watch for cinephiles and casual moviegoers alike.
As the countdown to the cinematic release continues, the anticipation for the transformative journey that "El Batta El Safra" promises grows stronger.