Today is World Teachers Day, and the world celebrates teachers and recognizes their efforts and valuable roles in raising, educating generations, and playing a crucial role in making society a better place.
In light of this, we brought you five films that portray great examples of teachers.
Dead poets society (1999)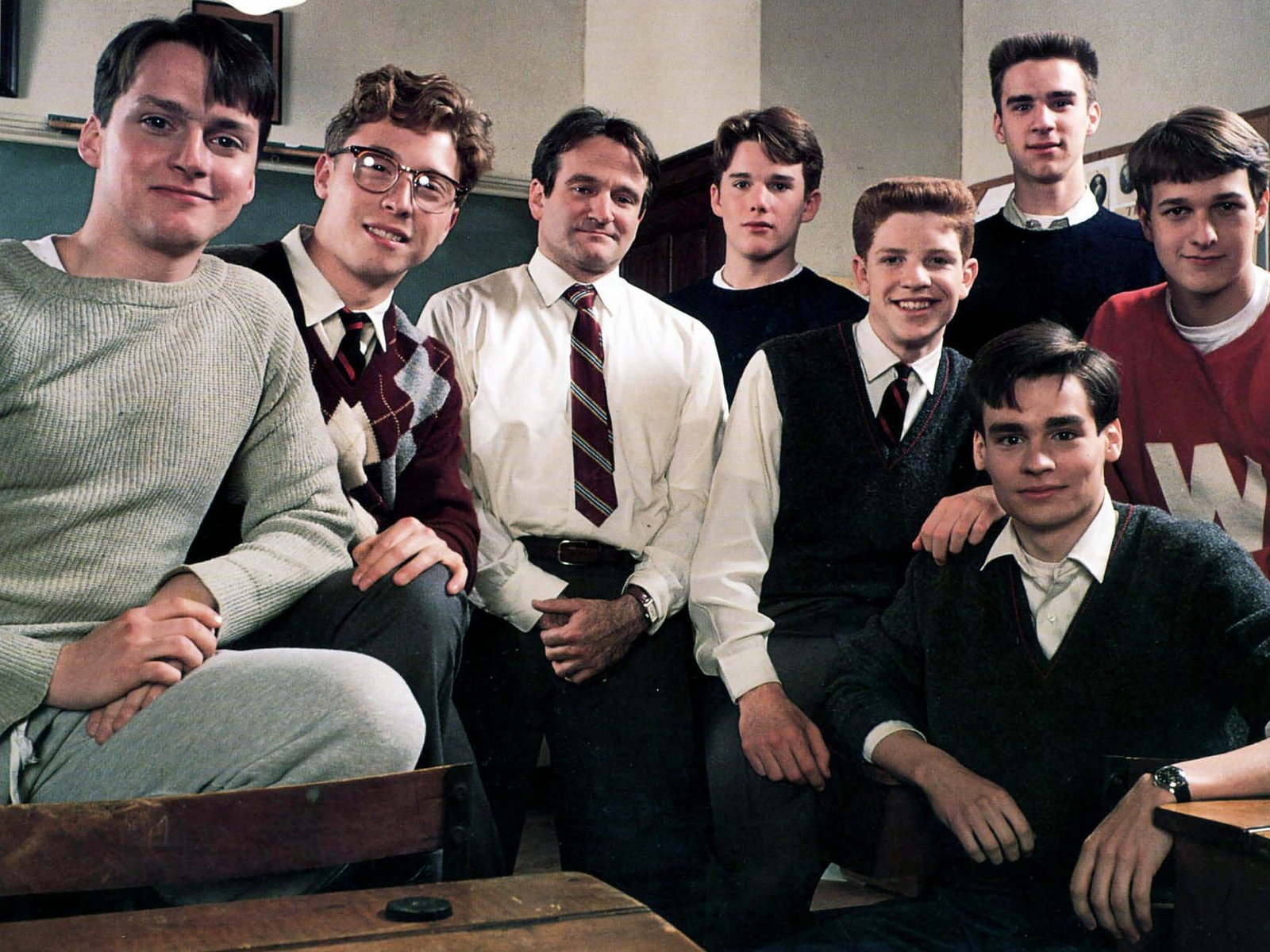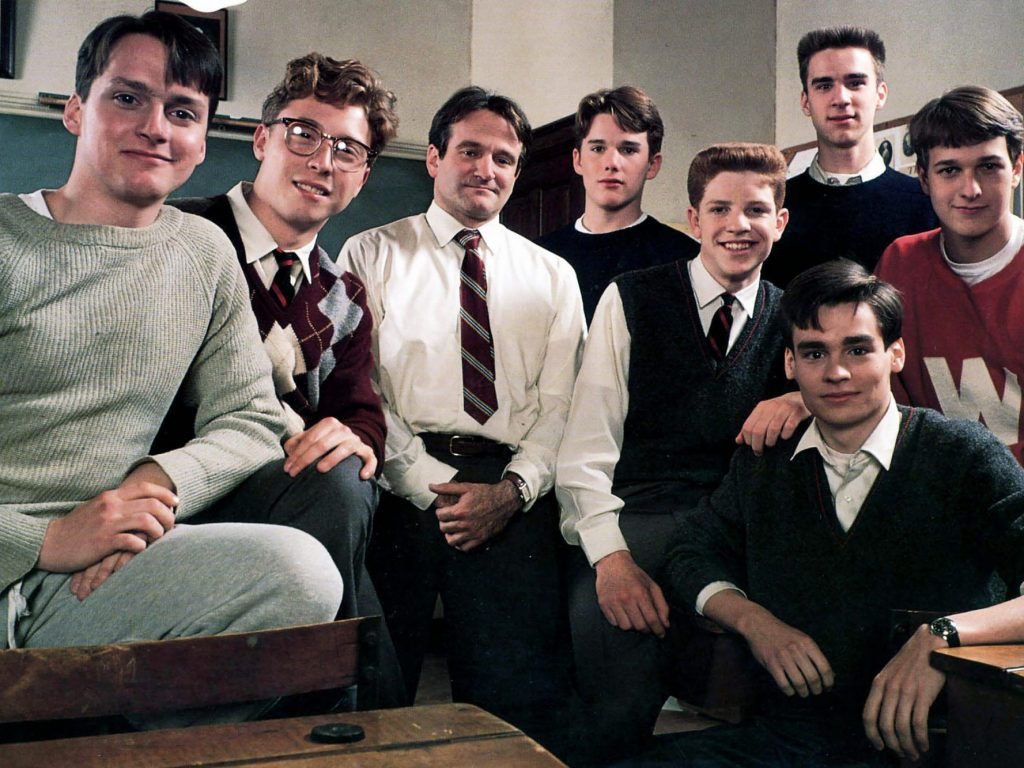 Starring Robin Williams and directed by Peter Weir, this movie follows the story of an English high school teacher named John Keating. However, he's not like other ordinary teachers. Keating teaches his students poetry in the most charming, creative, and passionate way of teaching while encouraging them to break free from society's restrictions and live their lives to the fullest. He teaches his students the value and importance of poetry and art in life and how it's not any less important than sciences and math.
"Carpe diem. Seize the day, boys. Make your lives extraordinary!"

John Keating to his students
Perks of being a wallflower (2012)
This movie follows the journey of Charlie Kelmeckis, an introvert 15-year-old freshman high school student who suffers mentally due to unfortunate events in his childhood and middle school. Mr. Anderson, his English teacher, notices how brilliant of a student he is and that he likes reading. So he offers him books from time to time for Charlie to read and write essays about them. This helps Charlie to cope with his first weeks of school as he's still trying to make new friends. Throughout the movie, we notice how Charlie and Mr. Anderson become closer and how their student-teacher relationship is meaningful and inspiring.
"We accept the love we think we deserve."

Mr. Anderson answers charlie's question, "Why do nice people choose the wrong people to date?"
Precious (2009)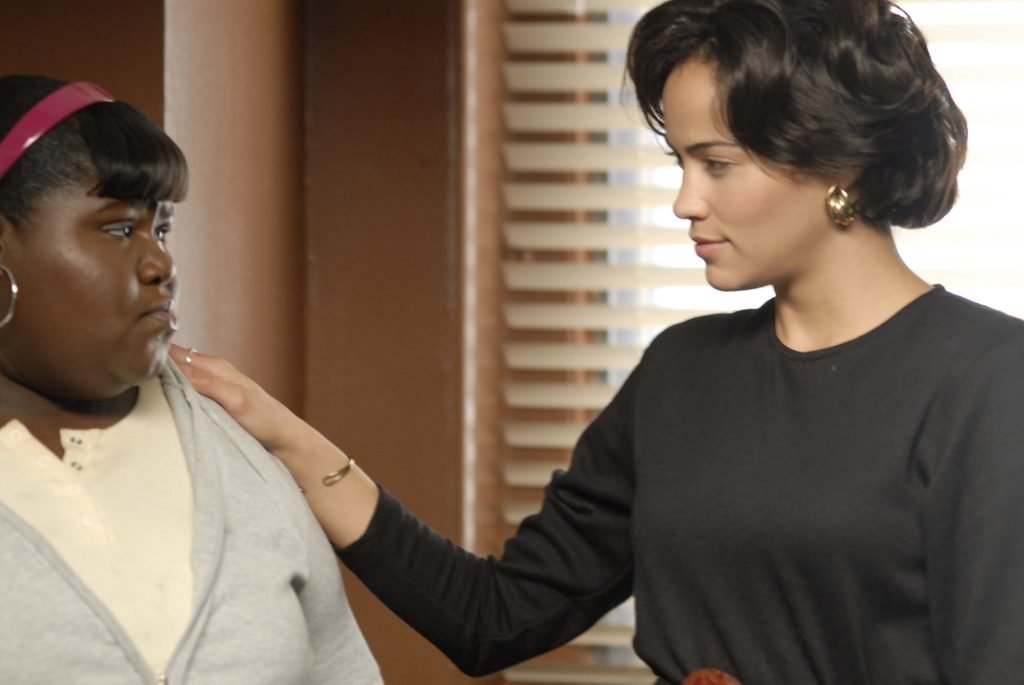 In this movie, we witness the story of Claireece "Precious" Jones, a 16-year-old who can neither read nor write due to the difficult circumstances she's living. Her own father impregnates Jones, and she suffers constant abuse at the hands of her vicious mother. Later, Precious finds a spark of hope and an opportunity to turn her life around when she is offered the chance to transfer to an alternative school. That's where we watch the vital role of her new teacher, Ms.Rain, who helped Precious to begin her journey from oppression and tragedy to self-determination.
Freedom writers (2007)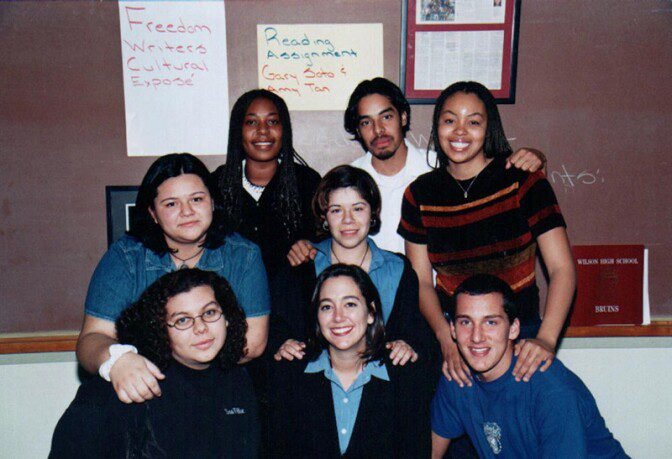 This movie is based on the 1999 book The Freedom Writers Diary by teacher Erin Gruwell and students. They compiled the book from real diary entries about their lives that they wrote in their English class at Woodrow Wilson Classical High School in Long Beach, California.
The film follows the story of Erin Gruwell, a teacher who works in a racially divided Los Angeles school. Her class includes at-risk teenagers who are deemed incapable of learning. But Gruwell sees potential and hope in these students and doesn't give up on them. Instead, she inspires her students to know the importance of their education, planning their future, and how to be invested and motivated to do so. She assigns reading material that relates to their lives and encourages them all to keep journals.
"It doesn't take a rocket scientist to figure out that if you tell kids they're stupid–directly or indirectly–sooner or later, they start to believe it."

Erin Gruwell
Lean on Me (1989)
In this fact-based film, a school named East Side High becomes the lowest-ranked school in the state. That's when maverick ex-teacher Joe Clark takes over the school as a principal, and we watch how he works on solving the issues preventing the improvement of the student body's state exam scores.
"You are not inferior. Your grades may be. Your school may have been. But you can turn all that around and make liars out of those bastards in exactly one hour when you take that test, pass it, and win!"

Principal Joe Clark
These films teach us the importance and value that teachers play in young people's lives, and they are a great source of inspiration for teachers to know how crucial their impact can be on their students' life and how to be better and fulfill their duties efficiently.