With steady steps, Egyptian editor Ahmed Hafez is making his way from Egypt all the way to Hollywood and the international film industry. Hafez is working on Marvel's highlight anticipated show Moon Knight directed by Mohamed Diab, who collaborates with Hafez for the third time following Clash (2016) and Amira (2021) feature films.
Hafez edited two episodes of the series, one is directed by Mohamed Diab and another by the duo Justin Benson and Aaron Moorhead.
Moon Knight is a new globetrotting action-adventure series featuring a complex vigilante who suffers from a dissociative identity disorder. The multiple identities who live inside him find themselves thrust into a deadly war of the gods against the backdrop of modern and ancient Egypt.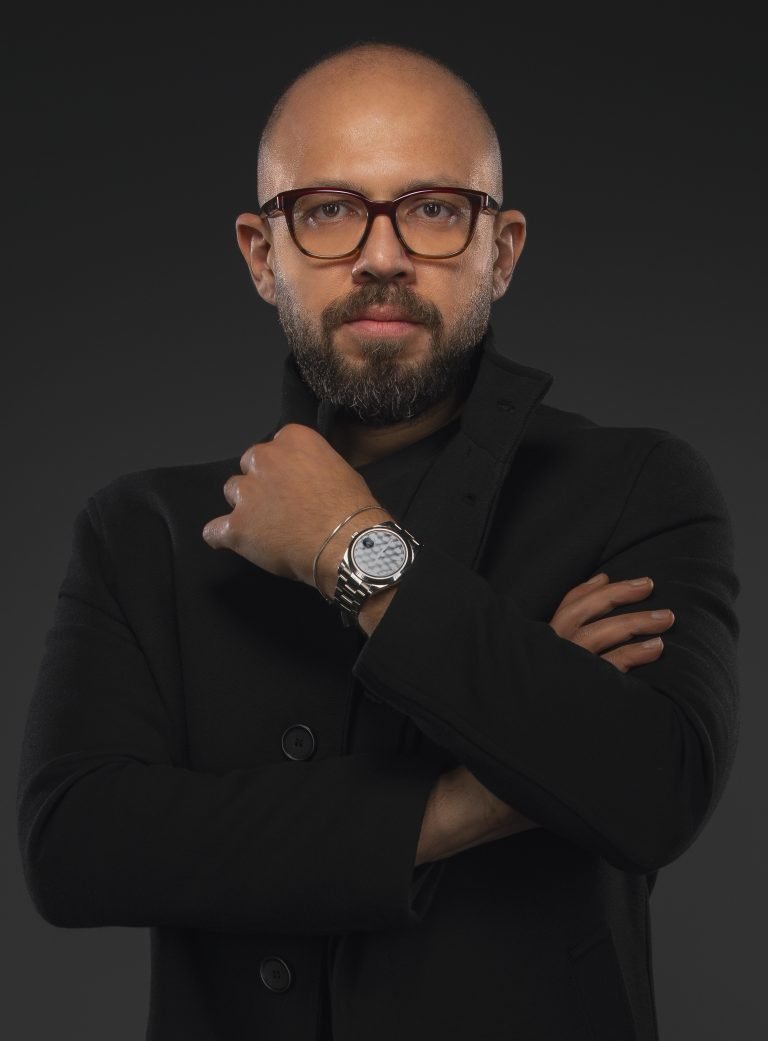 Starring Oscar Issac as the titular character and Ethan Hawke as the antagonist, the series is set to premiere on Disney+ on March 30th as announced by Marvel Studios yesterday coinciding with the release of the official trailer which Ahmed Hafez shared on his social media and commented
"Been working really hard on this one for the past few months away from home. But the more challenging it got, the more rewarding it was for me.

I'm proud to have had the opportunity to be part of this amazing project and life-changing experience through editing episode 103 and 104…Thank you to everyone who has helped me along the way especially Mohamed Diab."
Working on an internationally anticipated project from one of the biggest studios in the world is quite the cherry on top for Ahmed Hafez's career which he began at a very young age in a small editing room in Cairo. Throughout the following years, his portfolio included both MENA box office blockbusters and independent local and regional films that competed and won in the most prestigious film festivals in the world.
Ahmed Hafez's work as a film editor garnered him more than 15 local and international awards so far.
And a few months ago, he gave a masterclass about the art and techniques of film editing at the Hungarian Society of Film and Video Editors (HSE) in Budapest, another first for an editor from the Arab world.
Back in 2016 Ahmed Hafez received international acclaim for his work in Clash (2016) by Mohamed Diab, which opened the Un Certain Regard section at the 69th Cannes Film Festival. Additionally, Deborah Young described his work on the film as "rapid-fire editing" in her Clash Cannes review in The Hollywood Reporter. For his work in Clash, Ahmed Hafez received three awards at the Carthage Film Festival (JCC), Cairo Film Society Festival, and the Egyptian National Film Festival.
A year later, Ahmed Hafez worked the Jordanian-Turkish feature film The Guest: Aleppo-Istanbul (2017), starring Jordanian actress Saba Mubarak and written and directed by Turkish director Andaç Haznederoğlu. The film earned him the Best Editing award at the International Bosphorus Film Festival in Turkey.
In recent years, Ahmed Hafez's work grew to include more regional and international productions, the most recent of which was Palestinian Jordanian film Amira (2021), his second collaboration with Mohamed Diab; The film landed its world premiere at Venice Film Festival winning three collateral awards and receiving wide critical acclaim. A couple of months later it received a special mention at Carthage Film Festival (JCC).
Last year Hafez's first TV play Coco Chanel was released on Shahid marking the phenomenal comeback of the iconic Sherihan after a long hiatus. The musical is directed by Hadi El bagoury whom Hafez often describes as his "Godfather." The duo worked together on many occasions, most recently on the romantic drama Full moon (2021) which debuted in the 5th edition of EL Gouna Film Festival and was just released across Egyptian theaters.
In 2020, he edited Netflix's first Egyptian original series Paranormal directed by Amr Salama. The TV horror drama is based on the best-selling Arabic horror novels by the late author Ahmed Khaled Tawfik. Hafez's first collaboration with Salama was in Sheikh Jackson which world premiered at Toronto International Film Festival (TIFF) in 2017.
Hafez worked with Marwan Hamed on almost all of his box office blockbusters. Their collaboration started with The Blue Elephant (2016) which made a massive hit at the time and The Originals, which earned him four awards, then Diamond Dust (2018), which Hafez considers to be the closest film to his heart for its storytelling style.
It garnered him the Best Editing award at the Arabian Cinema Awards (ACA). Their latest blockbuster was Blue Elephant: Dark Whispers (2019), the highest-grossing film in the history of Egyptian cinema with revenues surpassing EGP 102 million. They are currently working on the much-anticipated Kira & El Gin; Egypt's highest budget film ever, set to hit theaters in summer of 2022.