On 7 January 2022, AboFlah posted a video on YouTube announcing the start of "the most beautiful winter" fundraise, collaborating with Muhammad Bin Rashed Al Maktoum Global Initiatives, the UN Refugee Agency, and the Food Banking Regional Network.
The goal was to provide warmth from winter to more than 100,000 Arabic and African families from the refugees through a fundraising campaign worth 10 million dollars.
Who is AboFlah?
AboFlah is a YouTuber named Hassan Soliman, known as AboFlah because of his channel's name — the Aboflah channel. He became a YouTuber in 2016, and now he is considered one of the most popular content creators and gamers in the Arab region, with 23 million subscribers.
Where does AboFlah come from?
Aboflah is from Kuwait, however, his fans come from all over the MENA region.
How many subscribers does AboFlah have?
As of the date of publishing this article, Aboflash had 23 million followers.
He's also a charity lover as he did several charity projects like building a mosque and building houses for refugees. Although his content is all about gaming and funny daily vlogs, his generous and witty character makes people love him that much.
The beginning of the campaign:
It all started on 3 December 2020. He uploaded a video to start a charity project that would cover the costs of treating 1000 people with cataracts and can't see as a celebration of reaching 10 million subscribers. He streamed for 3 hours, which resulted in the treatment of 1500 people.
Then, on 28 October 2021, he uploaded another video celebrating the 20 million subscribers through collaborating with the United Nations High Commissioner for Refugees. He conducted a live stream fundraising event that continued to 28 hours to raise 1 million dollars to cover the expenses of around 5715 families for the whole duration from November to January.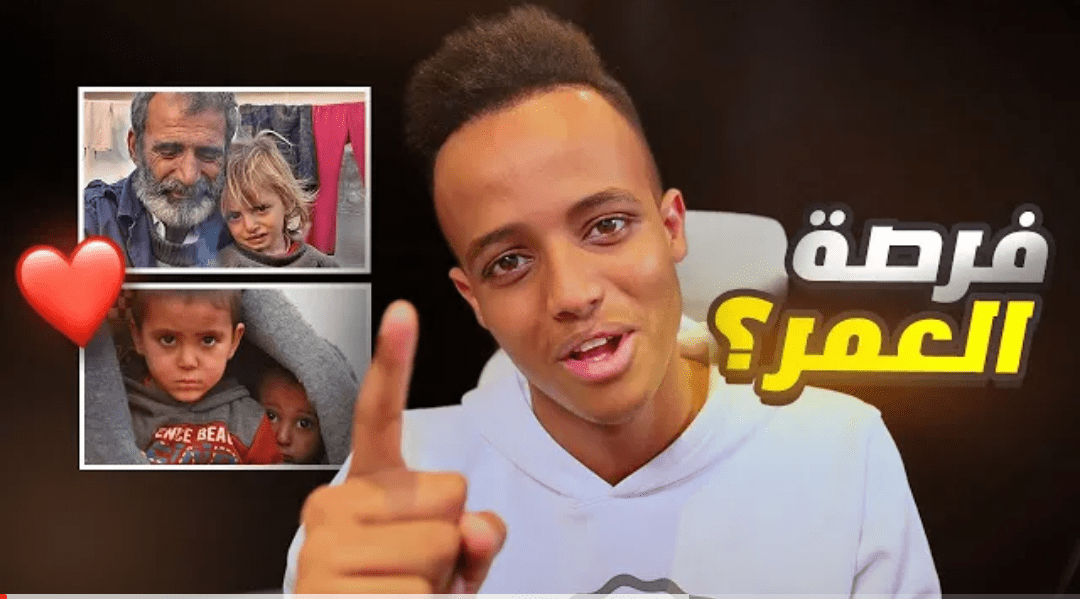 And guess what? He started another charity project after just two months! Again, he was selected by the UAE to be part of "the most beautiful winter" fundraise. But, this time, the challenge was bigger.
He lived in a glass box near Burj Khalifa in Dubai to raise 10 million dollars to support 10000 families from the refugees across the region.
The live stream continued for 12 days!
And by that, he managed to break the world records for the longest live-stream and most viewers for a charity donation live stream on youtube.
AboFlah is doing a great job inspiring people and encouraging them to give a hand to those in need and who deserve to be well-recognized.