Spotify announced its third RADAR collaboration in the MENA region, bringing together artists of two cultures united by their love for K-Pop.
The collaboration will see RADAR artist Bader AlShuaibi, a Kuwaiti-Saudi-based pop artist and K-Pop artist AleXa, join forces to release a K-Pop style track with high energy based on a distinctive reggaeton rhythm.
The track "Is It On" is set to release on May 21st under the RADAR program. This is the first time Spotify facilitates such a unique collaboration as the first of its kind for the RADAR program.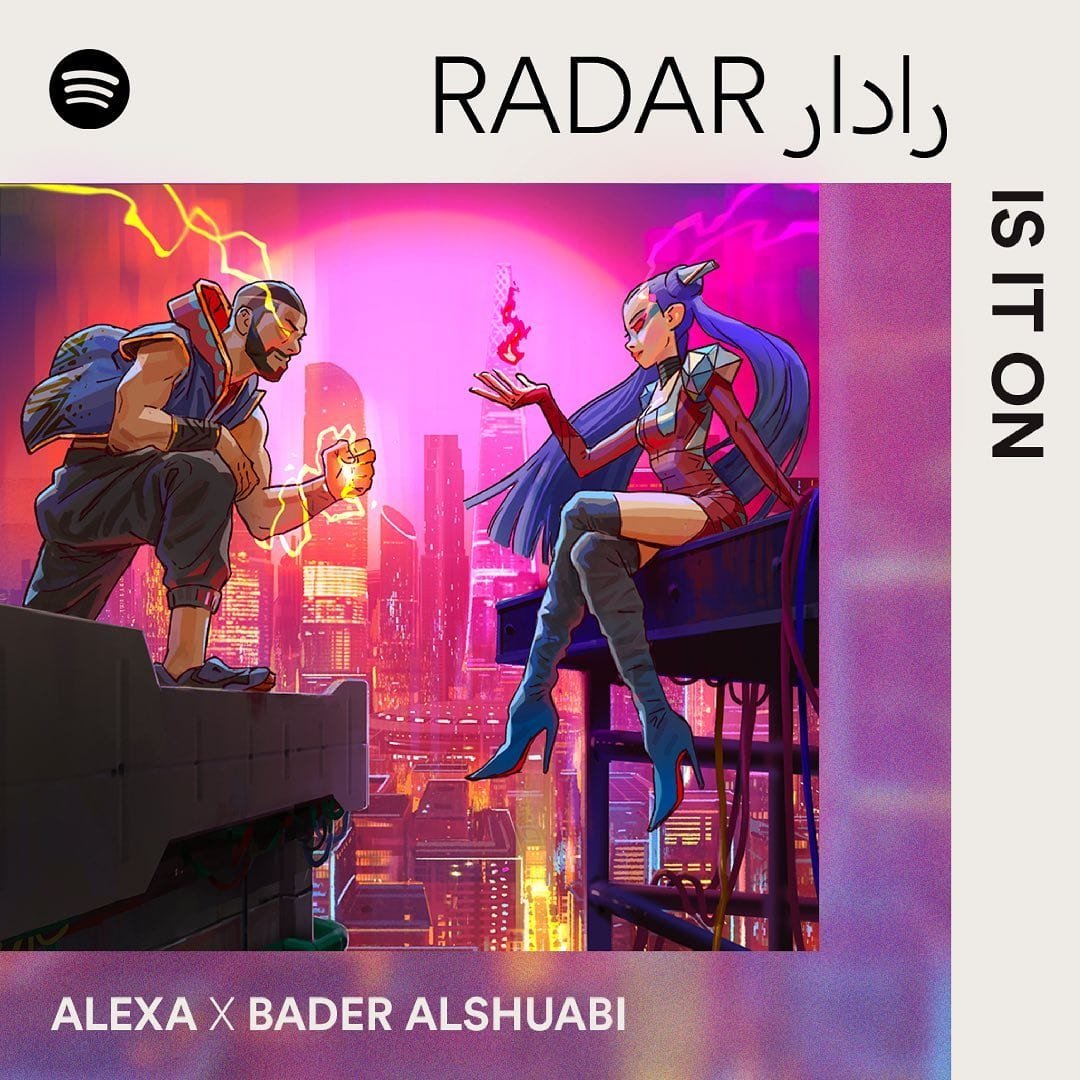 Spotify is constantly looking to amplify RADAR artists in MENA through unique collaborations. K-pop has been performing well in MENA with a 140% year-on-year increase in K-pop consumption from Jan 2020- 2021. Saudi Arabia, UAE, Morocco, Egypt, and Qatar are currently the top five MENA countries streaming K-pop music.
RADAR MENA showcases rising artists from the region like Bader AlShuaibi whose music gained popularity in Kuwait and the MENA region. His music is streamed most in Saudi Arabia, UAE, the United States, and Kuwait.
AleXa was the first RADAR Korea artist to join the program after it's official launch in August 2020. She was also the second most streamed RADAR KOREA artist globally in 2020.
"It's 2021, we barely see any borders between cultures and people. This project is the child of globalization and my personal love for Korean Pop culture. AleXa is an extremely talented artist and together I believe we created the coolest cross-cultural collaboration, ever," said Bader AlShuaibi.

"I'm so grateful for this collaboration. It's a fresh, never-heard-before mix of cultures and sound. I really can't wait for our fans to hear this track all over the world,"

said AleXa.
"In our continued efforts to blur the boundaries of the global music landscape, we cooked up this next RADAR collaboration with a focus on K-Pop and Khaleeji Pop from the Gulf region. K-Pop is performing amazingly well across the world, but especially so in the Gulf, where we see K-Pop releases shoot to the peak position on charts,

"Equally as important is opening up the export market to artists both ways, growing their fan bases globally and paving the way for more opportunities in their career development."

said Wissam Khodur, Artist & Label Partnerships at Spotify MENA.
Spotify has been preparing for the RADAR collaboration for over a year. While the track will be fully owned by both artists' labels, Spotify oversaw the collaboration project starting with connecting the two artists to financial and marketing support.
The support not only includes the cost of production and on-platform promotion, but it also includes billboard placements in New York Times Square, as well as social media, support to maximize exposure and drive listenership globally.
The RADAR program is Spotify's global artist program, exclusively designed to help emerging artists around the world reach the next stage in their careers and strengthen their connection to listeners.
Spotify provides artists taking part in RADAR with resources and access to integrated marketing opportunities to help them boost their careers, in addition to expanded reach and exposure to 178 markets worldwide.