Azza Fahmy Jewellery is proud to announce the launch of our capsule collection that continues the celebration of Ancient Egypt – a theme we are honoured to continue to shed light on as it has always been a core part of our DNA and culture.
As a brand, we really appreciate how the art deco era interprets the Pharaonic art in a geometric manner and that's the direction taken for this collection.
Head designer Amina Ghali comments: "I love how we designed these pieces to adorn your body, each piece is carefully crafted to perfectly sit on your neck, arm or fingers."
This more exclusive range of the Egyptomania collection consists of three rings, a cuff, and a necklace – all of which carry symbolic and hieroglyphic references.
Symbols
A symbol of purity, self-regeneration and rebirth the Lotus is key for three pieces.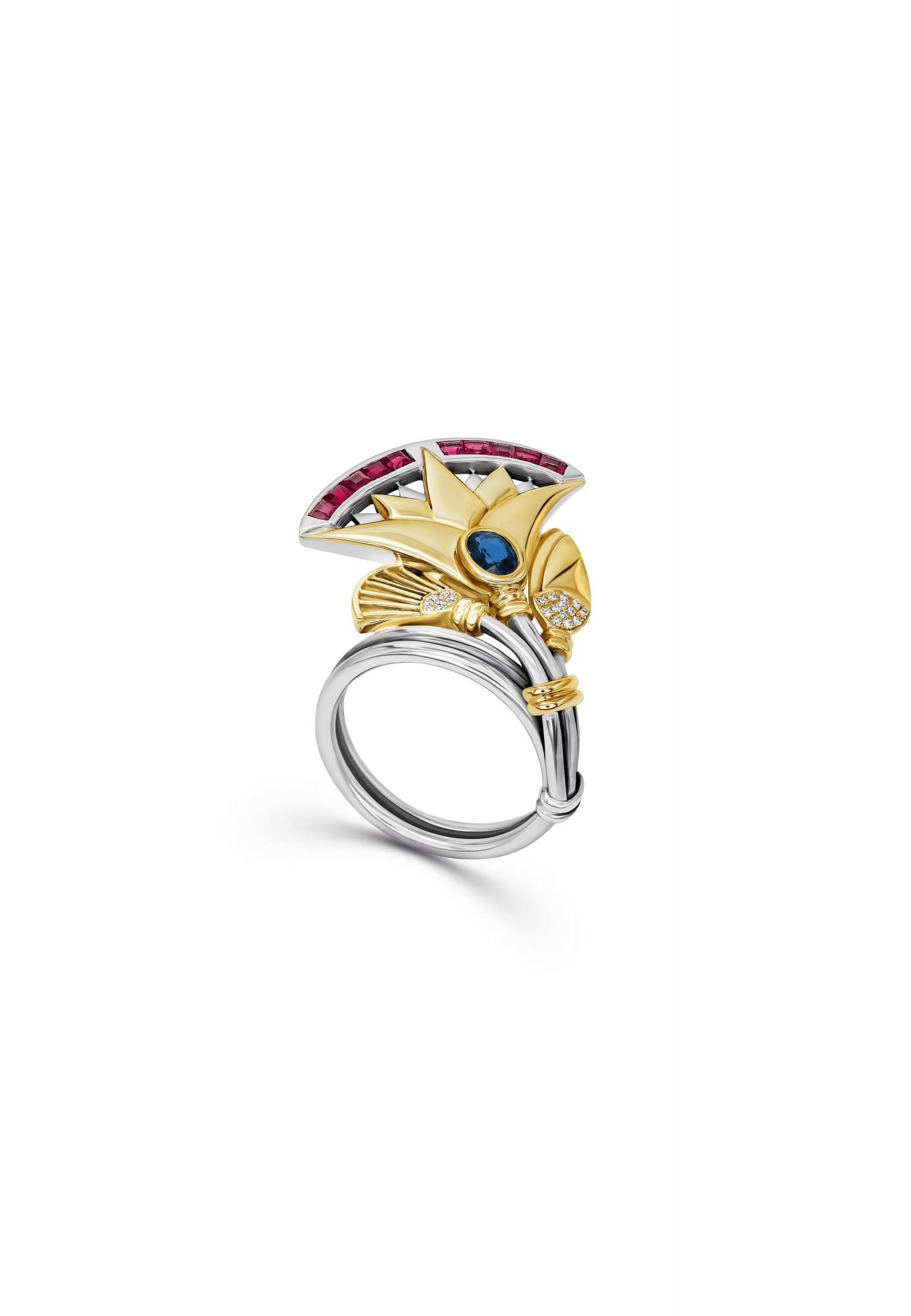 The bouquet ring was inspired by an art deco brooch and features three different types of flowers; the papyrus, the closed lotus and the opened lotus adorned with precious stones.
The Eye ring is inspired by Tutankhamon's harpoon statue as he's standing on an eye shaped papyrus raft adorned with lotus flowers on each side.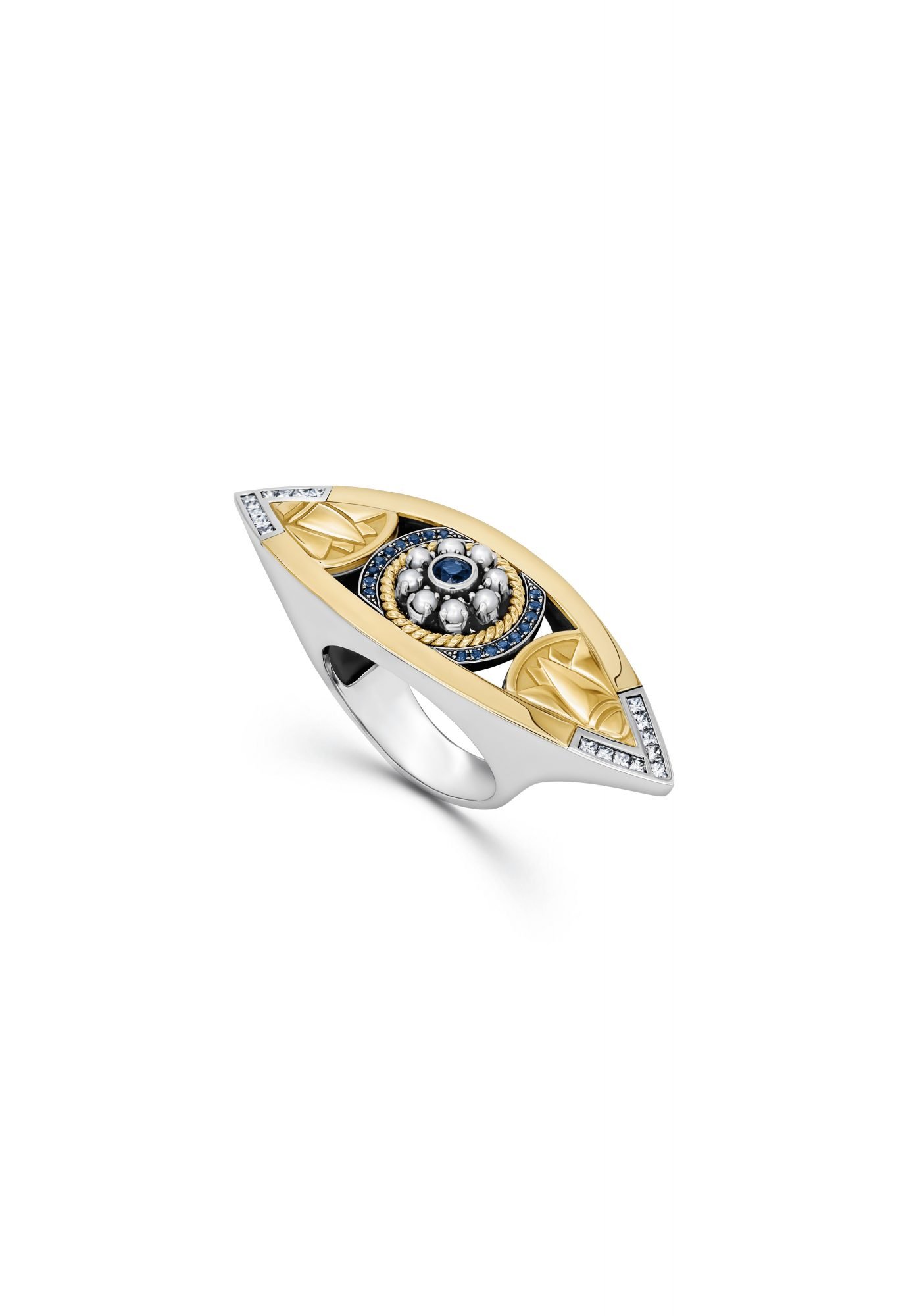 The all gold art deco inspired Lotus chandelier earring features the flower in three different forms, the blossoming lotus, the semi open lotus and an abstract lotus; adorned with diamonds.
The Wing cuff is inspired by elements from our previous pieces: the Nekhbet vulture necklace and the Maat feathers necklace where the shape of the wing was filled with structured feathers.
The cuff adorns the wearer's arm and is available in two stone options, sapphires and champagne diamonds.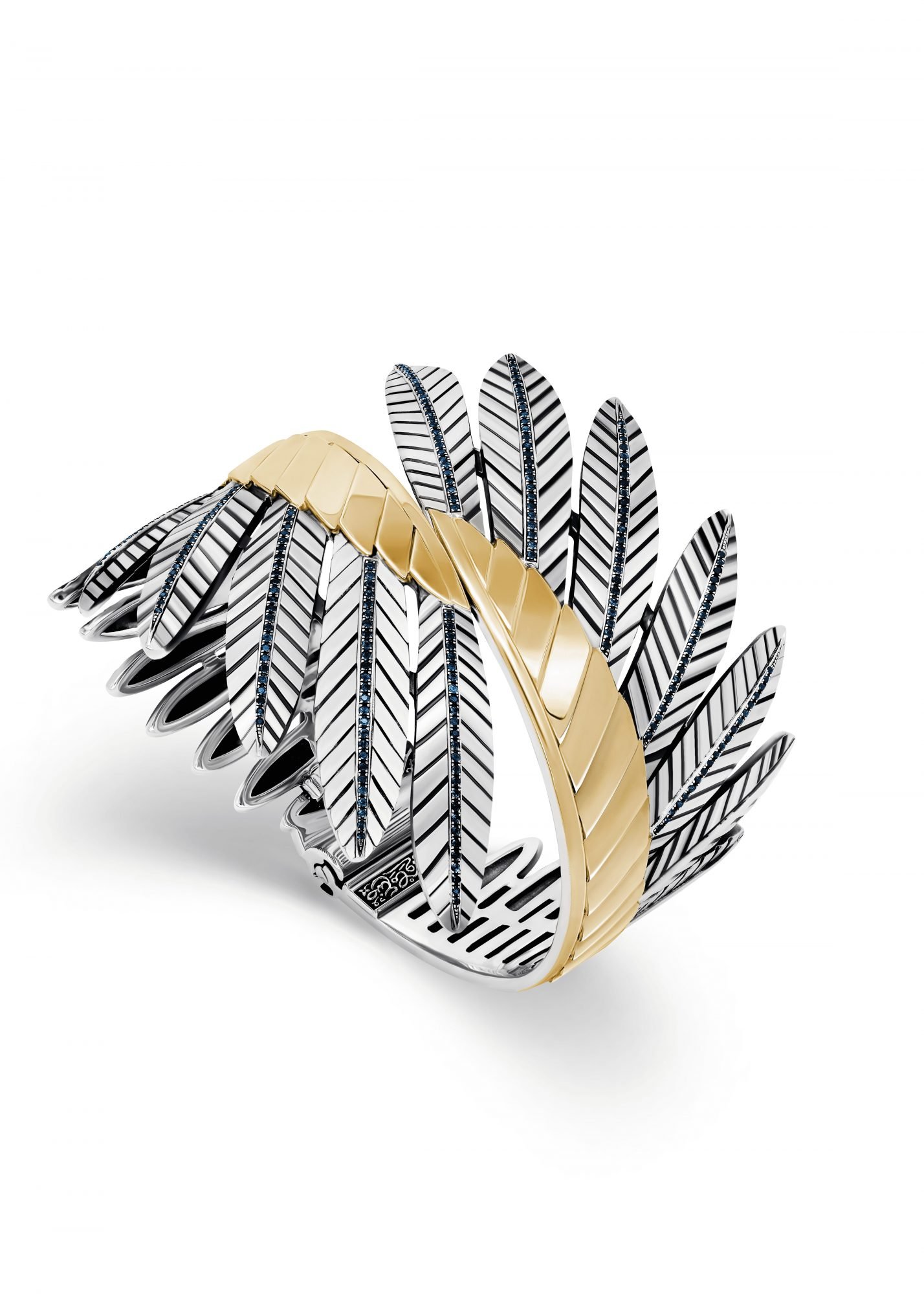 The serpent that inspires our collar, is embedded in Egyptian culture dating back over 150 years; adorned by Cleopatra and further popularized by Queen Victoria (whose engagement ring featured an emerald and diamond snake's head as an emblem of eternal love) and was also prevalent in the art nouveau movement.
For this design, w new fine twisted wire technique was developed to give it a textured look while still being easy to wear.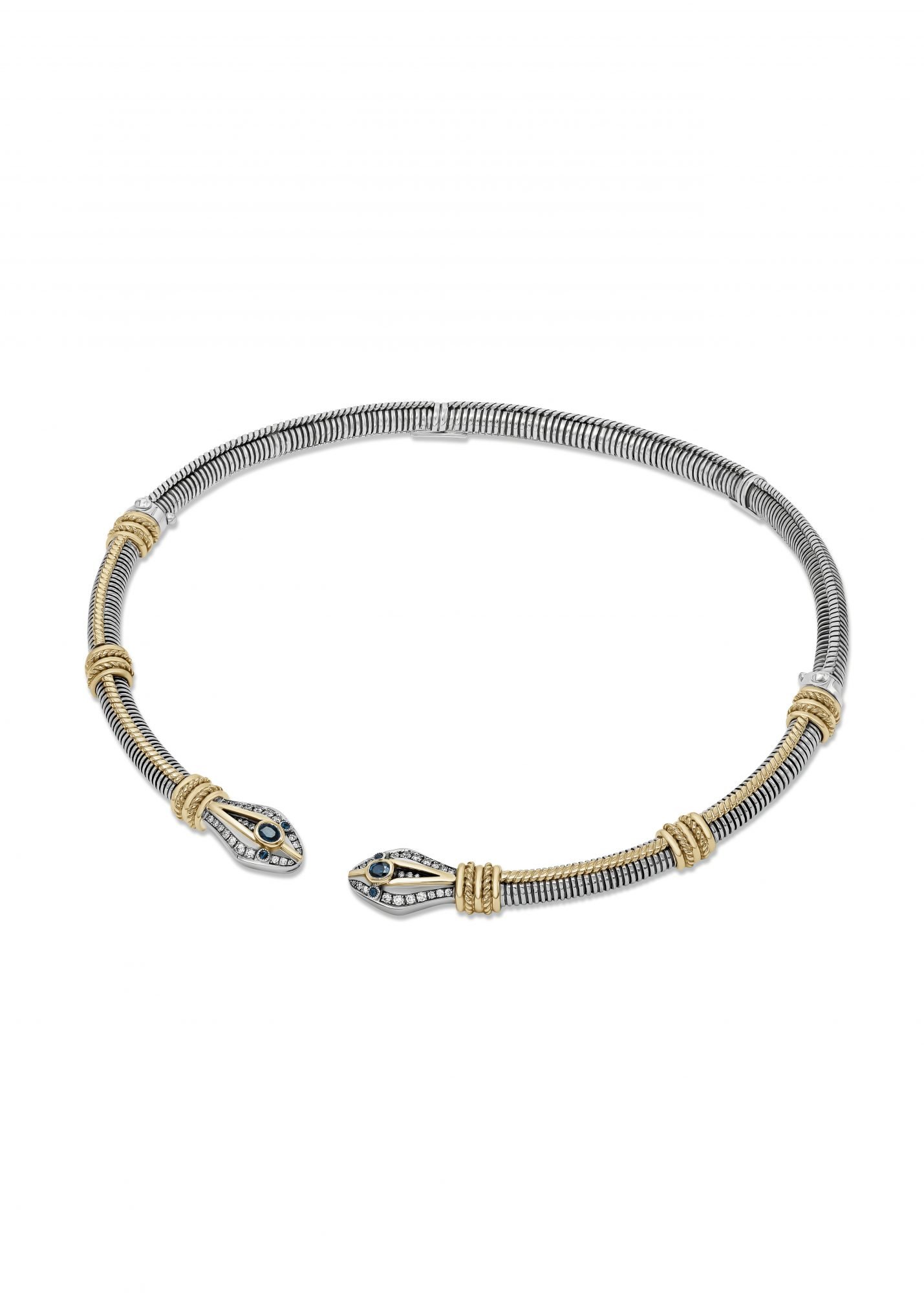 The Wedjat-Eye of Horus was restored by the mood-god Toth, after being injured avenging his father Osiris's murder by his eternal protagonist Seth, and became a symbol of wholeness.
This art deco reinterpretation is adorned with colorful semi-precious stones representing eye lashes and 18kt Gold twisted wire representing the eyebrow. This is a statement ring, yet it's easy to wear.