Today was the announcement of the Scottish Baftas winners and we are happy!
Here are the Details
The awards were announced by Edith Bowman at the BBC Scotland headquarters in Glasgow.
For anyone who is going to skim through the list of winners, you are in for great news!
The English Egyptian actor Amir El-Masry has won the Scottish Baftas' best actor in a film for his role in Limbo.
With this reward, Limbo won four Scottish Baftas, including best feature film, best film writer, and best fiction director went to Limbo's Ben Sharrock.
We aren't the only ones who are happy
It wasn't only us who were delighted by this announcement because wait till you see Amir's reaction!
Even though Amir couldn't attend the ceremony, he made sure to send a message thanking the Scottish Baftas and then saying:
"I want to start by thanking my family, my mom, my dad, my brothers: Ehab, Mohamed. I love you all so much."

Amir El-Masry
Amir also thanked the entire cast of Limbo while mentioning the "crazy conditions" they had to work in, but we are happy with the outcome!
What's next for Amir?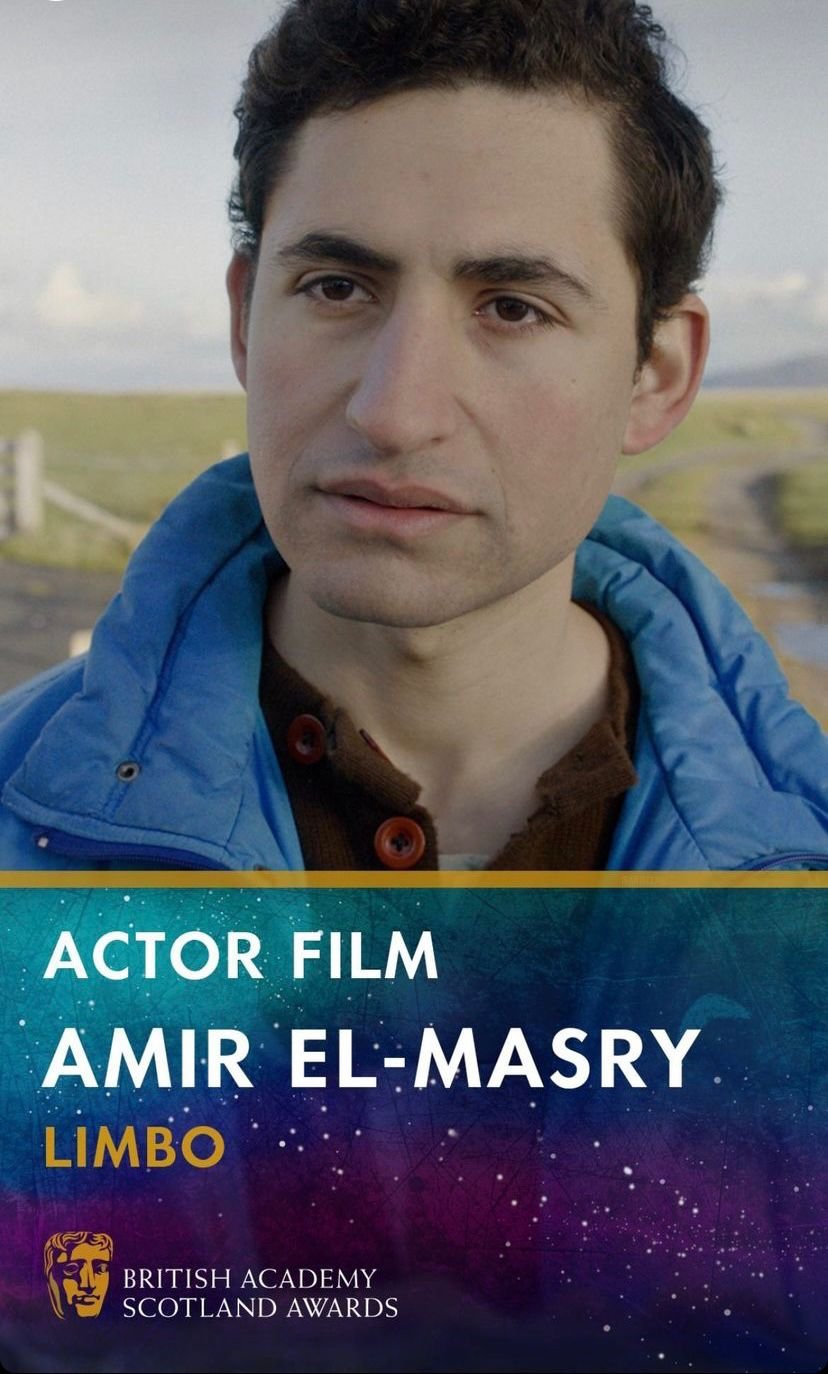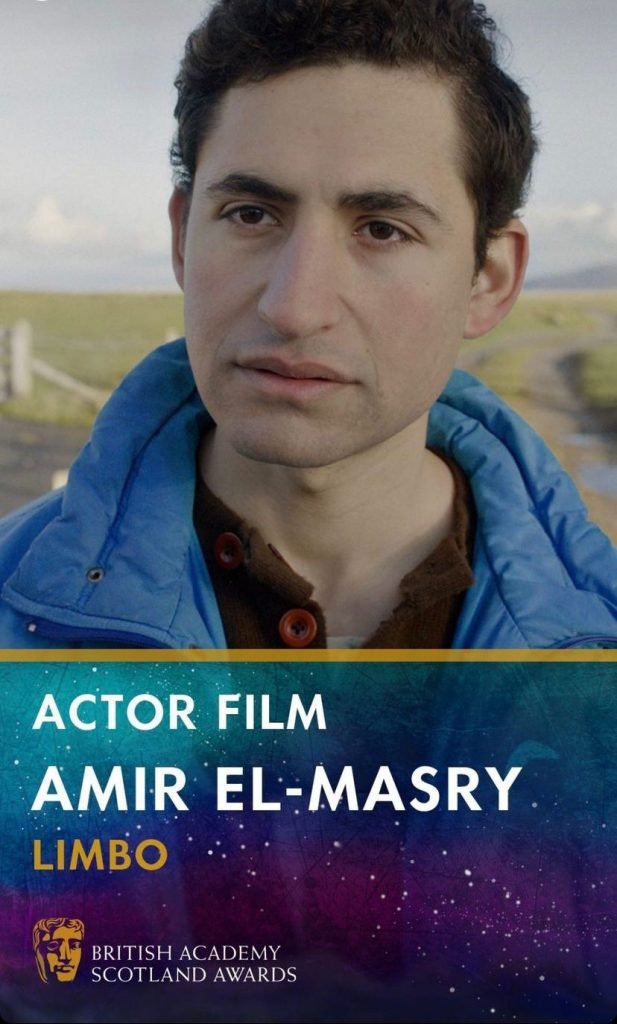 We are happy to witness Amir's success as he will also be a member of the jury for the "Best Arab Film" award at the 43rd edition of the Cairo International Film Festival which will be held from 26th November till the 5th of December.
Another great news for Amir's Arab fans is that he will return to Arab cinemas with his latest film Ritsa and we will also see him in Nasibi W Qesmetik 4 in its first tale "The White Glasses."
Not his first success
Amir's appearance at CIFF won't be his first appearance; it's his third since Amir also participated with his film Daniel and he also won CIFF's Golden Pyramid Award for his role in Limbo which is considered as one of the festival's most esteemed awards.
Amir also won the International Federation's FIPRESCI award and was nominated for British Independent Film Awards' best actor.
We haven't finished yet!
Screen Daily magazine included Amir in its 2021 list for Stars of Tomorrow.
Congratulations to Amir! We can't wait to hopefully witness his success in every upcoming role he chooses.