In the early hours of Monday, Israeli forces arrested Palestinian activist Ahed Tamimi at her family's home in the village of Nabi Saleh, northwest of Ramallah in the occupied West Bank.
With her arrest today, the Israeli Minister of National Security shared a photo of Tamimi, offering praise for the Israeli forces' actions and condemning her, citing her previous attack on Israeli soldiers and her alleged support for Nazis on social media. He called for a lack of tolerance toward terrorists and their supporters.
A spokesperson for the Israeli occupation army stated that Ahed Tamimi was detained on suspicion of incitement to violence and involvement in terrorist activities, and she will be further interrogated by security forces.
Many people in Arab countries are writing on social media, asking, "Who is Ahed Tamimi?" in an effort to share details about her life and her past actions, reminding others of what she has done before.
The arrest of Ahed Tamimi has once again thrust her into the international spotlight, reminding the world of her symbolic role in the Palestinian resistance.
Early Years of Courage:
Ahed Tamimi first captured international attention as an 11-year-old, when a video of her confronting an armed Israeli soldier went viral. The footage showed her boldly slapping, shouting at, and kicking the soldier, shortly after her cousin had been shot by Israeli forces. Her unflinching bravery earned her numerous accolades for standing up to occupation forces.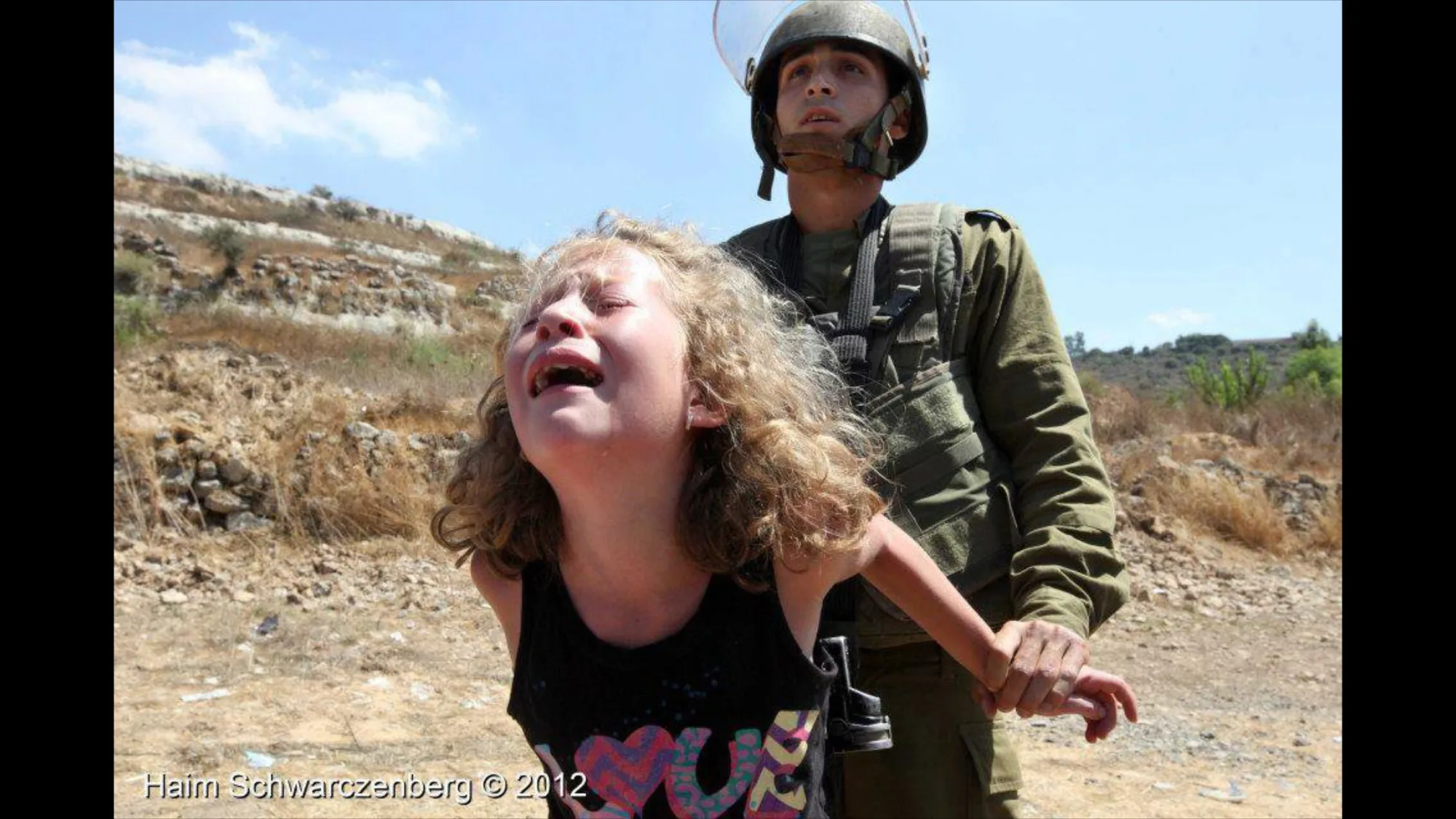 At the age of 14, Ahed Tamimi became a household name once again. This time, she bit the hand of an Israeli soldier who was holding her brother, suspected of throwing stones at the occupying forces. Her actions represented a continued rejection of injustice and an unwavering commitment to Palestinian rights.
Symbol of Palestinian Resistance:
However, it was in December 2017 that Ahed Tamimi etched her name into the annals of Palestinian resistance. In a moment that reverberated globally, she confronted an Israeli soldier, slapping him in response to rumors that her cousin had been killed by Israeli forces. Her defiance in the face of oppression resonated with countless individuals and she was celebrated as an icon of courage and resistance.
Unjust Imprisonment:
Following her confrontation with the Israeli soldier, Ahed Tamimi was arrested in December 2017. She was sentenced to eight months in prison on charges related to the incident, drawing attention to the harsh treatment of Palestinian children by Israeli authorities. Her arrest spurred international calls for her release from various human rights organizations.
Continued Symbol of Hope:
Released in July 2018, Ahed Tamimi expressed her happiness at regaining her freedom. Nevertheless, her joy was marred by the plight of Palestinian prisoners, particularly children, who remain incarcerated in Israeli jails. She emphasized that her own liberation would remain incomplete until all Palestinian prisoners and children were set free.
Global Outpouring of Support:
Despite her detention, Ahed Tamimi's commitment to the Palestinian cause and her fearlessness in the face of oppression have solidified her as a steadfast symbol of Palestinian resistance. Her recent arrest has prompted a renewed surge of support, not only for her but for the broader Palestinian struggle against Israeli occupation.
Ahed Tamimi's remarkable journey as an icon of Palestinian resistance, her prior imprisonment, and her enduring activism reflect the wider battle against Israeli occupation and the injustices faced by Palestinians. Her recent arrest is a glaring reminder of the ongoing challenges faced by Palestinian activists and the pressing need for a just and equitable resolution to the Israeli-Palestinian conflict. Her story is a powerful testament to the indomitable spirit of those who continue to stand up for their rights and justice in the face of adversity.